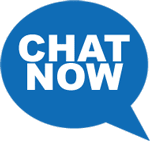 Fax: 1-800-544-4496
Hours: 6am-6pm PT M-F

Shop by Style
Compact Concealed Hinges
Compact Concealed Hinges are a great universal hinge that allows you to apply to the face frame of your cabinet. They come in two different installation types, Screw-in, or Doweled. Things to be aware of when ordering compact concealed hinges:
1) Screw-in Compact Concealed Hinges do not come with hardware for installation. If you are looking for hardware you can purchase a pack of 606N Screws.
2) Compact Concealed Hinges leave a 1/8" gap from the edge of the door they are being installed on to the cabinet frame. This means that after installation your door will not be flush on the cabinet frame.