Posted by CabinetNow on 2021-06-08
Kitchen storage is something we could all use more of, but adding things like cabinets and pantries can get pricy quickly. A lack of storage space also makes kitchen organization nearly impossible. If you don't have a walk-in pantry or the budget to add a freestanding one, then you may be wondering what you can do to solve your storage issues. In this blog, we are going to take a look at a few creative ways you can organize your kitchen without a pantry.
-Disclosure: This blog post contains affiliate links and we may receive a small commission for purchases made. These are products we highly recommend.
---
The History of the Pantry
The pantry, and more generally the dilemma of food storage, is by no means a new issue. In fact, the word "pantry" itself is no modern phenomenon. This Medieval English word is derived from the Latin panis meaning "bread." At this point in its history, the word panis had also developed more metaphorical meanings and tended to point to food in general. Thus, we see the use of the word pantry to refer to a place to store a variety of foods.
European colonists brought the pantry to the Americas. Some early American kitchens incorporated pantries in the form of open shelves, while others had separate rooms that were like large walk-in cupboards. All were basic and utilitarian – useful rather than beautiful.
The 20th Century - Today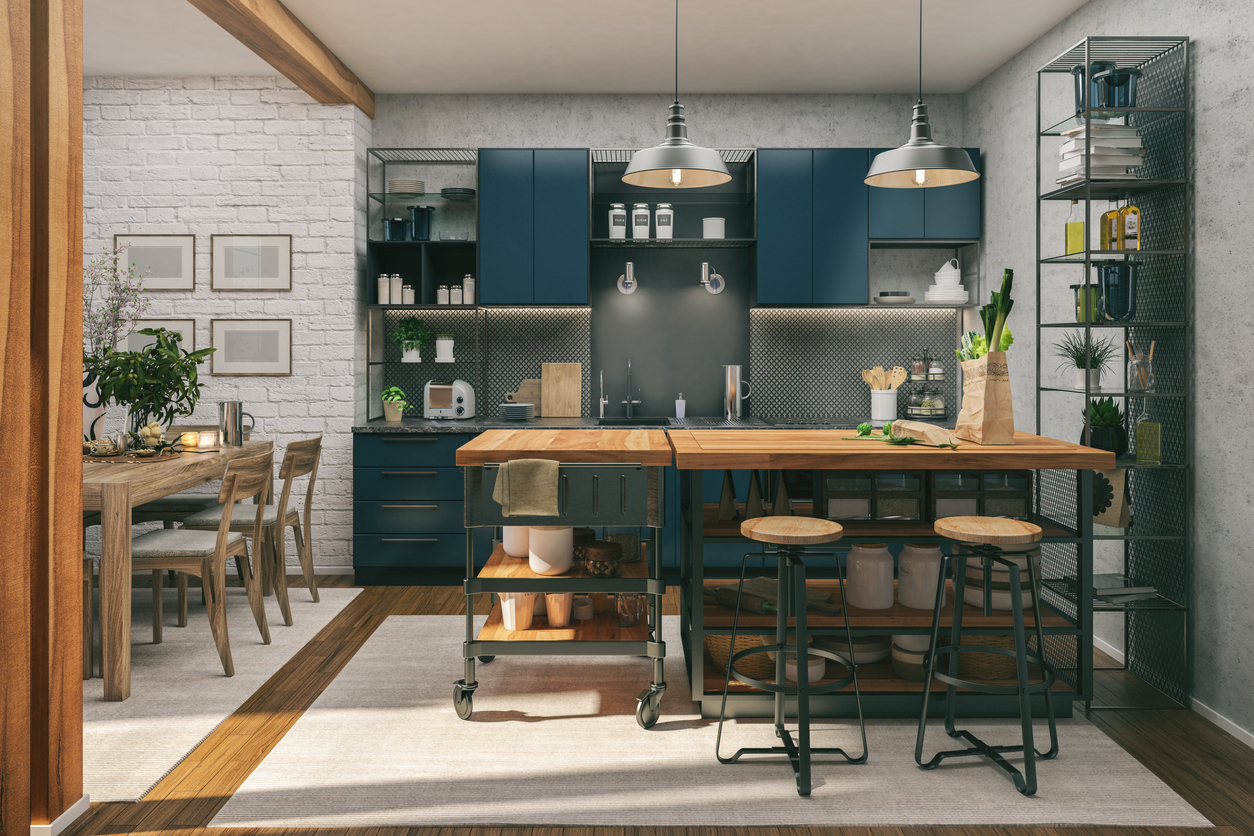 In the early 1900s, the Hoosier Manufacturing Company came up with an innovative product marketed as the Hoosier Cabinet – "a pantry and kitchen in one". This product was offered as a kitchen storage solution. The Hoosier Cabinet was a free-standing pantry and workstation that came with storage contains made for specific food items. A typical size was six feet high, four feet wide, and two feet deep at the bottom, and it was perfect for the small home.
During the next century, kitchen cabinets became increasingly popular although larger homes continued to incorporate separate pantries. In the 1960s, floor-to-ceiling cabinets became commonplace in American kitchens. And from the 1990s, the separate pantry became popular again. In fact, a survey carried out by the National Association of Home Builders in 2019 stated that walk-in pantries were the leading kitchen feature homeowners requested!
So what can you do to organize your kitchen without a luxurious walk-in pantry?
While cabinets are without a doubt the best option for storing food in any kitchen, when there is only enough space to store pots, pans, crockery, and cutlery, you need to think outside of the box. Even though it's ideal to have foodstuffs close to the preparation and cooking areas of the kitchen, sometimes you will have to compromise.
---
Get the Most out of Your Current Cabinet Space
The first step to organizing your kitchen without a pantry is to take a look at what you already have. You can open up new space by condensing your plates with a plate rack, or you can use hooks and hanging baskets to create vertical storage for things like pots, pans, and vegetables. It is also a good idea to keep a box handy for items like extra cups or coffee mugs that you want to donate.
Since the goal is to maximize your space, the organization is going to be key. Implementing some storage containers designed for kitchens and food can help you make the most of your space. One great example is using airtight storage containers to get rid of big cereal boxes or big, plastic bags of chips.
---
Repurposed China Cabinet or Hutch
So you organized and condensed your kitchen cabinets, and you still don't have enough space? Time to take a note from history and try a freestanding pantry. You can purchase a freestanding pantry, but we love the idea of taking an old piece of furniture and upcycling it. China cabinets are amazing for pantries. They have a lot of space and already come with appropriate shelving. You can also use a wardrobe, but you will likely need to install shelving.
---
Floor-to-Ceiling Cabinets
If you have the budget and are looking for a more permanent solution, try installing your own floor-to-ceiling cabinets. You can customize your pantry and turn any wall in your kitchen into ample storage space. With floor-to-ceiling kitchen cabinets, you will probably find that you have more pantry space than you thought! Try storing items you rarely use—crock pots, turkey platters, that ice cream maker from your wedding registry—on the top shelves to clear up even more space in your kitchen.
---
Finishing Up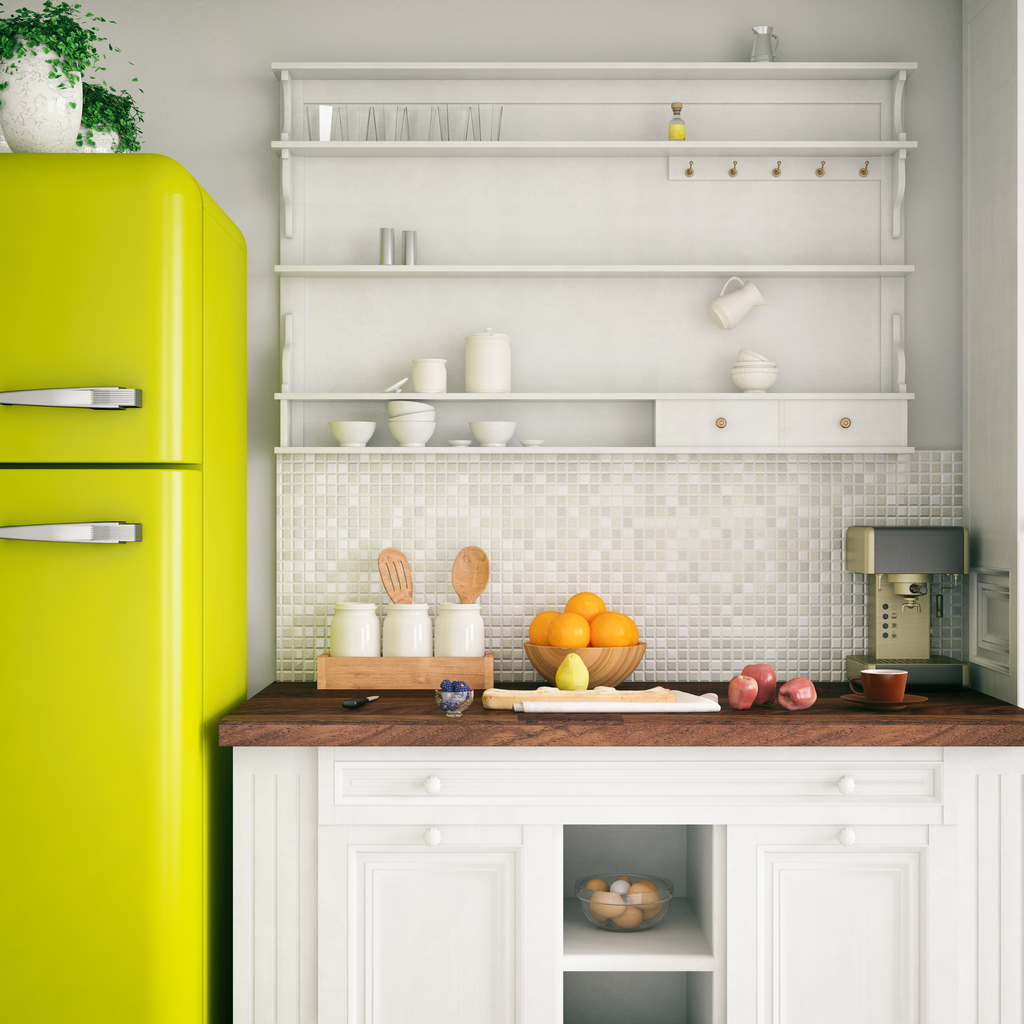 As you can see, you don't need a walk-in pantry to have an organized and functional kitchen, but it will take creative problem solving that will be unique to your space. Everyone has their own method for food prep and cooking, so you will probably want to experiment by trying different solutions and mixing them to make them your own.
If you are ready to get started or if you have more questions, feel free to give us a call at 1-855-669-5222 or an email to info@cabinetnow.com. Our team is happy to help you find the solutions to your cabinetry needs!