Posted by CabinetNow on 2020-09-21
-Disclosure: This blog post contains affiliate links and we may receive a small commission for purchases made. These are products we highly recommend.
A pantry, whether in the form of a cupboard or a separate small room, is essential for any kitchen.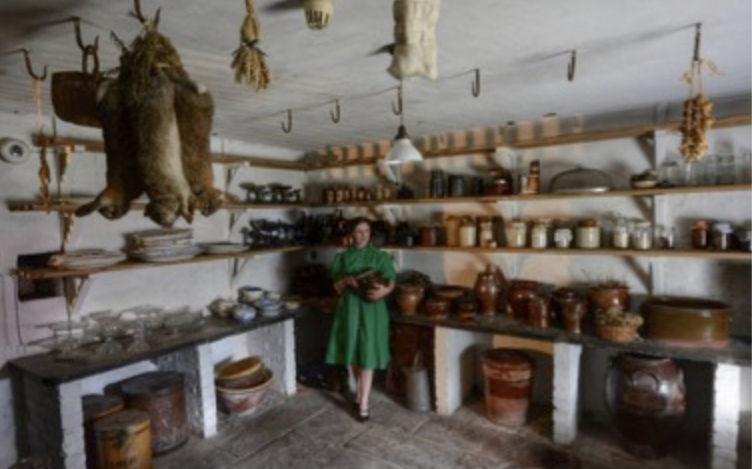 An authentic pantry from the 1940s featured in a farmhouse in the Beamish Open Air Museum in County Durham, UK. Picture © North News & Pictures Ltd.

The History of the Pantry
The idea of a pantry is nothing new. The word pantry is derived from the Latin word for "bread", panis. The term pantry was used in Medieval England, and in New England from the 17th century on.
European settlers brought the pantry to the Americas. Some early American kitchens incorporated pantries in the form of open shelves, while others had separate rooms that were like large walk-in cupboards. All were basic and utilitarian – useful rather than beautiful. Other homes took a college-dorm-room approach and lacked any dedicated area for food storage.
The 20th Century - Today
In the early 1900s, the Hoosier Manufacturing Company came up with an innovative product marketed as the Hoosier Cabinet – "a pantry and kitchen in one". Essentially a freestanding pantry, it was usually sold with containers and storage bins for every type of foodstuff from tea, coffee, and sugar, to spices and fresh food. A typical size was six feet high, four feet wide, and two feet deep at the bottom, and it was perfect for the small home.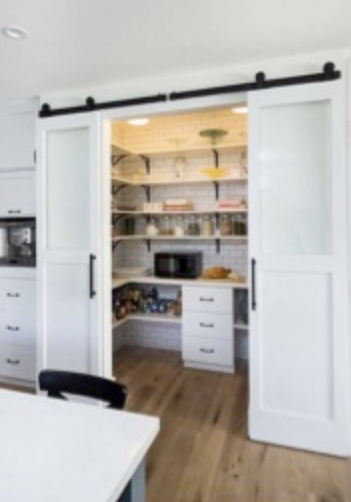 A modern version of a streamlined walk-in pantry features open shelves and cabinets. Picture: Pinterest.
During the next century, kitchen cabinets became increasingly popular although larger homes continued to incorporate separate pantries. Indeed, this was a worldwide phenomenon in the so-called Western world (and particularly on farms), probably until at least the 1950s. From the 1960s, floor-to-ceiling cabinets became commonplace in American kitchens. And from the 1990s, the separate pantry became popular again. In fact, a survey carried out by the National Association of Home Builders in 2005 stated that walk-in pantries were the leading kitchen feature homeowners requested!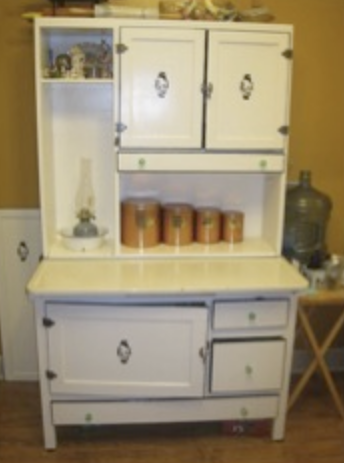 An original Hoosier Cabinet. Picture: Wikipedia.
But not all homes could accommodate the new updated walk-in pantry, and smaller homes have continued to rely on cabinets.
So what can you do to organize your kitchen without a luxurious walk-in pantry?
While cabinets are without a doubt the best option for storing food in any kitchen, when there is only enough space to store pots, pans, crockery, and cutlery, you need to think out of the box. Even though it's ideal to have foodstuffs close to the preparation and cooking areas of the kitchen, sometimes you need to compromise.
Get the Most out of Your Current Cabinet Space
Start with the cabinets you already have in your kitchen. Can you condense your plates with a plate rack? Is it possible to store your pots and pans be stored more efficiently? Can you donate a couple of glasses? Try rearranging and paring down what you currently have in your cabinets to create more room.
Don't forget about the impact organization can have. Implementing some pantry storage containers can help you make the most out of your space. Try ditching all of the cereal boxes and mountainous bags of snacks for easy to store and aesthetics airtight
storage containers
.
Repurposed China Cabinet or Hutch
So you organized and condensed your kitchen cabinets, and you still don't have enough space? Time to take a note from history and try a freestanding pantry. You can purchase a freestanding pantry, but we love the idea of taking an old piece of furniture and upcycling. China cabinets are amazing for pantries. They have a lot of space and already come with appropriate shelving. You can also use a wardrobe, but you will likely need to install shelving. For a quick solution, try a
freestanding pantry
that is ready to go with shelves and organizational systems.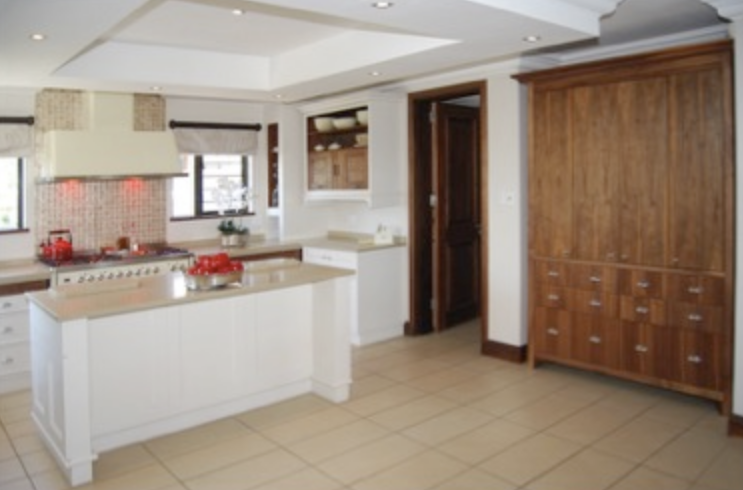 Floor-to-Ceiling Cabinets
If you are looking for a more permanent solution, try installing your own floor-to-ceiling
cabinets
. You can customize your pantry and turn any wall in your kitchen into ample storage space. With floor-to-ceiling kitchen cabinets, you will probably find that you have more pantry space than you thought! Try storing items you rarely use—crock pots, turkey platters, that ice cream maker from your wedding registry—on the top shelves to clear up even more space in your kitchen.