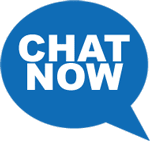 Fax: 1-800-544-4496
Hours: 6am-6pm PT M-F

Shop by Style
Cabinet Doors
What makes these high-quality cabinet doors especially valuable are they always are manufactured to your specifications to meet your unique needs.
Our custom unfinished cabinet doors are made to order, come in a wide variety of wood choices to choose from as well as an extensive selection of door styles. All our doors come unfinished and ready for you to prime and paint. These can be customized with edging options, panels and pre-boring (for your hinges). Every style has a matching drawer front. We offer cabinet doors open for glass or French lite options plus an assortment of cabinet boxes and hardware.
Order a sample door today and see the craftsmanship for yourself!
Are you refacing your existing cabinets? Learn more about refacing cabinets. How do I measure my cabinets?
Not sure what your style is? This guide on personal style may help.
Start to build your dream home