3 Ways To Upgrade Closet Shelving With Closet Cabinet Doors
Whether your client's closet is a luxurious walk-in or a standard reach-in, closet cabinet doors can add a touch of stylish organization to an otherwise purely functional space. From unpainted farmhouse style to elegant glass fronts, you can upgrade your customer's closet shelving with cabinet doors that fit their style and budget.
---
Why Would Homeowners Add Closet Cabinet Doors?
Cabinet doors on closet shelves store and hide out-of-season clothes and other items, reducing the appearance of clutter. Homeowners can focus on the clothes they want to wear today and avoid wasting time sorting through nonseasonal pieces. If your client prioritizes organization and style, closet cabinet doors achieve both aims.
---
How To Incorporate Closet Cabinet Doors for Organization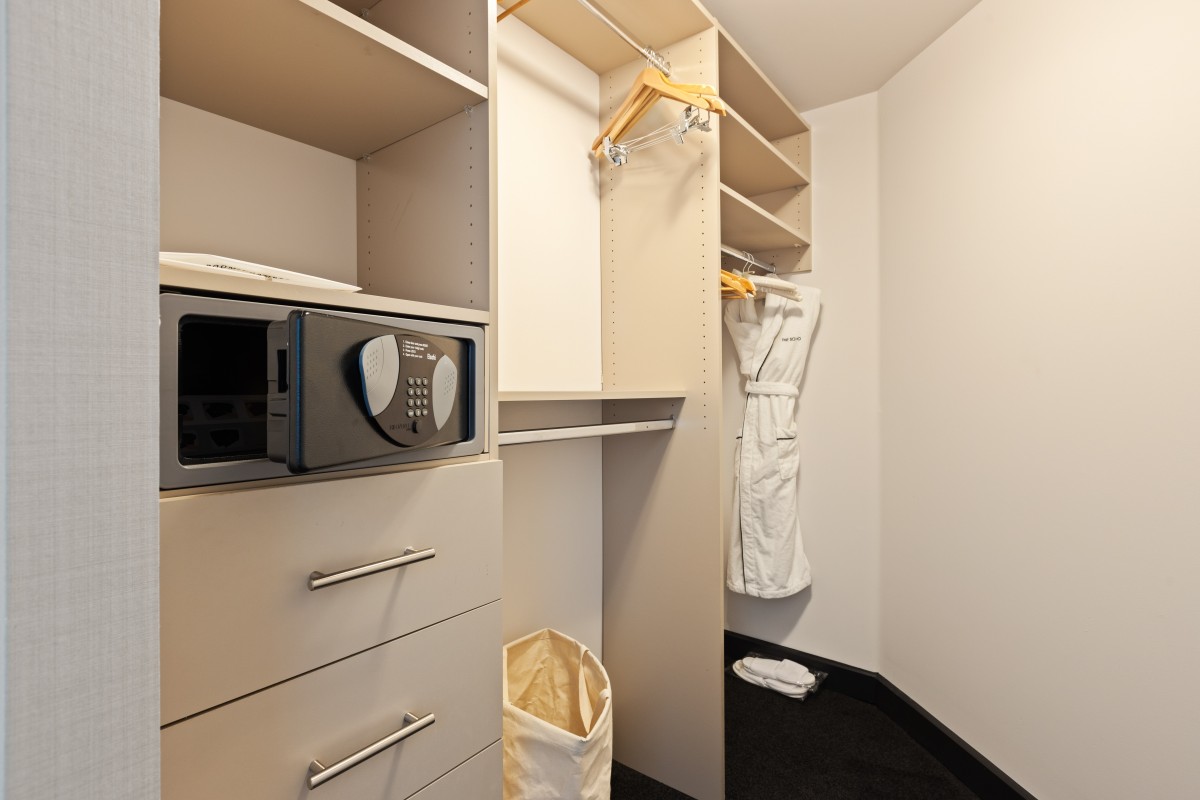 Homeowners visit their clothes closets at least once a day, so part of your responsibility is to help them design a space that's both beautiful and easy to use. A mix of open shelving and closet cabinet doors reveals items for immediate use and conceals those items for special occasions or other seasons. Consider presenting these three approaches to effectively organize the space in a style that matches the home and the client's organizational requirements.
1. Vertical Organization
Most standard closets feature long clothing racks with a single shelf running along the walls. Suggest that your client upgrades the space with a combination of vertical shelves with closet cabinet doors and shorter stacked clothing rails. Use the space's full height with cabinets that extend to the ceiling for longer-term storage.
Encourage your client to visualize how they will use their closet. Then, demonstrate the possibilities for vertical storage and the effect closed cabinet doors have on the overall sense of cleanliness in the room.
2. Mixed Media
Glass-front closet cabinet doors reflect the closet's light, adding depth and beauty to the space. These doors are incredibly charming when homeowners store colorful items on the shelf. Combine glass-front with floating shelves to heighten the sense of space, particularly for small closets or those without windows.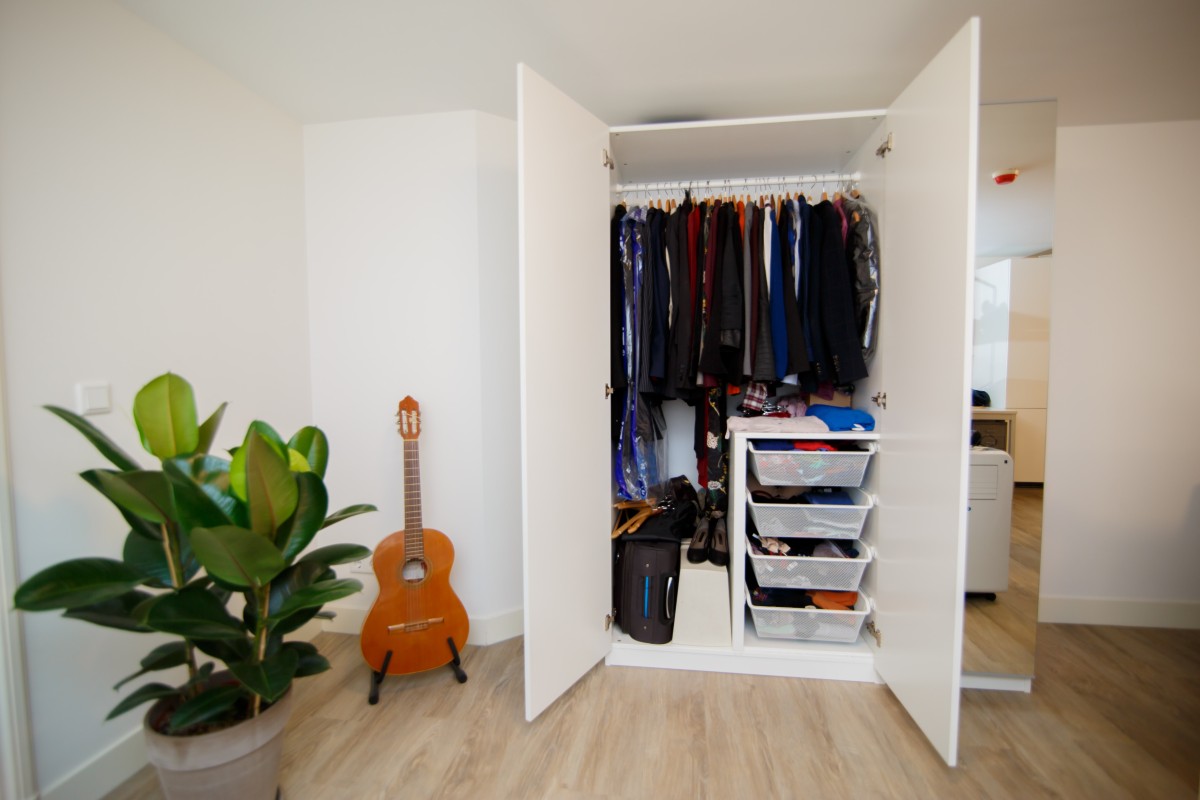 On the other hand, a collection of custom-painted cabinet doors in clean neutrals also heightens the effects of the lightness and space. Conversely, cabinet doors constructed of darker woods are elegant and impressive, so installing in- and under-cabinet lighting adds a soft glow and highlights the richness of the wood.
3. Door Style and Hardware
For larger closets, unique cabinet handles and elegant embellishments add texture, especially when paired with lighting. Closet cabinet doors for smaller spaces benefit from handleless or minimalist styles such as Shaker or Scandinavian.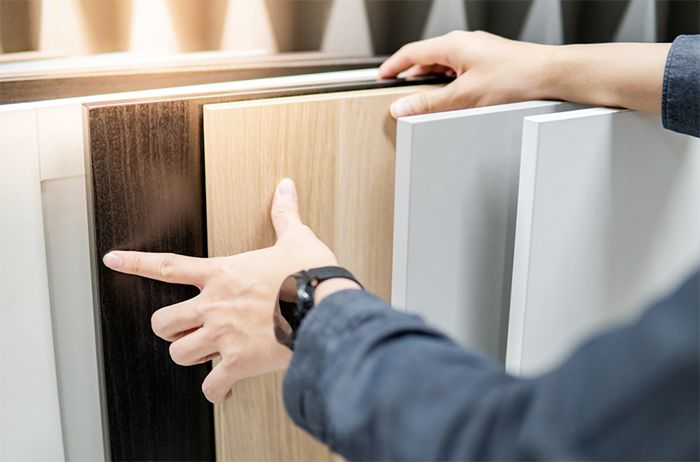 As for budgetary concerns, your client can choose almost any style of cabinet fronts, from minimalist to ornate. From there, help them select a construction material, such as MDF, laminate, Thermofoil or solid wood, based on the combined considerations of durability and price.
---
Upgrade Shelving With Closet Cabinet Doors
Closet cabinet doors and shelving simultaneously streamline a closet's organization and add loveliness to one of the most functional spaces in a home. At CabinetNow.com, we supply you with a selection of high-quality cabinets, shelves and doors that best fit your client's needs and the budget they've set. Contact us for a reasonable estimate and get started on your project today.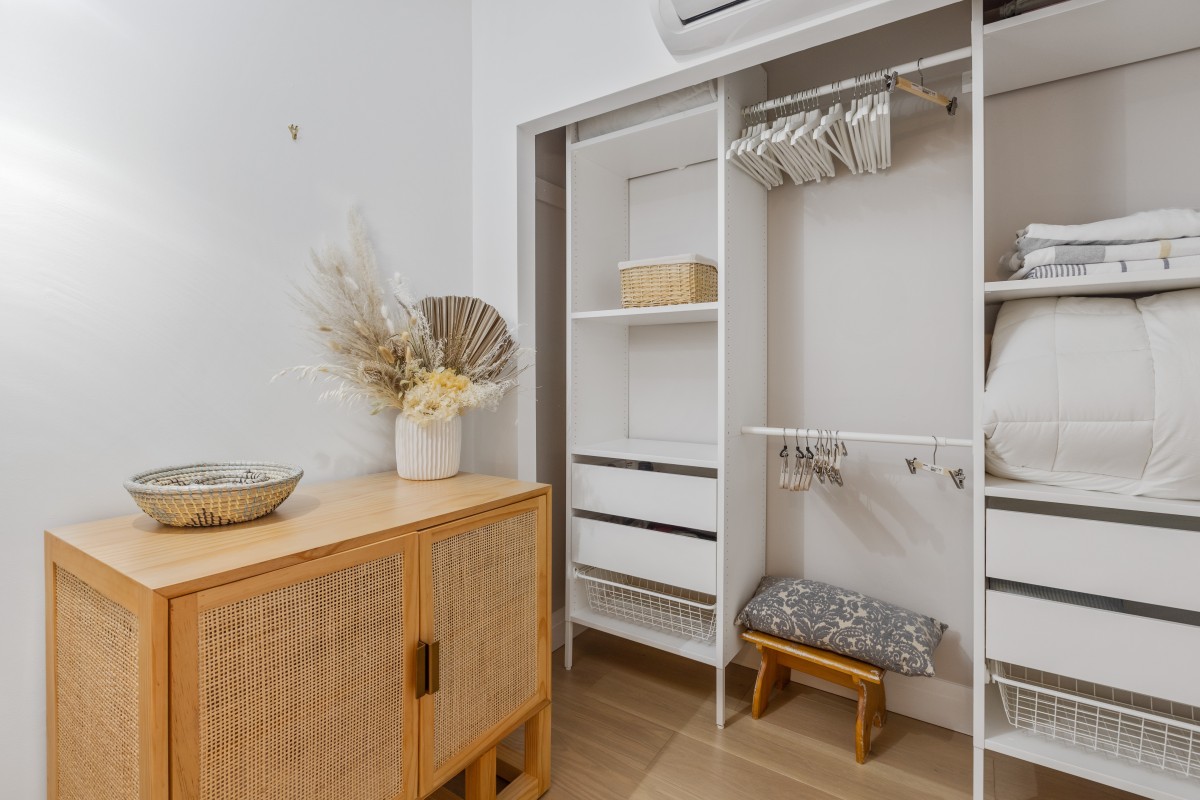 If you are ready to start ordering or if you need assistance, please feel free to call us at 1-855-669-5222 or send us an email at info@cabinetnow.com. Our team of cabinet experts is here to help with everything from measuring to ordering.