4 Simple Fall Decor Ideas For Your Kitchen
Fall decorating for your kitchen can make your chilly Monday mornings a bit more joyous. Knowing how to decorate your kitchen for fall is not necessary, but incorporating just a little autumn warmth into your kitchen is a great way to get into the fall spirit this season. Luckily, decorating for fall can be simple, especially a kitchen. You can easily spice up your kitchen this season by using items you already have such as a vase, fruit basket, or wooden cutting board! Follow along to discover some fall decorating ideas for your kitchen.
Pop Of Autumn Centerpiece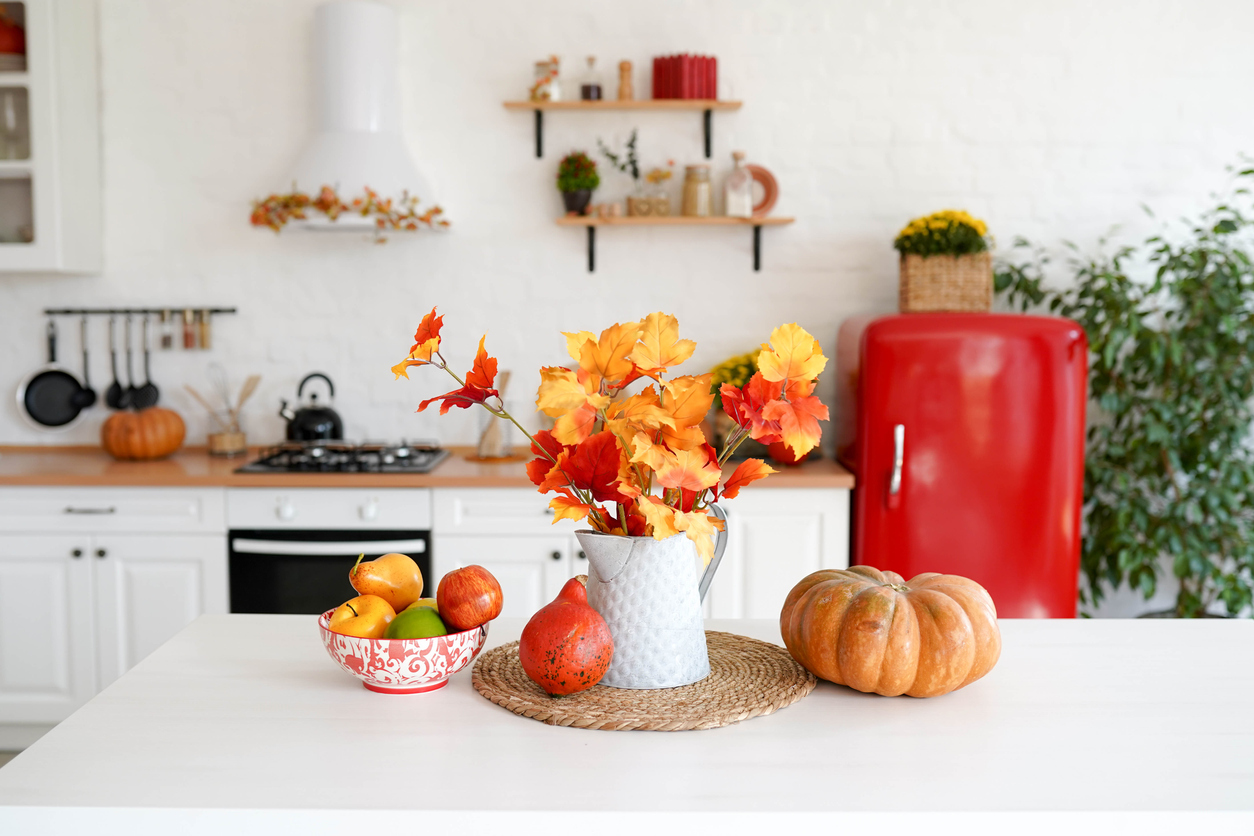 The perfect kitchen island decor idea this fall season is adding vibrant autumn warmth to the center of your kitchen. Opt for a neutral color vase and a pop of fall colored leaves to easily invite that autumn aesthetic in your home. To complete the look, you can add a pumpkin and vibrant fruit such as apples, oranges, or asian pears to surround the autumn leaves centerpiece. This is a simple, yet cute and cozy table decor look for the fall season.
Autumn Garland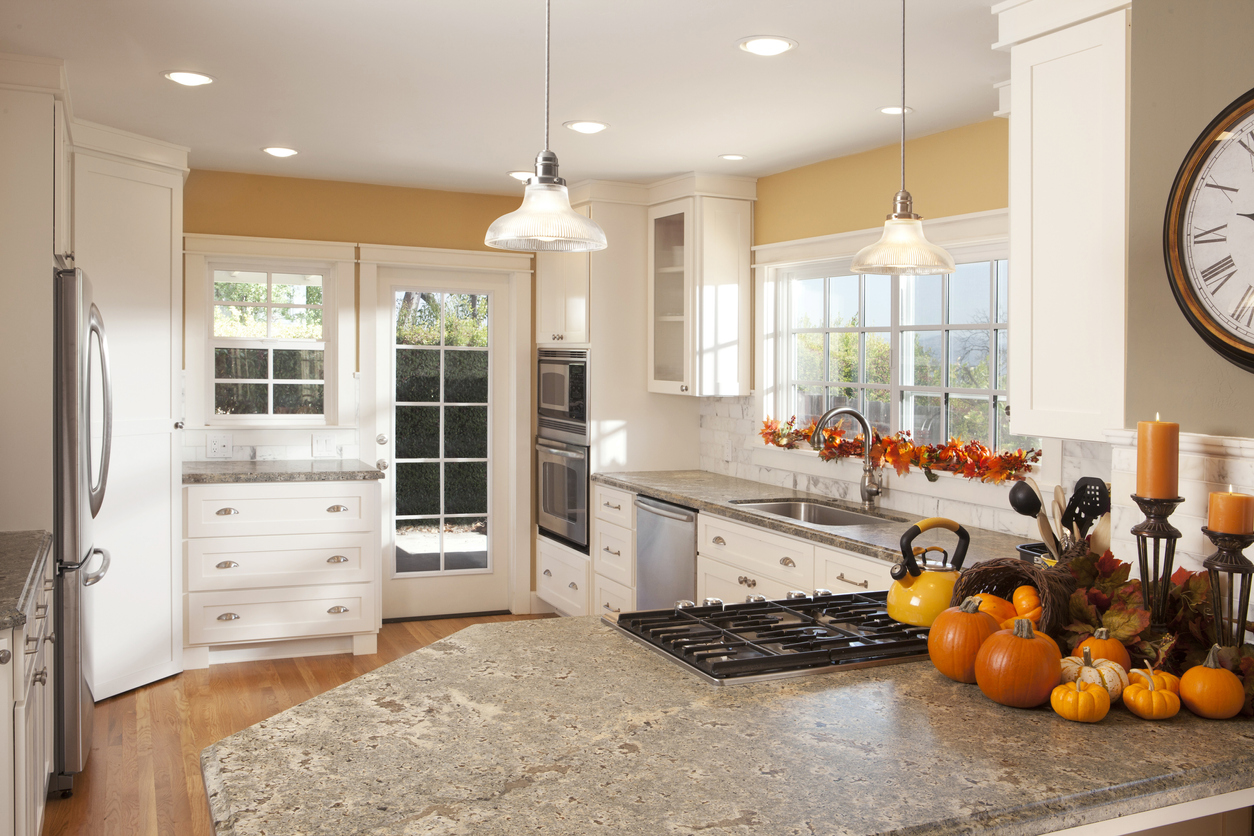 To spice up your white shaker kitchen, an autumn garland swept across a window sill is a classic fall decor idea. It is such a simple decor for fall, yet adds an aesthetically pleasing view when you look out your window. Not to mention, it keeps your countertops clean and functional. If you are wanting to spice up your autumn garland for holiday parties, intertwining string lights is a great way to do it when night falls.
Minimalist Fall Centerpiece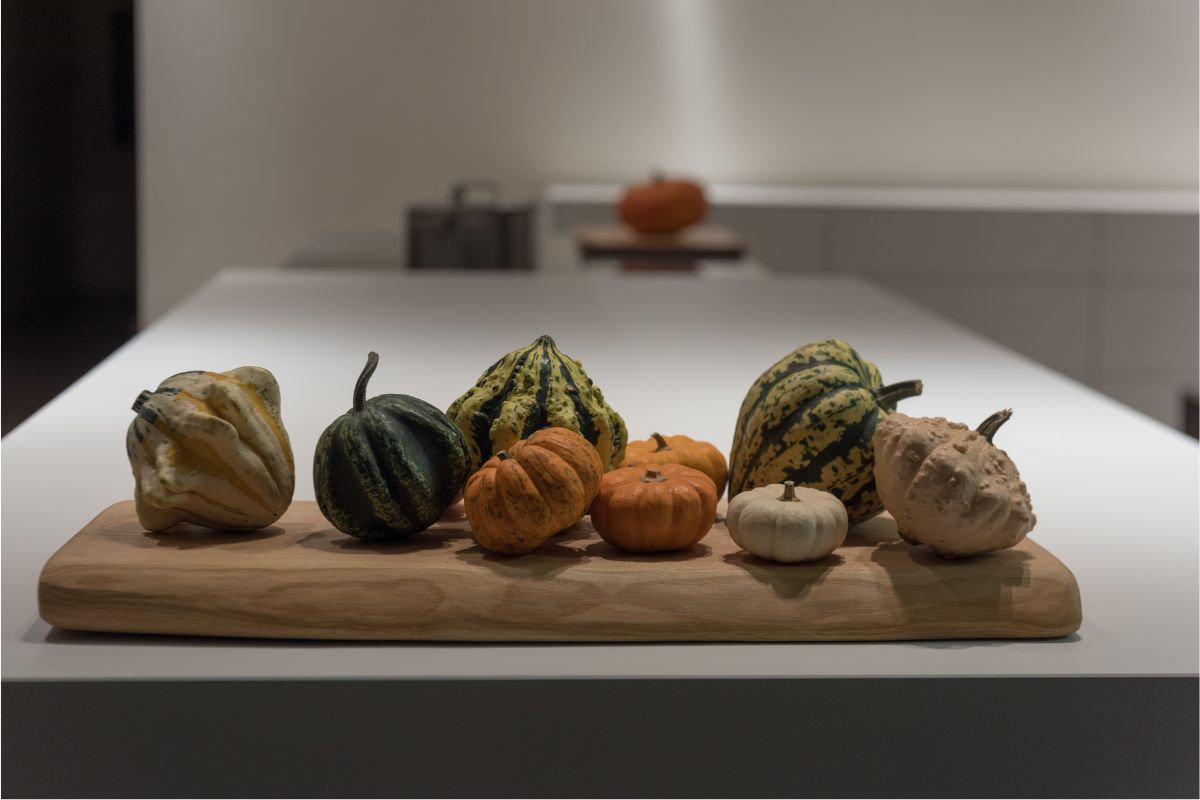 For your contemporary kitchens, this minimalist fall decor centerpiece is perfect for you. All you will need is a wooden cutting board and some neutral pumpkins to spread across. Like a charcuterie board, but for a modest fall display! The white pumpkin trend is perfect for this style of table decor for fall.
Spice Up Your Coffee Bar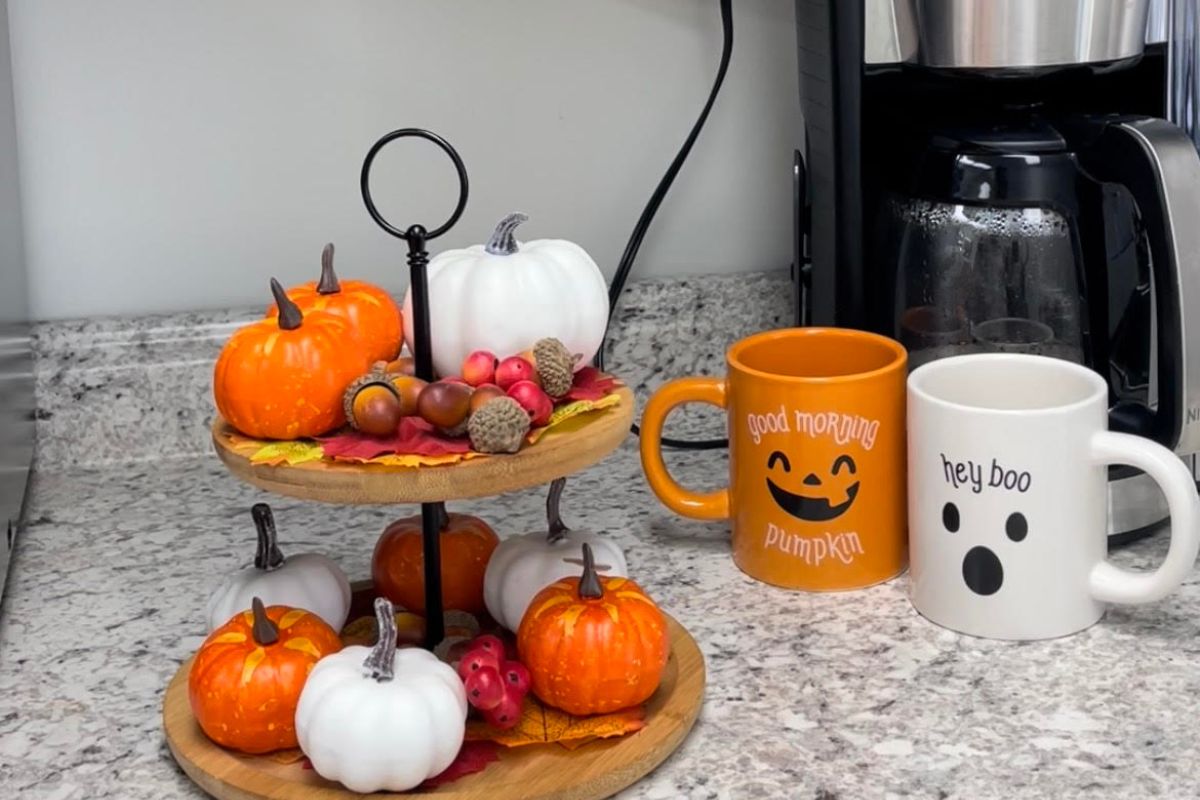 For all the pumpkin spice latte lovers, adding a touch of autumn to your coffee station can make your cold Monday mornings more joyful. Get festive with your coffee station by using your fruit basket, two-tier tray, or spice rack to add mini pumpkins, fall leaves, and acorns. For an extra touch of spice, add a pair of cozy mugs. Good Morning pumpkin… hey boo!
Conclusion
With the arrival of autumn and Thanksgiving, fall decor can make cooking with family and friends feel more inviting this season. We hope you can welcome some autumn warmth with these easy fall decorating ideas for your kitchen. CabinetNow wishes you a happy autumn!
If you need assistance, please feel free to call us at 1-855-669-5222 or send us an email at info@cabinetnow.com. Our team of cabinet experts is here to help with everything from measuring to ordering.