Best Wood For Painting Kitchen Cabinets
While any wood is paintable, when it comes to ornamental purposes such as custom cabinetry, you want to be a bit more particular about what type of wood you choose to paint. When painting wood cabinets, choosing the right species can make a world of difference. The obvious reason is so that your cabinet paint job turns out smooth and stunning. But you also want to consider how much money and time you can save because painting the right wood species will have your custom cabinets last decades.
---
What Makes a Wood Species Good For Painting?
Naturally, it can be intimidating jumping into a DIY project such as painting wood cabinets when you know little to nothing about how wood is processed and what exactly separates let's say maple from oak. There are important features in wood that make painting kitchen cabinets much more attractive. Not to mention, choosing the right wood species to paint can also have an impact on the longevity of the cabinets in your home.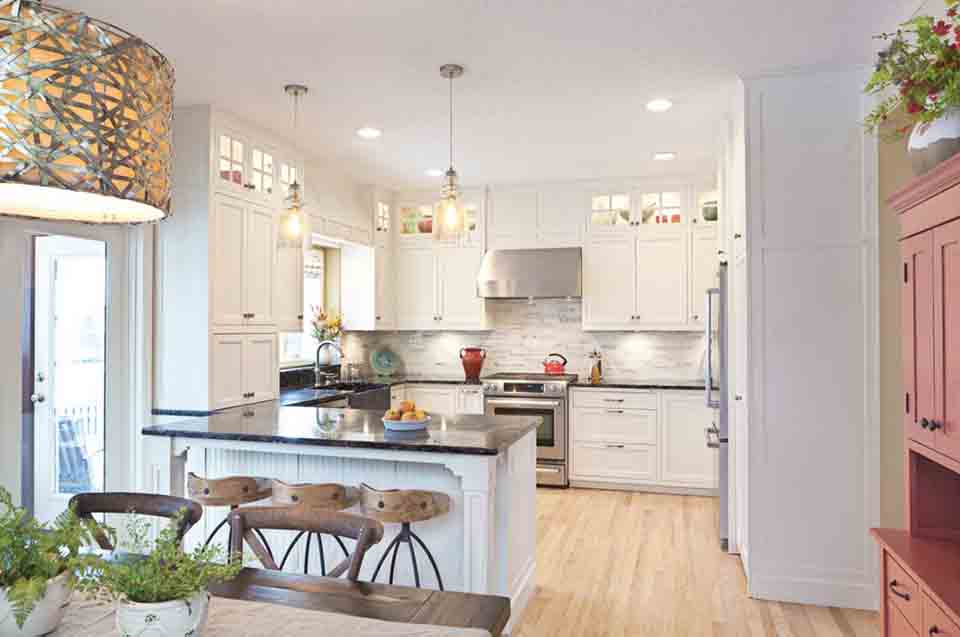 Hardwood
The first feature that makes a wood species top-notch for painting is if it is hardwood. There are two types of wood: hardwood and softwood. When painting kitchen cabinets, your best bet is to choose a wood species that is hardwood. Hardwood is great because it is durable enough to prevent the paint from absorbing into the wood making it appear seamless.
Apartment Therapy quotes a woodworker, Char Miller-King, who says that hardwood as we know it is derived from trees that are "deciduous," which means that these trees grow much slower producing more compressed "rings" in the hollow shaft of a tree. Ultimately, this means the wood is harder, giving it the name hardwood. Hardwood is the densest wood you can find for custom cabinets making it a great option to paint to prevent absorption and leave a smooth finish.
Grain Patterns
Another feature to consider is the grain pattern of the wood. The Wood Magazine states that the grain on wood is the alignment of wood fibers that determines the texture of wood. A uniform grain pattern is what to look for when searching for the right to paint because the wood will be more leveled to paint over giving it a more seamless finish.
So let's find out what wood species are the highest ranked for painting!
---
Our Top Wood Species For Painting
1. Maple

The holy grail wood species for painting kitchen cabinets are maple. Maple is a hardwood that is most commonly used for ornamental purposes. Vermont Wood Studios says that maple wood is one of the highest-ranked hardwoods on the "Janka System" based on the high density it holds.
Although every maple wood is ranked highly in the Janka System, more specifically, soft maple is the densest hardwood in the maple family. Painting maple wood will guarantee you will avoid any paint or sealant absorbed into the wood for a smooth finish.
The grain pattern on maple wood is uniform making it the perfect canvas for painting. Not to mention, it has a light, creamy hue which is another feature that people find attractive about painting maple wood.
2. Alder

Alder wood is a type of softer hardwood tree that changes from a dark brown to a light brown hue once exposed to the air. What makes alder a suitable option for painting, is its consistent grain pattern and texture which is great for domestic purposes such as cabinetry because it will leave your paint job smooth.
Although, alder wood is a type of softer hardwood so it is less dense than maple which may impact the longevity of the paint. Not to worry though because if you use high-quality primer, paint such as Sherwin Williams, and sealant, the cabinets should remain flawless years down the road.
3. Oak

Oak is a highly durable hardwood that is very common for custom cabinets. The most common oak wood species you will see for domestic purposes are red oak and white oak. Both are great options. What makes oak a superior choice for custom cabinets is the high density this wood holds. However, it is important to note that oak has a rougher grain texture which is why it isn't the top choice for painting. But, oak wood is still an excellent choice if you sand it down correctly.
Honorable mention: MDF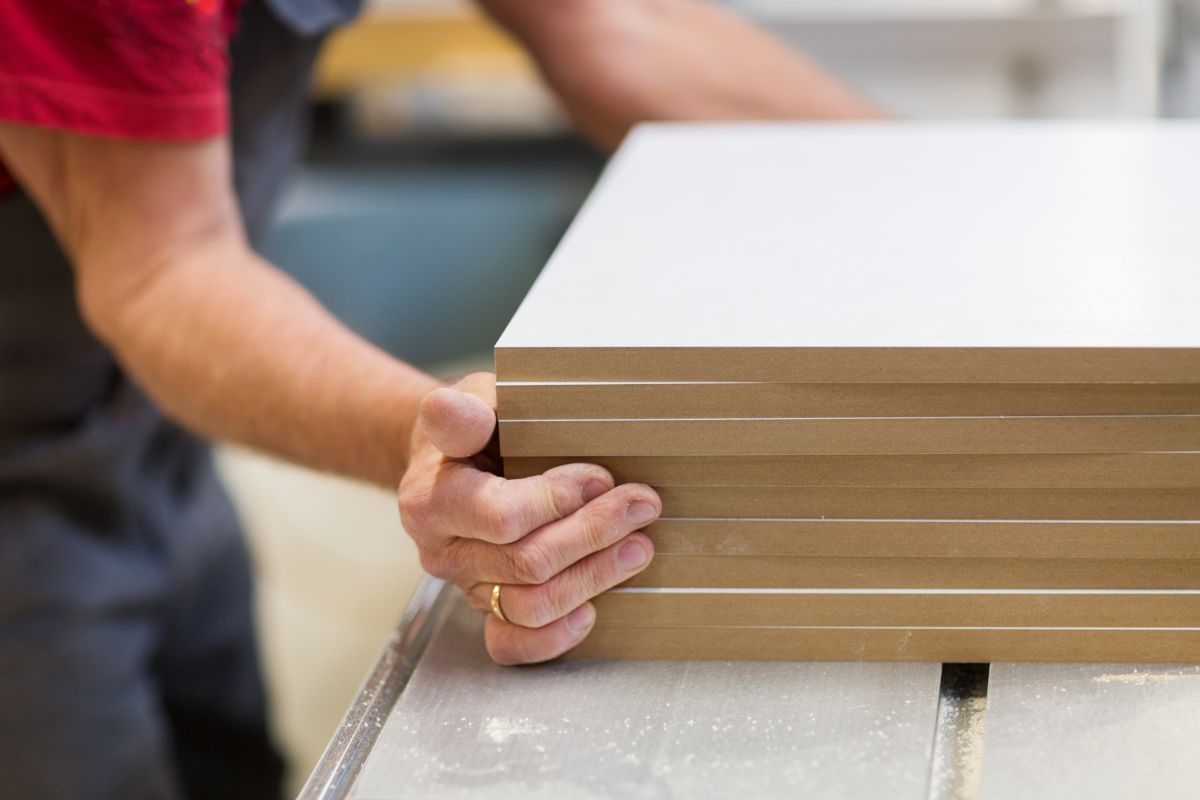 Yes, we know this isn't technically a solid wood but painting MDF cabinets is a great cost efficient material. MDF is short for medium density fiberboard, which is a combination of wood fibers from wood scraps. Although MDF is not as dense as solid wood, it is three times denser than particle board. Painting MDF is a great choice because the surface is smooth.
---
Conclusion
Your choice for selecting the best woods to paint for custom cabinets is going to heavily depend on your budget and how long you want the cabinets to last. While maple hardwood is the number one choice to paint cabinets, you may opt for MDF because of the price difference. Either way, it is an investment in your home and we hope you found this blog educational for your next DIY project!

If you are ready to start ordering or if you need assistance, please feel free to call us at 1-855-669-5222 or send us an email at info@cabinetnow.com. Our team of cabinet experts is here to help with everything from measuring to ordering. You can also fill out our custom cabinetry request form for a free quote which includes a 3D render and layout design from our professional designers!