The holiday's are right around the corner and Black Friday deals are even closer. Buying gifts for significant others can feel pressurized but we have two lavish gift ideas for couples. Has your wife been dreaming of a walk-in closet from the day you moved into your home? What about upgrading your bathroom to a luxurious master feel? Christmas is all about making your loved ones feel special and with CabinetNow's custom cabinets, you can create a unique addition to your home. This is your year to surprise your significant other with their dream home!
Double sink bathroom vanity

A his and her bathroom is every couple's dream and the extra space is a luxury every couple deserves to have. A master bathroom vanity is an incomparable gift idea that will leave your significant other speechless. What can make a double sink vanity even more special is being able to customize it to your lover's unique taste. CabinetNow is your one stop shop with custom sizes, styles, materials, and colors for double sink vanities.
Double sink bathroom ideas are endless with CabinetNow. If you are looking for a sleek bathroom vanity, you can order slab or shaker style cabinet doors. Vice versa if you are looking for a double sink vanity with added character, you can order a more detailed door out of hundreds of styles to choose from.
His And Her Walk In Closet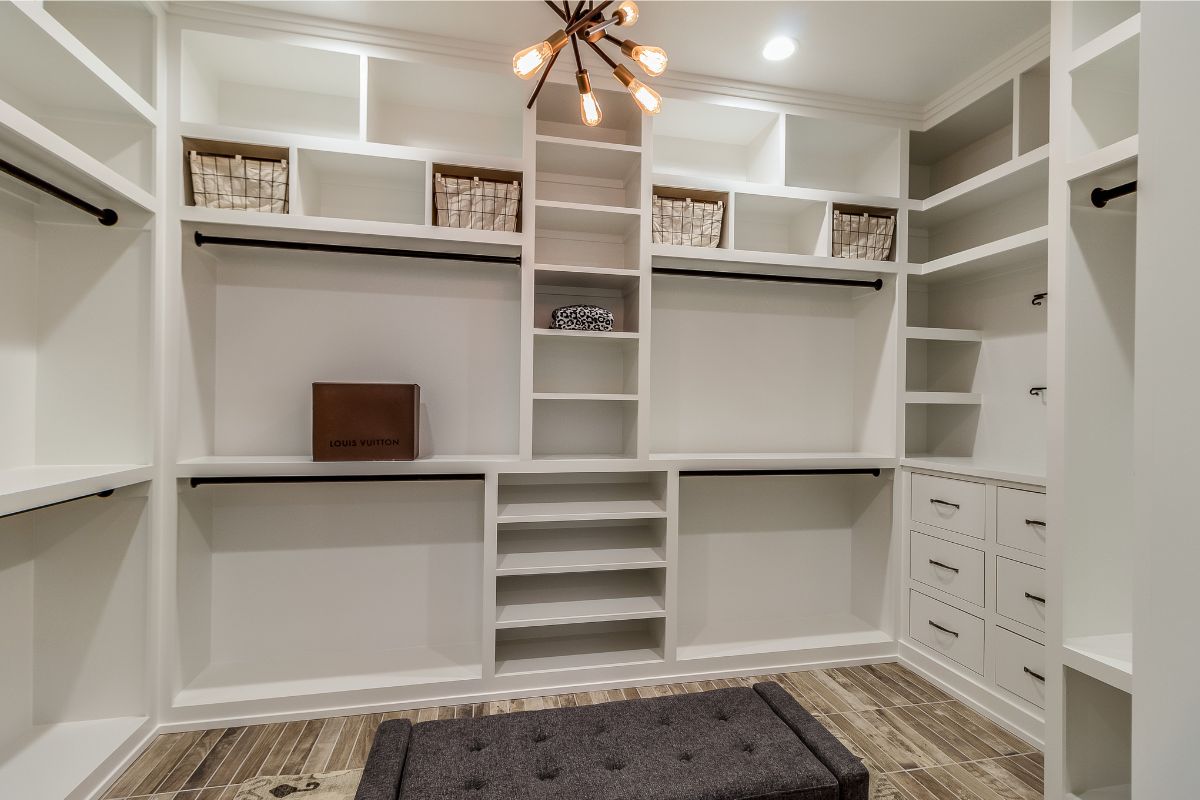 Every couple dreams of a spacious closet, whether they would like to admit it or not. A section to hang her nice blouses, fold his khakis, and store your shoes separately. Every nook and crevice of a walk-in closet can be customized with CabinetNow's tall pantry custom cabinet boxes. A his and her walk-in closet may make your significant other's heart explode.
You visit your clothes closets at least once a day, so designing a space that's both beautiful and easy to use is a wonderful gift for couples. A mix of open shelving and closet cabinet doors reveals items for immediate use and conceals those items for special occasions or other seasons.
Christmas Gifts For Couples
Whether you are surprising your beloved with their dream bathroom or walk-in closet, CabinetNow has everything you need to get started with our custom cabinet boxes and cabinet doors. A double sink vanity or a custom walk-in closet will not be a disappointing Christmas gift for couples. In fact, I am sure they will be impressed. Not to mention, if you don't want to go through the tedious process of ordering new furniture during these hectic holiday months, you can give the gift of a gift certificate to hold off for a summer project!
Order today and have it delivered in time for Christmas! If you need assistance ordering and measuring email us info@cabinetnow.com or give us a call 1-855-669-5222.