Recessed VS Raised Panel Cabinet Doors
Are you on the hunt for new cabinet doors, but feeling overwhelmed by the vast array of styles available? Let's simplify things. Most cabinet doors fall into two main categories: recessed/flat panel and raised panel. In this blog, we'll explore the benefits and drawbacks of each style, and how they can enhance different spaces. By the end, you'll feel confident in selecting the ideal cabinet doors for your kitchen upgrade.
Recessed Panel Cabinet Doors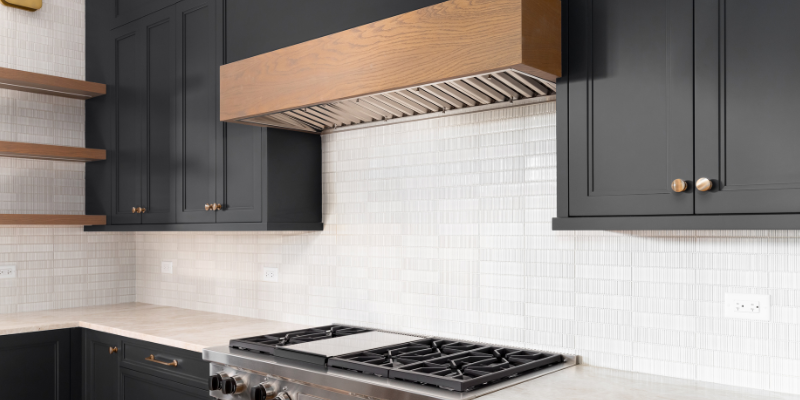 Recessed or flat panel cabinet doors are a timeless staple in modern kitchen design. With a clean, minimalistic look, these doors feature a recessed panel within a frame. The ever-popular Shaker cabinet door exemplifies this style, making it a beloved choice for over two centuries.
These doors are excellent for paint or stain finishes, allowing homeowners to showcase their desired color or wood grain. The smooth and unadorned surface of flat panel doors makes them easy to clean and maintain, adding to their practical appeal.
Due to their understated design, flat panel cabinet doors create a sense of openness in a kitchen. This makes them an excellent choice for smaller spaces, as they contribute to an airy and uncluttered atmosphere. Moreover, flat panel doors complement various hardware styles, from sleek and modern to classic and traditional, offering endless possibilities for customization.
In addition to their aesthetic charm, flat panel doors are also favored for their affordability. They tend to be more cost-effective compared to raised panel doors, making them an attractive option for those on a budget.
Whether you're aiming for a contemporary, transitional, or even a traditional kitchen with a more subdued look, flat panel cabinet doors are a versatile and enduring choice that can effortlessly elevate your kitchen space.
Raised Panel Cabinet Doors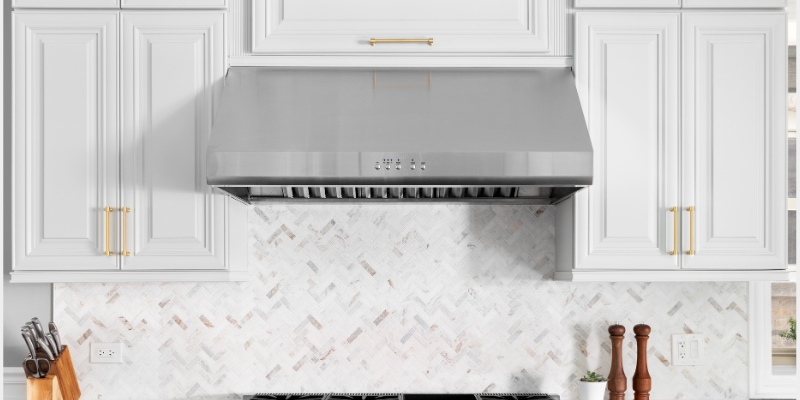 Raised panel cabinet doors exude timeless elegance and are a perfect choice for those seeking a more ornate and captivating look in their kitchen design. Unlike flat panel doors, raised panel doors feature a center panel that is thicker and raised to the same level as the surrounding cabinet door frame. This design element draws the viewer's attention around the frame and towards the center of the door, highlighting the intricate details and craftsmanship.
One of the standout features of raised panel doors is their versatility in complementing various kitchen styles. From traditional and classic to transitional and formal, raised panel doors can adapt to different design aesthetics effortlessly. The rich detailing and sophisticated appearance of raised panel doors make them a go-to option for those looking to create a luxurious and upscale feel in their kitchen space.
Among the array of raised panel cabinet door styles available, the Revere cabinet door stands as a beautiful example of this elegant design. Its raised panel is surrounded by subtle yet striking detailing, captivating the viewer with its refined charm. Raised panel doors are often chosen in stain finishes, showcasing the natural beauty of the wood and creating a warm and inviting ambiance in the kitchen. These doors can be crafted from various wood species, further allowing homeowners to tailor their kitchen's appearance to their specific preferences.
In addition to their aesthetic appeal, raised panel doors offer a sense of depth and dimension to kitchen cabinets. Their intricate detailing adds texture and interest, creating a focal point that enhances the overall visual appeal of the space.
Panel Shape and Kitchen Design
Selecting the panel shape of your cabinet doors largely depends on the desired style for your kitchen. For a modern and innovative look, go for a contemporary design with bright colors, interesting textures, and manufactured materials. Thermofoil cabinet doors offer a fantastic choice for contemporary kitchens, coming in various colors and textures.
On the other hand, traditional kitchen design focuses on meticulous attention to detail, high-quality materials, and dark finishes. Embracing the natural beauty of the material, stain finishes are often preferred for traditional cabinets. Transitional styles blend the best of both worlds, fusing classic and contemporary elements to create a unique charm.
Finishing Touches
No matter the style you choose, there's plenty of room for personalization. Play with hardware, finishes, and decor to truly make your kitchen your own. Need assistance in finding the perfect match? Our style match form is here to help, and our cabinet experts are just a call or email away. If you are doing a refacing project please fill out our free quote for refacing form! From measuring to ordering, we're here to ensure your kitchen remodel is a success.
Ready to embark on your cabinet door journey? Reach out to us at 1-855-669-5222 or info@cabinetnow.com, and let's create your dream kitchen together!