A bathroom should be both functional and hygienic, but it should also provide guests with a comfortable space where they can relax. Bathrooms that are too drab or dated feel heavy and cluttered to users, so keep in mind how you want your guest's experience to feel when thinking about what kind of bathroom renovations may be best for them.
Bathroom remodeling projects can vary widely in scope. They could include things like installing a double vanity for extra space, to just replacing a couple of damaged floor tiles. In this blog post, we are going to take a look at a few DIY projects that keep your bathroom remodel costs low, but that still give you worthwhile results.
---
Remodel Considerations
Many people choose to remodel their bathrooms in one fell swoop, which typically includes all the sanitary ware, floor, and cabinetry. However, not everybody has a budget for it, time to complete this massive project, or possibly even knowledge about how these fixtures work together. The good news is that there are lots of design ideas that can be completed without a major investment.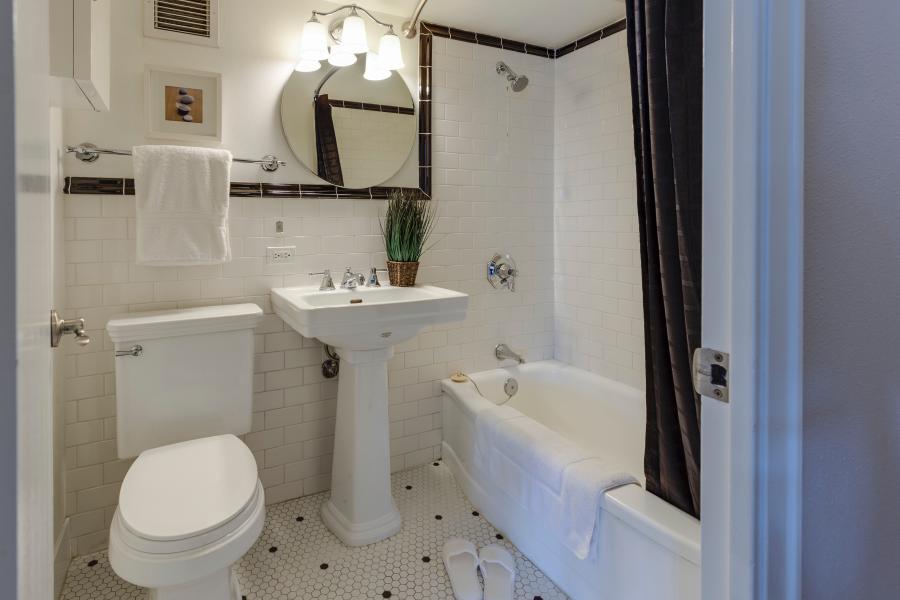 Two options for DIYers looking to give their bathroom a new look is to use paint or wallpaper, which are both fast and inexpensive. They often have the largest impact on changing the look of a space while costing relatively little money.
If you are an experienced DIYer, then you may also consider replacing the flooring in your bathroom. Replacing one or two cracked or damaged tiles can make a huge difference, especially in small bathrooms where the fine details are typically noticed.
---
Remodel Your Bathroom With Wallpaper
A quick and budget-friendly way to give your bathroom a makeover is by updating or adding wallpaper. To really change the feel, opt for a brighter color such as light blue that reflects light throughout the room making it seem larger. Let's look at what this project could potentially look like in bathroom remodel.
Step one for our bathroom makeover is to get rid of all that old wallpaper and give the walls a good cleaning. Now, since our example bathroom has a wooden ceiling, the next step is to paint the ceiling. Choosing a lighter accent color, like a light blue, will help brighten your bathroom.
If your remodel project has the budget, changing out the faucets and handles can help to enhance the brightening effect of the painted ceiling.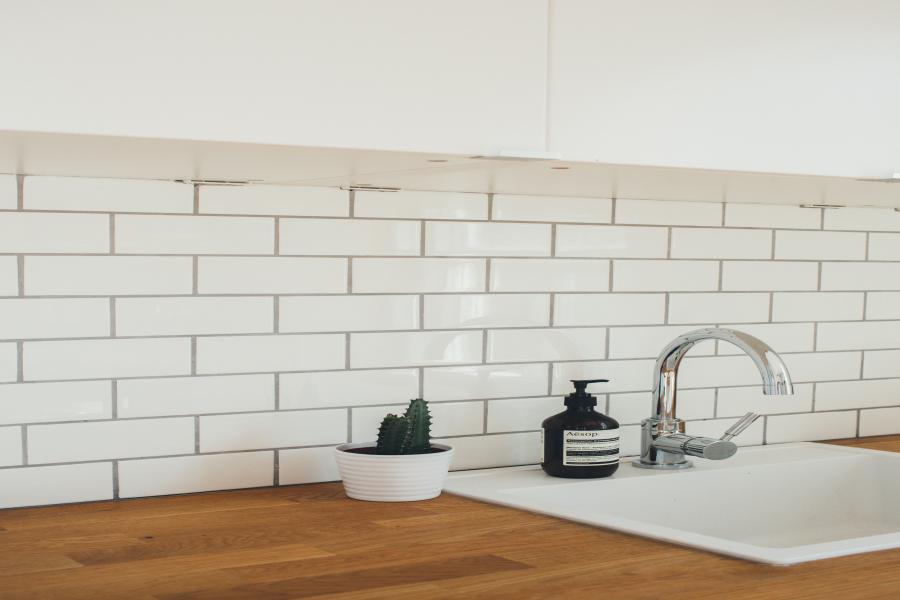 Since our example bathroom has a private window, we figured it would be fun to turn the space into a greenhouse! We could accomplish this by installing glass shelves in front of the window. This will provide storage space, but won't prevent the natural light from coming into the room. This will help plants flourish and brighten up our room with lots of greenery, which gives the room the feeling of life and energy.
For a larger budget project, it would make sense to install a new bathroom vanity and use it for storage purposes. Since they are available in custom sizes, finding the perfect size won't be an issue. For a more cost-conscious remodel, we can focus on creative storage ideas instead of replacing the bathroom vanity. We could find vertical options like leaning towel racks or over toilet shelves which will help us save space too! Modern bathrooms have been including floating shelves along with floating vanities to stunning minimalistic designs!
---
Remodel Your Bathroom With Paint
The second makeover retains the light and bright look but it also introduces a bit of color, texture, and additional interest.
Painting the walls and ceiling with a fresh coat of paint can be enough to completely transform your bathroom. First, strip away any wallpaper applied in previous makeovers by removing it yourself or hiring someone for this job if you feel uncomfortable doing it on your own. Then give both the wooden ceilings and walls at least two coats of primer before applying 2 layers of new color onto them.
When selecting paint colors, consider things like natural light, any cabinets or trim, as well as the color of the ceiling. Pairing whites with light blues can create bright, refreshing moods in your bathroom. You can also personalize your design with a custom stencil or design around the trim or baseboards.
---
Wrapping Up
As you can see, there are several ways to give your bathroom a fresh new look without the big price tag of a major remodel. Other things that can help liven up your space are things like new mirrors, plants, and other decorative items.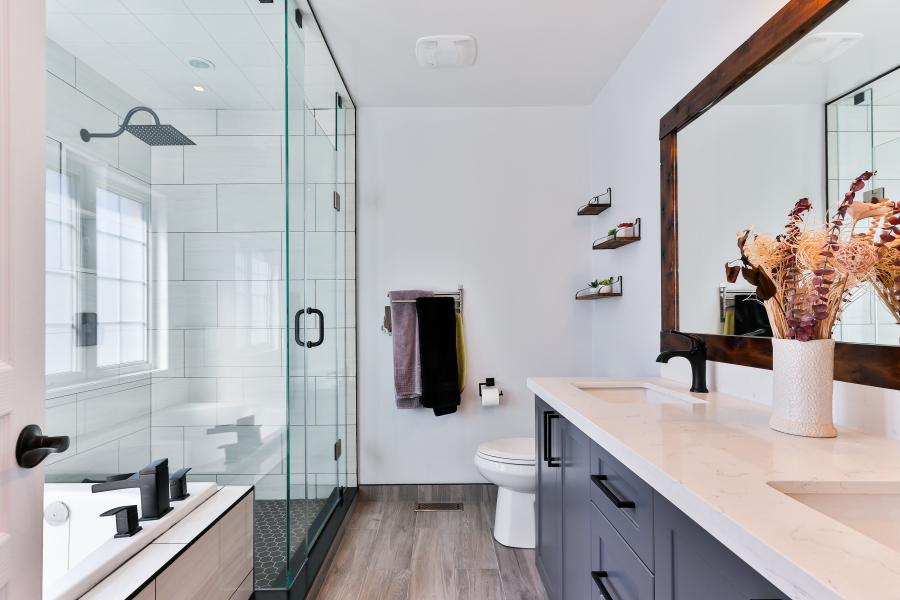 If you are ready to get started or if you need any assistance, feel free to give us a call at 1-855-669-5222 or an email to info@cabinetnow.com. Our team would love to help you with your bathroom project no matter how big or small.