Timeless Kitchen Cabinet Colors
When remodeling your kitchen, you may have a hard time deciding on a color for your cabinets. A kitchen remodel is a large expense, and so you want to make sure it lasts as long as possible. The last thing you want is for your cabinets to be outdated in five short years. Many homeowners don't think about how their designs will age, and as a result, end up with kitchen styles that don't translate to the modern day.
If you are choosing a painted or stain finish, it is important to pick a color that is closer to a neutral color, especially if you are thinking about selling. Those in the market or planning to put your home on the market are most concerned with what is popular for cabinet door color. In this blog, we are going to take a look at timeless cabinet door paint colors that last.
Soft White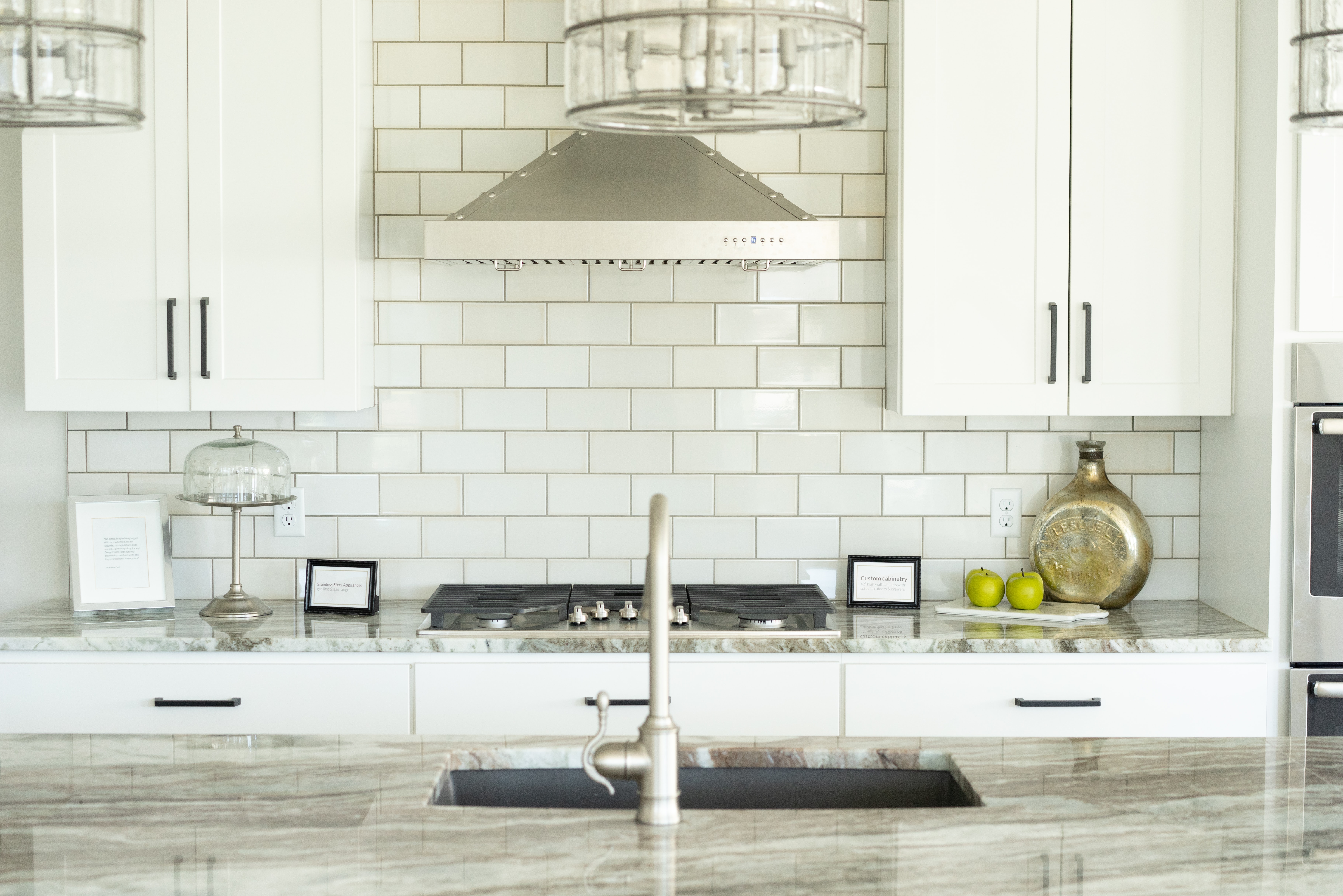 White cabinetry has been a trend of late and we don't see it going anywhere anytime soon. White is a great option for kitchen cabinets since you will easily be able to see whether or not you need to clean the cabinet doors and drawer fronts. In addition, painting your cabinets a bright white will help to reflect light throughout your kitchen, which can help the room to feel brighter.
Soft whites can be great for minimalist designs like the Shaker style. Try pairing your white cabinetry with matte black hardware for a sleek design. Even without hardware, white cabinetry can be stunning. Plus, if you are looking to sell your home, the white cabinets will provide a blank canvas to invite home-buyers.
Natural Wood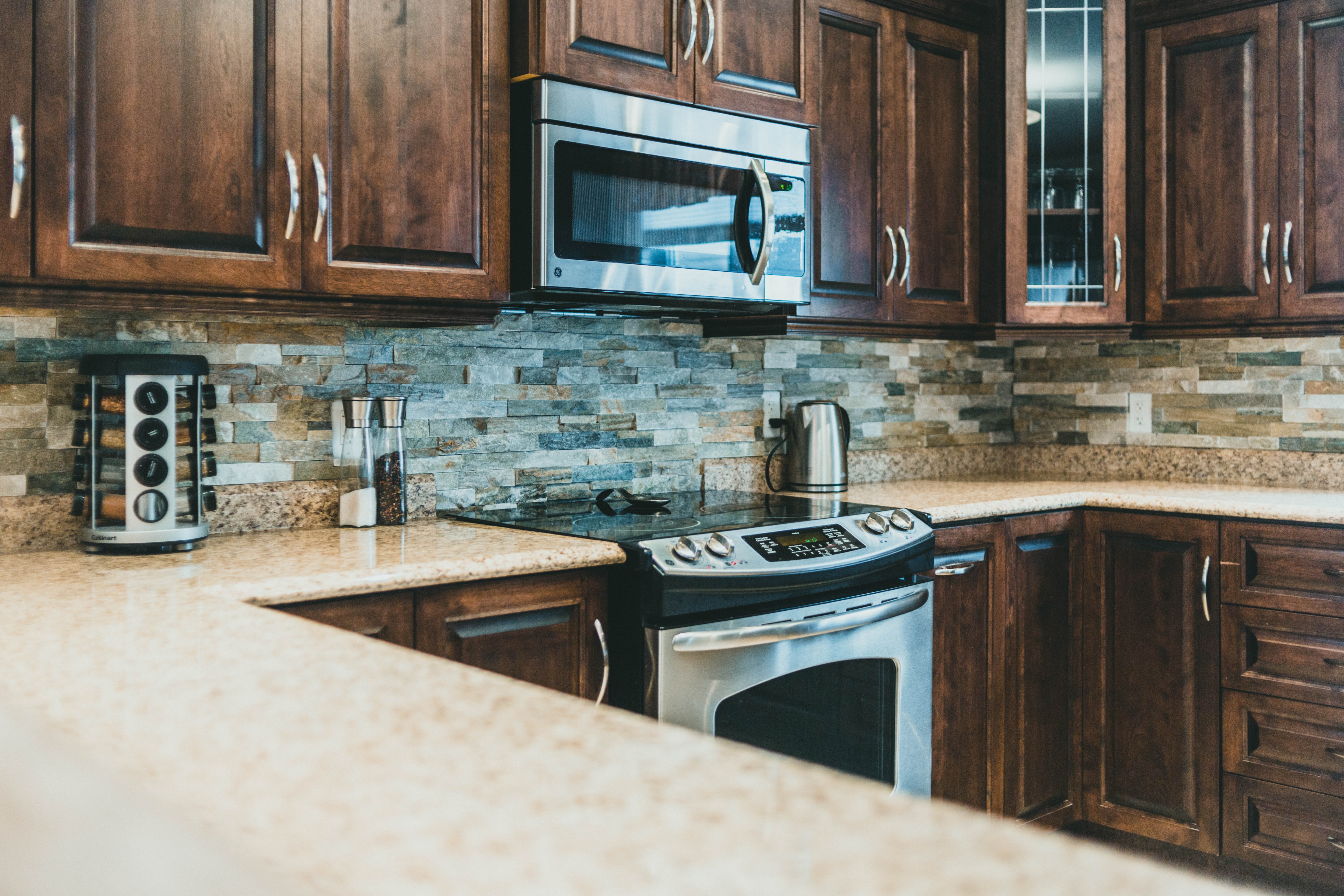 Natural tones can be a great choice, as they introduce elements of nature into your space. Including natural elements in your design, as known as biophilic design, can actually improve your health! When picking natural wood cabinets, opt for horizontal lines along the grain like maple, birch, or pecan. We suggest adding white detailing to your kitchen if you're choosing this cabinet color.
Navy Blue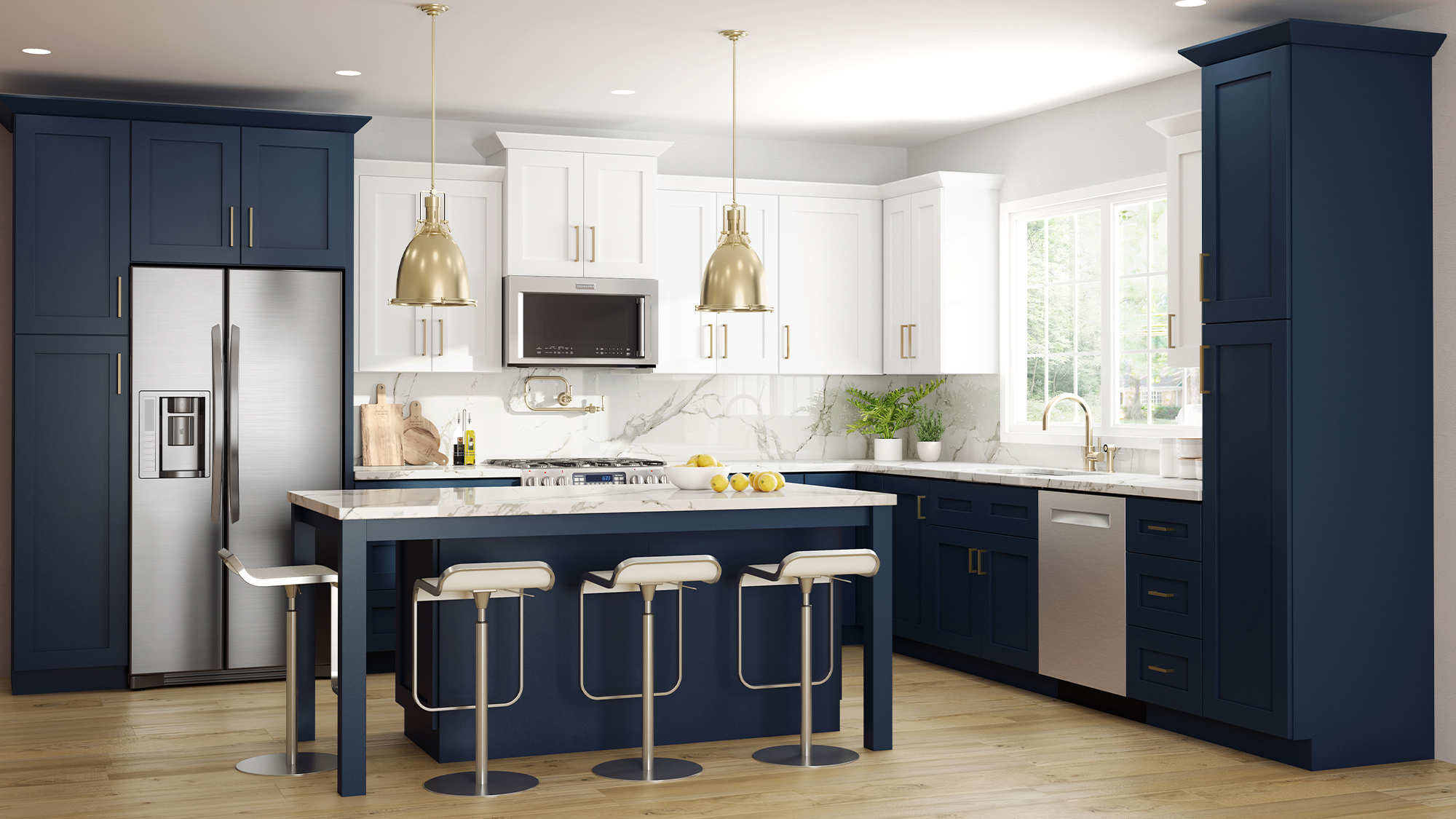 Whether you are living in the metro or on the beach, navy blue has become one of the most popular choices for kitchen cabinets. While it may be somewhat unexpected, navy blue is a great choice. If you have a larger kitchen, try pairing navy blue cabinets with gold hardware. This will create a beautiful look that is sure to impress your guests.
Two-Tone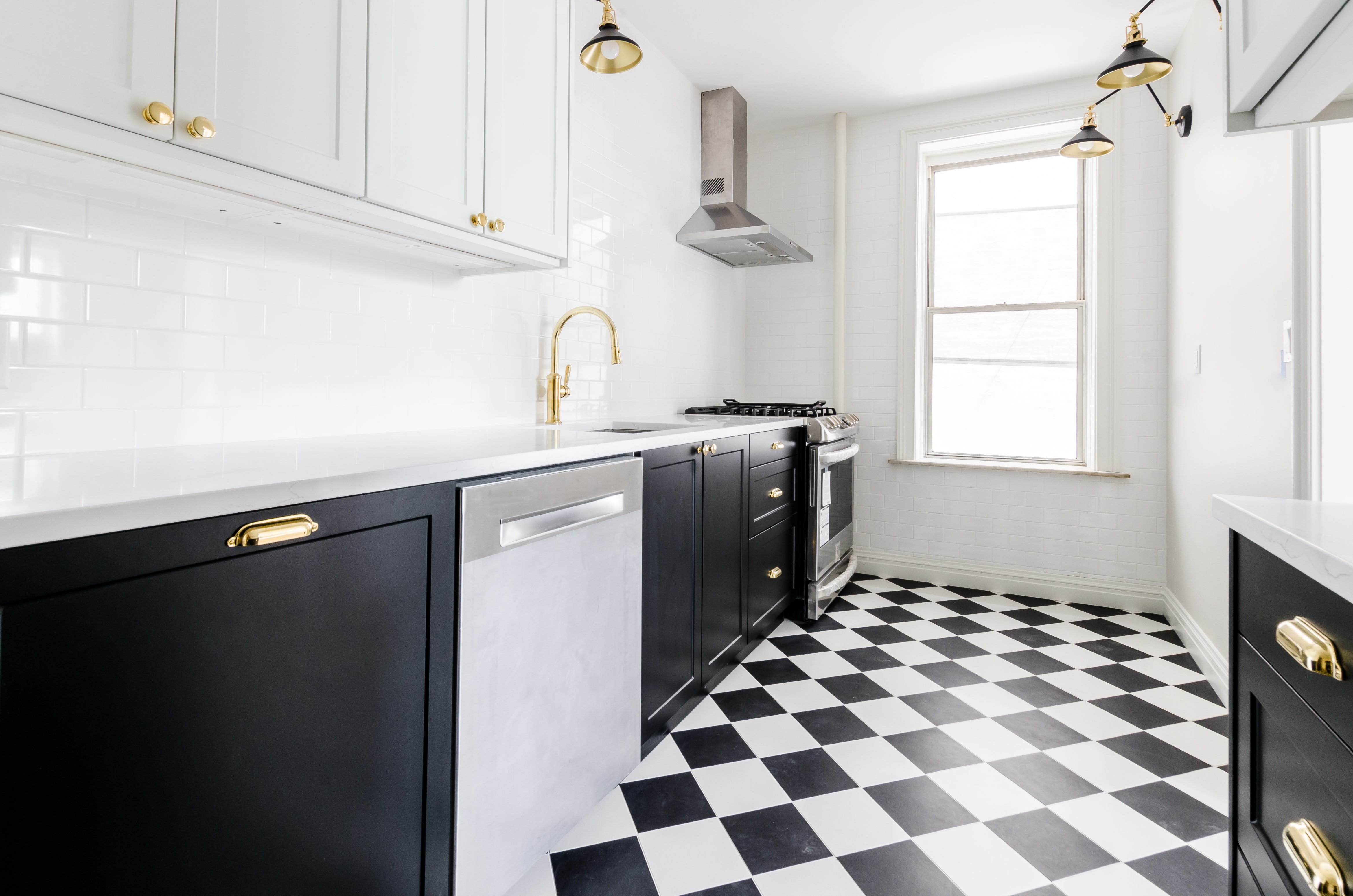 Two-tone kitchen cabinets can be a great choice, especially if you are having trouble deciding. A two-tone kitchen paint job also provides unexpected benefits on top of being visually appealing. For example, those with a smaller kitchen should paint their base cabinets a darker color than their wall cabinets, which will make the space feel larger than it actually is. If you have a large space, simply reverse this method to make your kitchen feel grounded and centered.
Finishing Up
Picking a color for your kitchen cabinet doors can be a stressful decision. One way to take some of this stress away is to opt for thermofoil cabinets. Our thermofoil cabinets are available in a wide variety of colors and textures, and they arrived fully finished. Plus, we offer thermofoil color samples to make the color selection process as easy as possible.
If you are ready to start ordering or if you need assistance, please feel free to contact us. Our team is here to help with everything from measuring to ordering.