Kitchen remodeling is a big decision. One of the biggest concerns with projects like remodeling is the costs. You may be wondering how you can save money on your next kitchen remodel. One way to make your kitchen remodel more cost-effective is to reface your kitchen cabinets rather than replace them.
Refacing kitchen cabinets is the process of replacing just the cabinet doors while preserving the cabinet boxes. This is a great way to cut costs during your remodeling project. At CabinetNow, we can provide you with high-quality, American-made kitchen cabinet doors for your cabinet refacing project.
---
Replacing Cabinets
Depending on the quality and material, your cabinetry should last around 20 years. However, cabinets can be damaged over time with wear and tear or accidents, and so you will occasionally need to replace some or all of your cabinets. If your cabinets are looking a bit rough, it may be time to replace or reface them. But, how do you know which?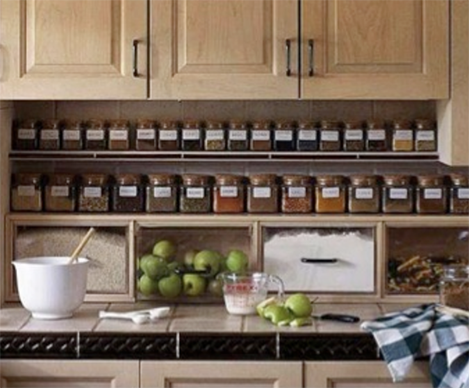 The first step is to head over to your cabinets. Examine your existing cabinet boxes to see if there are any signs of damage, such as mold, mildew, crooked doors, or stuck drawer boxes. If your cabinet boxes need to be replaced, then you are likely looking at a larger remodeling project. Here is what you can look forward to:
Everything Can Change: Replacing all of your cabinets may be a difficult task, but it can also be an exciting time. You have the freedom to change your layout, add storage solutions, or even add new lighting.
Nothing Has To Change: If you love your kitchen's current look, then you can preserve that layout with your new cabinets. Custom cabinet boxes can be a great way to recreate your kitchen without having to change anything.
Like every home renovation project, replacing your cabinets also comes with a few disadvantages, which include the following:
Complexity: If you are redoing your kitchen - including the layout and functionality - replacing your cabinets will become more complex.
Time & Labor: Replacing your cabinets is a labor-intensive project that could take weeks to complete.
---
Refacing Cabinets
If your cabinet boxes are still in good condition, then you can just replace your cabinet doors and drawer fronts. Refacing your cabinet boxes is an easier and cheaper way to transform your kitchen design in the blink of an eye. The benefits of kitchen cabinet refacing are as follows: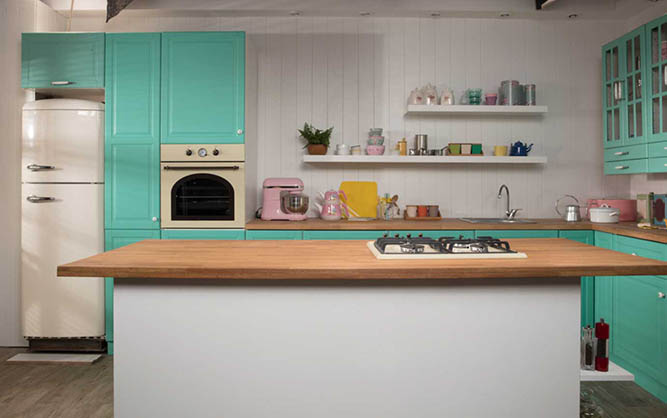 You Can Do It Yourself: If you're up to it, you can reface your kitchen cabinet doors and drawers yourself. You'll need to hire the tools and purchase all the material you'll need.
Give Your Kitchen A New Look: By just replacing your cabinet doors and drawer fronts, you can give your kitchen a whole new look and feel.
Quick Turnaround: Whether you DIY it or hire a contractor to help you out, refacing your kitchen cabinets will take you no more than two days. It is a simple and easy project to complete.
Even though it has some outstanding benefits, refacing has its downsides too. They include the following:
You Can't Change Much: Besides your kitchen cabinet doors and drawers, you can't change anything else. You won't be able to change the layout or functionality of your kitchen space as a whole.
Your Cabinets Will Still Be Old: Remember that you'll only be replacing your cabinet doors and drawers so the inside of your cabinets will remain the same. If your cabinetry is over 20 years old, you might want to consider replacing the entire cabinet.
---
How Much You Can Save By Refacing Your Kitchen Cabinets
| | |
| --- | --- |
| Cabinet Door Refacing | Replacing Kitchen Cabinets |
| Cabinets Doors: ~$50 per door | Cabinets Doors: ~$50 per door |
| Drawer Fronts: ~$30 per front | Drawer Fronts: ~$30 per front |
| Soft Close Hinges: $8 each | Soft Close Hinges: $8 each |
| Soft Close Drawer Slides: ~$25 | Soft Close Drawer Slides: ~$25 |
| Labor: ~$150 per door | Drawer Box: $40 each |
| | Cabinet Box: $200 per linear foot |
| | Demolition and Clean up: $300-500 |
| | Labor for Installation: $350 per linear foot |
| Total Costs: $220 per door with Labor | Total Costs: ~$500-650 per cabinet box with Labor |
---
Finishing Up
As you can see, if your kitchen cabinet boxes are in good shape, then you can reface and save. If you don't want to change the look of your cabinets at all, then your project will be even easier. Simply measure your cabinet doors from outside edge to outside edge, then head over to CabinetNow and place your order. Ordering your new custom cabinet doors can be done in five simple steps, check out our guide to get started!
If you have any questions or need assistance placing your order, please feel free to give us a call at 1-855-669-5222 or an email to info@cabinetnow.com. Our cabinetry experts would love to help you with everything from measuring to assembly.