What Is The Best Time Of Year To Buy Kitchen Cabinets?
Like fruit and flowers, the price of kitchen cabinets is seasonal. Because of fluctuating prices throughout the year, you must have your ear to the ground to ensure you find the best price as a homeowner. You want to get the best deal on your kitchen cabinets, right? So knowing when to buy your cabinetry is key to getting the best deal. In this blog post, we unpack the various factors you should consider throughout the year to get the best price for your kitchen cabinets.
You should note that there is no one best time to buy. There are advantages and disadvantages to each season, and so you should find the benefits that work best for you and your project. Plus, we've added a few tips and tricks to ensure you'll get the most for your money.
---
Look Out For Seasonal Sales
No matter what the season, buying your kitchen cabinets can easily be done throughout the year. But if money is your concern, then you want to keep an eye out for seasonal discounts and sales. Check your local cabinet retailer and online stores to find the best deals around these times:
Black Friday/Cyber Monday: If waiting around is not your thing, opt to shop online on Cyber Monday. Holiday sales are the perfect time to shop for home upgrades.
Christmas Sales: In the weeks before Christmas, there will be a high chance of finding some kitchen cabinets prices will be discounted. The reason for the discounted prices is that most people do not remodel over the holiday season. Therefore, manufacturers lower prices to help sell their products. If you're looking for a significant discount, you'll find it in the weeks before Christmas.
Seasonal Discount: Like most retailers, cabinet stores also have seasonal discounts. Our pricing at CabinetNow is always competitively priced, but sign up for an account (it's free!) and you will be the first to know when we have a sale.
---
Best Season For Kitchen Cabinet Installation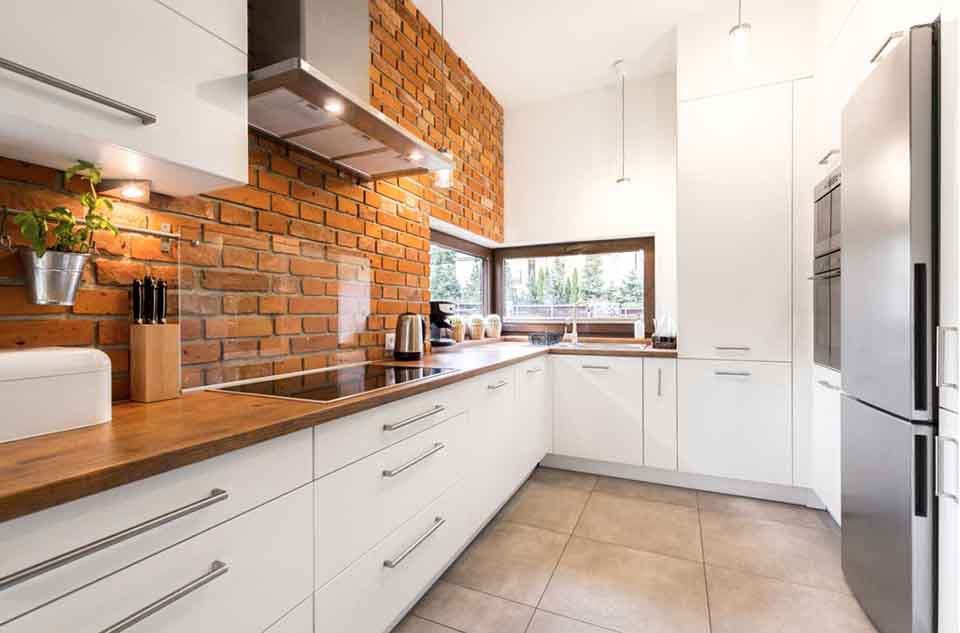 Even though most homeowners opt to have their kitchen cabinets installed in the warmer months, each season has its benefits. Here is a brief breakdown of the pros and cons of cabinet installation according to the seasons:
Winter:
Many states experience harsh weather over the winter months, making installing kitchen cabinets unpleasant and unrealistic. But with business being slow for most contractors, installing your cabinets over this time may be the best time. You'll have no trouble hiring someone to assist in installing your cabinets, and you may even get an incredible discount due to the typically low demand during the colder months.
Spring:
Spring is the most popular season for installing kitchen cabinets and remodeling in general. Over this season, homeowners are looking to refresh and revitalize their living spaces. For the labor that comes with cabinet installation, the days are sunny but still mild — which is great if you're installing them yourself. However, this likely means that local contractors will also be busy taking on a variety of jobs. If you need to hire labor for your project, you should do your best to get it scheduled as early as possible. Calling last minute will land you at the bottom of the list, which could mean having to delay your project.
Summer: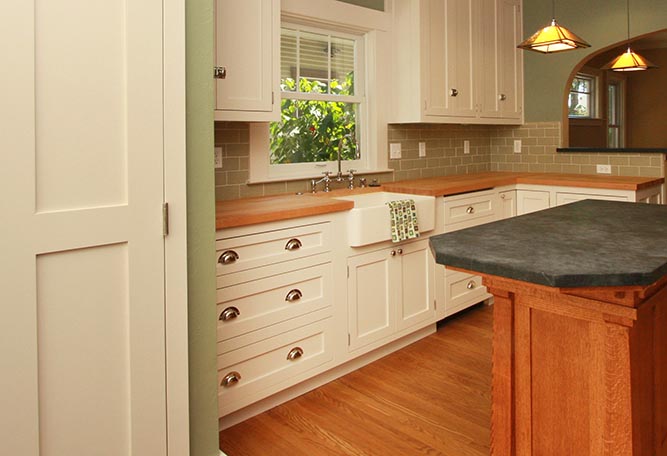 With the kids home and the weather warm, you may not want to have a contractor ripping your cabinets out and replacing them. But if you are doing a DIY cabinet installation or refacing, it may be the perfect time as your kids can help out in the installation. You could give them a few easy tasks to do for safety purposes, like sanding or tool retrieval. Ensure that you have plenty of drinking water around as the hot and humid weather can cause dehydration.
Fall:
With no major holidays, fall is a great time to get a remodeling job done. With Thanksgiving far off, you'll have the time to truly get stuck into installing your kitchen cabinets. Plus, the weather during fall is perfectly cold and crisp with plenty of sunshine.
---
Be A Smart Shopper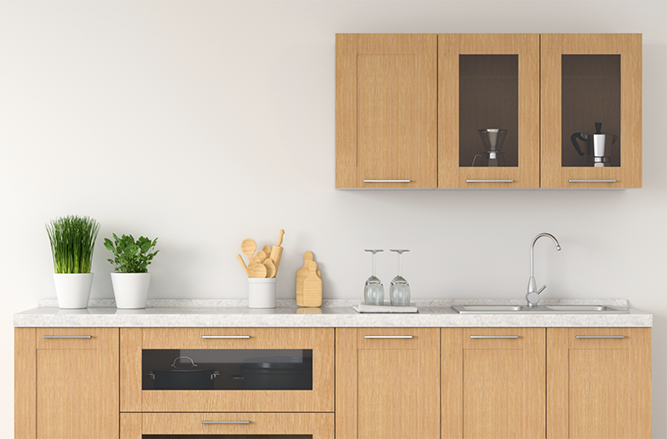 Besides knowing the best time of the year to buy kitchen cabinets, you also need to shop smartly to get the best prices. To help you get a great deal on your cabinets, here are a few tips that you might find useful:
Do Your Homework: Depending on the cabinetry style you select, you can quickly rack up a bill of thousands of dollars. Therefore, it is essential that before making your final style selection, visit a few retailers and online stores, and look through catalogs to explore your options. Decide how much you want to spend before deciding which cabinet type best suits your needs and budget.
Pick An Affordable Wood Species: Picking the right wood can save you hundreds of dollars. Opt for wood species such as alder or red oak if you're looking for a cost-effective option. If you're really perplexed about what wood species to choose, feel free to reach out and one of our highly qualified representatives will help you pick the right wood for your project.
Avoid Fancy Features: Cut costs even further by avoiding fancy features. From doorknobs and pulls to glass and glazed doors, all of these features will have you forking out more money than you expected. Remember that if you can't afford a set of fancy doorknobs or a set of glass doors right now, you can always get it later. Designing is an ongoing process.
Skip The Soft-Close Drawers & Full-Extension Slides: Add-ons like soft-close drawers and full-extension slides can add hundreds of dollars to your bill. Yes, they are fantastic to have but are not required, especially if you're on a budget. If you are concerned about wear and tear, try adding the more affordable hardware instead.
Don't Forget The Installation Costs: What you spend on your kitchen cabinets should not take your entire budget. You need to allocate at least one-third of your budget to installation, labor, and equipment rental fees.
Avoid Name Brand Kitchen Cabinets: Even though it may be easier going with a trusted retailer or name brand, smaller manufacturers or retailers may offer you more affordable options. Plus, you may get better customer service and quality.
Shop Online: Without the rental costs of a brick-and-mortar business, online cabinet retailers can often offer you better prices on your cabinets. A significant benefit of shopping online is that you'll get your kitchen cabinets delivered straight to your home, and they will often come with someone to install them.
Consider Medium Density Fiberboard (MDF): Even though wood cabinets are beautiful, they may not always be the most cost-effective option. MDF cabinets are a much cheaper option that will still give your kitchen a stunning look, but at a much lower price. Unfortunately, cabinets made out of MDF do decline over time as they are an inferior material to wood.
Opt For Fewer Drawers: By including fewer drawers in your kitchen, you can save some serious cash. Drawer bases cost more than standard base cabinets, so by cutting them out, you'll save.
---
Finishing Up
If you are ready to get going on your home improvement project or if you need assistance getting started, please feel free to call us at 1-855-669-5222 or an email to info@cabinetnow.com. Our well-trained sales staff can help you with everything from measuring to ordering.