Spices are an important part of diverse cuisine types and learning about them can expand your cooking knowledge. By expanding your palate to incorporate different flavors into recipes for everything from dips to desserts—you'll have more fun in the kitchen while being able to cook up something delicious that's truly unique every time!
A good home cook knows that where you store spices can impact how they taste and what recipes you use them with. Do not just put your herbs and spices in a cupboard or drawer close to the stove because it's convenient; think about whether this is actually giving those flavors justice or if it is actually impacting their shelf life.
Sometimes we simply find leftover space for our spice collection, but it's always best if there are some quality storage containers available. Spice organization allows us to be more efficient at creating delicious meals—because after all, who doesn't want great tasting food?
---
Where to Start?
There are many options for storing spices in the kitchen. Some focus on keeping fresh and dried herbs/spices stored so that they last as long as possible, while others incorporate decorative elements to use attractive pots or bottles as part of a kitchen display. There is also an abundance of spice rack organizers countertop spice racks. For practical reasons, it's advisable to have some sort of accessible shelf or rack where you can store the herbs and spices you use on a daily or weekly basis.
Even the most minimalistic, streamlined kitchen can have herbs and spices readily available. For all other spices try finding them a dark cool place such as an unheated pantry area because heat exposure will diminish herb potency much quicker than keeping them away from light entirely if that option is not feasible due to space constraints in your home.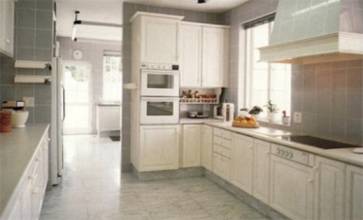 ---
Use Vertical Space
If you love to cook, consider investing in a wall-mounted spice rack or small cabinet. It can be very convenient and takes up minimal space. Organize the spices by type or alphabetically so that it is easy for you to find them when needed! Alternatively, magnetic spice jars can be a great way to vertically store your spices. These magnetic containers can be great in small kitchens, as they cling to most refrigerators. Tiered spice racks and stackable containers are also great options if your kitchen cabinets or countertop are low on space.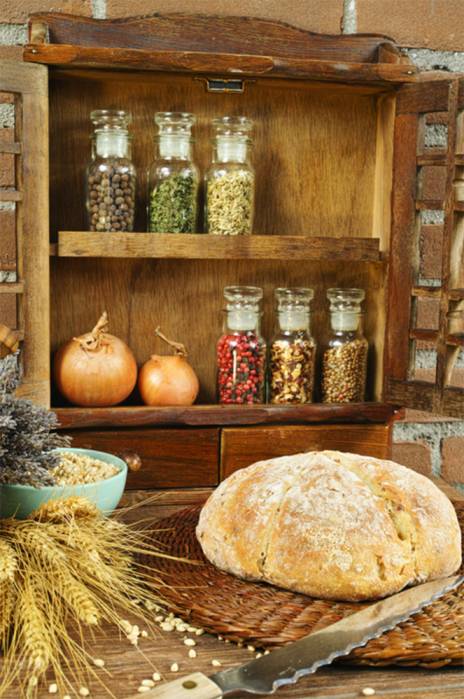 ---
In a Cabinet Drawer
If you're an avid home chef, you might need more than just one small section of the kitchen for spice storage, as some specialty spices require specific accommodations. Spice rack inserts for drawers are a great way to convenient storage that can also protect your spices.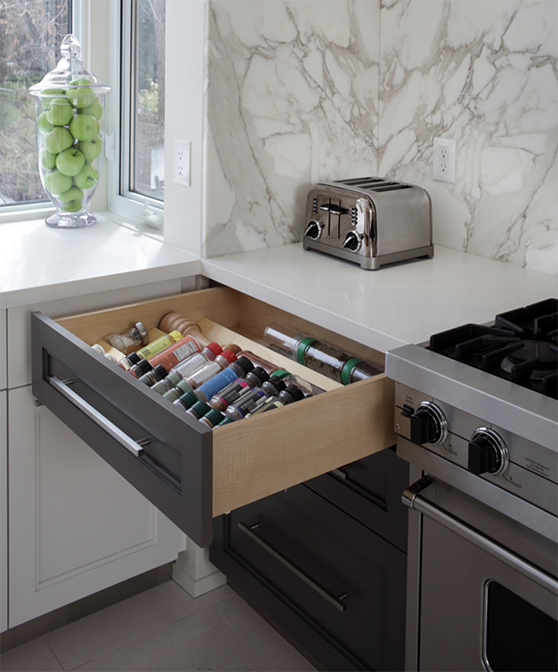 ---
Spice Carousel
Spices will always be an essential part of cooking, so it's important to store them properly. A spice carousel is a great option because it is convenient, and it can be found in a wide variety of sizes. It allows you to organize all your spices in one place and ensures that they are easily accessible when cooking.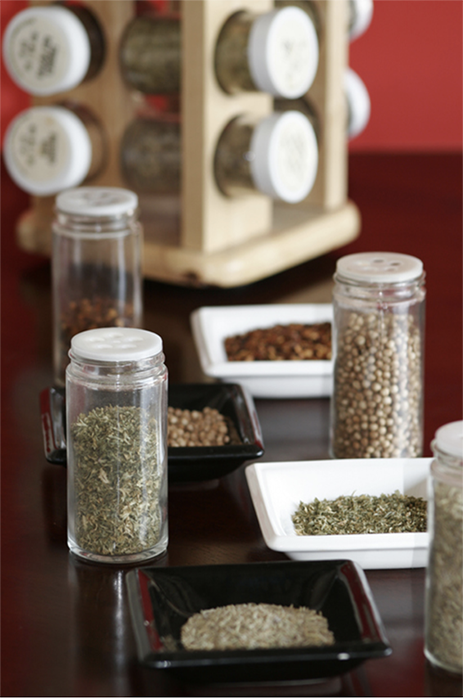 ---
General Spice Storage Tips
If you cook a lot you might be able to afford to keep more of your spice jars on display! If not, you should really store them correctly. Follow these tips and tricks to keep it simple.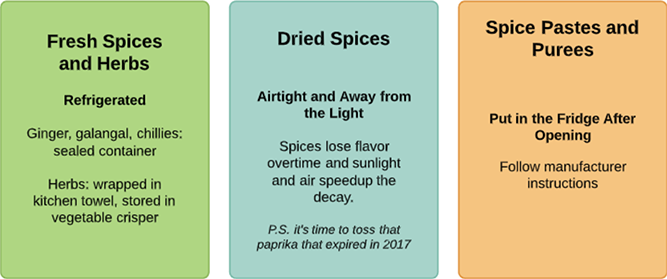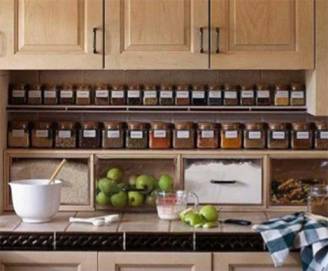 ---
Conclusion
The best way to store spices depends on how you will use them. If your priority is having a spice close by in case it's needed, then storing them in an easy-to-access location like a rack or carousel might be the right choice. On the other hand, if storage space and longevity are more important to you than ease of access when cooking, keeping larger quantities somewhere else might serve better since sunlight can cause deterioration over time which makes spices less potent for longer periods of time.
If you are ready to get started or if you need any assistance, feel free to give us a call at 1-855-669-5222 or an email to info@cabinetnow.com. Our team would love to help you with your project no matter how big or small.