Posted by CabinetNow on 2021-03-30
If you have recently acquired a boat and want to install cabinets, you might be wondering where to start. There are a lot of concerns that go into construction on a boat from weight to materials. In this introduction, we will cover some of the important information you will need to get started on your boat cabinets.
One resource you should be sure to seek out is a shipwright. They can give you expert advice on construction codes and safety. Even those with construction experience will find boat construction to be a different animal. First, we will look at some specific materials for boat construction, along with some important terms, before looking at more general concerns.
Marine-Grade Building Materials
As you would assume, there are special building materials for boats. While you don't have to use these products, they can help eliminate some of the issues that you can encounter with other materials. Here we will take a quick look at some materials made specifically for the harsh marine environment.
StarBoard:
Starboard, as know as marine lumber, is a polyethylene polymer sheet product made to be especially resistant to moisture and warping. Marine lumber can also be machined and cut without needing specialty tools. However, it is a heavy and costly material. In addition, glues and epoxies will not work with StarBoard, so all joining needs to be done either with mechanical fasteners or by heated welding.
For a look at how Starboard can be used, check out thisDIY guidel!
Marine Plywood:
Marine Plywood is another material that is specially made for boats. It is constructed by stacking veneer piles and covering them with durable faces. The core and piles are bonded with water-resistant glue and are marked BS 1088. This stands for British Standard 1088 specification for marine plywood made using untreated tropical hardwood veneers, which are fungal resistant, and bonded with Weather Boil-Proof (WBP) glue.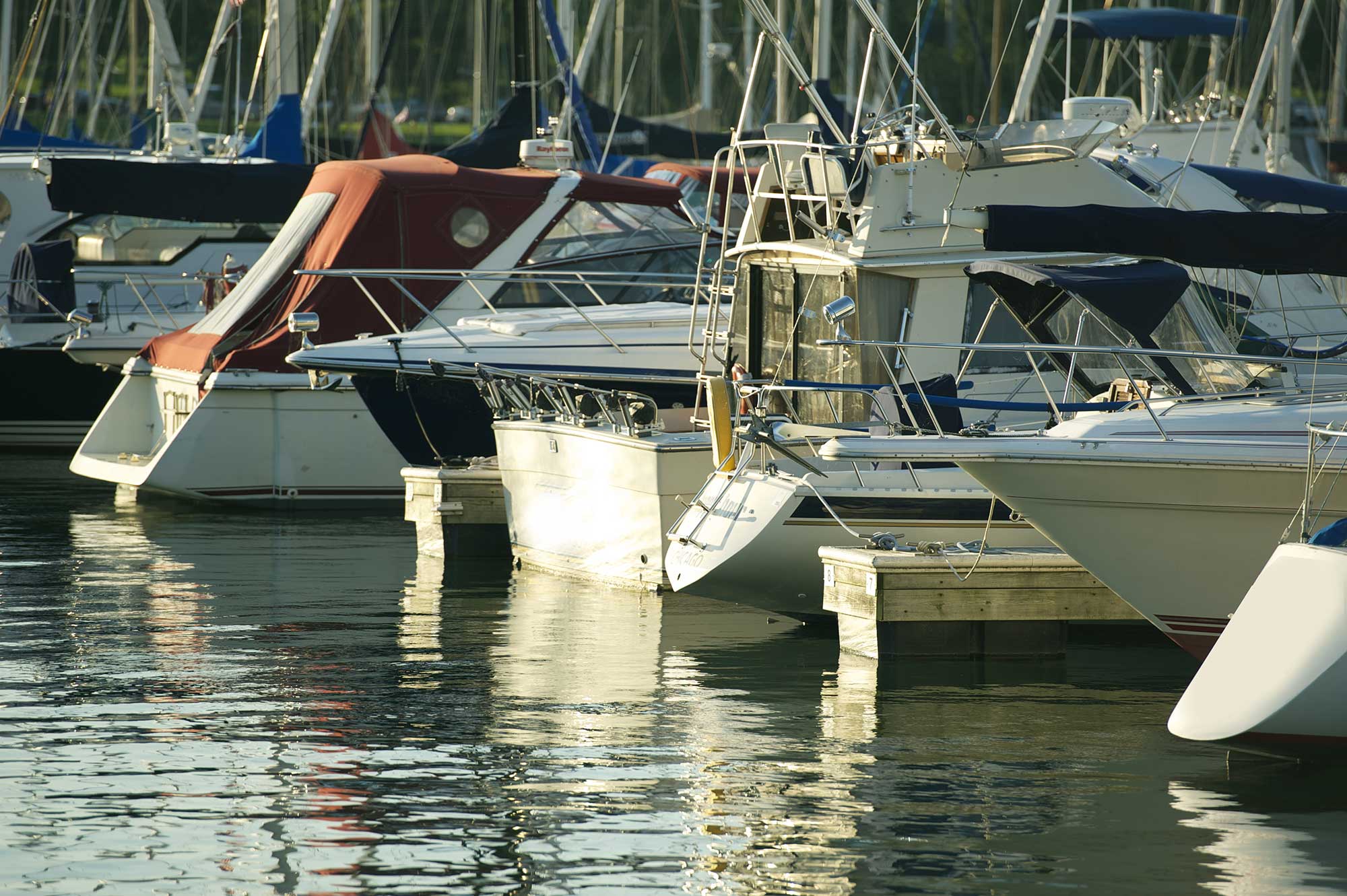 What Is Marine Plywood?
Each piece is constructed of "piles," or thin sheets of veneer that are either sliced or rotary peeled from a log. The center pile is called the "core." The "faces" are the outside layers, and the front face will generally have a better finish than the back. Between the core and the faces are the "crossbands," or the intermediate piles. These can be laid parallel or perpendicular to the core.
In addition, "voids" refer to gaps in the piles, which should be avoided. Void can lead to moisture buildup and will cause issues long-term. "Checks" or "checking" refers to cracks in the plywood.
Some Notable Differences for Boat Cabinets
The most obvious difference with boat construction is the high levels of moisture, and possibly salt, in the air. These conditions can lead to warping for your cabinets and rust for your hardware. For this reason, you will need to select metals like chrome-plated zinc or stainless steel that are resistant to rust and corrosion.
Securing Doors and Drawers on Boat Cabinets
Another issue you will encounter is the movement of the boat. Unless you have an extremely large boat, you will have to deal with the boat rocking back and forth with the waves. This can cause an issue of your cabinet doors swinging open or your drawers sliding out. To prevent this you will need latches on all your doors. For your drawers, you can use latches or install them as lift-up and out drawers.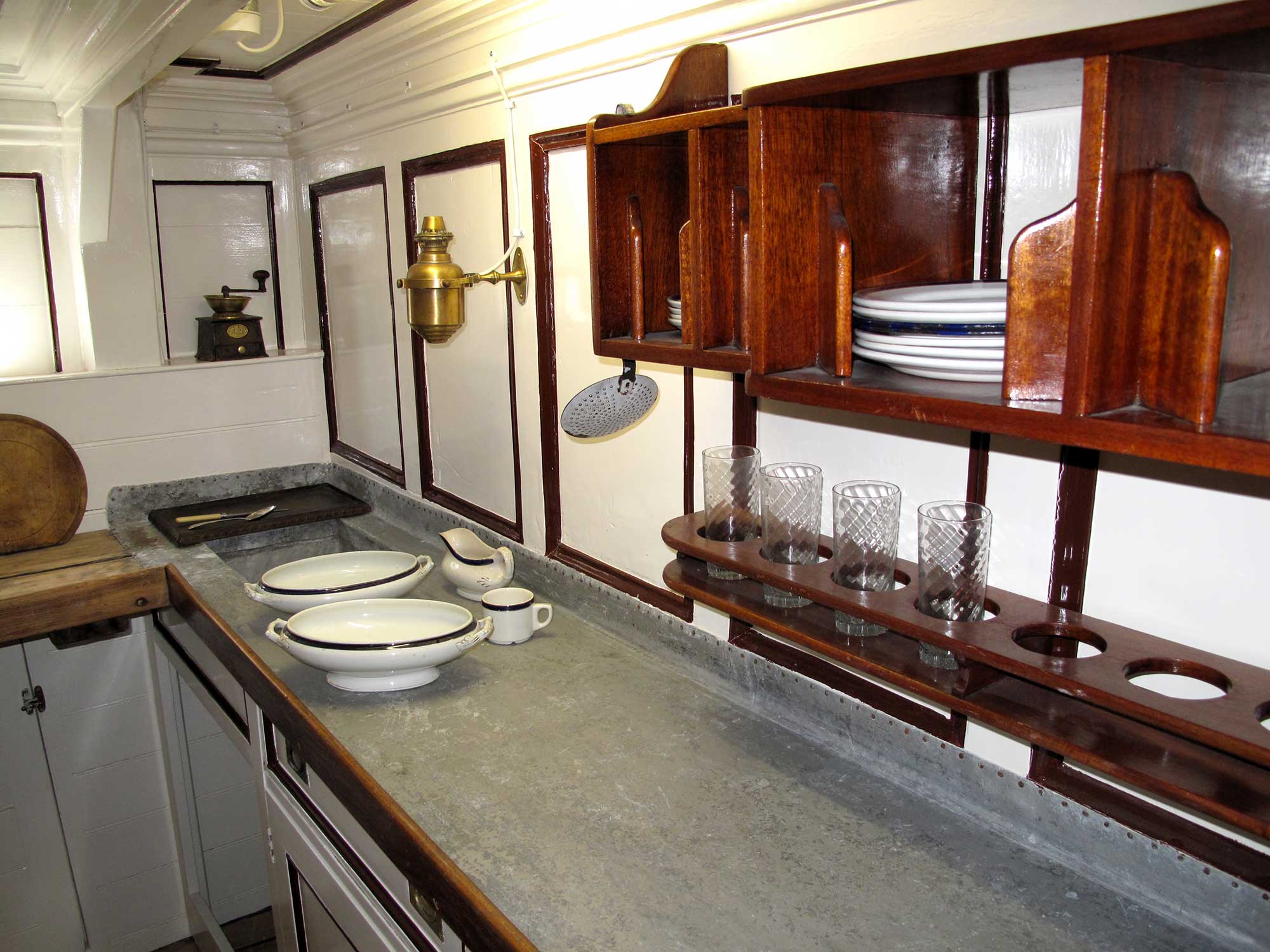 In addition, you will also want to put an upward lip on the edge of your countertops. This will prevent items from rolling or sliding off and can help contain spills should they occur.
Custom Size Material
Another concern for boat construction is sizing. It is likely the space you have to work with will not be big or standard. You will most likely need to cut material to size. However, if you would like to skip this step, you can order custom-sized cabinetry from us at CabinetNow. We can accommodate most sizes and can produce them to the sixteenth of an inch. We also carry several high-quality wood species that when properly sealed hold up against moisture.
Two Other Options To Consider
Marine-grade products are not your only option for your boat's cabinets. There are other options available that can be seaworthy. Here are two other options that hopefully will give you some ideas for your boat's cabinets.
Solid Wood For Boat Cabinets
While at first glance you may think that solid wood would not be a good choice for boats, but this is only partly true. While not all wood types are ideal for marine construction, denser woods with fine grain patterns, like pecan and mahogany, are often used for boat cabinetry. These woods are strong enough to stand up to boat use, and when sealed properly will hold up against the moisture. Additional, woods like cherry, maple, and walnut can be used.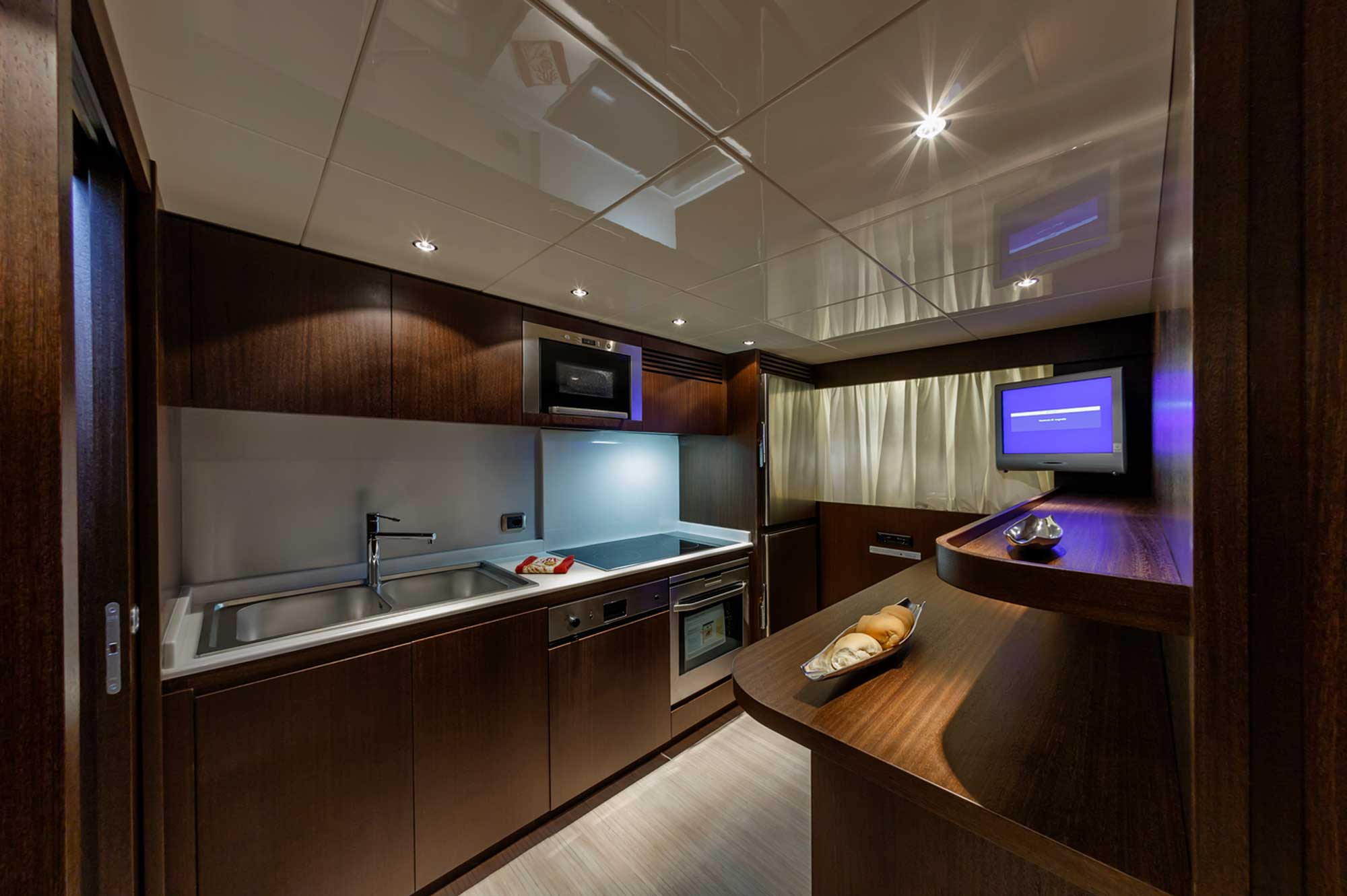 Teak is widely considered the ideal, or gold standard, material for boat construction. This is because it is a strong material that is also highly resistant to the effects of moisture. However, teak can be on the heavier, and more expensive, side.
Honeycomb
Another material that can be used is honeycomb products. Honeycomb refers to hollow-core sheets that can be aluminum, carbon-fiber, or plastics. Rather than stacking piles, this material utilizes a honeycomb pattern to keep the weight down without sacrificing all of the strength.
One of the best benefits of honeycomb products is that they are lightweight. The weight from solid wood and sheets of plywood can quickly add up, and this can cause significant issues for your boat. As you work and plan, be sure to keep track of how much weight you are adding and if the weight is evenly distributed.
Paints and Top Coats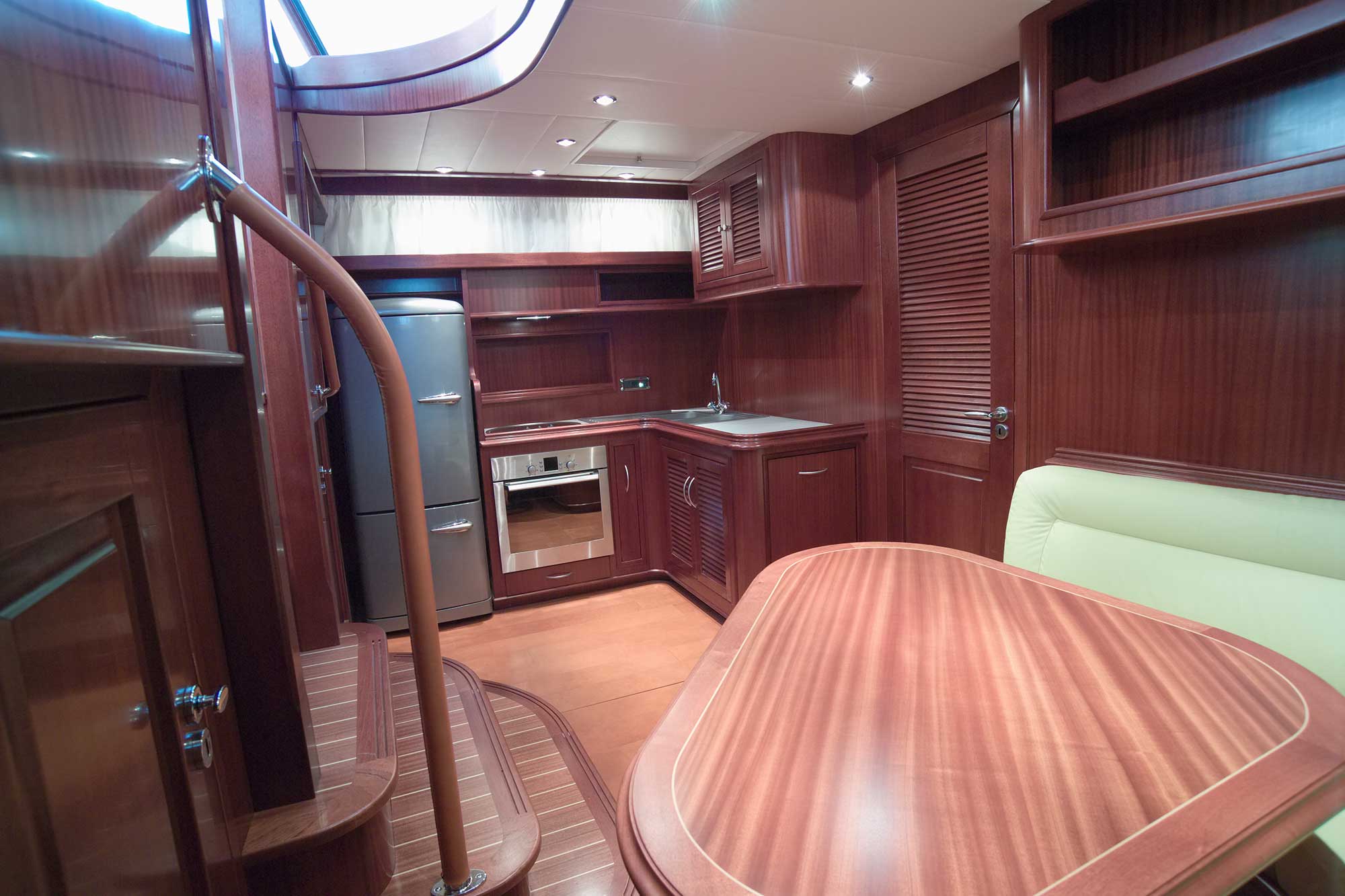 Once you have your materials, they will have to be properly finished to ensure you don't run into any issues down the road. For solid wood and plywood, this could mean warping, cracking, or mildew. Marine paints are not only water-resistant but are also easy to clean. An important note for these paints is that they are typically oil-based, and so they will have longer drying times. For any products, be sure to check to see if they are going to be resistant enough to the high levels of moisture.
Top Coats
The final top coat is an important step that you don't want to skip. This will provide a protective seal around your surface, making it even more difficult for moisture to set in. These can be purchased in a variety of sheens, so it won't be difficult to find the right one for your project.
Final Thoughts on Boat Cabinets
There are a lot of considerations that go into crafting boat cabinets, and hopefully, our quick introduction gave you a leg up on starting. As you work and plan, be sure you are also complying with safety codes and standards. The American Boat and Yacht Council have many resources available, including their standards for boat construction.
If you have any questions, or you are ready to order, feel free to give us a call at 1-855-669-5222 or an email to info@cabinetnow.com. Our experts would love to help you with your project whether on water or land.