With few exceptions, the kitchen tends to be the center of the home. It is also often said by real estate agents that the kitchen sells the house. When sitting down to make your kitchen design, how do you know what is the best approach?
Classic or Modern Kitchen Design?
One question that often comes up when planning your kitchen design is whether to choose classic or modern themes. For kitchens, trends relate more to look than to function, with color and style creating the look and space. This also includes appliances, kitchen gadgets, and storage solutions, as well as ventilation systems and kitchen waste systems. You should also consider your cabinets and utility items that you want out of sight. As you work on your kitchen design, make sure to note spaces or appliances you find yourself using often.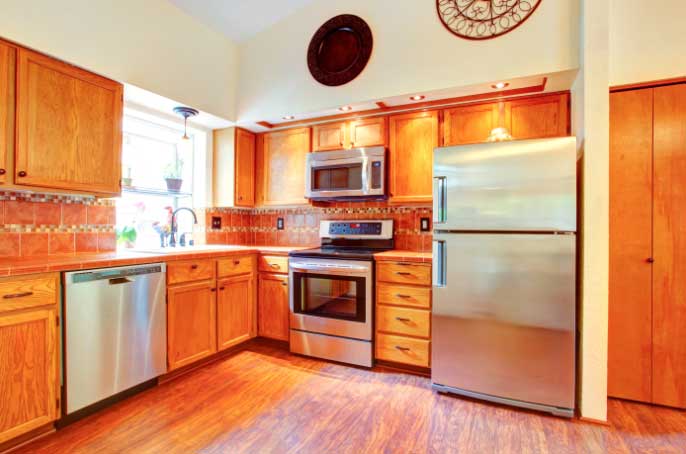 For the most part, kitchen design companies, interior designers, and kitchen appliance manufacturers create mainstream trends. Paint companies also play a role in the direction of trends through color. This means it is a good idea to start by looking at what is currently available and in style.
This means that you will be a bit restricted in terms of what companies are currently producing. However, this does not mean that you will not have many options though. There are countless options available when looking at hardware, cabinet styles, and colors. For those looking for a more modern design, remember that you can think eclectically. Mixing and matching styles and trends can be a great way to make your space both stylish and unique.
If you are interested in a classical, or more traditional, approach, then you should be focusing on unity for your theme. Some examples of classic kitchen designs are farmhouse, cottage, and industrial-style. These classic designs highlight the unity, function, and beautiful embellishments of the space.
Ultimately, there is no doubt that you want your kitchens to be functional. Once functionality has been established, we can decide on finishes and style.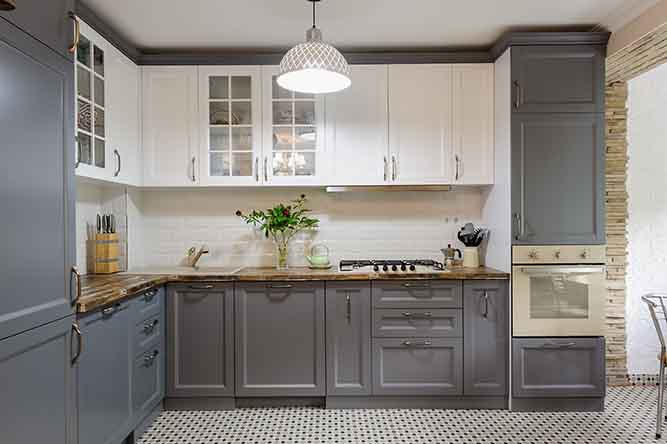 The functionality of the kitchen plan as we know it today was established in the 1950s by researchers from Cornell University. Through focusing on ergonomics in the kitchen, researchers established two important concepts, both of which have been retained to this day: the work center and the work triangle.
Final Thoughts on Classic vs. Modern Design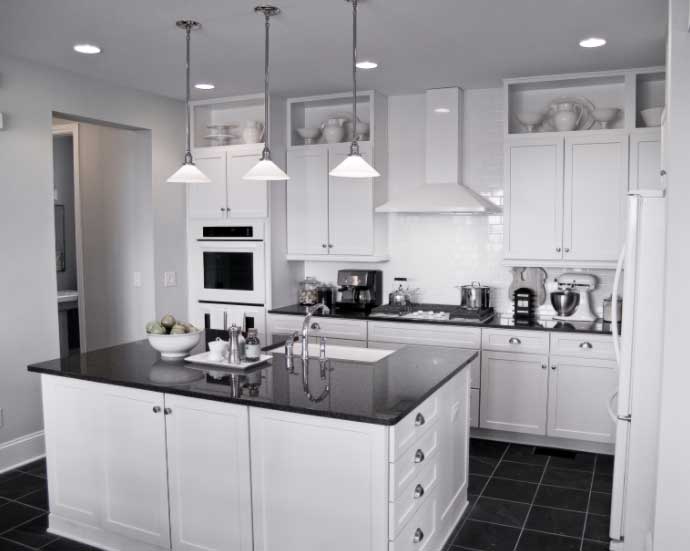 Whether you choose a classic or modern approach, thorough planning is the most important step. With such a wide variety of options available, it will not be a difficult task to find the perfect pieces for your kitchen design. One way to begin to narrow down your searches is to make a list of "must have's" for your kitchen. If you still aren't sure where to start, or if you already have some ideas, feel free to give us a call at 1-855-669-5222 or an email at info@cabinetnow.com, and we will do our best to make your vision a reality.