When remodeling a kitchen, it can sometimes be difficult or even impossible to visualize a new design. After all, how can you picture something that doesn't even exist yet? Luckily for you and me, there are a variety of free and paid kitchen design software solutions to get your kitchen plan finalized for your next renovation or remodeling project.
Many of the kitchen design programs you can find online are also used by interior designers and cabinetry professionals. However, some of these can cost over $1,000. If you are just getting started designing, then you may be hesitant or unable to pay the higher cost of these programs. At the same time, many people have a negative perception of free programs being low-quality or scammy.
And so, at CabinetNow we took the time to find the 10 best free kitchen design programs online so that you can quickly get started making the kitchen of your dreams! Here is our quick list for those eager to get started, or you can read on for reviews, pros, and cons for each.
---
1. Room Sketcher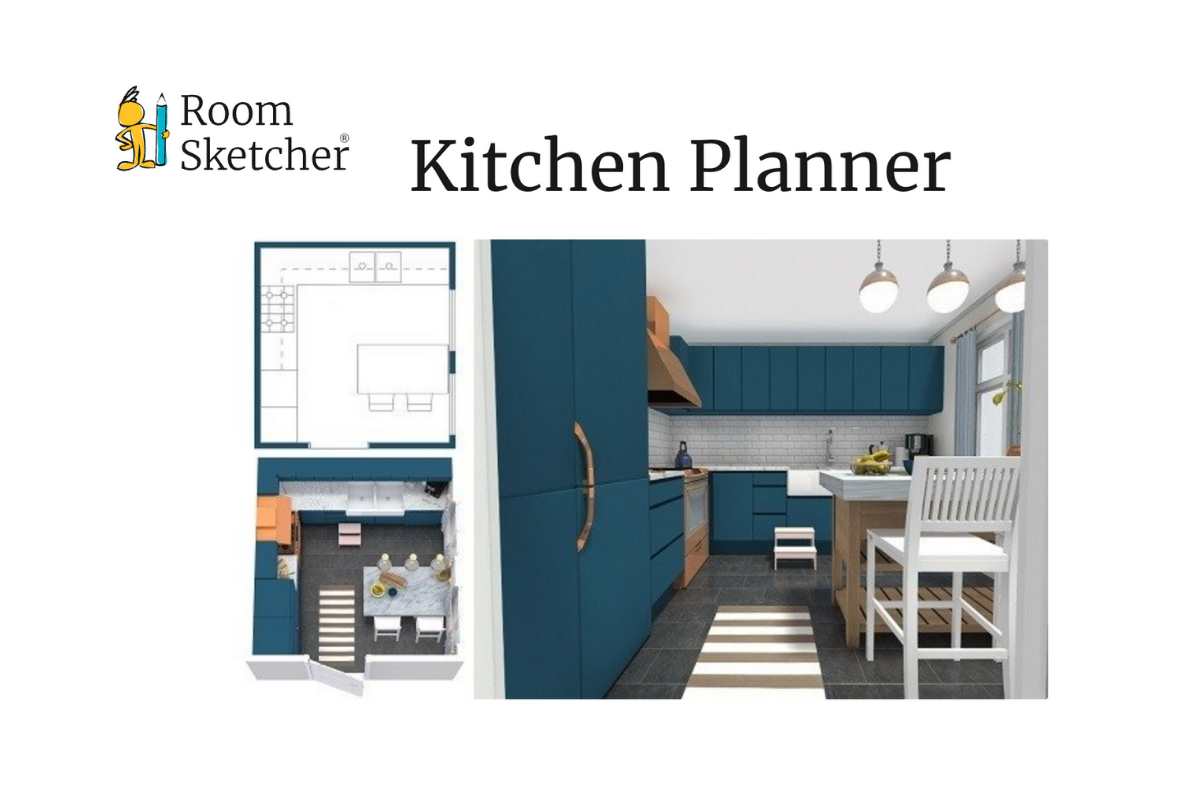 Room Sketcher is a free online app that allows you to quickly and easily create your own kitchen designs. This program was designed to be super homeowner friendly and doesn't require design experience.
To get started, you will need to make an account and download the Room Sketcher app to either your computer or tablet. The app is free to use, but you can unlock additional features by upgrading your account at any time.
Once you have the app up and running, you can start designing your kitchen. You can test out different floor plans to find the perfect fit for your home. Next, you can add in all the furnishing you want for the space. This way, you can test out different countertops, backsplashes, wall colors, and more. Once you have this step complete, Room Sketcher has a feature to let you explore your design in 3D.
In addition to the 3D "walk" through, you can also use Room Sketcher to create 2D designs so that you can quickly see if everything will fit.
Pros
Cons

Free version.
Low Learning Curve
Allows for Designing the Whole House.
Good variety of furniture.

Some Features Behind Paywall.
Only Available on Desktop and Tablet.
App-Only
Requires credits for some features.
---
2. SketchUp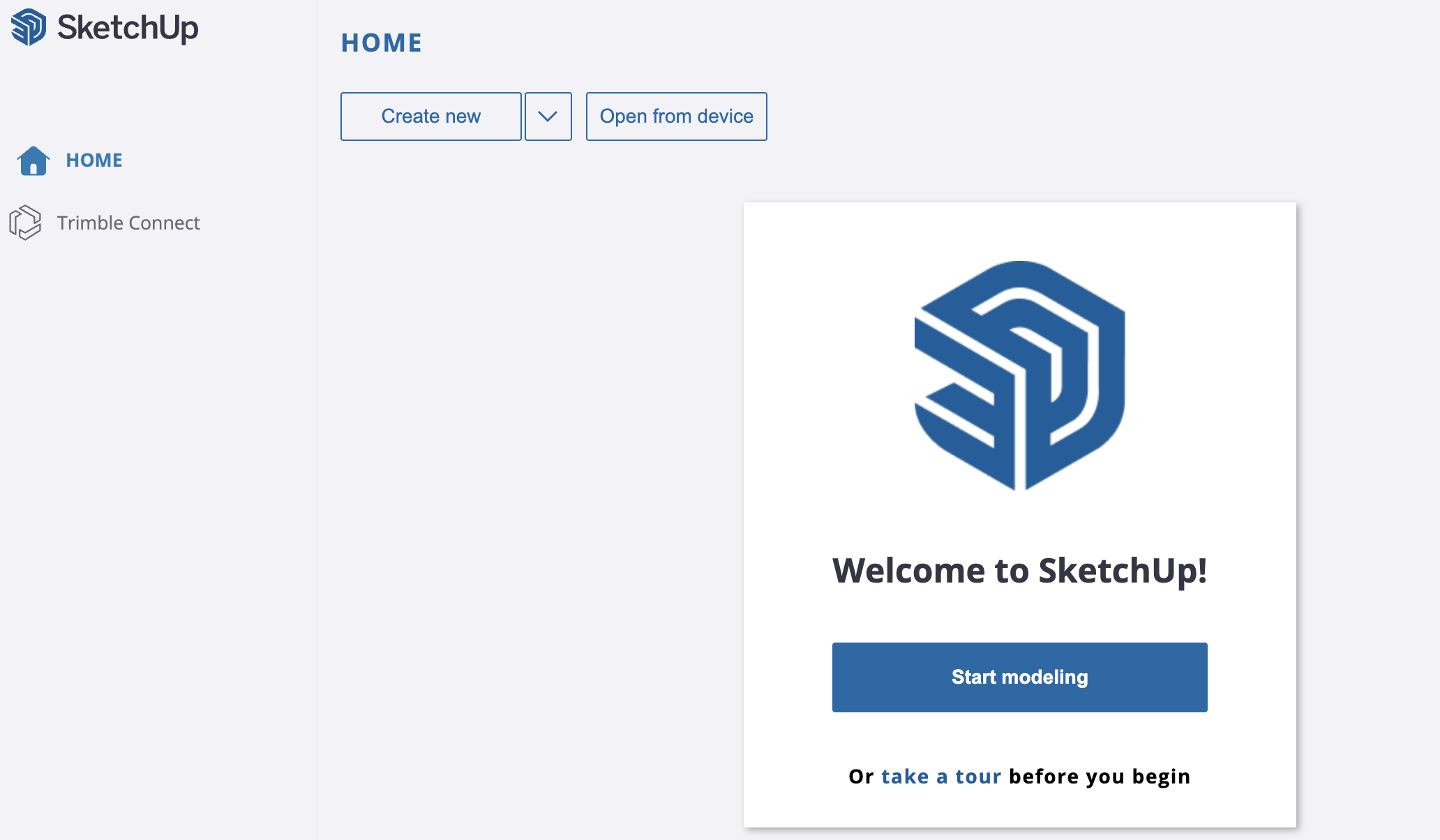 SketchUp offers free online software that you can use to design from your web browser. This means that you don't have to download an app, and you can work from wherever you have an internet connection. In addition to being usable in your browser, SketchUp also offers cloud storage so your designs can be available on the go.
To get started, you will need to sign up for an account with SketchUp, but they only require an email address for this. Once you have your account ready, you get started designing right in your browser. You can upload a model or sketch to work on, or you can start a new design from templates or from scratch. You can design in imperial or metric, so planning out a variety of designs won't be too difficult. In addition, SketchUp also has a 3D Warehouse that provides you countless objects to add to your design from backsplashes and cabinets to couches and outdoor features.
Pros

Cons

No App to Download
Large Inventory of 3D Objects
Supports Several File Types
Could Storage
Mobile Viewing App

Can Be a Bit Difficult to Get Started
Free Version has Limited Templates
Email and Phone Support not Available for Free Version
---
3. IKEA Kitchen Planner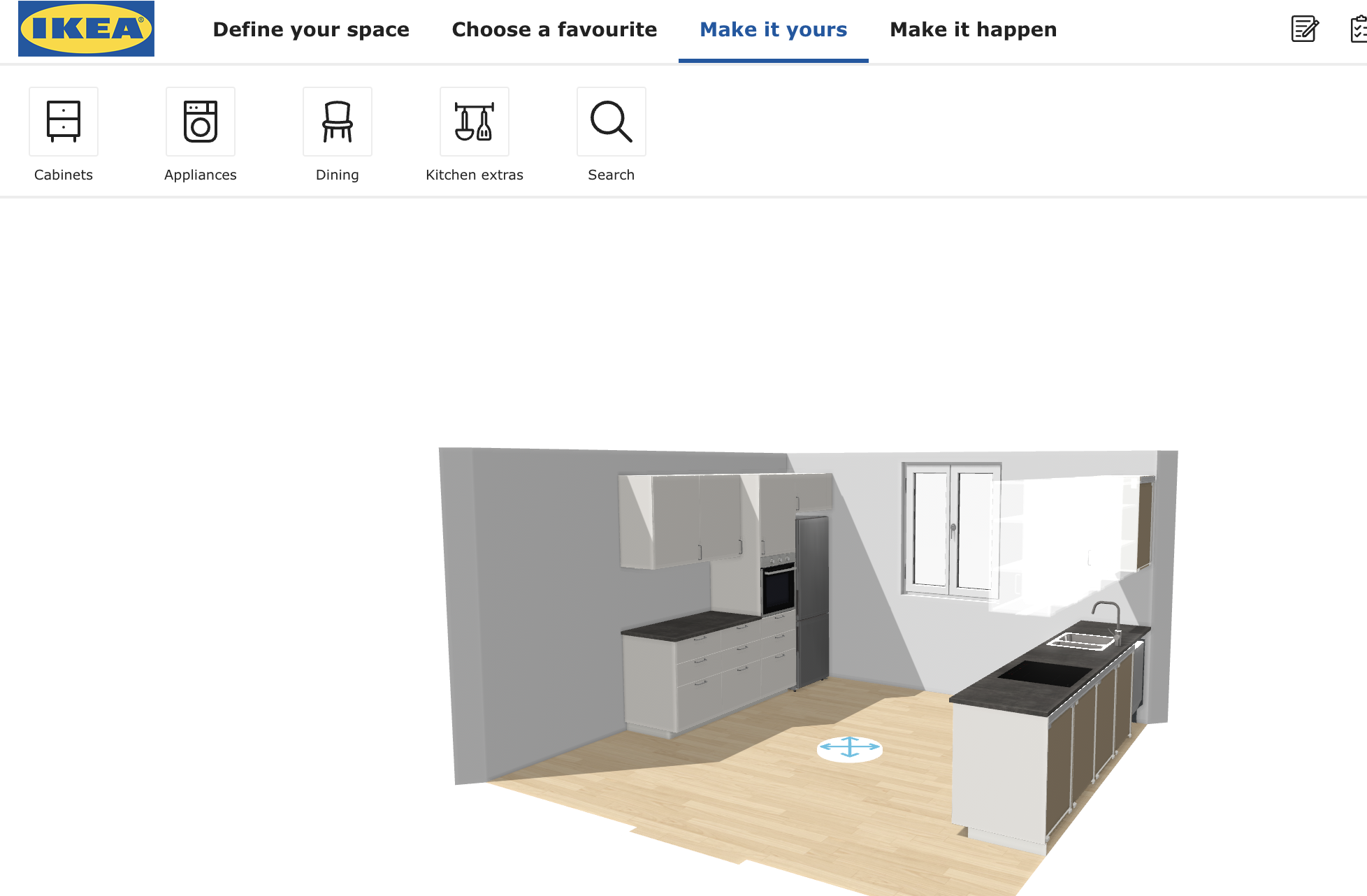 IKEA has become a staple in the world of furniture and interior design. This is largely due to their innovative approach to DIY assembly. And so, it should be no surprise that they have created an easy-to-use online program to help you design your next kitchen. If you make an account with IKEA, which is free, you can also save your designs to continue working on them later.
Getting started is quick and easy since you can use this design tool right in your browser. You start by selecting the configuration for your oven, hood, and refrigerator, and then choosing a layout for your kitchen. Next, you will add in your structural features such as doors, windows, water supply, columns, and choose the color and material for the walls and flooring.
The IKEA Kitchen Planner takes all this information and gives you suggestion templates that help you get started designing with their products. Once you pick your template, you can personalize the cabinets, appliances, and kitchen decore. The best part is that IKEA will show you an estimated price as well as sizes so you will be ready to get going once you are finished designing.
Pros

Cons

No App to Download
Provides Project Quotes
Shows Measurements
Makes Ordering Easy

Limited 3D objects
Only for Kitchens
Limited Design Capabilities
---
4. Planner 5D
Planner 5D is a great online tool that you can use to create 2D and 3D designs for your home. This tool is not limited to any one room or even to the inside of the home. This program is free to use and only requires email signup. One feature I really enjoyed with this design tool is that it automatically saves as you go. This is a great way to prevent losing hours or even days of work if your device dies or loses connection before you can save.
Once you have your account set up, you can get started designing from templates or from scratch. Planner 5D also lets you save your projects so they will always be available. The templates range from single kitchens or bathrooms to lofts and full houses.
In addition to the great design program, Planner 5D also has what they call "design battles". In the "battles," designers are given a template, a set of items, and a theme. These are weekly design contests are open to all users, and the winners receive prizes in the form of additional features for the program. One of the coolest parts of these "battles" is that the winners are decided by the users. Everyone is able to vote for their favorites and comment on other designers' creations.
Pros

Cons

No App to Download
Can Design Interior and Exterior
Engaged Community of Designers
Opportunities to Win Additional Features

Can Be Difficult to Get Started
Some Features Behind Paywall
Can be Overwhelming
---
5. Renuit Kitchen Restyling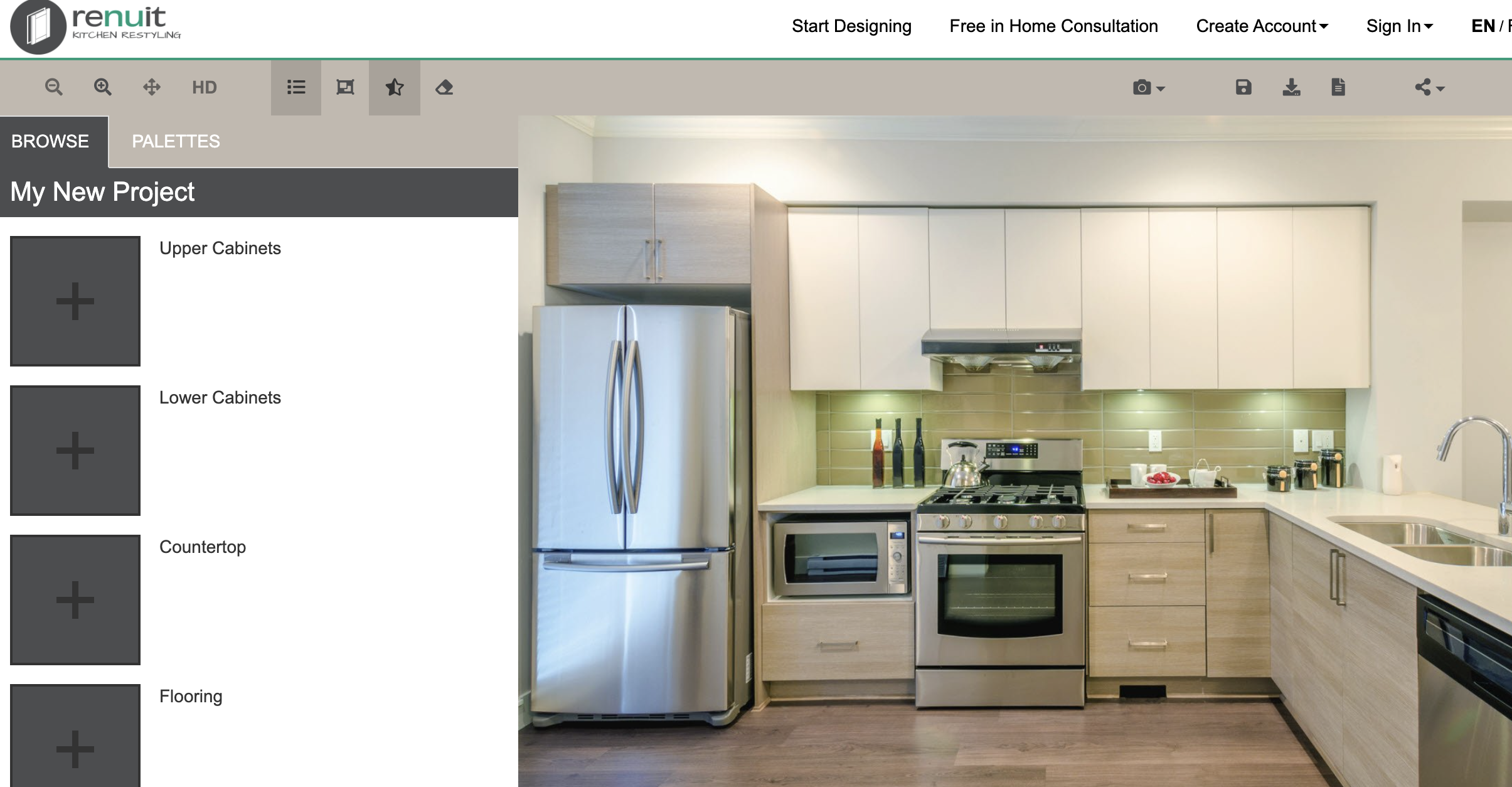 Renuit Kitchen Restyling's online kitchen design tool is an easy-to-use program that doesn't require you to download an app. This tool is particularly useful for those interested in smaller-scale remodeling projects like cabinet refacing. To get started, all you need to do is click "Start Designing" and select a template.
Renuit offers three basic templates that represent traditional, transitional, and modern designs. Once you have selected the template that most resembles your kitchen, you can get started designing. You are able to change the flooring, cabinets, countertops, and backsplash using this tool, plus they offer several color palette options so you can get a good idea of how your design might look in your kitchen.
Pros

Cons

Extremely User-Friendly
No App to Download
Can Save and Share Designs

No Custom layouts
Limited Options for Materials
Unable to Change Camera Angle
---
6. Home Hardware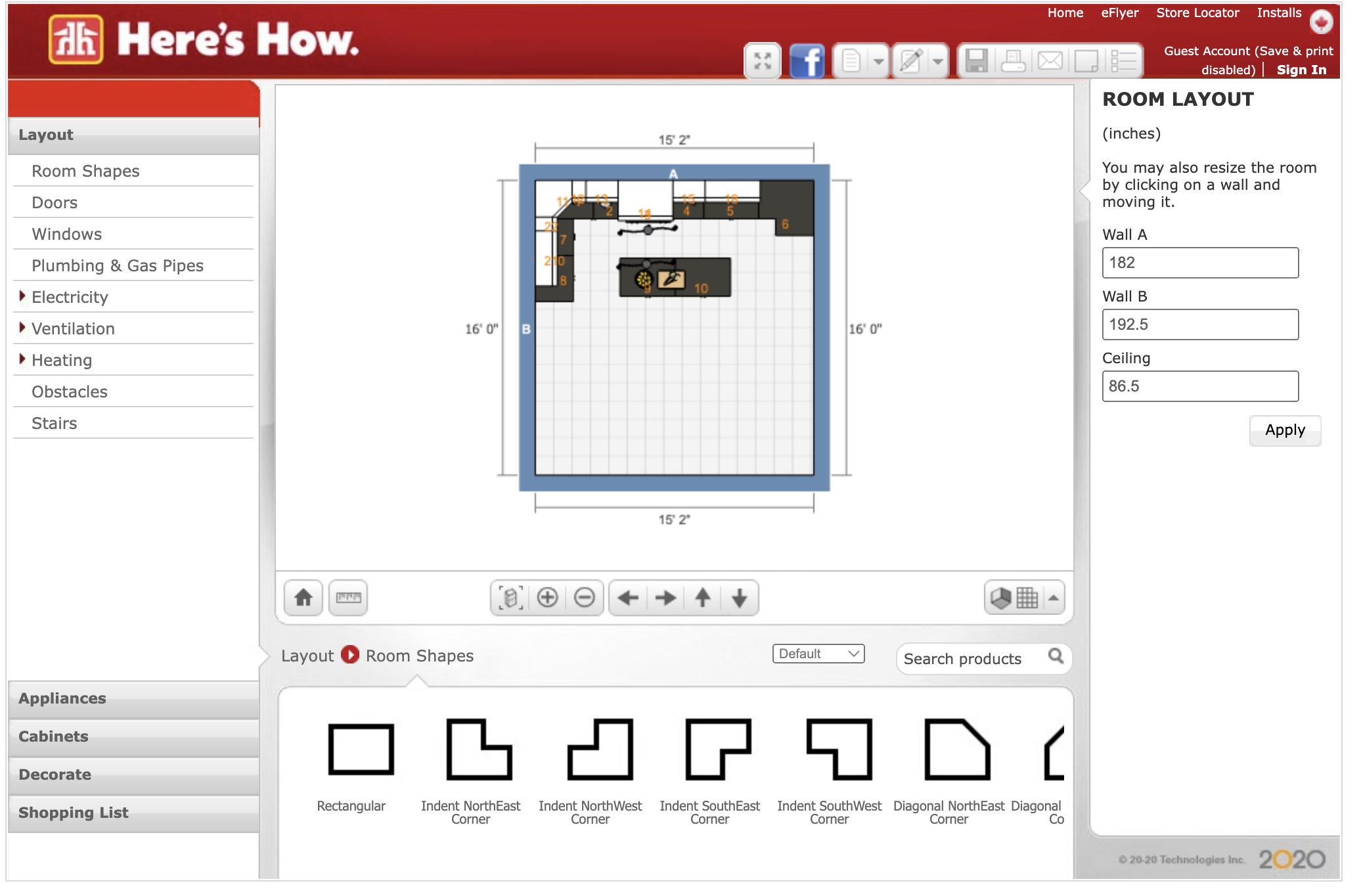 Home Hardware offers a simple, easy-to-use tool for your to design your new kitchen. This allows you to start completely from scratch, or if you need help getting started, they offer templates to design from. When starting from scratch, you are able to choose a floor plan, add appliances, add structural features, and more. Plus, you can enter the exact measurements of your walls, so that your design can be as accurate and useful as possible.
Home Hardware's kitchen design tool offers a lot to users. You can view your designs from a top-down or front view in both 2D and 3D. Plus, if you signup for an account, this tool can provide you with an item list based on your design.
Pros

Cons

Good User Interface
No App to Download
Can Generate Item List

Limited to Kitchens
Limited Item Selection
---
7. Online Backsplash Designer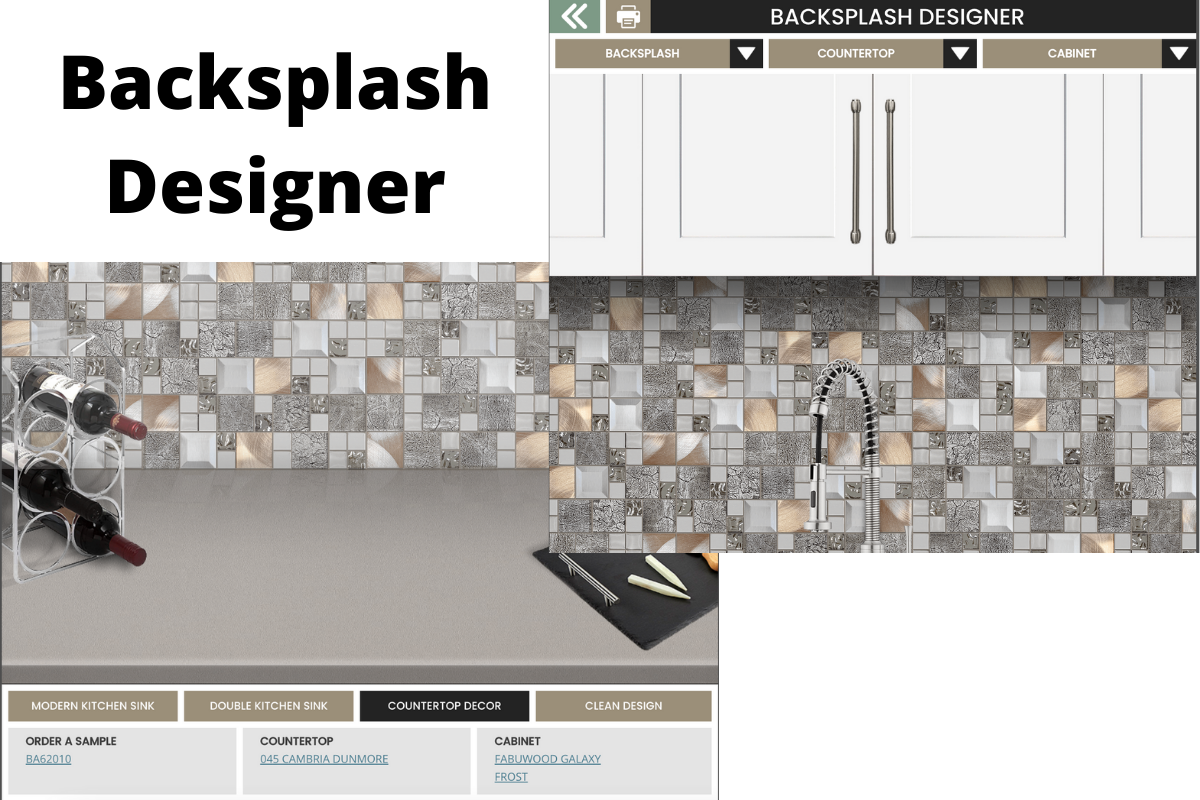 Sometimes even making a small change in your kitchen design can present you with difficulty. The design tool at Online Backsplash Designer allows you to quickly test out a variety of cabinet, countertop, and backsplash combinations. It also lets you change from a single to a double sink, or you can design using a clean countertop.
The best part about this design too is how quickly you can test out your designs. They offer a wide variety of cabinets, backsplashes, and countertops to try out. There are so many creative combinations out there that you may end up using this program for fun.
Pros

Cons

Fast and Easy to Use
No App to Download
Lots of Variety

Very limited in Scope
Cannot Design Whole Kitchens
---
8. Caesarstone's Virtual Kitchen Designer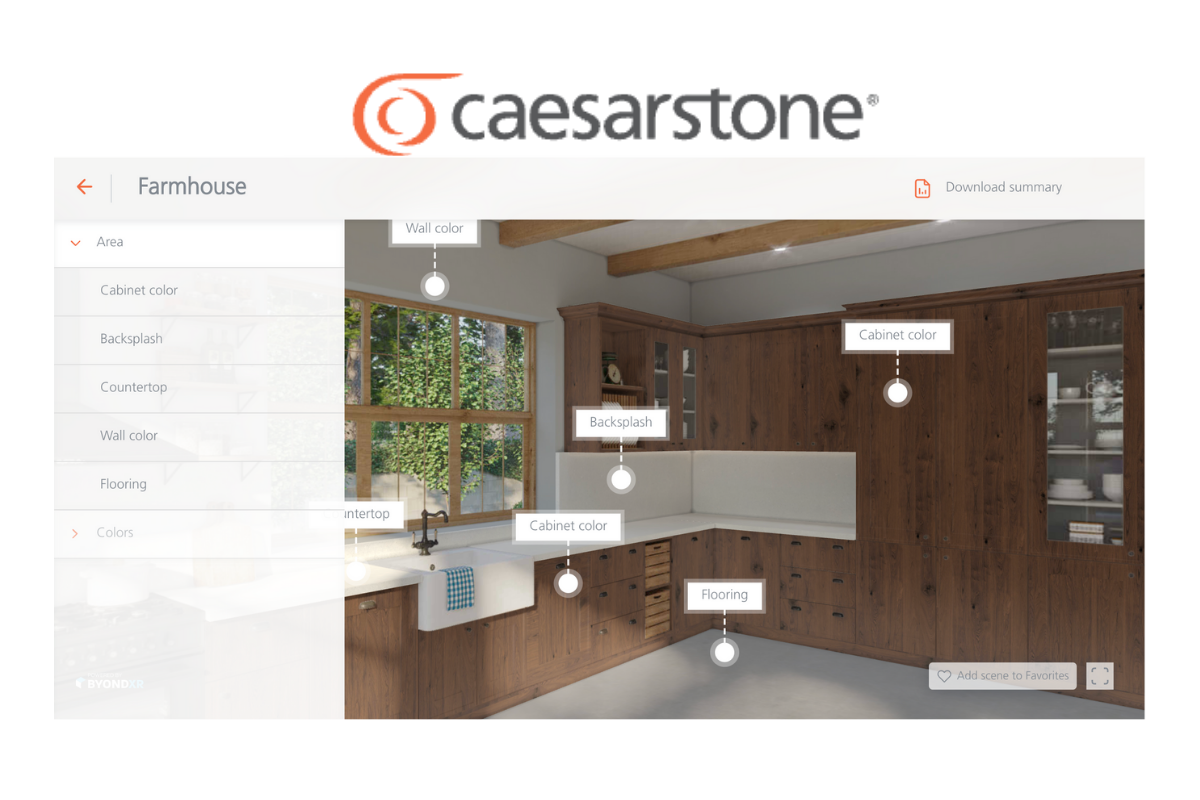 Caesarstone offers an in-browser virtual kitchen designer tool that you can use free of charge. To get started with this tool, it is recommended that you work on a desktop, as you may have difficulties with smaller screen sizes. Your first step is to choose a style for your new kitchen. The styles they include are traditional, farmhouse, transitional, and modern. As you are choosing your style, you are prompted to select one of the 5 available layouts.
Once you have your layout and style selected, it is time to get to work. This online tool allows you to easily change the color of the cabinet doors, backsplash, walls, countertop and flooring. However, one drawback to this program is that it does not allow you to change the layout or style of cabinetry from the template.
Pros

Cons

No App to Download
User-friendly
Easy to Get Started

Not Suited for Small Screens
Cannot Change Cabinet Style
---
9. Roomstyler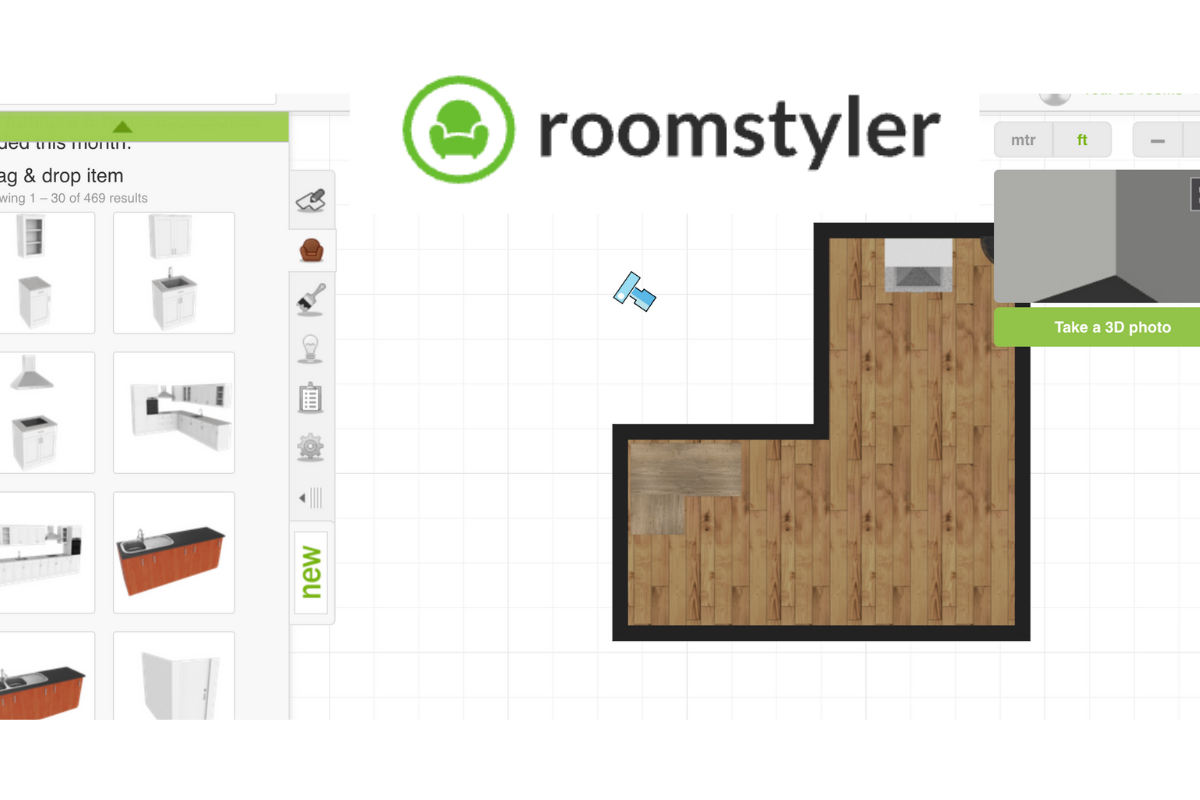 Roomstyler offers a robust online design platform. While it does require email signup, there are a lot of great features that make it desirable. For example, in addition to the interior design tool, Roomstyler also offers a mood board creation tool, a blog, and an engaged community of designers to get inspiration from. Plus, they also hold community contests where you can submit designs and vote for your favorites.
Once you have your account created you can begin designing single rooms or a whole house floor plan. What is cool about the Roomstyler tools is that they have a wide variety of furniture, art, and other unique decorative items that help you take your designs to the next level.
Pros

Cons

No App to Download
Mood Board Feature
Engaged Community
Design Contests
Informative Blog

Overwhelming at First
Takes a While to Learn
---
10. Home Stratosphere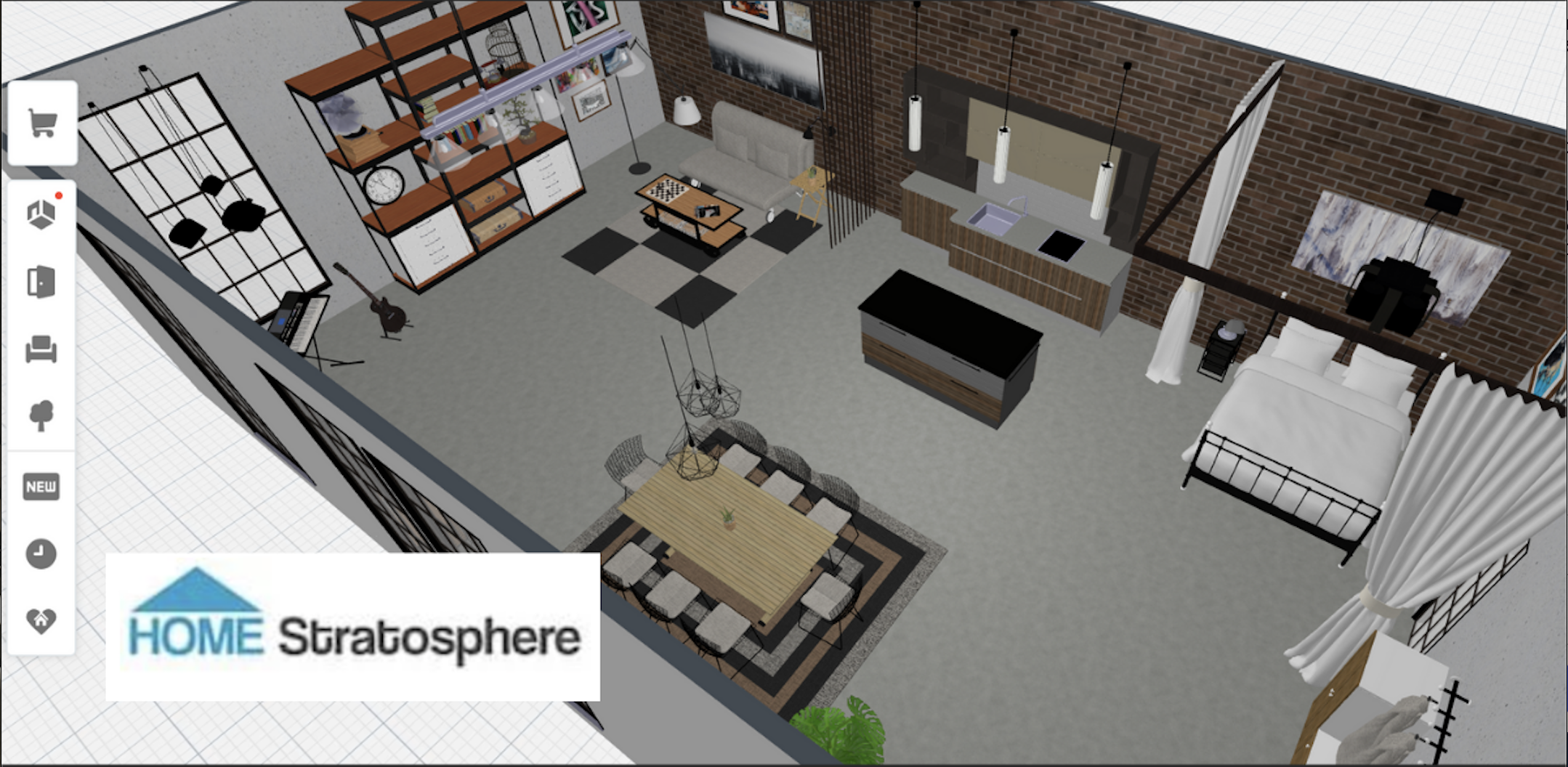 Home Stratosphere is a fully online home designing tool. This program allows for both 2D and 3D designs for every room inside your home and all the features you want outside of it. Home Stratosphere is also a cloud-based program, so that means you don't have to worry about downloading any apps.
What is really fun about this design tool is that how you begin your project is totally up to you. You can start either by designing your exterior or your interior. Home Stratosphere allows you to create spaces of any size for a variety of purposes. Whether it is a luxurious new kitchen or that man cave you have always wanted, this design tool can get the job done.
To access the Home Stratosphere design tool, you will have to register for an account using your email address. Then, you can upload an existing design to work, start a new one from scratch, or create using their provided templates. Once you have selected your method, you can begin designing your dream kitchen or home one room at a time, or you can start with creating that built-in pool you have always wanted.
Pros

Cons

No App to Download
Lots of Creative Freedom
Large Variety of Object to Use
User-Friendly

Lots of Features to Learn
No Mobile or Tablet Support
Some Features Behind Paywall
---
Wrapping Up
And there you have it, our top 10 free design programs. Some of these programs do have paid versions, but all of these have some free features or versions. If you have never used interior or kitchen design software, you may want to experiment with a few different ones from our list. This will help you find features you like and the right program for your needs and project.
If you are ready to start ordering or if you need assistance, please feel free to call us at 1-855-669-5222 or send us an email at info@cabinetnow.com. Our team of cabinet experts is here to help with everything from measuring to ordering.