3 Steps for Adding a Built-In Media Cabinet to a Home
If you're a contractor who provides custom kitchen cabinet installation, you may want to talk to your clients about adding a built-in media cabinet in their homes. Here's what you need to know about designing a custom media cabinet set.
---
Why You Should Consider Sourcing Built-In Media Cabinets
Creating a built-in media cabinet from scratch can be a complex task if there are any design concerns in the space. For example, you may need to fit a cabinet into a small space with little room to place a traditional media center. If this is the case, choosing the right materials as well as the right design will greatly benefit your project. Sourcing your cabinets from a reputable supplier can expedite the project.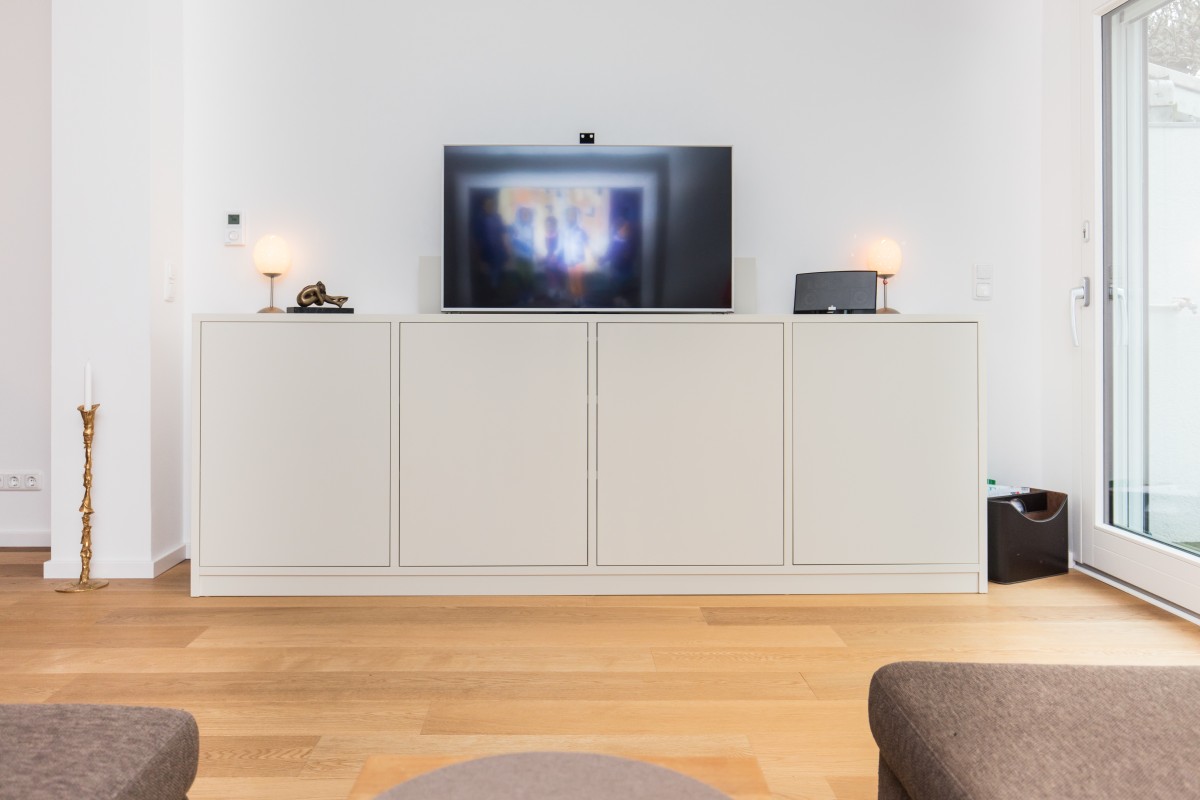 Luckily, at CabinetNow, we are able to produce all your cabinet boxes and their components to the 1/16 of an inch. This means that even the most irregular space can have the a perfectly sized media center.
---
3 Steps to Designing Your Ideal Built-In Media Cabinet
You may have considered the look and feel of the new media cabinet, but you'll have to keep the logistics of the space in mind as you build your piece as well. Consider these steps as you design your cabinet.
1. Measure the Space and Create a Plan
When designing a custom project, the most important area of concern is the space you're filling. Make sure to take into account the dimensions of the area as well as the walking space around the unit before you and your client decide upon a final design. You should also consider how the material you choose will fit into your desire aesthetic. Whether you want a natural look with clear coat, something painted and modern, or looking for glass doors to display your media collection, you will need to have all your measurements exact to achieve the best results.
2. Choose the Right Products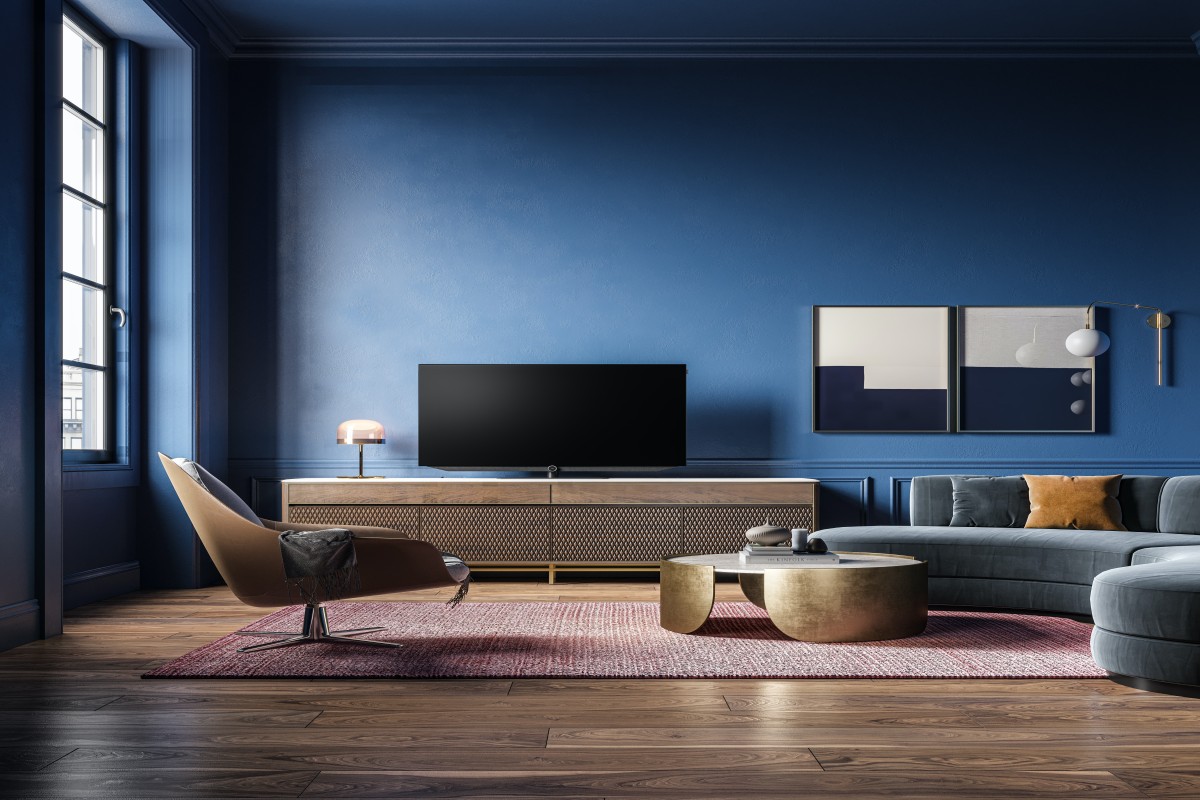 Are you designing a taller cabinet that encloses a TV? Should you choose real-wood drawers, cabinet boxes, and glass doors to create an elegant, sophisticated look, or are you going for a more minimalistic style? You may opt for a built-in cabinet with open shelving to maximize the airiness of the space, or you might want to capitalize on the extra room for storage by enclosing the cabinet boxes with doors. Choose from extra-tall cabinet boxes or smaller ones to create a unique, functional space.
At CabinetNow, we carry a wide array of products to help you complete several different types of designs. You can design a media cabinet from scratch, or you may choose to redesign an existing piece of furniture by replacing doors or adding drawers to its exterior.
3. Place Your Order for Media Cabinet Parts
Make a list and order your cabinet boxes, doors, drawers, glass panels, and accessories such as floating shelves. If you're working with IKEA products, check out our cabinet doors for IKEA cabinets that can help you complete a design with a custom look, or be used to update an older cabinet box with new doors. There are many ways to go about designing this type of piece! If you need help securing the right pieces or locating the right product, feel free to contact us.
---
Get in Touch for More Information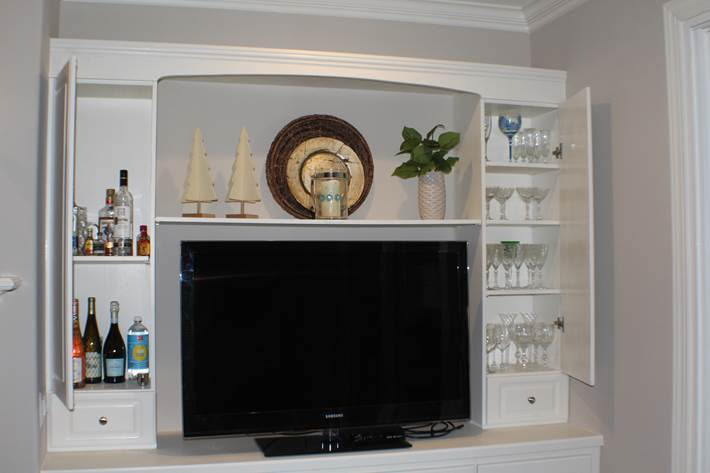 Are you ready to begin designing your custom media cabinet? Get in touch to learn more about our cabinet doors, boxes, drawer fronts, and more! We look forward to working with you to ensure that your built-in media cabinet project is functional, attractive, and durable.
If you are ready to get going on your home improvement project or if you need assistance getting started, please feel free to call us at 1-855-669-5222 or an email to info@cabinetnow.com. Our well-trained sales staff can help you with everything from measuring to ordering.