Measuring your kitchen for new cabinets may seem like the kind of task that requires professional help, but this is not the case. Any motivated homeowner with some time is fully capable of taking on this project. However, just because it can be a relatively simple DIY project, this does not mean that you shouldn't take your time.
To get started, you will need some graph paper, a tape measure, and something to write with. Alternatively, there are a wide variety of free and paid tools you can find online that can help speed up the process. Once you have your materials, check out the video below before starting:
---
Draw Your Kitchen
The first step involves creating a line art diagram of your kitchen.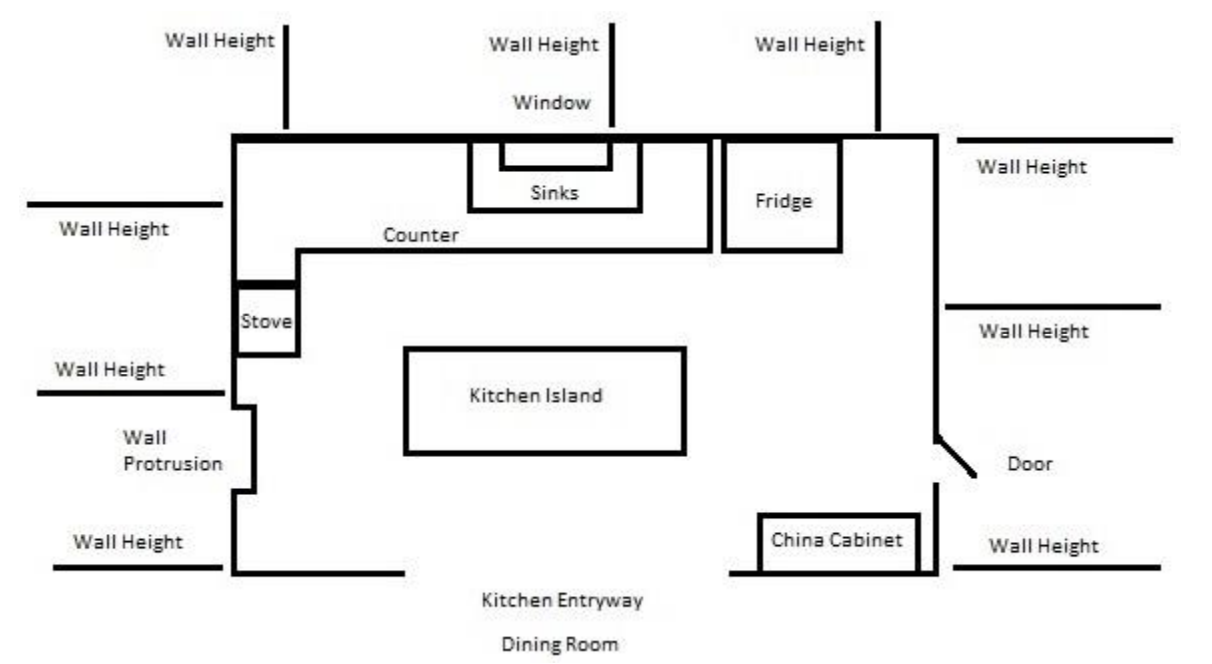 Draw the general outline of your kitchen and include any protrusions or angles that branch out.
Mark any walls and structural obstacles in the drawing.
Mark and label open spaces like windows and doors.
Measure the floor to ceiling in several clear sections. Mark measurements on your drawing.
Measure wall widths corner to corner. Mark measurements on your drawing.
Check all wall corners for squareness. - Measure 3 ft. out from the corner of one wall and mark it on the wall. Measure 4 ft. out from the corner of the adjacent wall and mark that wall too. Measure between the two wall marks. If it measures 5 feet, then it is considered square. Shims can be used for the new cabinets if any unevenness exists.
Measure and mark any plumbing and electrical wall areas on your drawing, including wall vents, drain pipes in walls, light switches, ceiling fans, ceiling lights, outlets, phone jacks, etc. Measure their width and height, and then measure their location on the wall (width on both sides, height on both sides).
Measure and mark any freestanding appliances or other items like a kitchen island, stove, etc. on your drawing.
Once you have drawn up your kitchen fixtures and measurements, you will be able to determine cabinet sizes more appropriately. Completing these steps before you get started working with a designer or cabinet shop will help you speed up the process of getting products ordered.
---
Notes on Measuring Your Kitchen for New Wall Cabinets and Base Cabinets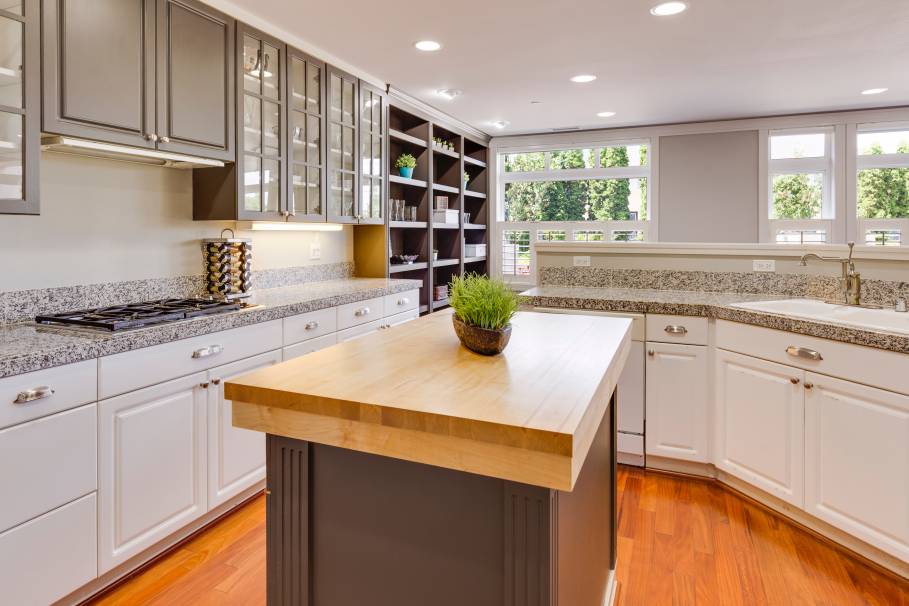 Due to the complexity of measuring kitchen cabinets, you may find that you need several kitchen drawings to avoid a jumbled-up mess and confusion. This can be especially helpful if you are planning to change the layout of your kitchen during the remodel. You'll have a sketched overlook drawing of your kitchen with wall details, fixtures, appliances, doors, windows, etc. You may need a vertical drawing for height information on the cabinet wall that includes wall obstacles and their precise measurements.
You may need another drawing to include cabinet sizes and their placement based on the other drawing details. Aside from diagrams, windows should be measured from outer edge to outer edge. Items like electrical outlets or lighting can be moved by an electrician if necessary to make space for the new wall cabinets, tall cabinets that sit on the floor, and any base cabinets.
---
Choosing Kitchen Cabinet Sizes
Once you have your kitchen layout diagrams/drawings, you can decide on the depth you want for your cabinets. The depth of the counter should be considered when planning those dimensions. Look at your wall widths and decide on how many cabinet doors you will want so you can determine cabinet widths accurately. You may find that you need double-door cabinets with single-door cabinets on the ends, but that is not always the case. It just depends on your wall lengths and your cabinet needs. Corner wall cabinets may be something you want as well, in which case they would wrap around the corner(s) at a right angle with two doors or wrap diagonally with one or two doors.
Overall, you will be able to utilize the wall widths to determine wall cabinet dimensions. Base cabinets will be determined in accordance with electrical outlets, counter measurements for those that will go underneath it, kitchen island dimensions for those underneath that, and counter height for those that will sit next to the counter.
---
Finishing Up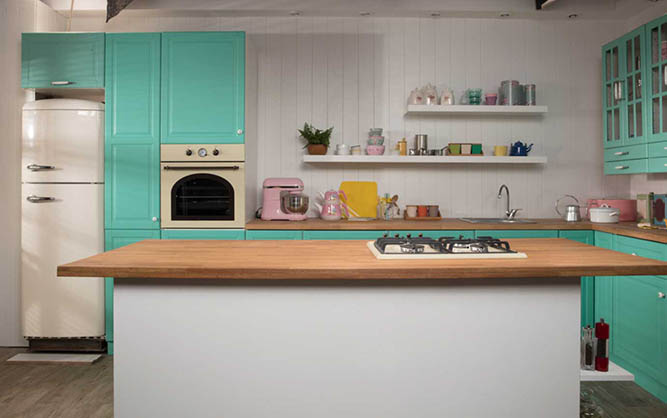 If you take your time, you should end up with a handful of sketches that will help you plan out your kitchen remodel. Having a solid plan at the beginning of a project is one of the best ways to ensure you start on the best foot. Once you have your measurements and diagrams recorded, you can start designing your new kitchen aesthetic.
If you are struggling with getting started, or you have a list and are ready to talk style and material, feel free to give us a call at 1-855-669-5222 or an email to info@cabinetnow.com. Our well-trained sales staff can help you with everything from measuring to ordering.