Customer Success Highlight: Marcus
Since the start of the pandemic back in 2020, many of us have gotten the opportunity to work from home. While working from home has many great benefits, one drawback is you begin to notice what you don't like or what isn't working in your home. This has led many to take on a huge variety of creative home improvement projects.
One of these motivated DIYers is Marcus. During the pandemic, Marcus and his family began working and schooling from home. He quickly realized that his teenage kids needed their own space to hang out because it was feeling a bit crowded sharing the living room with everyone at once all the time. This issue was only exacerbated when there were guests. And so, when the work and school computers were closed for the day, Marcus and the kids got to work finishing the basement. In this customer success highlight, we are going to show you how Marcus turned his unfinished basement into hangout central.
---
Getting Started
When starting on a home improvement project, creating a solid plan at the beginning is vital to your success. Since he is a seasoned DIYer, Marcus knew that not only should you have a plan, but your plan should be flexible so that changes can be made during the project.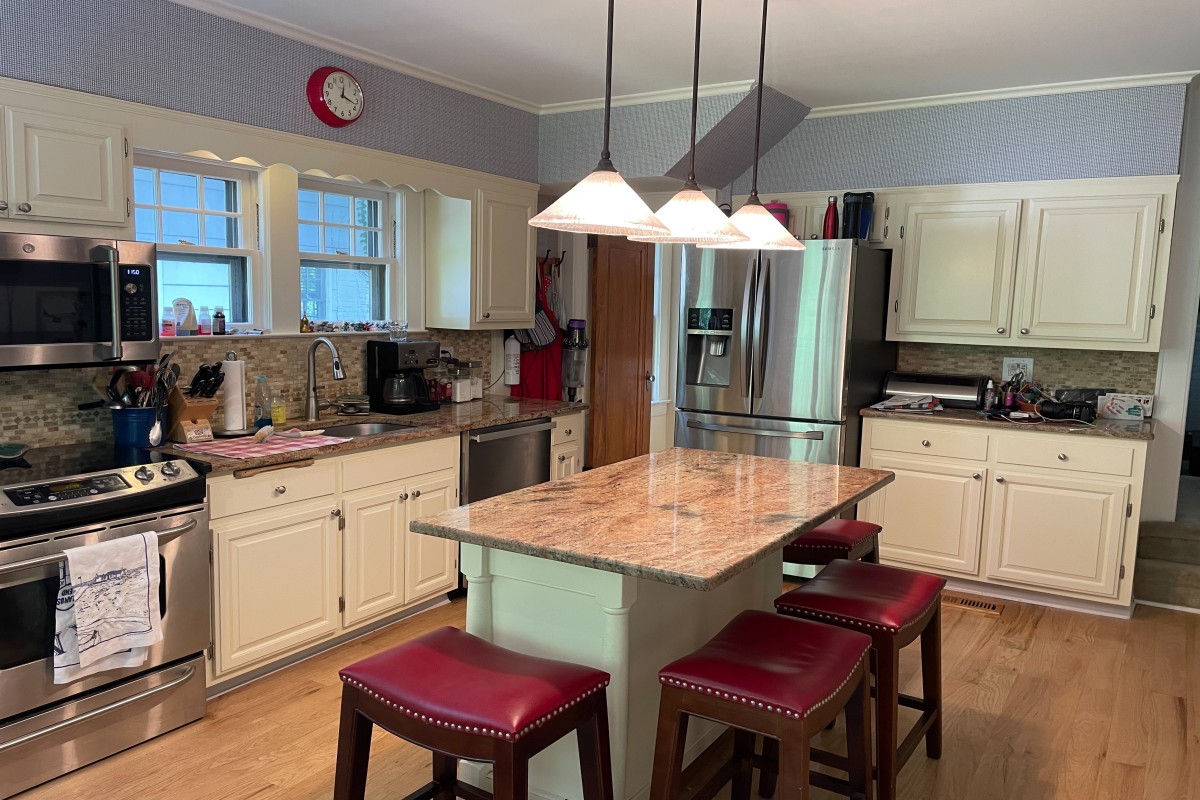 Marcus Remodel His Kitchen with CabinetNow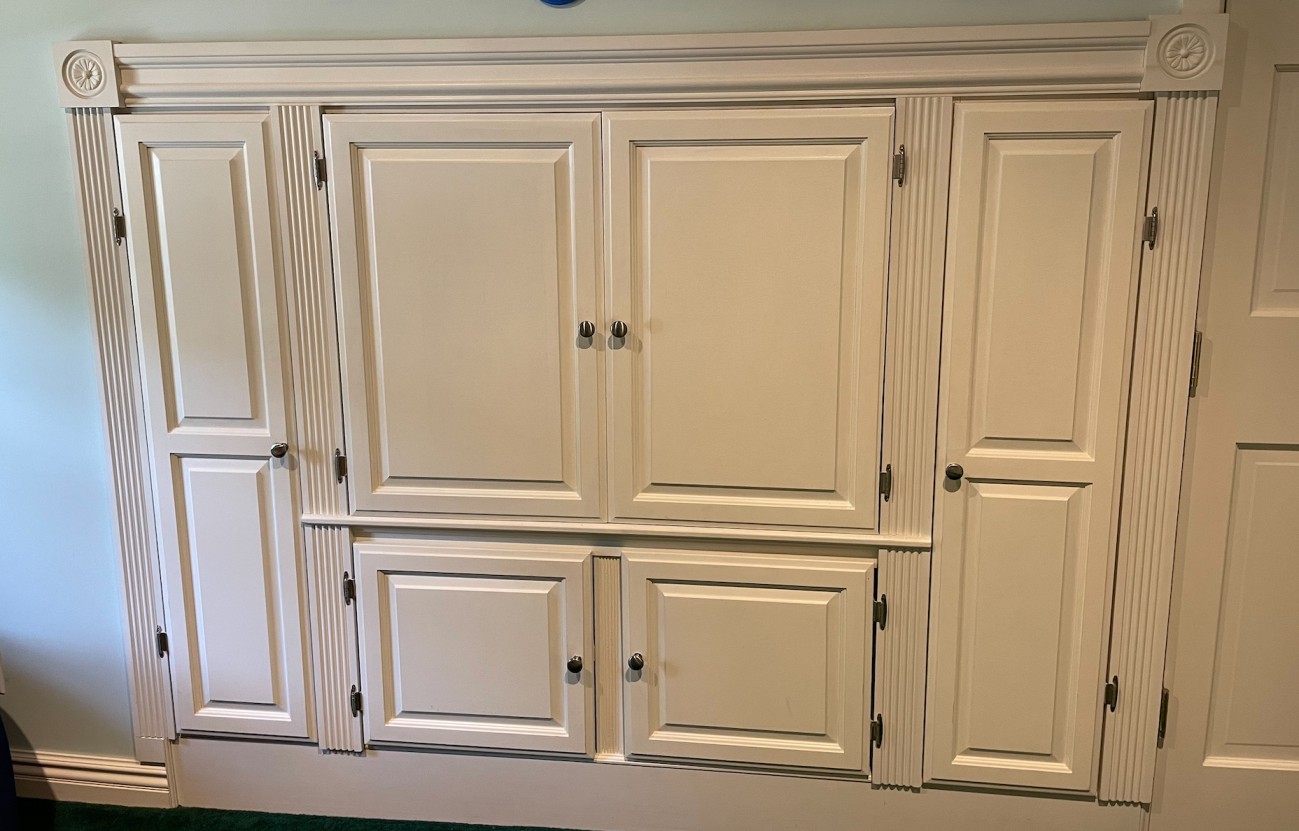 A Built-in Cabinet Marcus Made for His Son
Often, expected behavior and actual behavior don't line up. One challenge that was clear from the beginning of the project was working with the unique sizes that are common in older homes. For Marcus, this meant tackling the project in pieces and evaluating the plan at each stage. And so, the first step was to start framing.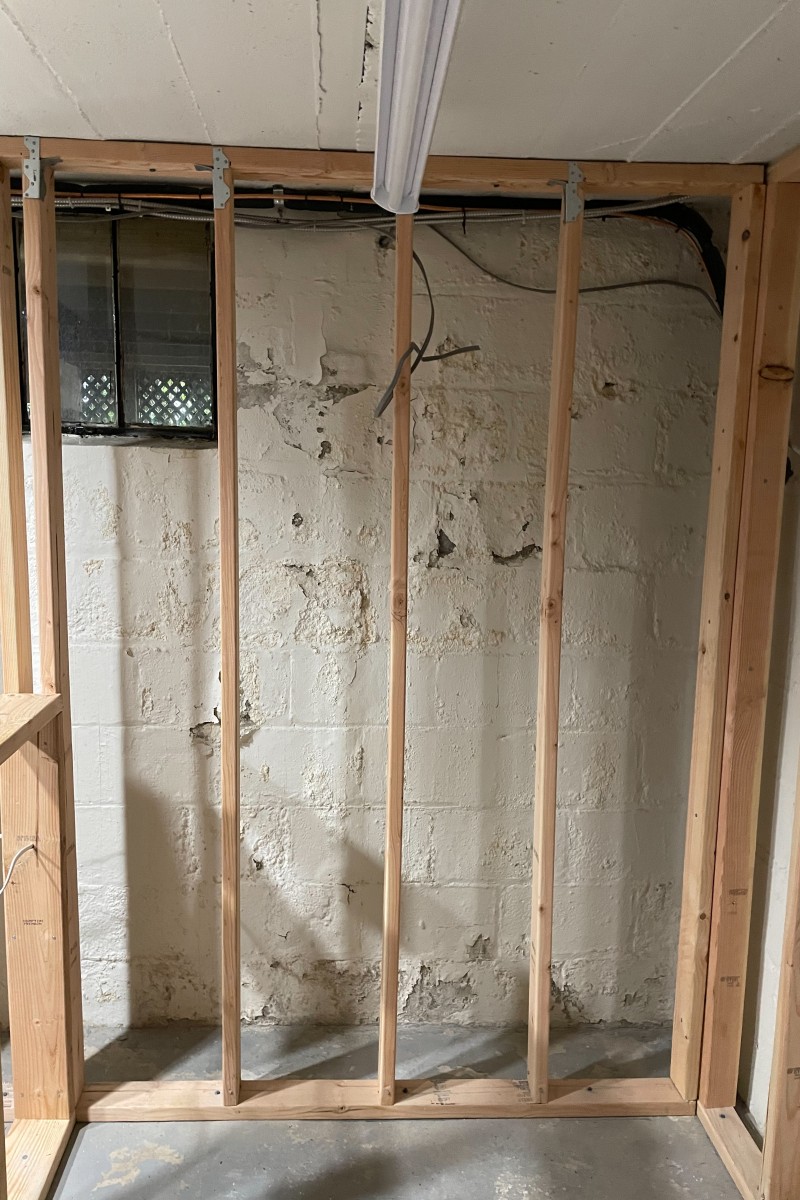 The Basement Taking Shape
---
Extra Deep Cabinets
Once the mud room and laundry were squared away, Marcus was able to focus on the main room that was going to become the entertainment center. He needed to create a design that included not only the space for the couch, TV, and other required elements, but also storage for all the typical items stored in the basement. For the most part, these were things like skis, Christmas decorations, and suitcases, or in other words, things that are used only once or twice throughout the year.
To store all these items, Marcus constructed large cabinets, some of which are 6 feet deep! He crafted the boxes himself and then used us at CabinetNow to supply the doors.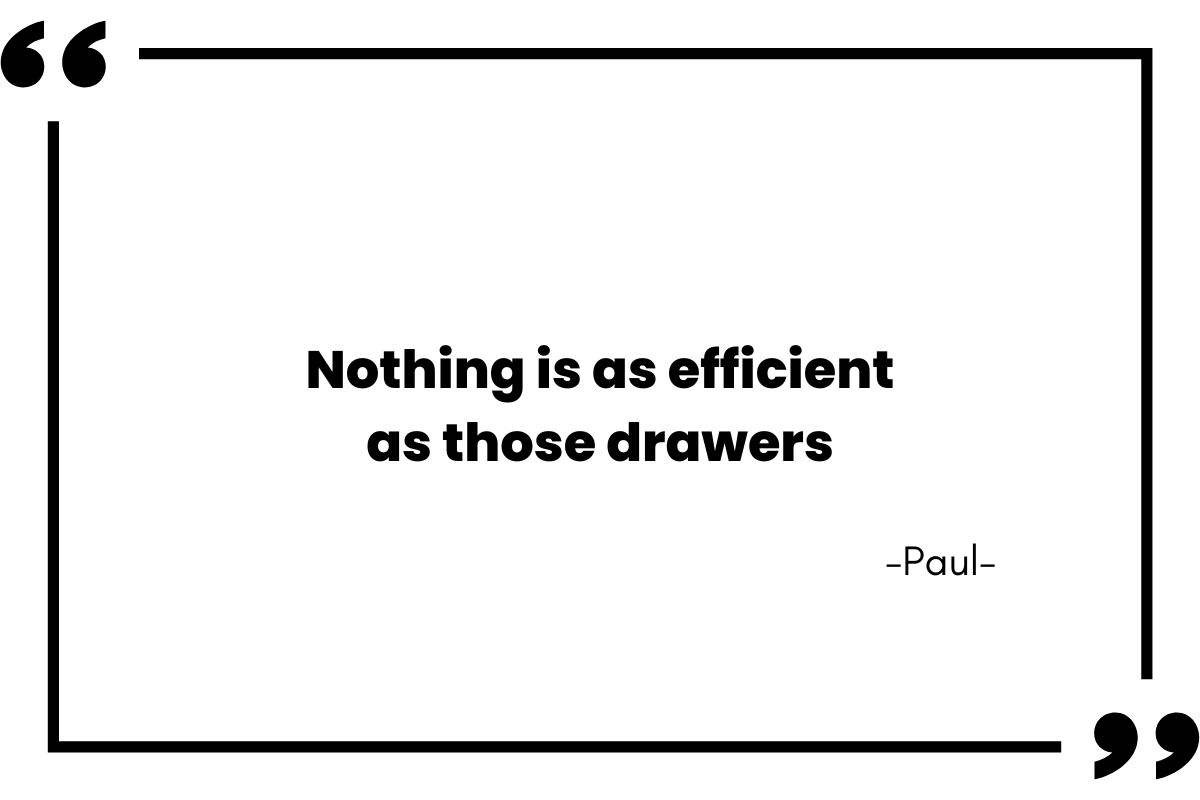 As you will see, some of the cabinets were outfitted with organizational devices to help maximize the storage potential. This best example of this is the cupboard that Marcus made to house the family's skis: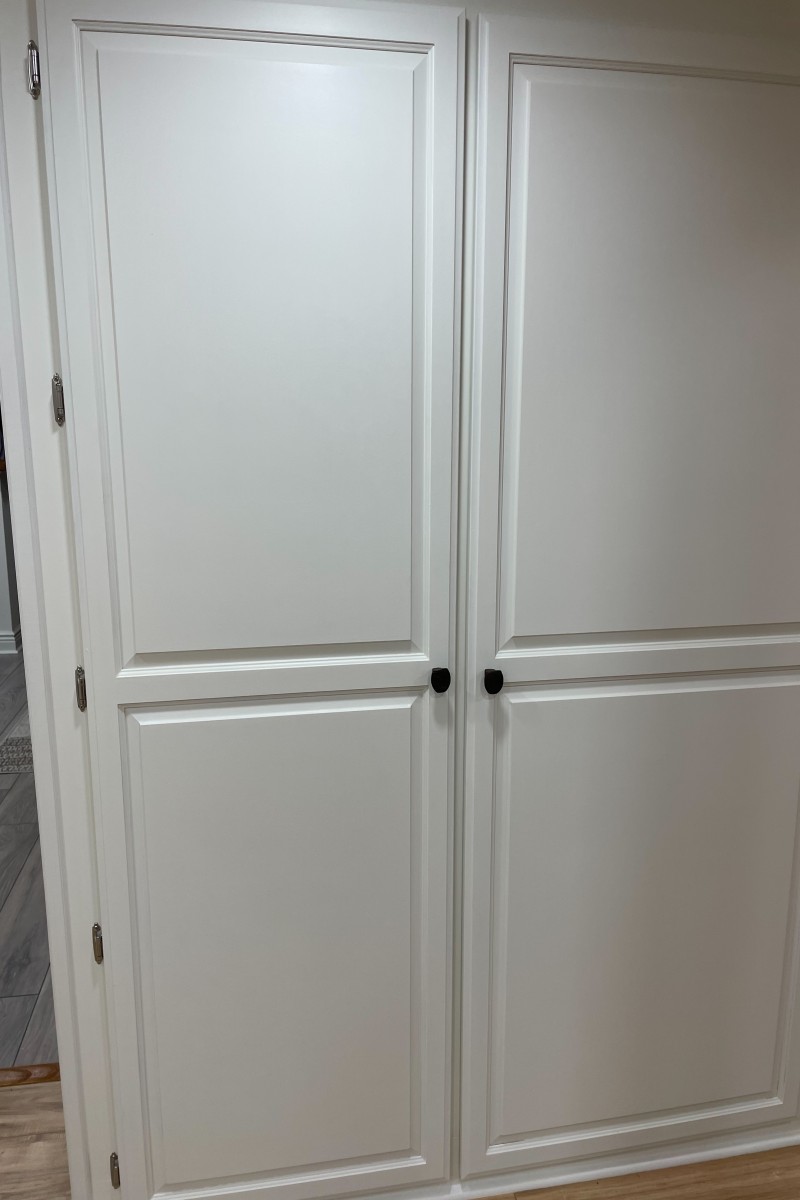 6 ft. tall Revere Cabinet Doors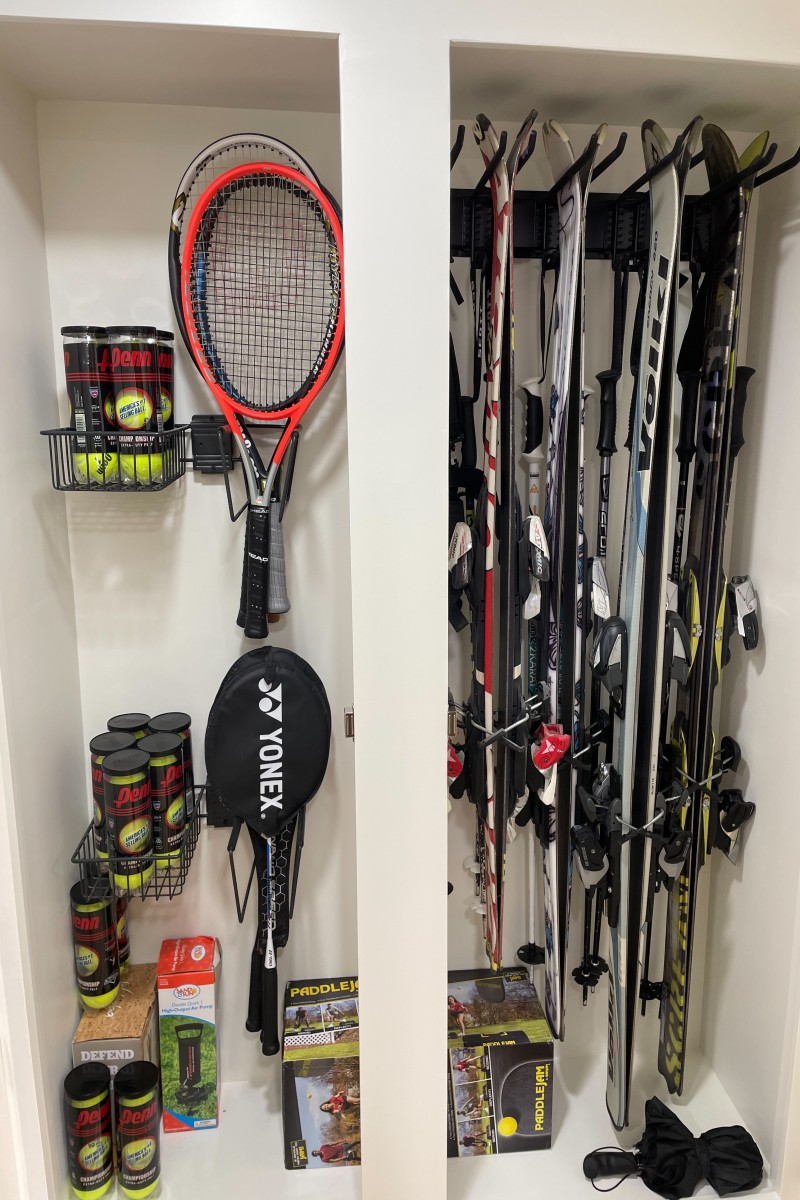 Everything in it's place
Marcus used the existing layout to construct these deep cabinets. He told me that the basement was full of odd sizes and alcoves. And so, rather than forcing the space into a design, he took a responsive approach that adapted to the space as he went. Another obstacle the basement presented was the floor, which had about a 6" difference in height from one end of the room to the other.
To accommodate for this, Marcus leveled the cabinets to the wall and then added shims and trim to get the cabinets level. The flooring also had to account for the unevenness, and so Marcus chose an interlocking, flexible option. Again, Marcus opted for a design and material that responded to the constraints of the space, and the results speak for themselves.
A place for the Anfield faithful
---
Fine Details
When reviewing the before and after pictures Marcus sent me, I noticed that there were two smaller cabinet doors on another wall. There are on either side of one of the windows, but I could not figure out what they were for.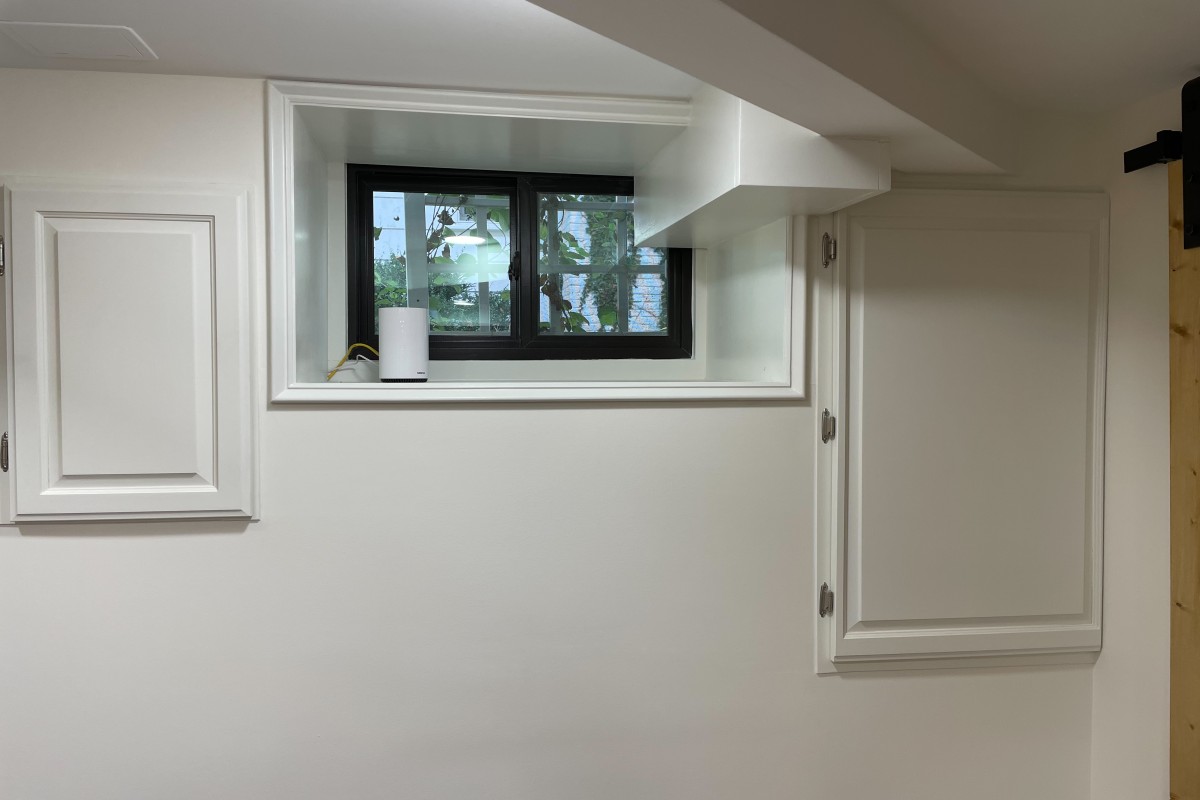 Luckily, Marcus filled me in. To complete the finished look in the basement, he constructed small housings for the fuse box and the internet modem.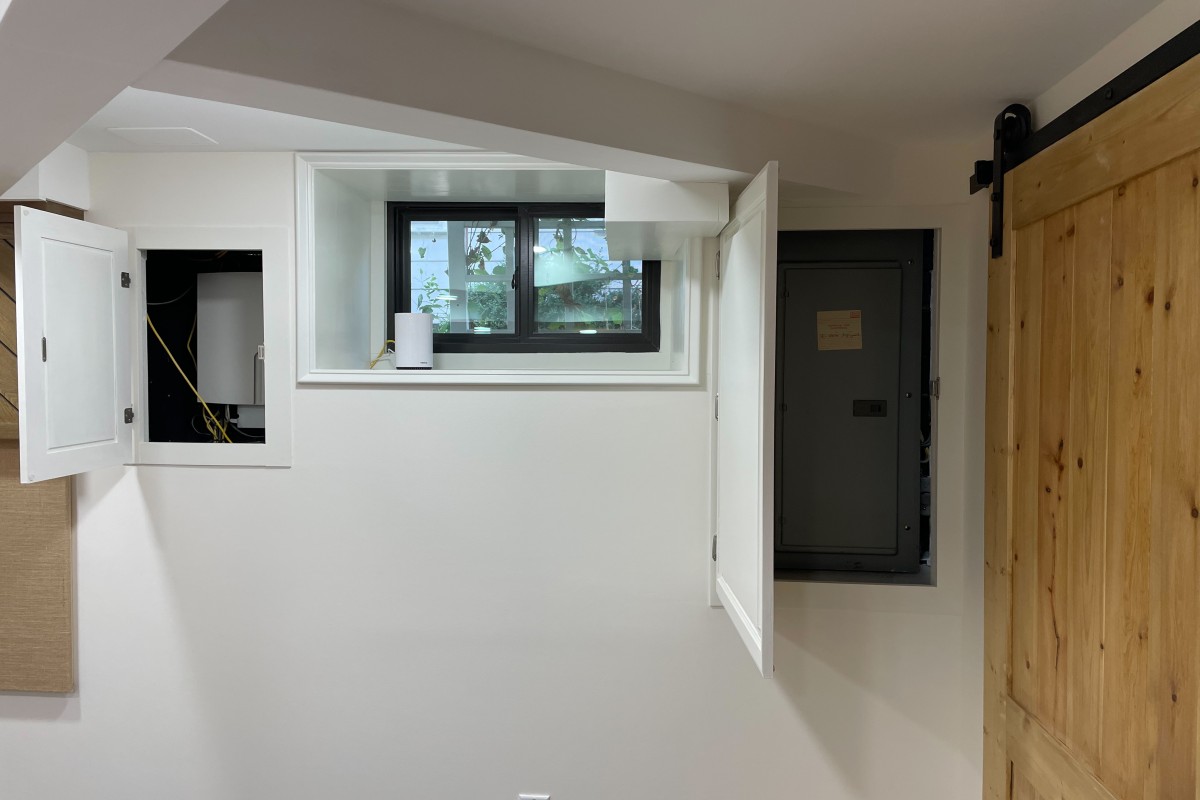 This is a great example of capitalizing on the custom door sizing offered on CabinetNow. Since they could be manufactured to 1/16 of an inch, Marcus was able to get doors that would perfectly fit the space to cover these less than attractive necessities.
Marcus also used his skills to cover the ductwork that ran across the ceiling. This furthers the finished look and gave Marcus a convenient hiding place for any wirings. Plus if you look carefully, you will notice that he also took the time to add soundproofing around the ductwork before closing it off.
Now, Marcus no longer had to worry about hearing a movie or games from the upstairs living room.
---
Hidden Treasure
It is every homeowner's dream to find hidden treasures when doing a home improvement project. For Marcus, this dream came true.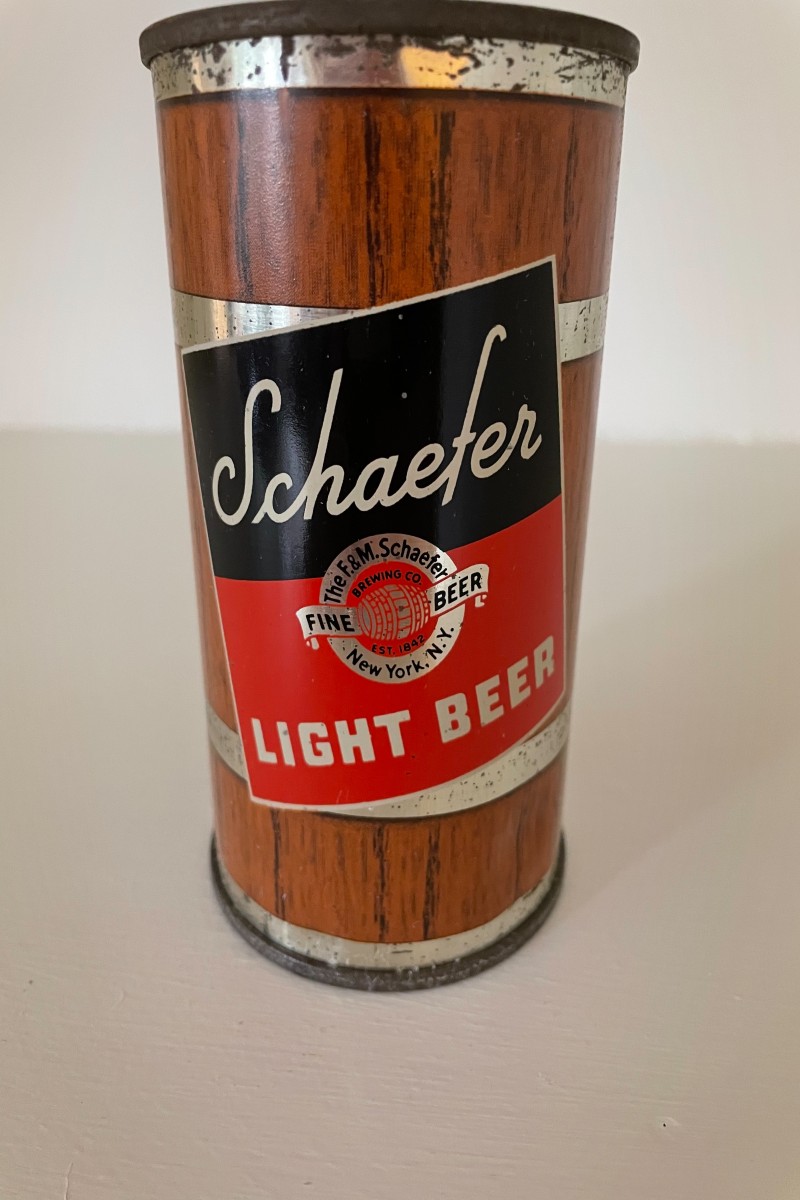 While it might not look like much, that Schaefer beer can is actually a sought-after item by collectors in the scene. Thankfully, Marcus took a minute to do some of his own research on the cans before deciding to place them on a shelf or in the recycling. To his surprise, he discovered that he might be able to sell these 4 empty cans for some cash. In the end, this treasure netted Marcus a cool $3k that helped him recoup some of the cost for his basement project. The valuable lesson here is if you find something old looking in your walls, do a Google search before throwing it away.
---
Wrapping Up
This wasn't Marcus's first project with CabinetNow, and he said he continues to choose us because of the quality of our product and our quick turnaround times. With us taking care of the doors, Marcus was able to focus on carefully executing each step of the plan. This project also gave Marcus a unique opportunity to pass down his home improvement knowledge to his children, who had helped him on various parts of the project. This way, he told me, when they have their homes, they will have the skills they need to make their own improvements.
If you are ready to get going on your home improvement project or if you need assistance getting started, please feel free to call us at 1-855-669-5222 or an email to info@cabinetnow.com. Our well-trained sales staff can help you with everything from measuring to ordering.