How To Polish Kitchen Cabinets
Kitchen cabinets are exposed to fingerprints, dirt, spills and other damaging substances every day. Pets and dropped pans often leave scratches. Even the heat and humidity from cooking can dull the finish on your cabinets over time. To restore shine to your kitchen, follow this easy step-by-step guide for how to polish kitchen cabinets.
---
How To Polish Kitchen Cabinets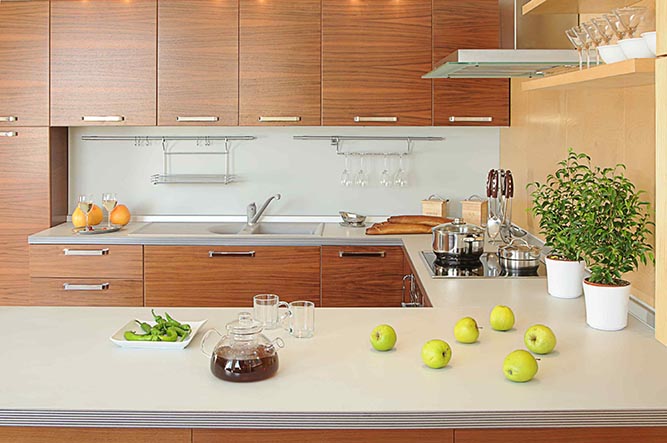 First, be sure to choose an appropriate cleaning solution. Do not use an all-purpose cleaner or a countertop disinfectant, as this can damage the finish of the wood.
Instead, use a specialized cleaner called oil soap for a deep clean. Alternatively, a solution of one part white vinegar to two parts water is effective, or a teaspoon of dish soap diluted in one cup of water. For the polish itself, Good Housekeeping recommends Pledge Restoring Oil, but any reputable brand will do.
Here are the materials you'll need:
A towel or paper towels
A fill stick for scratches the same color as your kitchen cabinets
Spray wood polish
A polishing cloth
Cabinet Polishing Steps:
Once you've gathered the materials, here is how to polish kitchen cabinets:
Thoroughly clean your cabinets: Using a towel, remove all dirt and residue from your kitchen cabinets. This way, the polish won't trap unwanted materials on the surface.
Touch up minor damage with a fill stick: A fill stick is an inexpensive way to fill in small scratches and keep a kitchen cabinet looking brand new. They come in over 25 colors to match any kitchen. Rub the restored scratches well with your finger to ensure the fill stick pigment blends with the wood finish.
Spray the cabinet with wood polish: Make sure to cover the entire cabinet. Use more than you think you'll need, as the wood will absorb polish.
Using a polishing cloth, slowly and evenly wipe down the cabinet: A specialized polishing cloth is a better choice than a towel because it's less absorbent.
Move the cloth in small circles to buff your cabinets to a sheen.
---
How To Transform Your Kitchen With Cabinets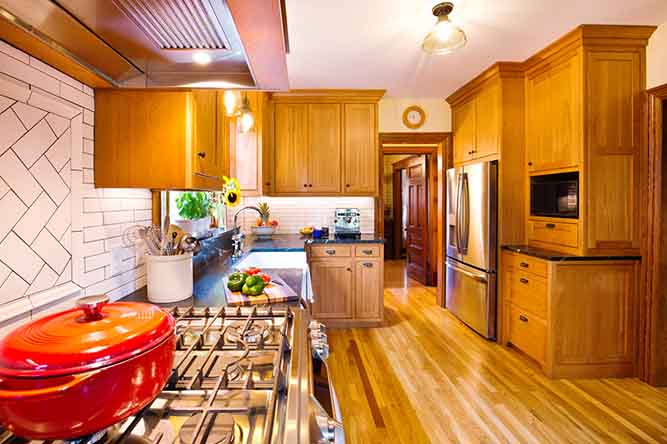 A coat of polish gives your cabinets shine, but it won't dramatically change the way they look. If you followed the guide for how to polish kitchen cabinets but your kitchen could still use improvement, consider cabinet refacing.
Unlike a full remodel, kitchen cabinet refacing only involves switching out cabinet fronts and drawer fronts. Since the bulk of the kitchen cabinetry stays the same, refacing is an easy and relatively inexpensive DIY project that elevates the design of your kitchen. The hardware of your cabinets (knobs, handles, and hinges) can also be updated as part of a cabinet refacing project.
---
Trust the Experts on How To Polish Kitchen Cabinets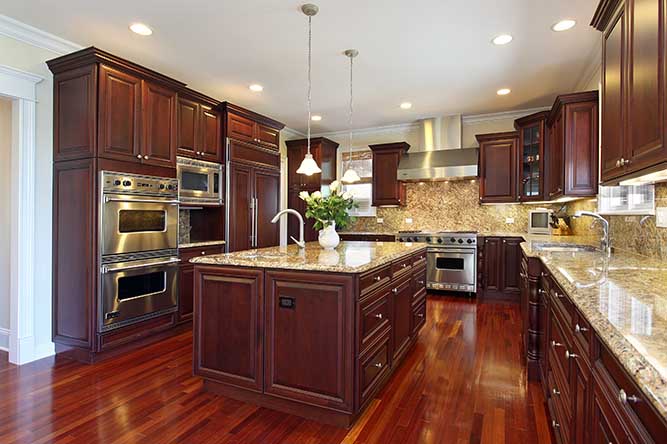 Knowing how to polish kitchen cabinets will keep your kitchen looking its best for years to come. CabinetNow has a variety of real wood cabinet fronts, drawer fronts, and other quality materials to achieve your kitchen design goals. Contact us for information on cabinet refacing or any of our home improvement solutions.
If you are ready to start ordering or if you need assistance, please feel free to call us at 1-855-669-5222 or send us an email at info@cabinetnow.com. Our team of cabinet experts is here to help with everything from measuring to ordering.