Kitchen remodeling is a large commitment in terms of both time and resources. Unfortunately, there is not a workaround for this, unless you are satisfied with subpar quality. From choosing materials to deciding on your final touches, a kitchen remodel will require a lot of decisions and research on your part as the homeowner. At CabinetNow, we want to make sure that you have all the information you need to execute a successful project.
According to experts, a kitchen remodel, when done properly, can actually add value to your home. NerdWallet reports that homeowners, on average, spend around $20,000 on their kitchen remodels. While this number may sound like a lot, it can actually be an investment that pays the money back to you.
And so, when you spend around 5-10% of your home's worth on a kitchen remodel, you could see a return on investment (or ROI) as high as 70-80%. Before you start placing orders and calling contractors, you should note that the amount of money you recoup will depend on several factors both in and out of your control.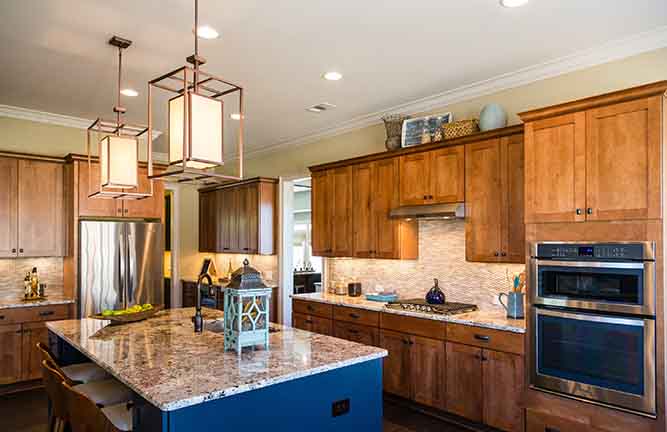 In this article, we are going to help you understand how to plan the most effective kitchen remodel project.
---
Understanding ROI and Home Projects
While everyone loves nice appliances and modern conveniences, your potential buyers might not even come inside if your home is not structurally sound. This means ensuring that your roof has no damage or leaks, having your foundation inspected, and repairing any damaged features.
Once you have patched all the cracks and leaks, you can start planning your kitchen renovation. As stated above, there is a substantial potential for getting a return on this investment; however, this does not mean any upgrades you select will increase the home value. It can be very helpful to speak with local real estate professionals in order to understand the current state of the housing market. Before you "get into the weeds" with a realtor, looking at national averages can help you get an idea of what you can realistically afford.
Minimal Kitchen Remodel Project: The minor kitchen remodel typically provides the highest return on investment. This type of remodeling could be mostly DIY depending on your skillset and toolbox. Zillow reports that these types of remodeling projects have an average return of around 80%.

Smaller remodeling projects won't be concerned with ripping out whole cabinet boxes, knocking down walls, or installing new windows. Instead, you should focus on amplifying the existing layout and features. Tasks you can take on for this project could include new paint, upgraded hardware, new cabinet doors and drawer fronts, or adding convenience items like a boiling water tap.

Mid-Sized Kitchen Remodel: When you get to the midrange kitchen remodeling projects, you can expect to spend upwards of $65k. This is a large jump from the $20k average for a minor remodel, but in a "middle of the road" remodel you may be doing things like moving walls and optimizing your layout. For projects this size, you could see as much as a 55% return on your investments.

This size project gives you a good amount of room in the budget for things that can really improve your kitchen. In this size project, you may be replacing not only your cabinet doors but also the cabinet boxes. In addition, you may be adding things like a kitchen island, a new window, or even removing a wall to create an open concept.

The Dream Kitchen: Dream kitchen remodel projects are best left to those that want to stay in their home, as this style remodel offers the lowest return on investment. The dream kitchen remodel typically costs around $125k and sees around a 50% ROI.

If you have the budget for a remodel of this size, then you will have a lot of freedom in terms of what upgrades and modifications you pursue. You may be doing things like replacing all your cabinets with custom cabinetry, adding natural lighting with new windows or skylights, or upgrading all your appliances to energy-efficient options. It is important to remember if you are planning to sell that not all homebuyers place the same value on the same upgrades. For example, someone who does not like to cook probably would care much about a $10K oven.
---
External Factors
It is important to remember that there are other elements that can impact the value of your home. Things like curb appeal, the neighborhood, and the state of the housing market. It is important to talk to real estate professionals in your area to get a good idea of how these external factors will affect your resale value.
One great example of an exterior upgrade that could have a major impact on your home is upgrading your siding.
---
DIY Opportunities
Whether or not you are selling your home in the near future, there are a lot of DIY opportunities that can improve both the value and functionality of your home.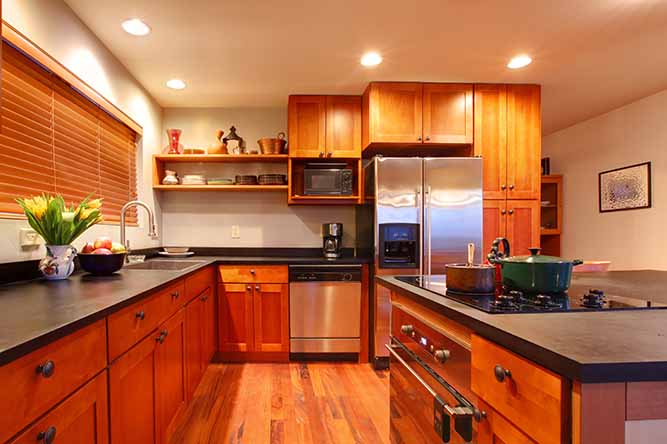 Stainless Steel Sink: It is hard to go wrong with a stainless steel sink. Stainless is tough and not terribly difficult to clean. It is also a popular choice for your other major appliances, so choosing a stainless steel sink can be a great way to tie the room together.
Kitchen Island: A kitchen island is a great way to increase both storage space and workspace. A kitchen island can be used as your prep station, or if you choose to add a cooktop, it could be a cooking station. There are a wide variety of kitchen island designs available, and so finding your perfect one won't be too difficult.
Lighting: Improper lighting can turn a gorgeous kitchen into a nightmare. Proper lighting will help you show off all the hard work you put into your remodeling project. Plus, when your kitchen is well lit, it will actually feel larger.
Painting: Painting is one of the quickest ways you can make a major difference in your space. Neutral tones and whites are some of the most popular color choices, so opting for those palettes gives your kitchen the widest appeal.
Convenience Upgrades: Look for opportunities to install features that make using the space more streamlined. For example, many buyers will notice a new pot filler faucet or smart devices that make life easier. This could also include something as minor as new outlets with USB ports.
Creative Statements: When remodeling to sell it can be easy to fall into the trap of making a very generic kitchen in an effort to have the widest appeal possible. However, this can backfire if your space feels too commercial, as most people expect the kitchen, often a center point in the home, to be cozy and welcoming. And so, consider showing off your personal style with things like creative tiles for your backsplash, using stencils for unique designs on your walls or cabinets, or maybe a trendy new color used in an exciting way.
Modern Fixtures: Newer faucets offer lots of exciting features such as voice control, programmable filling, and touch controls. Plus, many newer faucets also conserve more water.
Matching Appliances: Making sure all of your appliances match is a great way to create a sense of unity in your kitchen. While you might think that opting for one really nice appliance could be a good idea, it can sometimes cause your kitchen to look unfinished. This is why most recommend coordinating your appliances.
---
Wrapping Up Your Kitchen Remodel
A kitchen remodel project will require a solid investment of time and resources if you want to get the most out of your investment. Making a detailed schedule and budget for your project will help you organize your thoughts, and it will also help you make sure nothing gets forgotten. And don't forget, be reasonable and kind to yourself, a kitchen remodel is a lot of work.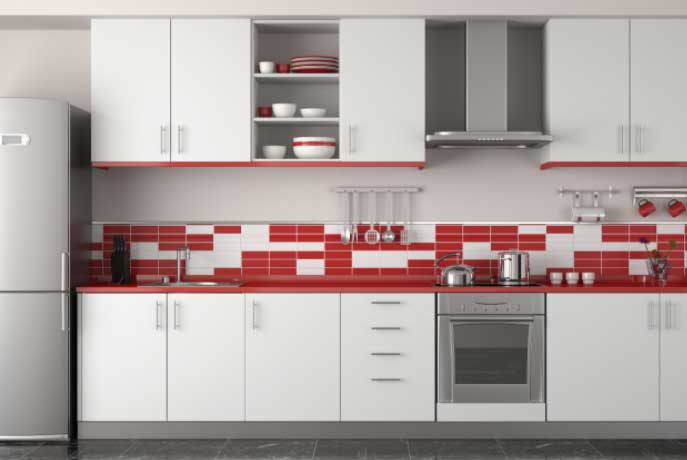 If you are ready to start ordering or if you need assistance, please feel free to call us at 1-855-669-5222 or send us an email at info@cabinetnow.com. Our team of cabinet experts is here to help with everything from measuring to ordering.