This product has additional required/recommended options for installation.
Product Description
Left Stile: 1.5"
Right Stile: 1.5"
Top Rail: 1.5"
Bottom Rail: 1.5"
Toe Kick: 4"
Divide Rail: N/A
Divide Stile: N/A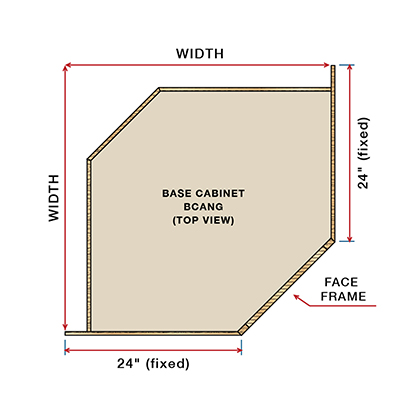 A 45 degree base corner cabinet. Available with no shelves or with one adjustable shelf. NOTE: Shelf must be installed BEFORE the cabinet top. Our ready to assemble cabinet boxes come with interiors finished with PureBond formaldehyde-free technology.
**Note: For opening measurements please contact customer service.
WARNING
Product Videos