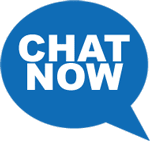 Fax: 1-800-544-4496
Hours: 6am-6pm PT M-F

Shop by Style
Drawer Fronts
Match and Browse our portfolio of custom made drawer fronts in a variety of wood species. We carry every style from inset and solid, to RTF and raised panel. Custom made drawer fronts are a great way to update your kitchen as a very affordable price. All of our drawer fronts are unfinished and pre-sanded, so you can be ready to paint or stain upon delivery.
We also carry custom pull-out cutting boards to fill in that cutting board gap in your cabinets. We have a variety of thicknesses and wood species which are FDA approved. All of our cutting boards and drawer fronts are made in the USA and are shipped in 5-7 business days after manufacturing.
*Note All Drawer fronts require $13 Production fee - per drawer front.