4 Cabinet Door Styles To Refresh Your Kitchen
If you want your kitchen to hold its value and remain updated, many contractors recommend updating this space every 10-15 years. Replacing your kitchen cabinet doors is a great way to update your space without completely tearing everything out and starting from scratch.
Though most kitchen cabinets have a lifespan of around 50 years, they can become outdated much faster than that. Whether you're moving into an old home or you simply want your new home to be more trendy, updating your cabinetry with current cabinet door styles is an easy way to get a fresh, new look.
---
Why You Should Update Your Cabinet Doors
Replacing your entire kitchen cabinets can cost anywhere between $160 and $380 per linear foot for stock cabinets. Custom cabinets cost much more (up to $1,000 per linear foot). If you want to update the appearance of your kitchen without taking on such a huge expense, it may make more sense to simply replace your cabinet doors, which is also known as cabinet refacing.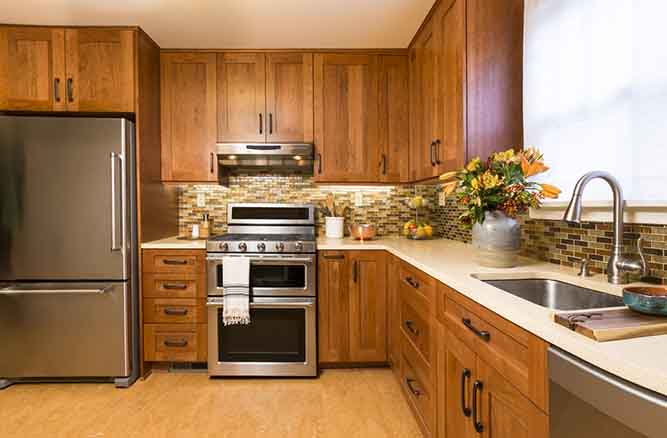 Cabinet doors are the parts of your cabinets that provide character. They're the most visible parts of your cabinets and are what people see first when they walk into your kitchen. Simply replacing your cabinet doors and drawer fronts is a cost-effective way to revamp the entire look of your kitchen. The project will require a little work, but not as much as you'd put into replacing your entire cabinet boxes. Plus, a bit of sweat equity never hurt anybody.
---
Popular Cabinet Door Styles
Before replacing your cabinet doors, you need to figure out what type of look you want your new doors to have. At CabinetNow, we have four primary cabinet door styles that you can order and install at your leisure.
1. Traditional Square Panel
If you're looking for one of the longest-lasting styles, you can't go wrong with the traditional square panel. This type of cabinet door has remained relevant for more than a hundred years and is commonly seen in all types of homes thanks to its adaptive look.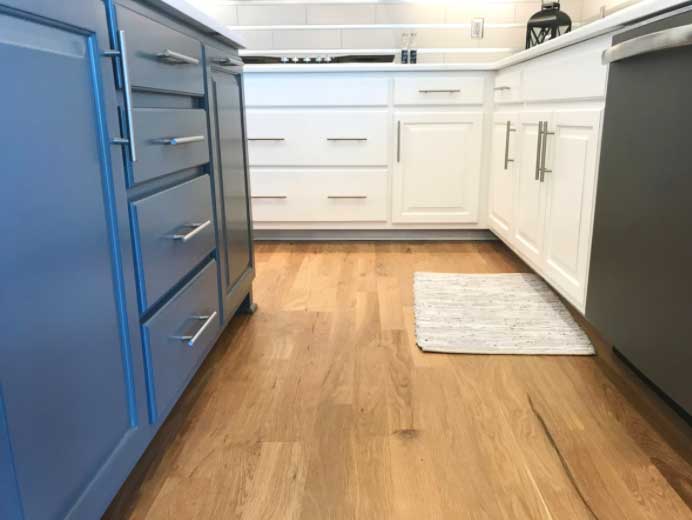 Square panel doors come with both flat panel and raised panel options. Classic shaker doors are a subset of square cabinet doors and look stunning in both traditional and modern homes.
2. Arched Panel
If you're looking for a little more stylistic appeal in your kitchen, consider arched panel cabinet doors. Arched panels add a flair of sophistication and affluence to any home. Choose from flat or raised arched panels, depending on the level of drama you want to achieve.
If you have a larger kitchen with a more traditional design, arched panels are a great option. They're also a good choice to add depth and definition to your cabinets.
3. Modern Shaker
Our shaker cabinet doors with recessed panels are some of our most popular. They fit in well with today's modern kitchen, thanks to their sleek, clean lines and minimalist appearance. We offer shaker cabinet doors with half overlay, full overlay and versatile inset installations.
The nice thing about shaker cabinet door styles is that they never become obsolete. This basic design has been around for longer than a century and isn't likely to go away anytime soon.
4. Classic Artesia
Artesia cabinet doors have the same basic square shape on the outside edge as a shaker, but the inside edge is beveled. This small detail gives the classic Artesia cabinet door a unique appearance and subtle appeal. The beveled inside edge makes it easier to keep this cabinet door style clean and avoid unwanted dirt buildup on the profile.
---
Cabinet Door Materials
Once you've determined what cabinet door styles you prefer for your kitchen upgrade, it's time to decide on cabinet door materials. Here are several of the different material options available to you.
Wood Cabinet Doors
Wood cabinet doors are desirable because they are always in-style and highly valued. As long as they are well-maintained, they generally keep their value over time. Wood is also a fairly durable material, which means you won't need to worry too much about your wooden cabinet doors getting dinged up or heavily damaged like some cheaper materials might.
Wood cabinet doors generally come in three different options: clear coat, painted, primed for paint, and unfinished. You can also choose from arched or square panels and flat or raised panels.
Modern Thermofoil Cabinet Doors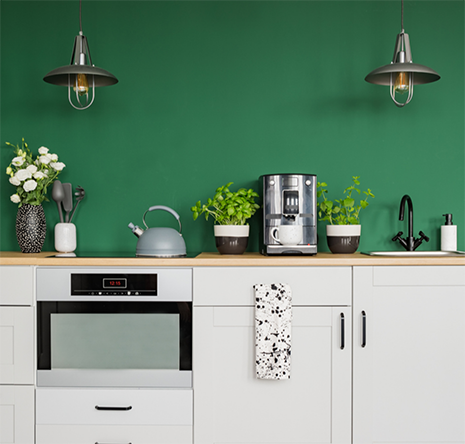 Our Modern Thermofoil cabinet doors are made from scratch-resistant vinyl that is sealed to medium-density fiberboard. This type of material is valued for its durability and is resistant to most household wear. It can also be made to mimic the appearance of expensive wood cabinet door styles.
Glass Cabinet Doors
If you love the stately look of glass, replace your existing cabinet doors with ones made for glass. At CabinetNow, we provide beautiful cabinet doors with openings for your glass panels. From specialty designs to simplistic unfinished doors that you can finish yourself, we have many different glass cabinet door options.
Laminate Cabinet Doors
Laminate is a highly versatile material, which is why it's so popular in modern homes. The laminate doors at CabinetNow involve wrapping heated and pressurized thermofoil onto an MDF core. If you want one of the more popular cabinet door styles, go for laminate cabinet doors. They are available in a wide variety of textures and colors, such as wood grain or silver sage.
MDF Cabinet Doors
MDF is a highly affordable type of cabinet door. It requires less maintenance and upkeep than solid wood cabinet doors and comes in larger size options. If you have large kitchen cabinets and need big doors that don't have joints, MDF may be the best option.
Painted Cabinet Doors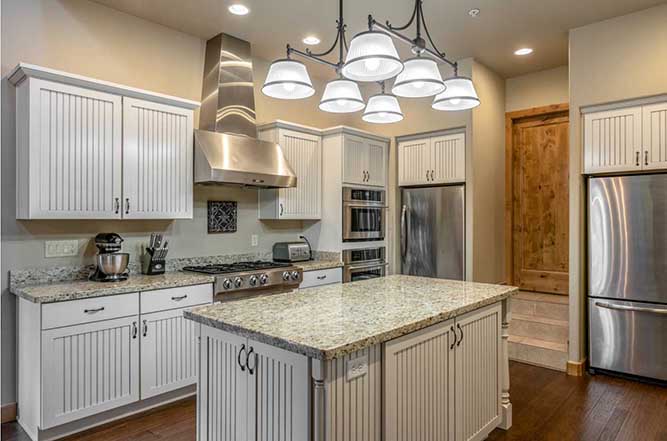 Painted cabinet doors from CabinetNow are finished with industrial coatings that offer exceptional durability. Choose from any of the available 22 Sherwin Williams approximate paint colors for a customized, coordinating look.
---
Get a Free Quote for Popular Cabinet Door Styles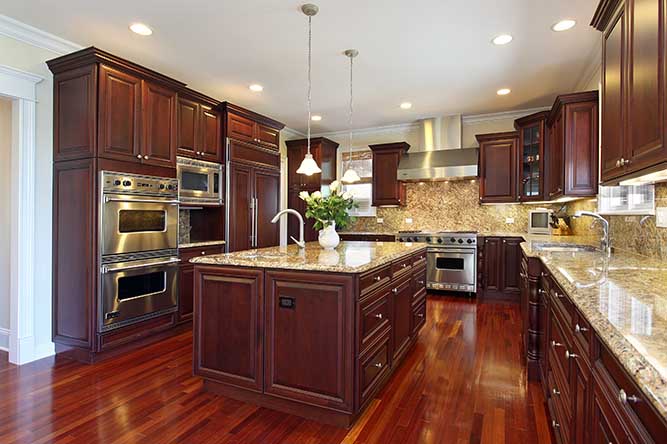 When you're ready to begin your DIY cabinet door replacement project, we're ready to supply you with the ideal cabinet door styles you want. Claim your free design consult and quote from CabinetNow today!
If you are ready to start ordering or if you need assistance, please feel free to call us at 1-855-669-5222 or send us an email at info@cabinetnow.com. Our team of cabinet experts is here to help with everything from measuring to ordering.