Glass cabinet doors are a great choice for a variety of kitchen or bathroom designs. A kitchen remodel can be a great time to introduce some strategically placed glass front doors. Many homeowners look forward to a kitchen or bathroom remodel as a great time to update the spaces with their personal styles. However, many of these same homeowners are surprised when they learn how much variety exists in cabinetry alone. Even within a smaller category such as glass cabinet doors, you will be faced with several decisions on configurations, sizing, panel choice, and materials.
And so, in this blog, we are going to take a look at 4 surprising benefits of glass cabinet doors. In addition, we are also going to talk about a few of the options you have when it comes to ordering new or replacement glass cabinet doors.
Nearly all of our cabinet doors can be cut for glass, but how do you know which to choose? Read on to learn more about glass front doors, available options, and 4 reasons we love them!
---
What are Glass Cabinet Doors?
Glass cabinet doors are cabinet doors that have had the center panel either removed or replaced with decorative mullions. The mullions can also be referred to as French lites, and they are the vertical and horizontal pieces that form a grid on your glass cabinet door. These are probably the most common forms of glass cabinet doors. However, there exists a large variety of more intricate designs and creative panel options.
Creative Panels For Glass Cabinet Doors
Glass panels are not the only option for doors cut for glass. Standard glass panels can be cut to size for you at most hardware stores. However, there also exist hundreds of options with custom glass options. These options range in size, shape, and color. This can be a great way to make your kitchen stand out with a unique style. In addition, if you are taking a DIY approach to install your glass cabinet doors, custom sizing can be a huge help.
Aside from custom glass options, you could also consider things like stained glass, plexiglass, or even some unexpected like chicken wire. Stained glass can be an excellent choice, especially for those with lots of natural light in their kitchen or bathroom. Plexiglass and chicken wire are lightweight, budget-friendly options for areas that are high traffic. With these options, you won't have to worry about glass cracking or breaking if a door gets slammed shut.
Speciality French Lite Cabinet Doors
Another option that homeowners may not be aware of is installing intricately designed mullions for the glass cabinet doors. These range in terms of shape and design, but they are all masterfully designed and crafted. These can be a great choice for injecting sophistication and style into your home. Our Speciality French Lite Cabinet Doors can be great for kitchens, bathrooms, or maybe even your new home office.
Now that you have a good idea of what some of the options for glass cabinet doors look like, let's take a look at 4 reasons to add them to your next kitchen or bathroom remodel.
---
1: Glass Front Doors Open the Room
One of my personal favorite benefits of installing glass cabinet doors is that they can help to open the room up a bit. This is because glass doors extend our line of sight to the back of the cabinet box. You can achieve a similar effect by simply removing your cabinet doors in order to create an open-shelf design.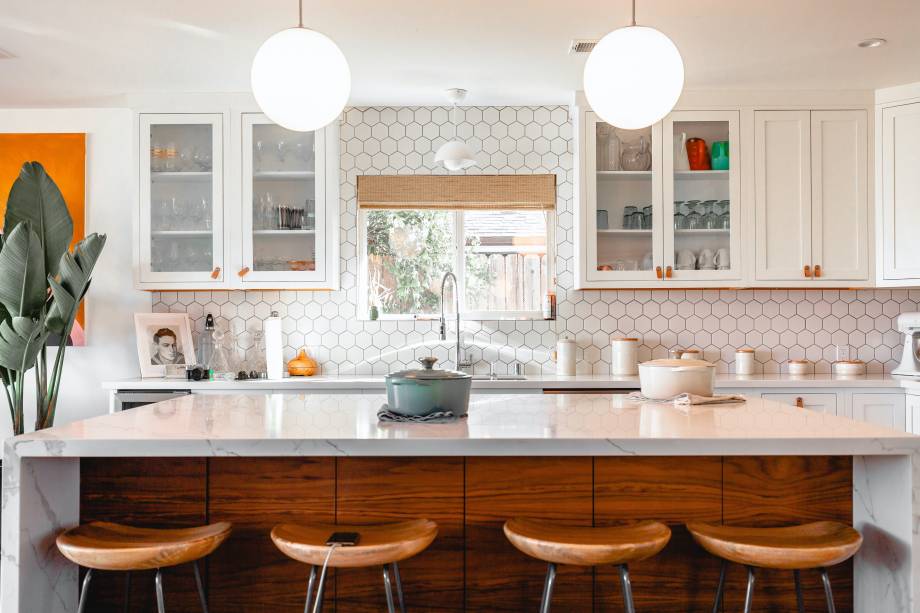 However, you will need to be sure to consider the placement of your glass cabinet doors. Since you will be able to see into the cabinet box, it will be essential that the inside of your cabinets stays clean and organized. If not, your new cabinet doors can have the opposite effect and cause your kitchen to feel more crowded and cluttered. This is why you will need to strategically place your glass front doors. This way, you will be sure that what is on display doesn't make people scared to open the cabinet doors.
---
2: Add Excitement to Your Design
Glass cabinet doors can be a great way to introduce interest into your kitchen design. As stunning as a wall of matching cabinet fronts can be, it can occasionally feel like it lacks excitement. Plus, who wants everything to be exactly the same all the time?
For example, small glass door cabinets on top of your wall cabinets make a great place to display your personal decor items. This way, your design will help to create interest in the room, which helps keep the eye moving. You can also relatively easily change out what is on display in these cabinets so that you never get tired of being in the kitchen. Add some lights to the inside of these to really enhance the effect.
---
3: Illuminate Your Kitchen
Another reason to spend time considering the placement of your glass cabinet doors is that glass can reflect light. This means that you may not want to hang them above work surfaces in the kitchen if they are opposite a window. This is because you could end up reflecting all that light directly into your face. So, you will need to consider how you use your space when selecting areas for glass cabinet doors.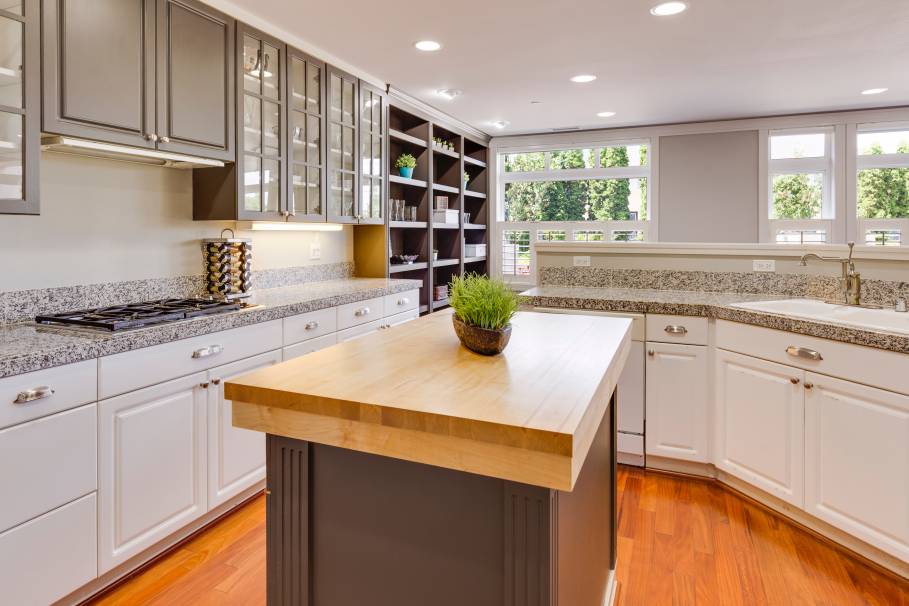 This benefit supports the first we mentioned, as a bright kitchen can also help it to feel larger. Surprisingly, this benefit is also due to extended lines of sight in the room. The added light can help you to see not only the back of the cabinet boxes but also all the corners and crannies that often hide in the shadows.
---
4: Keep Your Kitchen Cleaner
In addition to being able to see the corner and insides of your cabinets better, the increase in light in the room can also help you see dirt and dust. While this may not sound too terribly appealing, being able to easily see messes actually helps you to keep the space clean. Plus, you will be able to see what needs to be clean before it has the chance to become a larger mess. The last you want is to not notice some smudges or dirt that needs to be cleaned and then your guests do.
---
Final Thoughts on Glass Cabinet Doors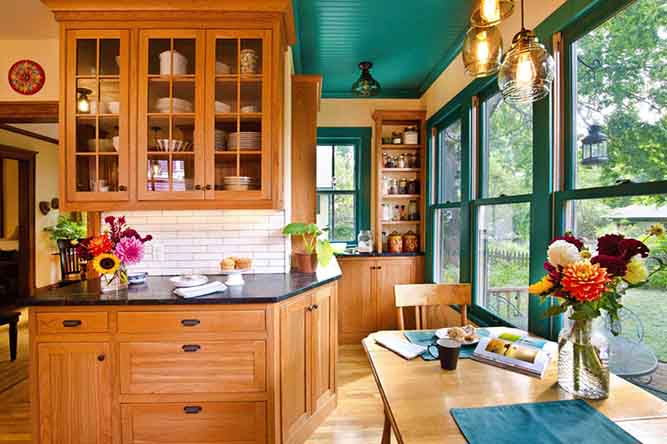 Glass cabinet doors can be a great stylistic choice for a wide variety of kitchen and bathroom designs. Whether you choose a classic open panel or one of our stunning specialty French lite doors, glass front doors offer great benefits like helping increase the brightness of the space and making it feel more open.
If you are ready to start ordering or if you need assistance, please feel free to call us at 1-855-669-5222 or send us an email at info@cabinetnow.com. Our team of cabinet experts is here to help with everything from measuring to ordering.
Thanks for reading! Enjoy 5% off your next order with coupon code "BLOG5"