The kitchen is typically the central hub of your home. It's where meals are prepared and family and friends gather to share food and conversation. If you're ready for a change to make this space more comfortable, stylish, and functional, consider installing modern kitchen cabinet doors.
Cabinets are one of the focal points of any kitchen, so making a few changes here can instantly refresh the aesthetic of the whole room. The process is simple, making it possible to DIY for greater freedom to showcase your style. If you need inspiration to get you started, consider these timeless ideas and popular trends.
---
Modern Kitchen Cabinet Doors for Your Aesthetic
Cabinets hold importance for both appearance and function. They are an essential part of any kitchen to organize the space and provide much-needed storage. Carefully consider the design you choose so it doesn't interfere with the usefulness of your cabinets. Select high-quality materials for durability and cost-effectiveness.
You can get some of the best modern kitchen cabinet doors and boxes from CabinetNow.com. Choose from ready-to-hang options or unfinished wood so you can apply the paint color, finish, and other customizations that you desire. If you choose to add your own flair to unfinished doors, these ideas can help.
Color Palette Considerations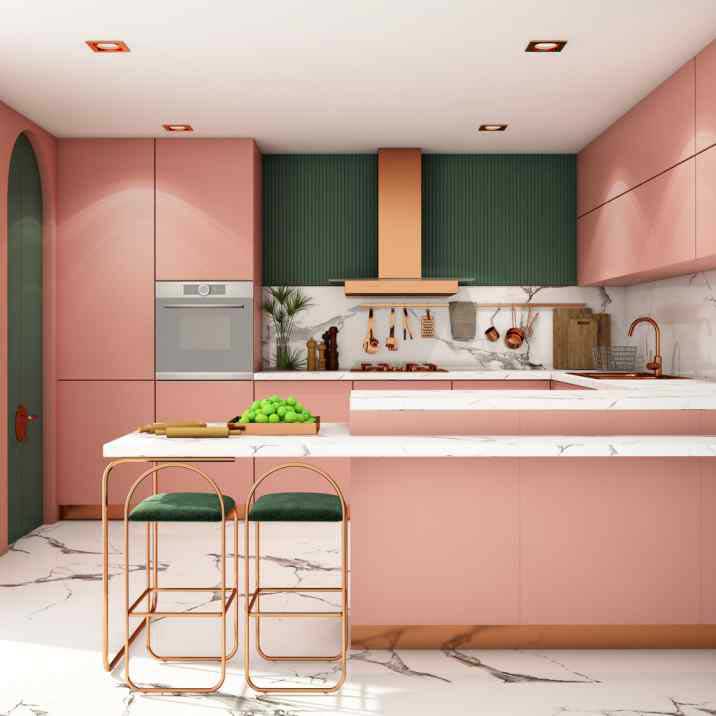 Two of the popular modern color schemes for kitchens are bright white spaces or muted tones. These are great options, but if you prefer more color, stick to a monochromatic palette. Select one or two tones that complement one another and make your cabinets and other features pop.
You can also go bold with an accent color or color blocking where you select a few hues and organize them in groups. Blue is a classic choice to consider, but any tones and shades that you enjoy and play off one another will work well.
Types of Materials
Natural woods are a common choice for modern kitchen cabinet doors. The beauty of wood is always in style and provides a host of options to choose from. The current favorites are warm-toned woods that show the grain.
Glass-front cabinets are another good choice and a simple solution if you want a modern look. For an industrial feel, try cabinet fronts made from wire mesh. For a fun look, mix several materials.
Interesting Hardware
The handles and hinges you use are an important aspect of the appearance of your modern kitchen cabinet doors. Contrasting hardware makes a statement. Metallic finishes stand out against matte paint. Choose from simple or elaborate designs depending on your cabinets and desired look.
Floor-to-Ceiling Storage
Having enough storage space is an essential requirement of any kitchen. Floor-to-ceiling cabinets are a fun twist on cabinetry that gives you ample room to stash away your cooking supplies.
Simple and Clean Lines
Modern style relies heavily on simple, minimalistic design. The Scandinavian design style called hygge is a wonderful example. Try earthy tones and natural materials in light colors. Incorporate smooth lines and avoid too many embellishments.
Shaker cabinets are a great choice for this aesthetic. They provide a clean appearance without the distraction of visible hardware. Lines of long, wide kitchen cabinets create an elegant effect.
Eclectic Customization
Part of the appeal of modern kitchen cabinet doors is the ability to customize their appearance. Color, material, and finish aren't the only ways to do this. Add interesting elements to your kitchen with cabinets of various sizes, like a narrow one in the gap beside your stove. This is a great way to make awkward empty spaces functional.
Another way you can show off your unique spirit is through mixing and matching various cabinet styles. If you can't choose just one, select two of your favorites that complement one another and organize them in blocks or patterns.
Hidden Appliances
The clean lines and minimalism that dominate modern style can be more difficult to achieve in the kitchen than in other rooms of your home. The purpose of the room requires you to have a certain number of appliances and tools handy to use regularly.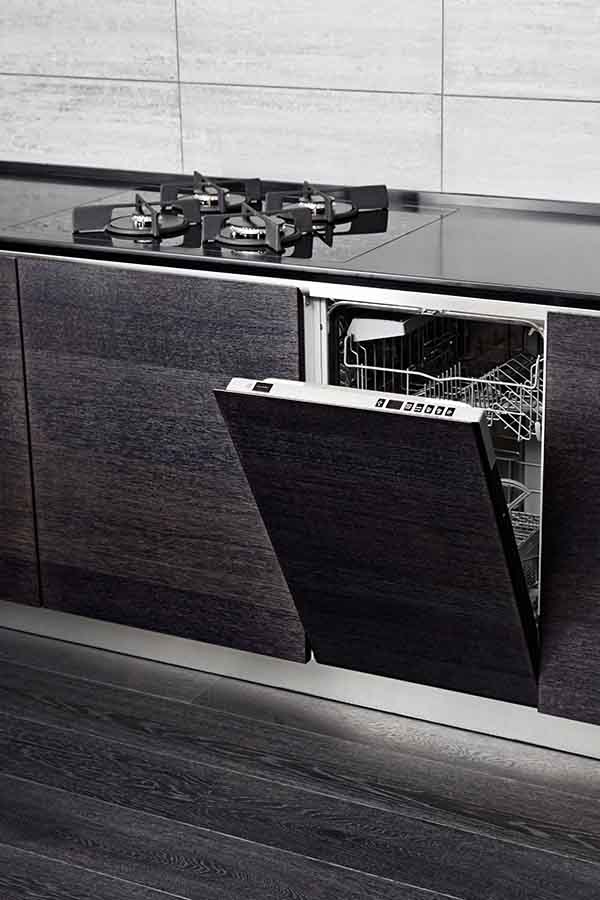 If you are the type that prefers to mask your clutter, a unique use of cabinets can help. Hide your refrigerator, dishwasher, and other appliances behind attractive cabinet doors. The closed doors provide a uniform look when the appliance isn't being used.
Remake an Old Classic
Another great way to find creative inspiration is to look back upon popular trends from decades past. You may learn some tips and tricks, or fall in love with a beautiful and intriguing design you had never thought of before.
---
Choosing the Best Modern Kitchen Cabinet Doors for Your Home
If you are having trouble narrowing down the many possibilities, consider these important criteria.
Budget
Pay attention to the cost of your chosen design and style. Going the DIY route is an excellent way to save money. However, you must still budget for the cost of supplies and tools necessary to finish and install your modern kitchen cabinet doors.
Experience Necessary for the Project
Hanging cabinet doors is a simple matter. If you choose new cabinet boxes, the project may require additional skills and tools. Evaluate the resources and experience level that your project requires.
For example, if you are going to refinish wood, make sure you know all the steps, from preparation to painting. You may benefit from adjusting your plans slightly or getting advice from a reputable source so you can complete the update successfully and safely.
Personal Taste
The most important factor to consider is your own preference. You are the one who must live with the design choices you make, so focus on pleasing yourself. Turn your kitchen into a warm and inviting space where you love to spend time.
---
Upgrade to Modern Kitchen Cabinet Doors With CabinetNow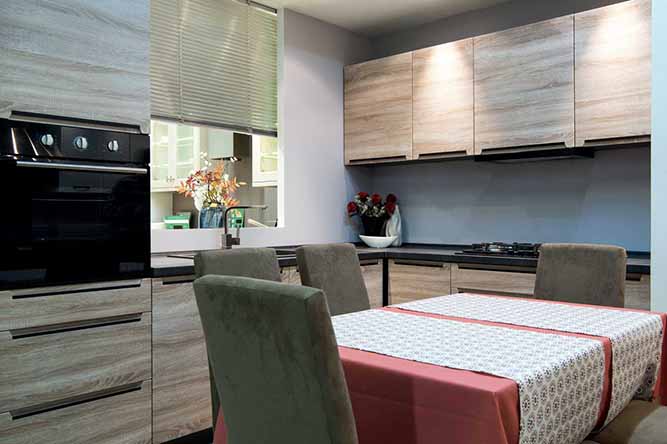 If you are ready to start your DIY project to transform your home with modern kitchen cabinet doors, you need to begin with the right materials. CabinetNow.com can help you create the kitchen design you've always wanted with customizable options for cabinet boxes and doors. Our kitchen designers can create unique, digital kitchen plans to send you, which can include your layout, sizes, and quantities for materials needed.
If you are struggling with getting started, or you have a list and are ready to talk style and material, feel free to give us a call at 1-855-669-5222 or an email to info@cabinetnow.com. Our well-trained sales staff can help you with everything from measuring to ordering.