New kitchen cabinet doors can be the perfect solution to giving your kitchen a facelift without breaking the bank. By replacing just the cabinet doors, you transform the look and feel of your kitchen without having to spend a lot of money. Not only is this project affordable, but it can also be completed by your typical DIYer!
The cost to replace just your cabinet doors can be anywhere between $50 and $500 per door. The wide range is due to the large number of custom cabinet doors that are currently available. With such a wide range, it can be difficult to know where to start or even what is right for your project. In this blog, we are going to look at how you can find new or replacement cabinet doors and drawer fronts for your next project.
Disclaimer: This blog post contains affiliate links and we may receive a small commission for purchases made. These are products we highly recommend.
---
Choosing Cabinet Doors
The first step in this project is to purchase your new cabinet doors. As mentioned above, your new or replacement cabinet doors can range in price, but to get a good idea of what you may spend you should consider your style.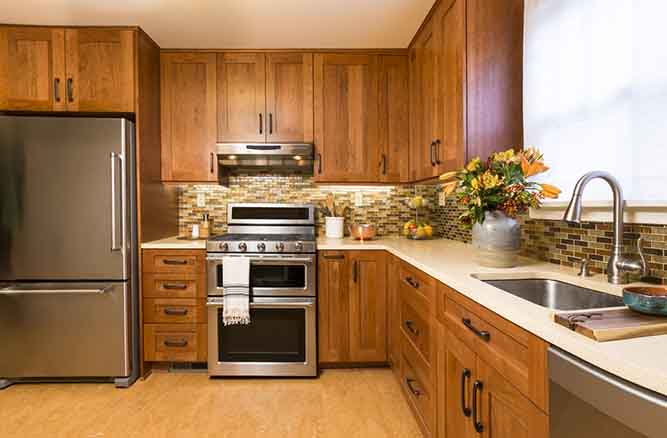 If you are interested in traditional styles, then you should consider raised panel cabinet doors and stain finishes that highlight the natural beauty of the material used. If you are looking for something more modern, then you should consider recessed panels and slab-style cabinet doors. No matter what style of cabinet doors you choose, it is important to have accurate measurements.
---
The Cost of Labor
If you plan to hire professional help for your cabinet refacing project, then you won't need to worry about sizing your replacement cabinet doors. If you are tackling this project yourself, then you may need some cabinet door measuring advice. The easiest way to get started is to grab a tape measure and head over to your cabinet boxes.
Measure the opening you intend to cover to the nearest 1/8th of an inch and record your measurements in "width x height" format. Next, add your desired overlay or subtract for inset installation. For more assistance measuring cabinet doors and drawer fronts, check out our complete guide.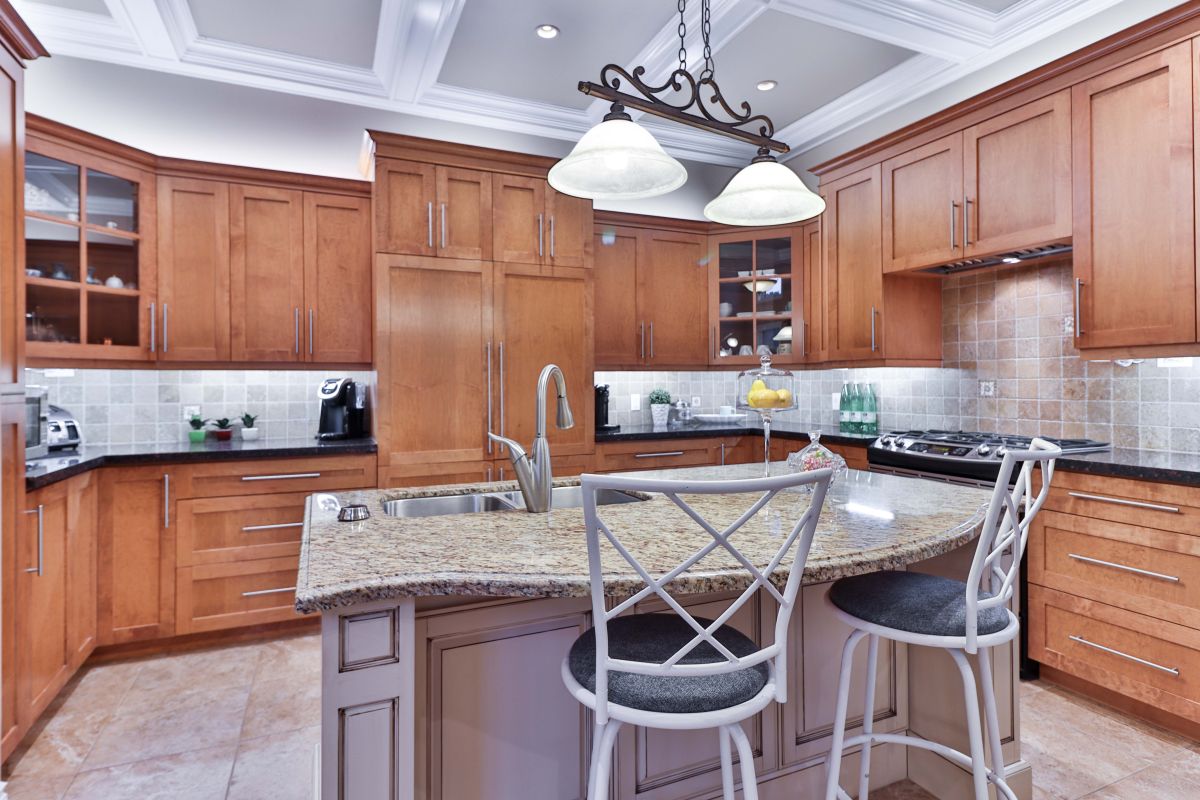 Let's take a look at the cost of labor for replacing cabinet doors:
Do It Yourself: If you plan to spend a weekend refacing your kitchen cabinets, you won't need to pay a cent on labor. Yes, it will take up your time and effort, but doing it yourself is absolutely free.
Pay For Labor: Hiring a contractor is an easier option. Not only will the job get done by professionals, but you also won't have to spend your time and effort replacing your cabinet doors.
One cabinet door replacement should take around two hours to complete at between $140 and $220. A complete replacement should include the following:
Cabinet door removal
Measurement for new doors and hinges
Installation of new doors
The overall fee charged by a contractor should also include planning, acquisition of equipment and material, preparation and protection of your kitchen, and cleanup.
---
Additional Tools Needed for DIYers
Boring tool (if you need to bore for hinges on site)
If you are taking on this project yourself, you will need to ensure that you have the tools listed above. These are great tools for any DIY toolbox, so if you don't already have them, then they can be a great investment.
---
Additional Costs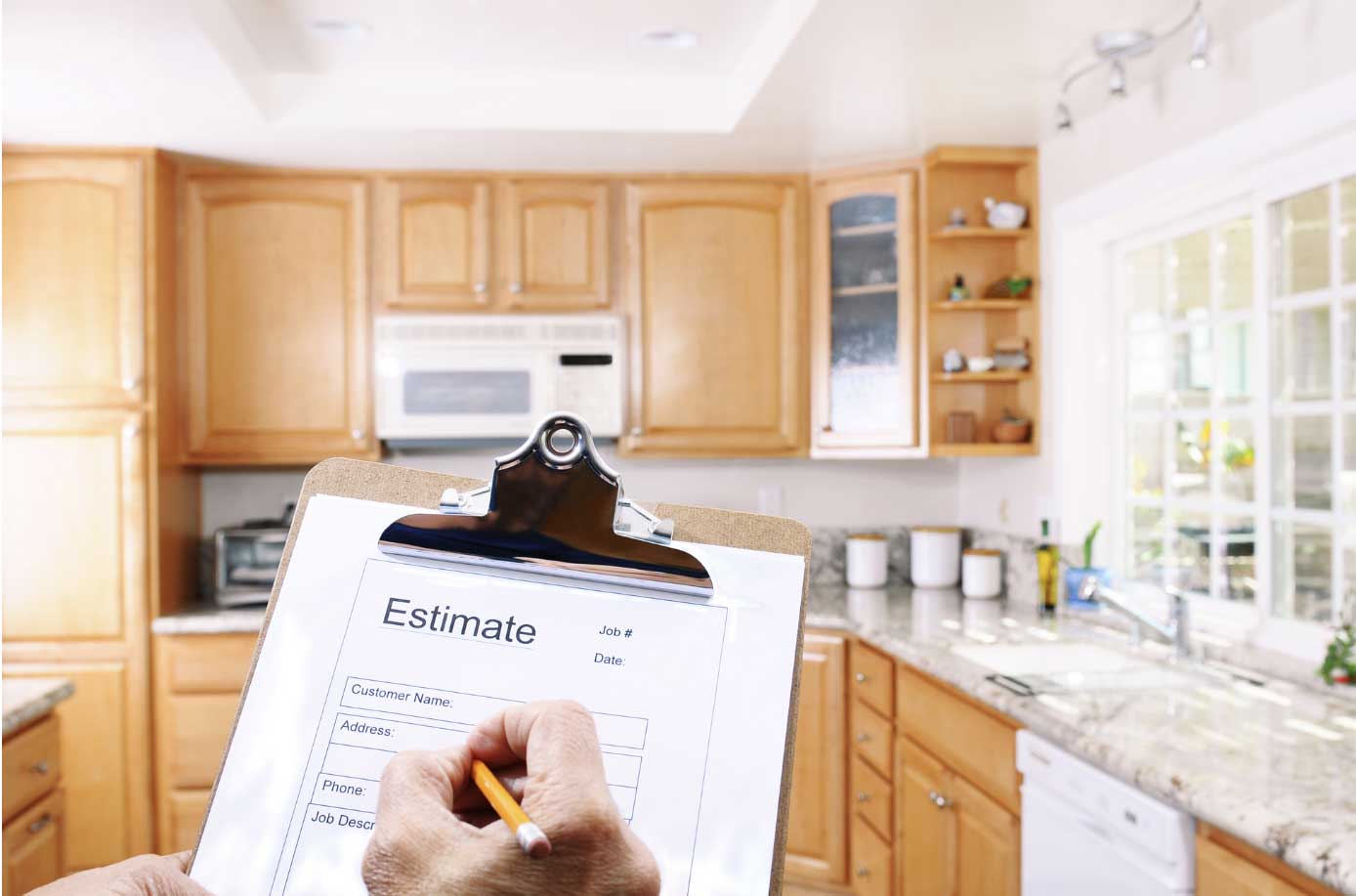 Hinges
Finishing products
Cleaning products
Whether you are doing it yourself or hiring professionals, you will need to keep in mind the following costs. Each door will need to be finished with paint or stain, and you will need to be sure to acquire hardware. You should plan to spend around $30 per cabinet door that you replace.
---
Finishing Up
Whether you decide to remodel your kitchen or just replace your cabinet doors, refacing your cabinets is a quick and easy way to give your kitchen new life. Not only will this improve the look and feel of your kitchen, but replacing or refacing your kitchen cabinets can also help to improve the value of your home.
If you are ready to start ordering or if you need assistance, please feel free to call us at 1-855-669-5222 or send us an email at info@cabinetnow.com. Our team of cabinet experts is here to help with everything from measuring to ordering.