If you're thinking of selling your home, chances are that the first thing on your mind is how to make it more valuable. To do this, many homeowners remodel their kitchen before putting their house up for sale- and with good reason! Remodeling a space as central to everyday life as the kitchen can add value to your home.
When done correctly, a kitchen remodel can add the most value to your home. Homebuyers are willing to pay more for an updated space with high-end finishes and thoughtful upgrades - it's worth investing in something that will last! Remember, the kitchen is the heart of the home, so it could make or break the deal for the buyer.
---
Kitchen Remodel ROI
Here is a breakdown of the average return on investment (ROI) for both high-end to budget kitchen remodels:
Dream Kitchen High-End Remodel: The national average ROI for a high-end kitchen remodel is around 54%. For example, if you spend $126,000 to remodel your kitchen, you'll most likely recoup $68,000.
Realistic Budget Kitchen Remodel: The return on investment for a kitchen remodel on a budget is around 80%. For example, if you spend about $21,000, you'll recoup approximately $17,000.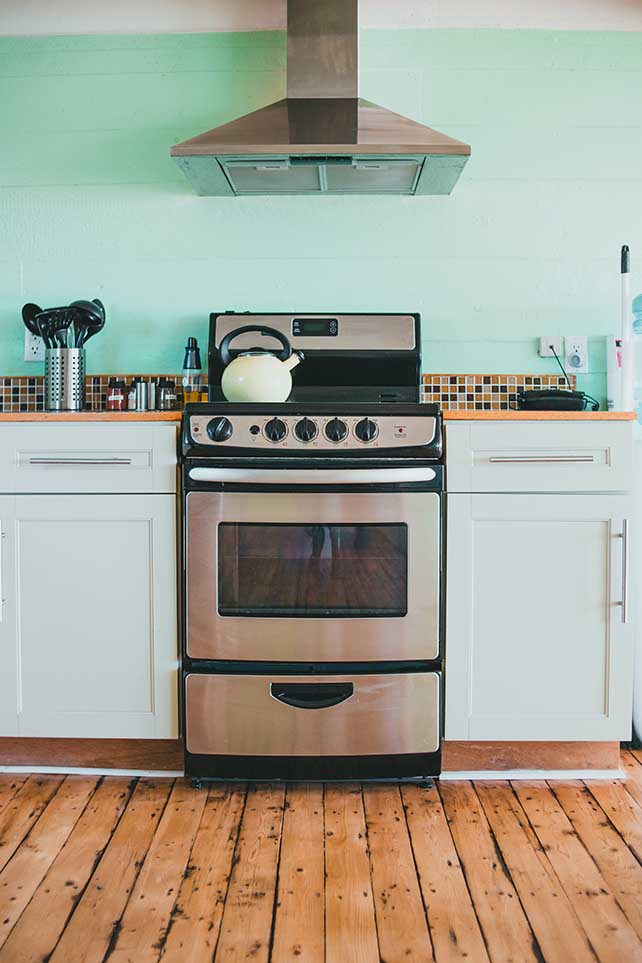 ---
External Factors
Although there is no one-size-fits-all ROI for kitchen remodels, various factors come into play and influence the amount you'll recoup. It may not be worth it to do a major overhaul if your home's location or age won't increase its value as much as expected. These include the following:
Property Improvements: Remodeling your kitchen falls under this category of value-adding factors. Together with your real estate agent, discuss which areas of your home need attention. Sometimes improving your property is as easy as mowing the lawn, planting some flowers, or even something more involved like a bathroom remodel.
Age Of The Home: Buying an old home has plenty of benefits, but it also comes with its own unique concerns. Things like outdated plumbing, cabinetry, or electrical wiring can cause problems and decrease the value of a home. Before putting an older home on the market, you may want to get an inspector to see if the house's outdated elements need upgrading. Once updated, an older home's value should increase, especially if the home has character.
Condition Of The Home: The appearance of your home is everything when it comes to curb appeal. Most homeowners will judge your home on how it looks and its condition. Therefore, it is essential that your home is not only in great shape but also looks great from the street. A house that needs loads of work done is seen as less valuable than a home that doesn't require much work.
---
Value Adding Kitchen Remodel Updates
Whether it is a full remodel or a few updates, there are a few upgrades that any homeowner should consider. Things like solid wood cabinetry and stainless steel appliances fall into this category:
Install A Stainless Steel Sink: Stainless Steel is a great choice for your kitchen sink. Stainless steel has a lot of benefits for homeowners including the fact that it is antimicrobial, meaning that it can be easier to keep clean. Extend this throughout your kitchen by adding stainless steel appliances to create a sense of unity.
Add An Island: If you have space, why not get a kitchen island or mobile workstation. A kitchen island adds more functional and practical space, which makes the kitchen more comfortable for guests and chefs alike.
Add Recessed Lights: Be more creative with your kitchen lighting and add recessed light. Consider having these lights on a dimmer to give you lighting options when needed. Plus, it is an affordable option that can be easily added to an existing kitchen without having to do a full remodel.
Paint Your Cabinets: Adding a fresh coat of paint to your cabinets can give your kitchen a new look and feel. Go with a classic white or a more modern light gray with new door handles and drawer pulls to finish the look.
Install Modern Switches And Outlets: From USB ports to wireless chargers, you have many more options for your switches and outlets. Take your time in deciding what a typical homeowner will find convenient and add it to your kitchen before putting it on the market.
Get A Backsplash: Whether you choose a creative DIY approach or hire professionals, adding a backsplash can add so much value to any kitchen. Not only does it add a beautiful focal point, especially in small kitchens, it is also a practical addition.
Update Your Fixtures: In the past ten years, kitchen faucets have been updated with high-tech features or integrated sprayers that make cleaning up after a meal so much easier. Convenient features like modern fixtures can be a huge bonus for buyers.
Match Your Appliances: This may seem like an unnecessary update, but it will add value to your kitchen. If you already have high-quality appliances that do not match, you can order new doors or panels for some models at a fraction of the cost of replacing the whole unit.
---
Final Notes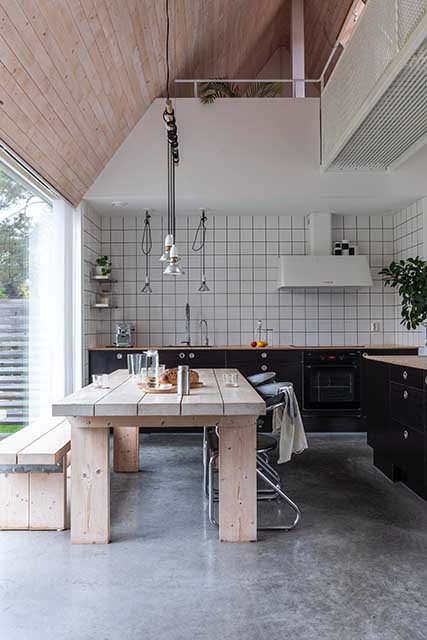 If you're feeling overwhelmed with the prospect of a renovation and selling your home, don't panic. Be realistic and reasonable with yourself, these are both time-consuming, stressful projects. You can start by talking to your realtor about what is trendy in the market for both renovations as well as homes on sale in your area.
If you are ready to start ordering or if you need assistance, please feel free to call us at 1-855-669-5222 or send us an email at info@cabinetnow.com. Our team of cabinet experts is here to help with everything from measuring to ordering.