White Shaker Cabinets: The Timeless Classic
White Shaker Cabinets are a staple of kitchen and bathroom design. Shaker-style cabinets have always enjoyed a good amount of popularity due to the high quality of both the material and craftsmanship associated with the Shaker community.
White Shaker-style cabinet doors combine an extremely versatile door design with an equally versatile color. White shaker doors are great choices for a wide variety of kitchen styles from classical to modern designs. Let's take a look at why this style of kitchen cabinet will continue to be one of the most popular choices!
---
White Cabinets Brighten the Room
White is the perfect choice for your cabinets if you want to brighten up your kitchen. The white of the shaker cabinets will reflect natural and artificial light throughout your kitchen. This will not only give you a nice and bright space to work, but it will also create the illusion of more space.
---
Add a Sense of Energy
White is often associated with the sun, and so when you paint your kitchen white it creates warm and comforting feelings. Painting your shaker cabinets white helps to bring more energy and positive feelings to your kitchen.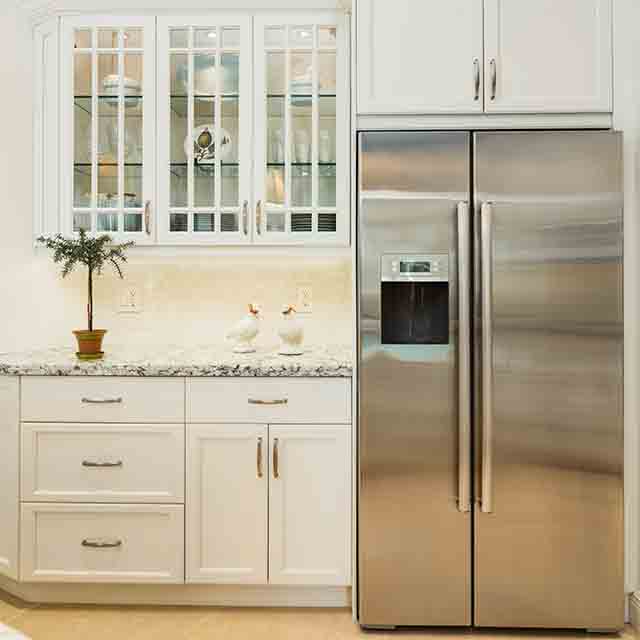 ---
White Shaker Cabinets are Easier to Keep Clean
With their minimalist design, shaker-style cabinet doors are extremely easy to keep clean. If you want to make them even easier to clean, try painting them white. White paint does not hide dirt or stains well, which may sound like a bad thing.
However, being able to clearly see when and where your cabinets need to be cleaned is actually a benefit. It is like a notification that it is time to clean your cabinets.
---
White Shaker Cabinets are Easier to Paint On
Whether you are painting cabinet doors, boxes, or drawers white can be a more forgiving color. Other colors tend to show imperfections more so when people look at cabinets that have been painted white they usually won't notice any flaws. As above with cleaning, the shaker's minimalistic design makes it a breeze to touch up. Additionally, if you want to change your cabinets' color down the road, white is the easiest color to paint over.
---
White Blends with Almost Any Color Themes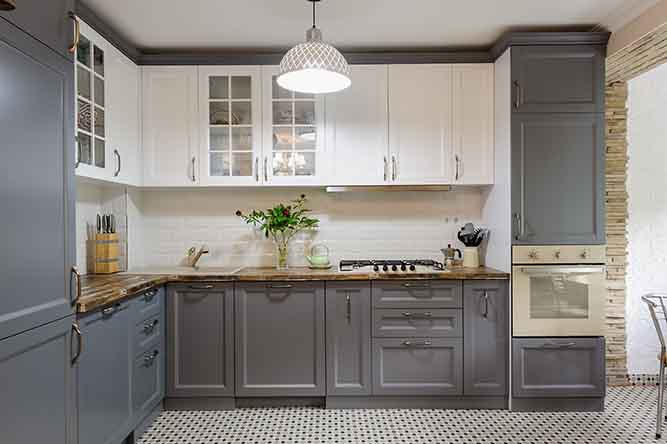 When getting ready in the morning, it is easy to find clothes that go with your white shirt. You can match them up any way you want - dressy or casual! A cabinet painted a different color might seem strange at first glance, but experiment and see how well your new choice goes together with other colors like brown, black, or maybe even pink.
If you are looking for something more modern or trendy for your shaker cabinets, consider a two-tone kitchen. If you paint your base cabinets a darker color than your wall cabinets, then your kitchen will feel larger. Alternatively, if your kitchen feels too open, switch the colors around and your kitchen will feel more grounded.
---
White Paint is Typically More Affordable
Some people may not instinctively know this, but a store that sells paint will always have white options. White is one of the most popular colors due to its versatility and affordable prices. White paint is typically the cheaper option because it does not require any color tinting.
Your local paint store most likely will carry white paint in multiple sheens. Even though there is no color to be mixed, it is still a good idea to have your paint store shake the can. This is because you never know how long it has been sitting, which means you could have a lot of stirring to do.
---
Final Thoughts on White Shaker Cabinets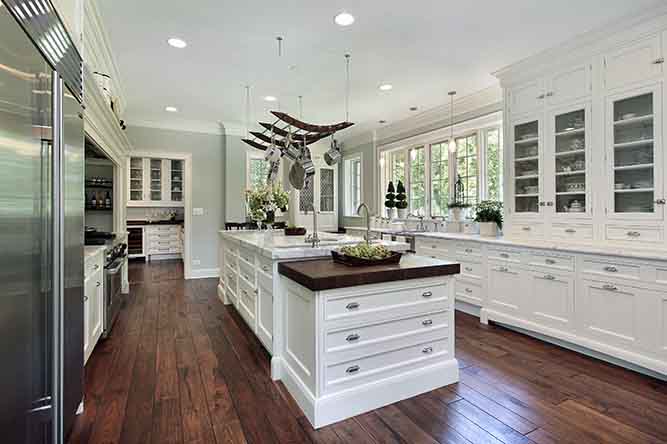 You cannot really find a cabinet door style that has had the staying power of the shaker door. Combined with white paint and your kitchen may never go out of style.
If you are ready to start ordering or if you need assistance, please feel free to call us at 1-855-669-5222 or send us an email at info@cabinetnow.com. Our team of cabinet experts is here to help with everything from measuring to ordering.