In our last blog post, we took a quick look at ideas for small kitchens. We thought this topic deserved another, more in-depth discussion. A recent article from CNBC reported that the average apartment size is 5% smaller than a decade ago. For studio apartments, where space is already at a premium, this number is closer to 10%. As smaller living spaces seem to be on the rise, we thought it would be helpful to provide a detailed guide with useful resources for those with a small kitchen. To that end, we will begin this guide by discussing some broader topics, such as budget and layout, before moving to specifics like material choice, appliances, and lighting.
The first topic we will be covering is budget planning. Like most financial matters, planning an accurate budget, and sticking to it, can be a difficult task. So, let's take a closer look at what going into planning the budget for a small kitchen project.
Disclaimer: This blog post contains affiliate links and we may receive a small commission for purchases made. These are products we highly recommend.
---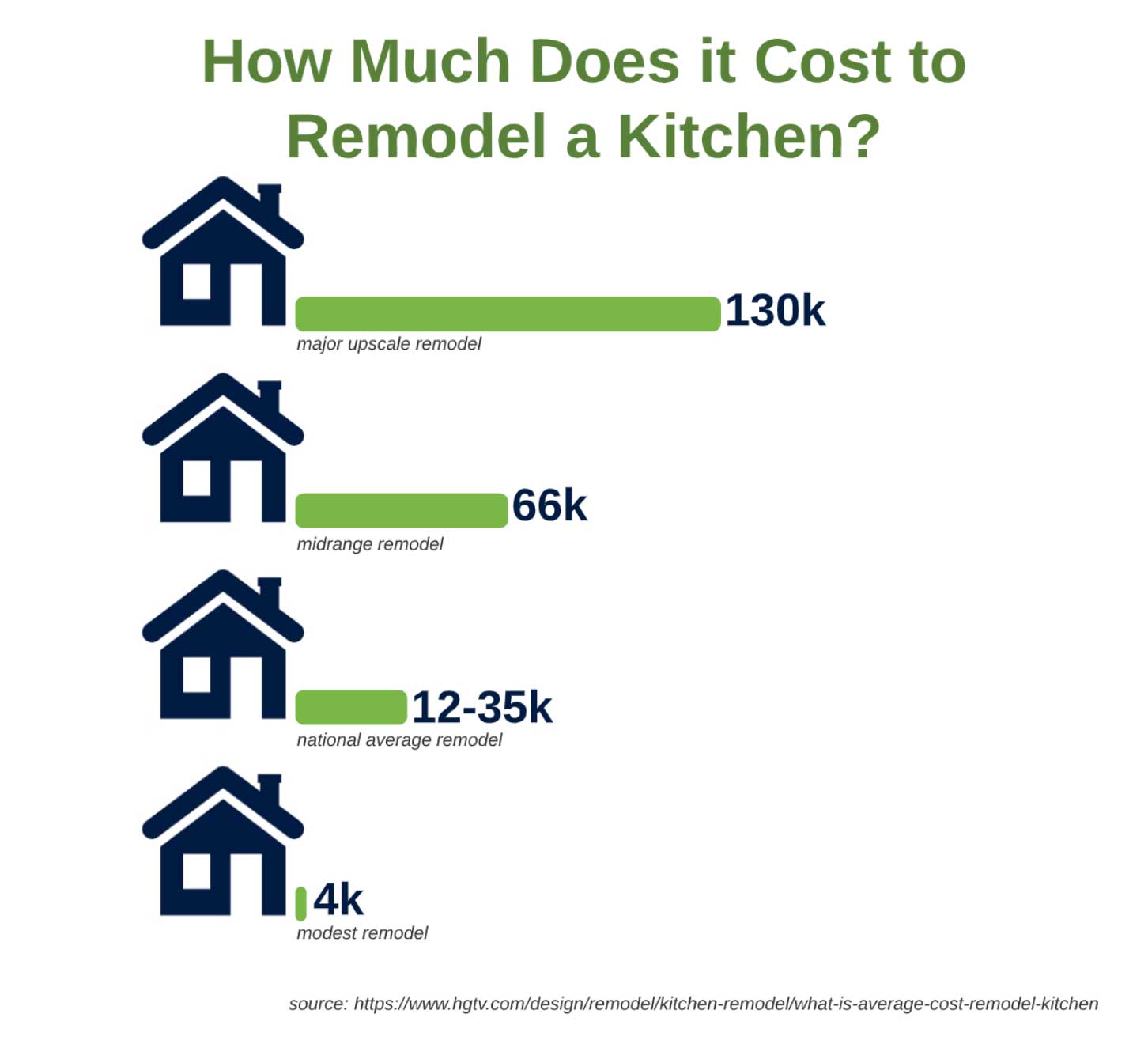 For small kitchens, choosing the right floor plan can make or break their usability. If you are not replacing the cabinet boxes and are looking to do a more modest remodel, then you will be limited by the existing space. However, if you are undertaking a larger project, then you can reconfigure your cabinets and appliances to maximize your space. Below, we will take a look at three common small kitchen layouts. The custom floorplans below were made by the sales team at CabinetNow, who can help you create the perfect layout for your small kitchen.
---