When it comes to kitchen renovations, updating cabinets is often a major component. However, not everyone has the budget for a complete cabinet replacement. That's where CabinetNow comes to the rescue. In this customer highlight, we delve into Paul's journey with CabinetNow as he successfully transformed his 1985 kitchen cabinets by refacing only the cabinet doors. With our high-quality custom door refacing, Paul achieved a stunning two-tone look with white on the top and a rich blue on the bottom, creating a modern and visually appealing space. Through Paul's experience, we'll explore the benefits of refacing, the challenges he faced, and how CabinetNow provided the perfect solution.
The Need for a Kitchen Upgrade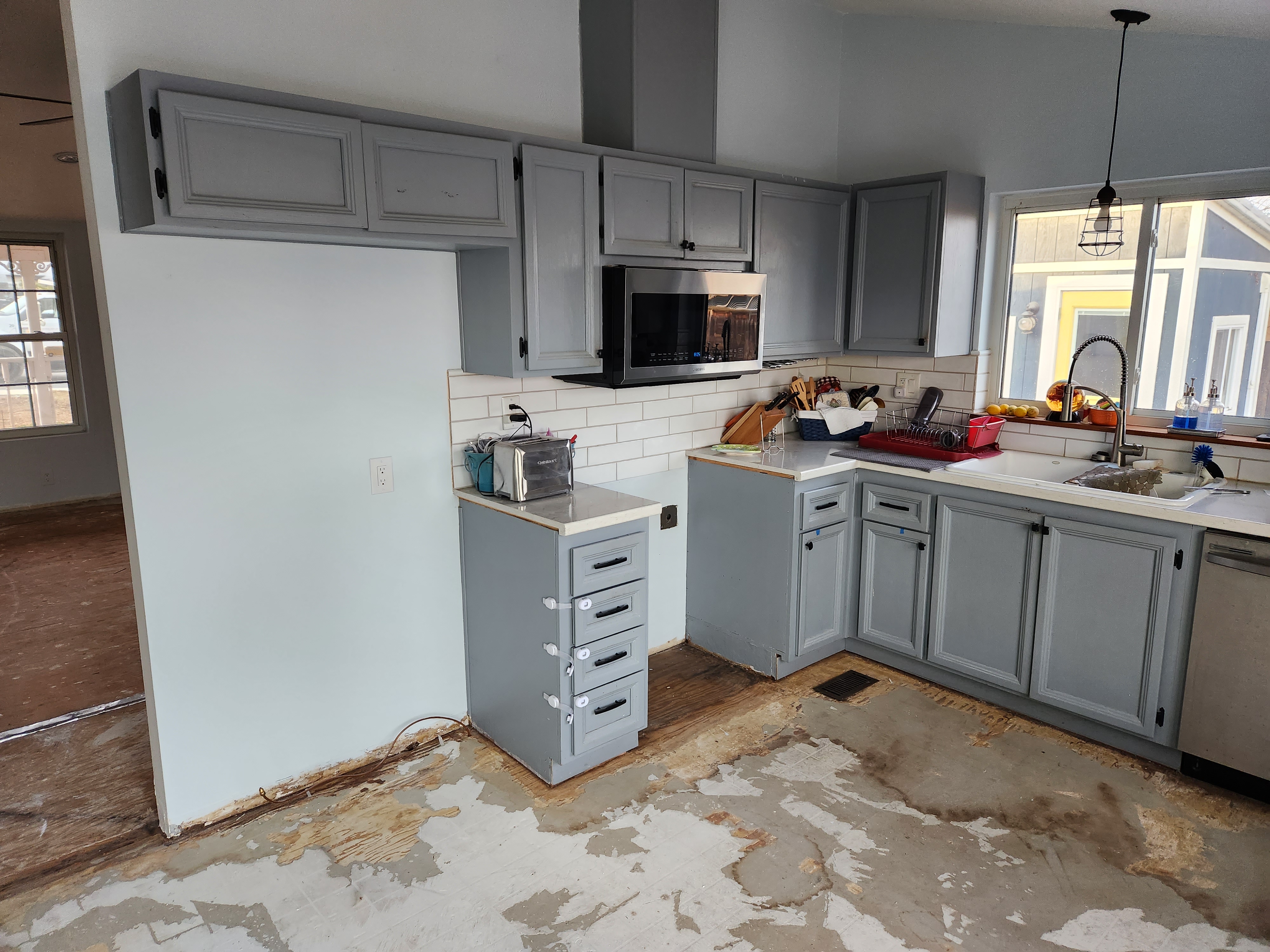 Paul's kitchen was trapped in the past, burdened by outdated 1985 cabinets that no longer reflected his style or the modern aesthetic. However, the cost of purchasing new cabinets seemed prohibitive. After thorough research on multiple websites, Paul discovered CabinetNow, attracted by our combination of competitive pricing and exceptional quality. With a desire to revitalize his kitchen without breaking the bank, Paul made the decision to reface his cabinets by replacing the cabinet doors. This choice allowed him to achieve a fresh, updated look while saving a significant amount of money compared to a full cabinet replacement.
Benefits of Refacing
Refacing cabinets offers numerous benefits, making it an attractive option for homeowners looking to upgrade their kitchens on a budget. By keeping the existing cabinet framework intact, refacing eliminates the need for extensive demolition and installation, significantly reducing both cost and disruption. CabinetNow's custom door refacing takes this process to the next level, allowing customers to choose from a wide range of stylish options tailored to their unique preferences.
Cost Saving Benefits of Refacing
CabinetNow provides cost-effective refacing solutions, offering high-quality custom options that can transform your kitchen within your budget. Whether you choose pre-primed drawer fronts or unfinished raw wood cabinet doors, CabinetNow ensures that you receive durable and stylish products that can be tailored to your exact measurements.
The Design Choice of Two-Tone Cabinets: Why You Should Choose White on Top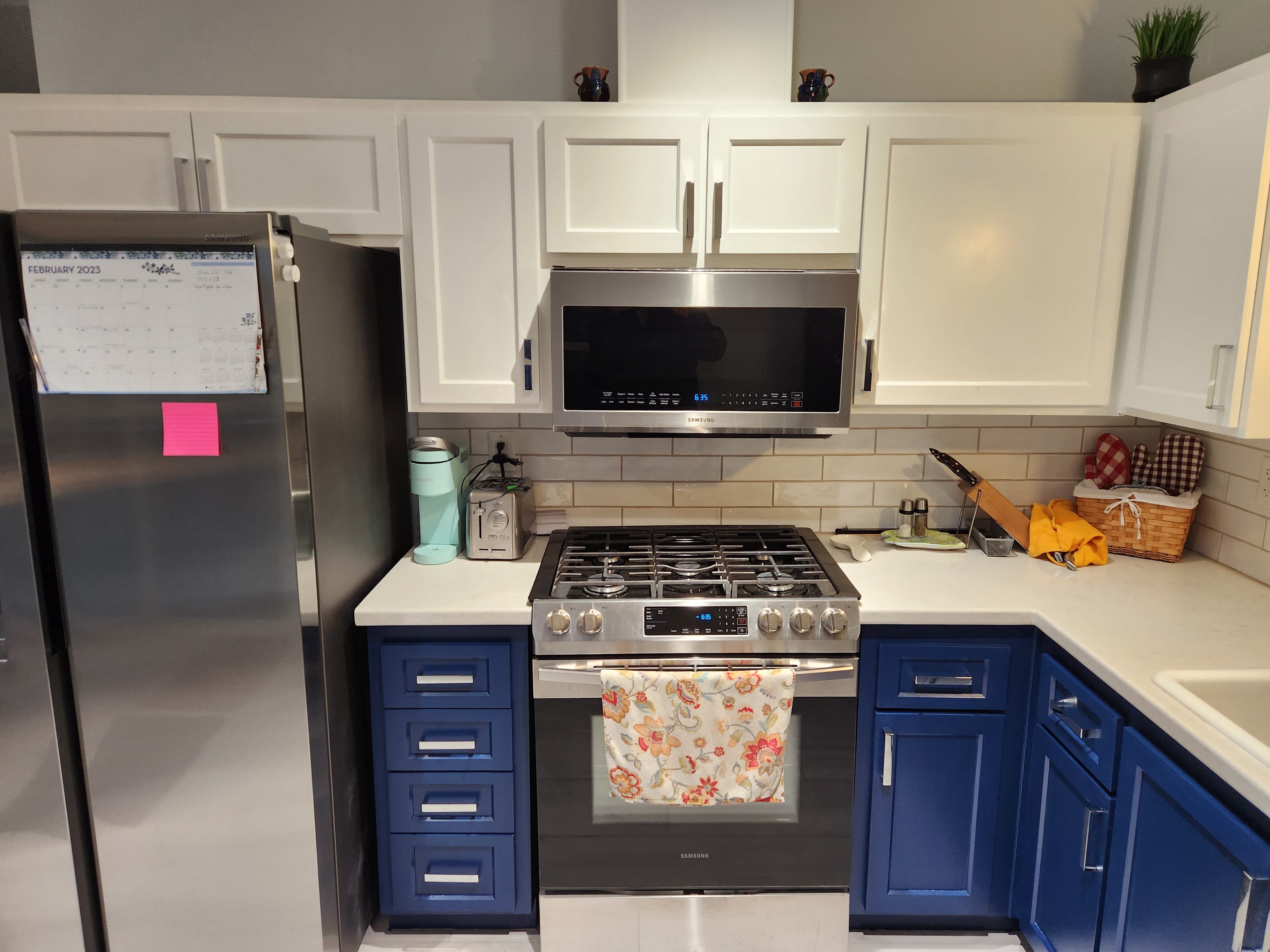 Paul's decision to embrace a two-tone cabinet design further enhanced the transformation of his kitchen. Two-tone cabinets involve using different colors or finishes for the upper and lower cabinets, creating a visually striking and balanced effect. In Paul's case, painting the top cabinets white and opting for a rich blue shade on the bottom not only added depth and character to the space but also had the added benefit of making the kitchen appear larger. The contrasting colors added dimension and visual interest while maximizing the sense of openness and light. This design choice is especially beneficial for smaller kitchens or spaces with limited natural light, as it counteracts any potential sense of claustrophobia.
The Two Primary Challenges
During the cabinet refacing process, Paul encountered two primary challenges: prepping the cabinets and doors for painting and ensuring proper alignment during installation.
Prepping For Paint
Prepping the cabinets and doors involved meticulous attention to detail. To shorten and simplify this step, Paul chose CabinetNow's White primed Artesia drawer fronts, which came prepped and ready to paint giving him time to achieve a flawless finish of paint. This saved him time and effort, streamlining the preparation process and allowing him to focus primarily on sanding and carefully cleaning the surfaces of his unfinished Artesia cabinet doors, ensuring a smooth, primed, and paint-ready base all while saving hundreds of dollars.
Key Steps to Prep for Painting:
Clean the surfaces to be painted.
Repair any cracks or holes and sand the surfaces.
Apply primer if needed.
Mask off areas that shouldn't be painted.
Fill gaps with caulk.
Clean and prepare painting tools.
Ensure proper ventilation.
The Installation Process
Proper installation and alignment of the new doors were crucial to achieving a seamless look in Paul's kitchen. CabinetNow's unfinished raw wood Artesia cabinet doors, customized to his specifications, provided the perfect solution. The doors were precisely made to size, ensuring a snug fit and making the installation process significantly easier. To align the doors correctly, Paul utilized CabinetNow's installation guides and instructional resources, which provided step-by-step guidance. By following these resources and taking the time to measure and adjust, Paul achieved impeccable alignment, ensuring that the tops of the doors seamlessly lined up with the other doors.
Paul's Experience as a DIYer and Why He Chose CabinetNow
Paul and his wife are experienced DIYers, having successfully completed various projects, including finishing an unfinished basement. Their DIY background equipped them with the necessary skills and confidence to take on the kitchen cabinet refacing project. CabinetNow's quality and stylish doors, combined with the convenience of made-to-size options, made the entire remodel easier and more manageable. The doors provided a solid foundation for their creative vision, allowing them to achieve a professional-looking result without the need for costly professional installation.
Cost Saving Benefits of Installing Cabinet Doors Yourself VS Hiring Cabinet Installers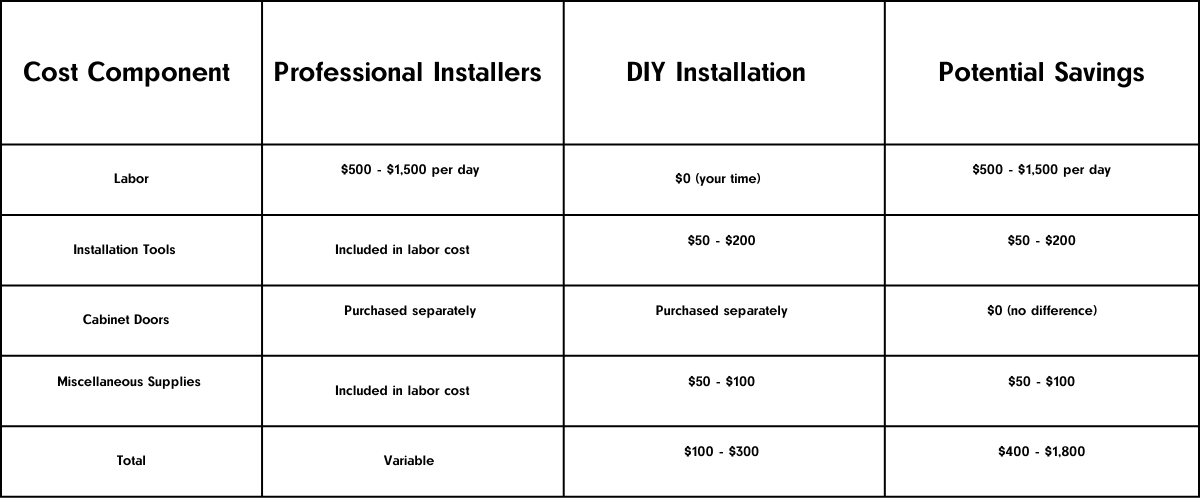 Inspiration For Your Next Project!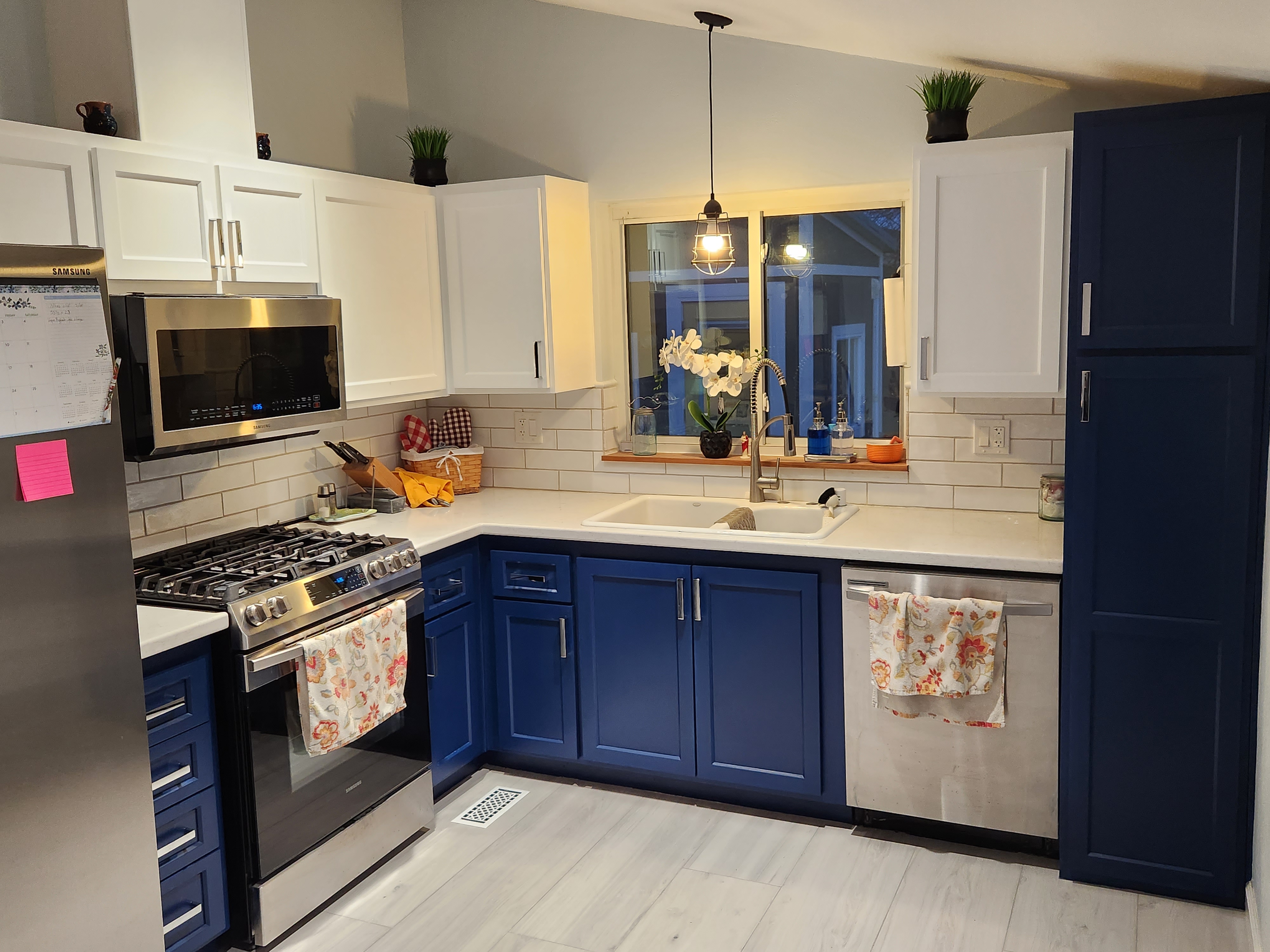 Paul's experience with CabinetNow showcases the transformative power of custom door refacing, especially for those on a budget. By choosing CabinetNow, Paul was able to update his 1985 kitchen cabinets, creating a stunning two-tone design that breathed new life into the space. Refacing cabinets not only offers substantial cost savings but also minimizes the disruption and time involved in a complete cabinet replacement. CabinetNow's commitment to quality, stylish options, and precision-made doors tailored to individual specifications played a significant role in Paul's successful kitchen remodel. If you're looking to revitalize your kitchen without breaking the bank, CabinetNow provides the ideal solution, allowing you to achieve a fresh and modern look that suits your style and budget.