Timeless Two-Toned Kitchen Cabinets
Stuck between two colors? Or maybe you just want a lasting and unique touch to your kitchen. You can create a timeless kitchen design by using two different tones with custom cabinets. Adding two tones to your kitchen cabinets is not only an innovative approach, but can create dimension, add elegance, and be personalized to fit any cabinet system.
---
Inspect Your Kitchen Layout
When considering a two-tone kitchen, there are many options to choose from including where you want the two tones to be placed and what colors you choose. First, analyze your kitchen layout.
Components to consider when choosing where to place the two tones:
Questions to ask yourself when choosing the colors for your two tones:
Do you want a pop of color?
Or do you prefer neutral colors?
Do you want to include wood?
There are two classic approaches we see when designing two-toned kitchens. The first is applying one color on the kitchen island and the other on your cabinets. The second approach is applying one color on your upper cabinets and the other on your base cabinets. Both are timeless and stunning options. It really just depends on the components you have in your kitchen and personal preference.
---
Create Contrast With Your Island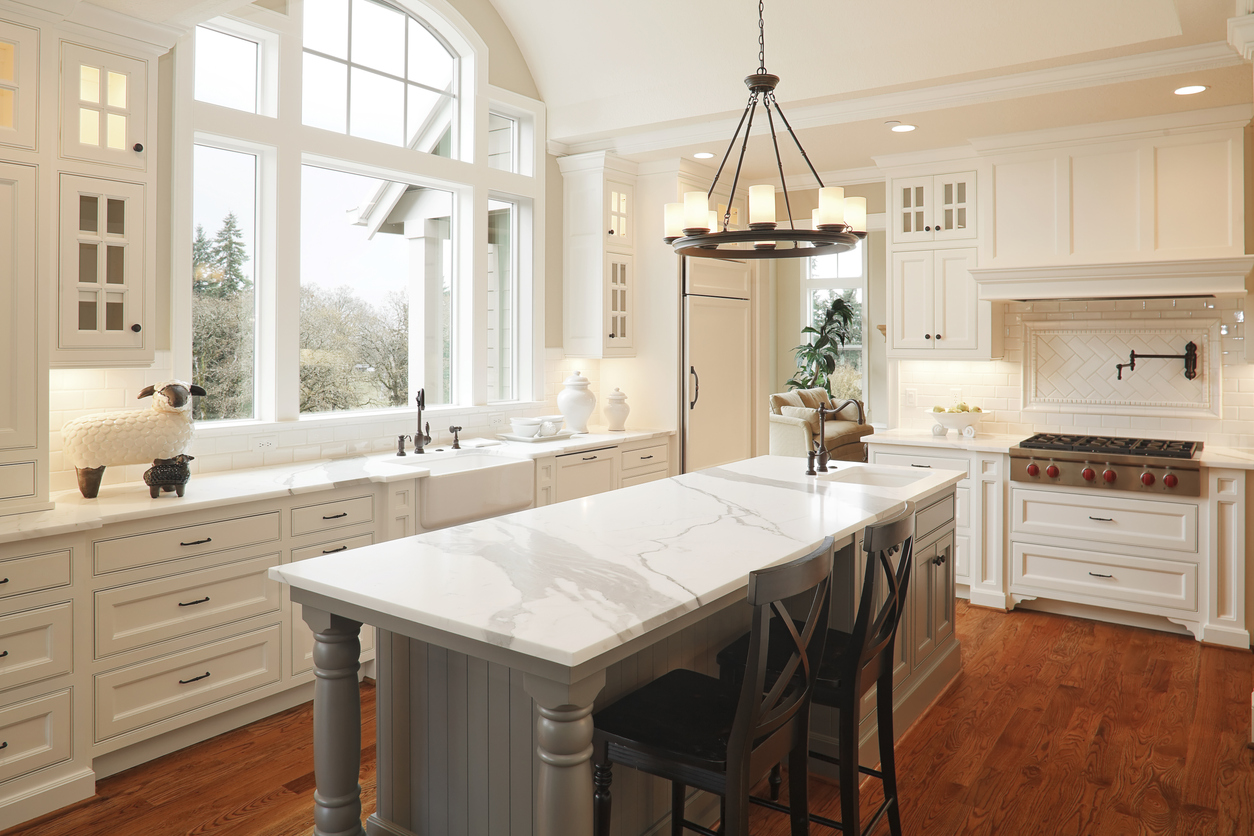 A classic way to design a two-toned kitchen is by adding one tone to your kitchen island and the other tone to the rest of your custom cabinets. This is a subtle, yet effective way to create an eccentric detail to your kitchen. Rather than matching your entire cabinetry, consider this innovative approach of choosing a separate color or wood species for your island which can add contrast to your kitchen needs.
---
Separate Base and Upper Cabinets
If you don't have an island, you can separate your base and upper cabinets with two different tones. So, one tone would be on the upper cabinets and another would be on the base cabinets.
Interior designers typically recommend using the lighter shade on the top and the darker tone on the base cabinets. This can help your kitchen feel larger by drawing the eyes up which can create an open and airy ambience.
---
Wood and White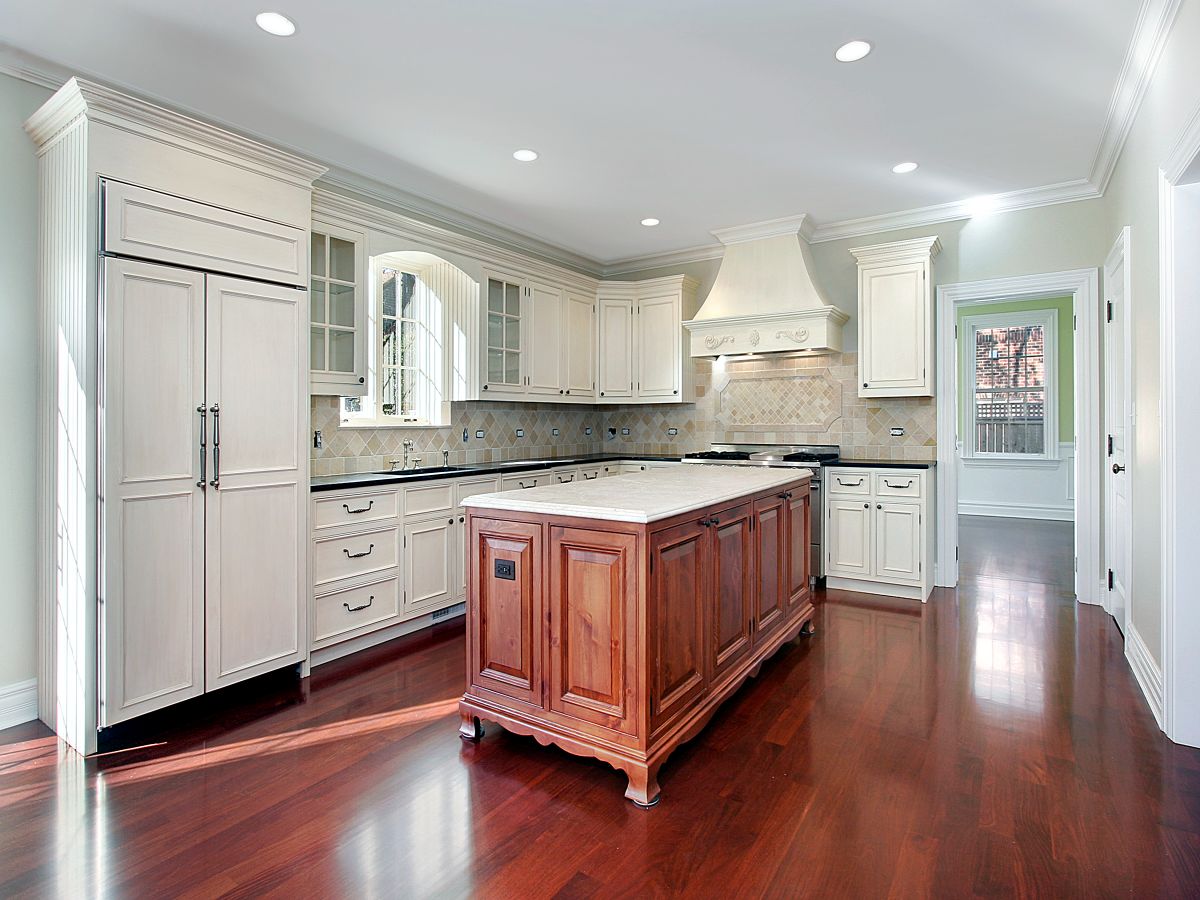 Wood and white are classic cabinetry colors. When you mix wood and white together it can create a timeless rustic look for your kitchen. And better yet, if you have hardwood floors you can match the wood species of your custom cabinets to the hardwood flooring. This is great for a two-tone kitchen because it won't be plastered in that specific wood species but you can slowly incorporate it by adding it to your kitchen island or base cabinets.
---
Pop of Color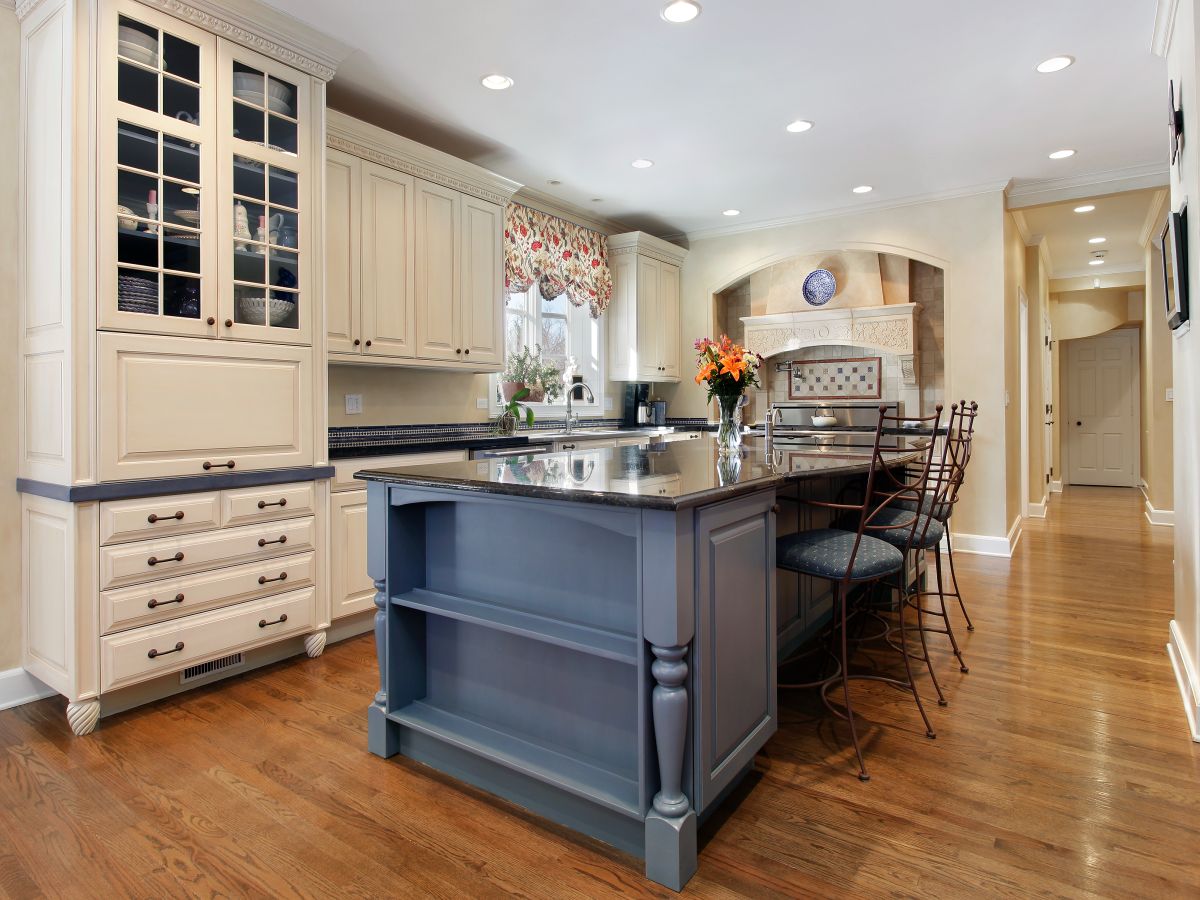 While wood and white are classic colors to choose for domestic custom cabinetry, adding a pop of color can be a timeless choice as well. Typically, if you are going for an ageless two-toned kitchen, pairing white with a color is the way to go. White can tone down the color you choose to add if you are already feeling on the edge about even adding a color into your custom cabinets. The balance of both can really enunciate your space in a delicate way.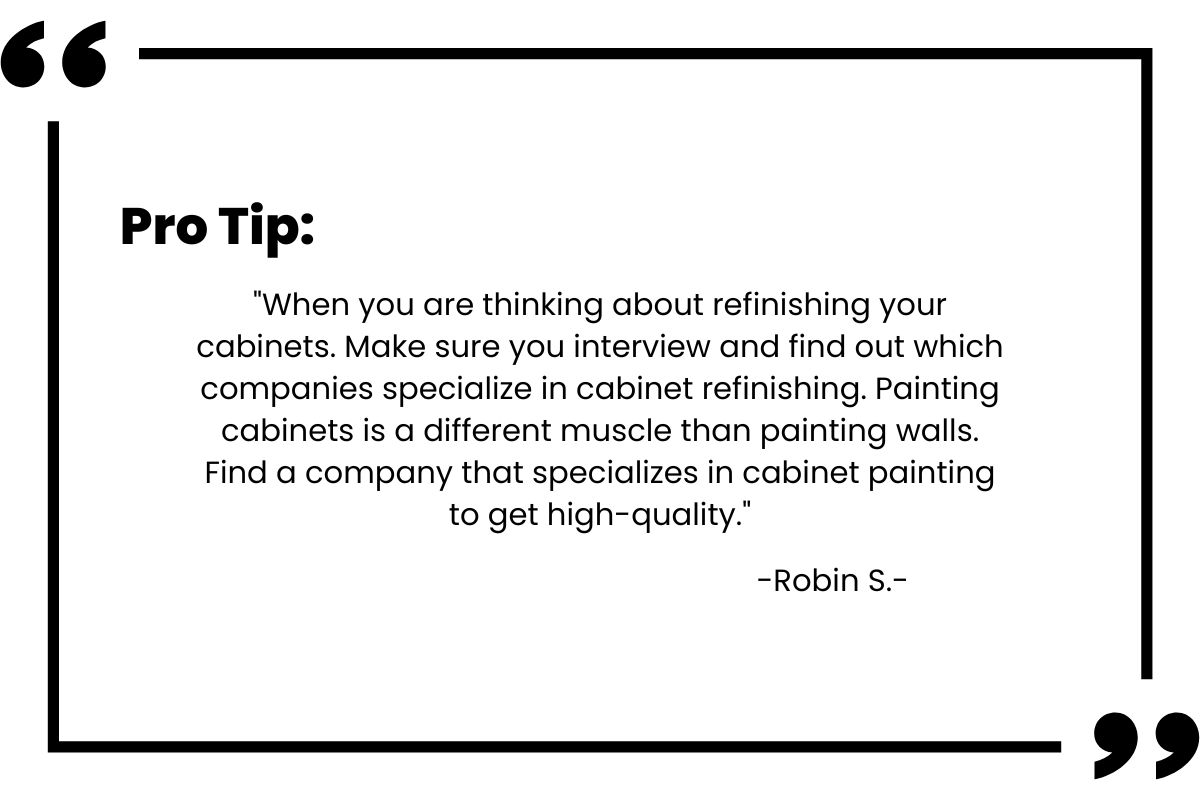 For that timeless two-tone kitchen look, interior designers usually recommend adding your color of choice to your kitchen island. Plus, you can always incorporate that color into your custom cabinets by adding trim that matches as shown in the picture!
Options for classic colors to add to your two-tone kitchen are CabinetNow's cabinet doors in sage green or navy blue.
---
Wrapping Up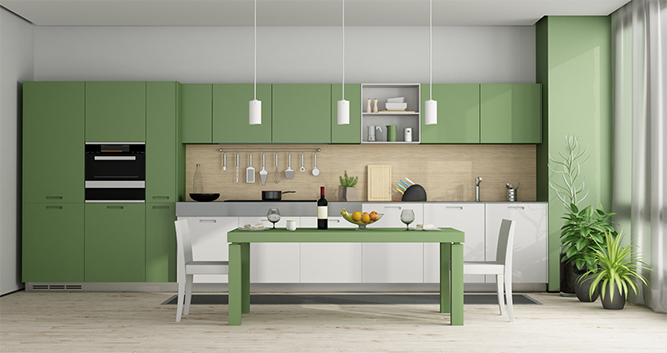 Two-tone kitchens help you get the most out of your kitchen design by doubling up the fun and personalization touches. Custom cabinets will help you customize your dream kitchen by choosing between the endless possibilities of colors and cabinet components!
If you are ready to start ordering or if you need assistance, please feel free to call us at 1-855-669-5222 or send us an email at info@cabinetnow.com. Our team of cabinet experts is here to help with everything from measuring to ordering.