Reviving the Life of Old Cabinets with New Doors
Replacing just your cabinet doors is a great way to give new life to cabinets that have lost their luster. Adding new, custom cabinet doors to your existing cabinets is also a great chance to modernize your design to keep it fresh for the future. There are many styles and types of custom cabinet doors. In this blog, we will look at some of the general categories for cabinet doors to help you get started on your next kitchen remodeling project!
---
Door Styles
When looking for your new cabinets, you will notice many options. If you have a general idea of a style, you can start narrowing down your search. One style feature that you can sort by is the type of panel on the door. Our cabinet doors can be ordered with a flat or raised panel, and we also have slab-style doors. Each style has its own unique benefits.
Raised Panel Cabinet Doors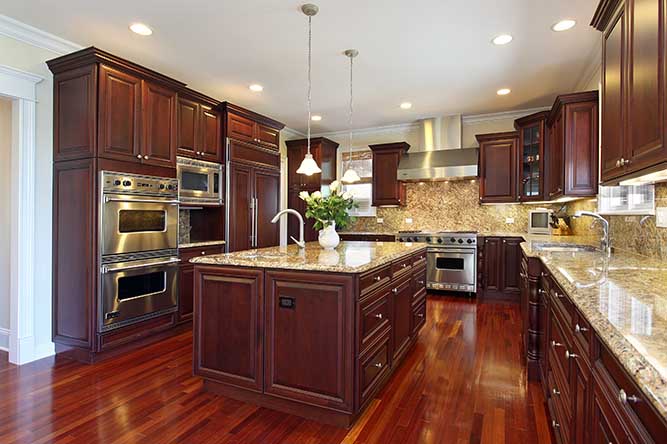 Raised panel doors, as the name might suggest, have a raised center panel. The center panel will be the same height as the frame of the door. Typically, they have detailing done around the inside edge of the frame, the outside edge of the panel, or both. Our raised panel doors come in solid wood options as well as thermofoil.
In addition to the material choice, you can also choose between square and arched raised panel doors. You could also consider mixing raised panel doors in your kitchen. For example, installing raised arch doors on your upper cabinets and square for the lower. If you are looking for a traditional-style kitchen, raised panel doors are an excellent choice!
Raised panel doors are an excellent choice for those looking to create lasting, traditionally inspired designs.
Flat-Panel Cabinet Doors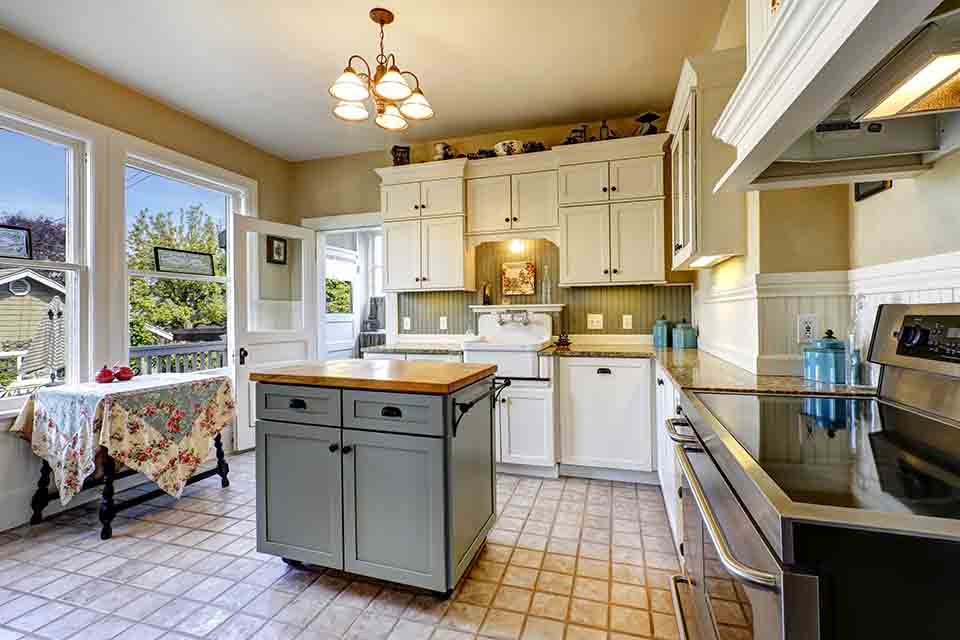 Flat-panel doors, on the other hand, have a flat center panel that is fixed inside the frame. Like the raised panel door, our flat-panel doors can have detail on the inside and outside edges of the frame. We offer flat-panel doors in solid wood and thermofoil options. Flat-panel doors can be used to give your kitchen an updated and modern theme, and they are also available in both arched and square shapes.
A current trend that illustrates this is the two-toned kitchen. Not only will this create a modern look, but it can also help smaller kitchens feel larger. You can achieve this effect in your kitchen by painting your lower cabinets in a darker color than your upper ones. This adds a sense of depth to the room, making it feel more open. If you have a larger kitchen, simply reverse the colors (lighter on the bottom) to give the room an element of interest.
Flat-panel cabinet doors are perfect if you are wanting to create a more modern or transitional design. For example, the Shaker cabinet door can be used to create a wide range of trendy and modern designs.
Slab Cabinet Doors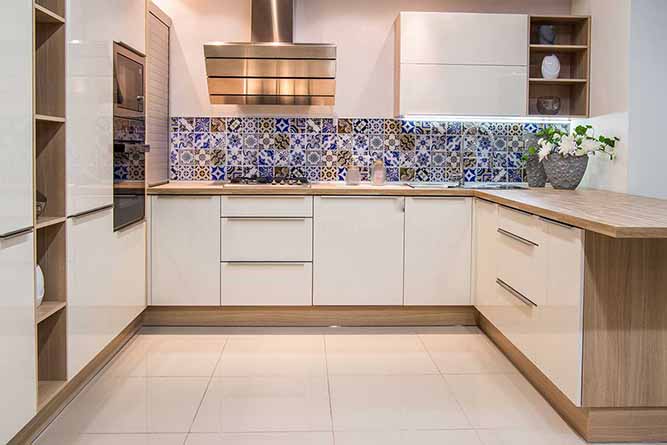 Slab cabinet door panels—not to be confused with flat panel cabinet doors—combine simplicity with sheer beauty through a flat surface and natural wood grain from solid woods or from various colors and designs with thermofoil plank doors. Slab-style doors are another way to create a modern aesthetic in your kitchen. When installed with a full overlay, slab doors create a stunning and seamless look in your space.
---
Finishing Up
In summary, the raised panel doors offer arched or squared designs. Plank door panels are usually plain, but many have curved edges for added appeal. Flat-paneled cabinet doors have similar design options to the raised panel doors but have a flat plank inside the frame.
Once you narrow down the style of cabinet doors you are interested in, then you can start deciding on material types, finishes, and colors. Also, it is important to remember that you are not tied to one style of door. Mixing and matching styles can add interest to your kitchen and help you create a unique aesthetic for your home.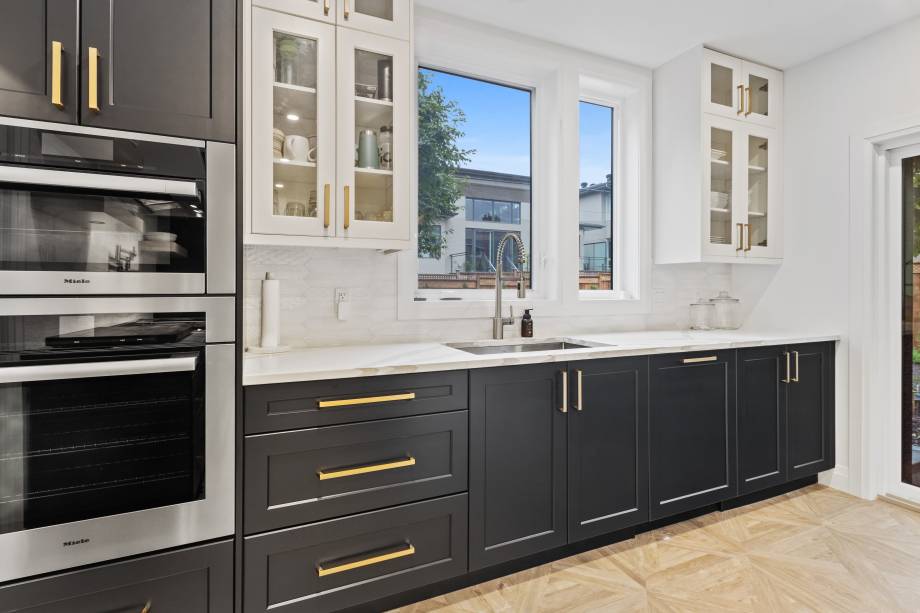 If you are ready to start ordering or if you need assistance, please feel free to call us at 1-855-669-5222 or send us an email at info@cabinetnow.com. Our team of cabinet experts are here to help with everything from measuring to ordering. You can also fill out our custom cabinetry request form for a free quote which includes a 3D render and layout design from our professional designers!