Slab Style Cabinet Doors and Drawers
Slab cabinet doors and drawers are perfect for a modern, minimalist kitchen or bathroom. With the right finish and decorative hardware, they can also be great in transitional spaces. If you are planning or already have attention-grabbing features in your kitchen like granite counters or decorative tile, slab doors make the perfect complement with their subtle sophistication.
When you're refacing your kitchen cabinets or doing an entire remodel, one of the most time-consuming decisions is the style and finish of your cabinets. And why shouldn't it be; it's a huge decision. It's what makes up the overall design and holds your kitchen storage space.
Kitchen design can be tough, especially if you are new to it. If you are looking for ideas or inspiration, check out some of the free kitchen design programs available to help get your creativity flowing!
---
What Is A Slab Door?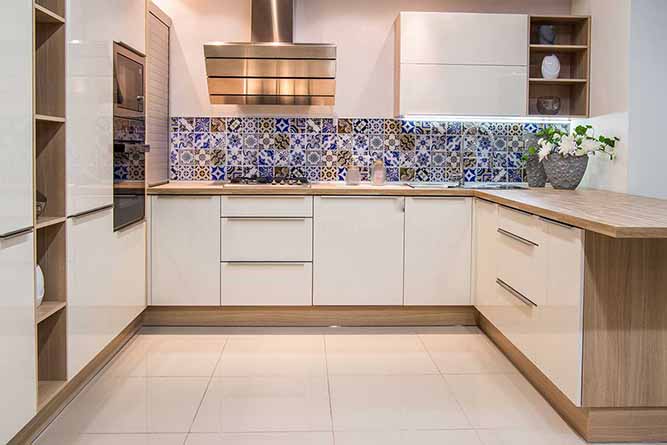 A slab cabinet door is a sleek, one-piece, solid door with no frame or panel. Classically, the slab door is referred to as the "European Style of cabinetry." This style is often used with full overlay for frameless boxes or inset with framed boxes because the flush, straight lines are perfect for modern designs. CabinetNow offers a variety of wood styles and Thermofoil options each with a range of colors to choose from.
---
Materials, Finishes, And Styles
When we talk about slab cabinets or drawers, there are several distinct differences. On CabinetNow choices include solid wood and thermofoil. Thermofoil is a vinyl laminate that is heated and pressurized onto an MDF core. Solid wood slabs can be combined with a variety of finishes such as paint, stain, or clear coat, and thermofoil is available in a wide variety of colors and textures. The style of the finished product can range from rustic to ultramodern.
---
Thermofoil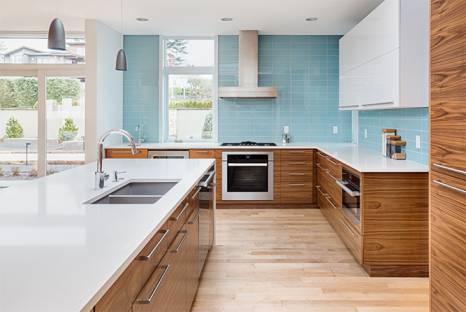 Pros: Thermofoil slab doors and drawer fronts are very smooth, easy to work with, inexpensive, and scratch-resistant. In addition, the wide variety of colors and textures means you can find the perfect match for your kitchen. Thermofoil also does not have issues with warping or twisting at larger sizes. Plus, you won't have to worry about purchasing any paints or stains, as thermofoil products arrive fully finished.
Cons: One drawback of thermofoil products is that the finish is not resistant to high levels of heat and moisture.
Care: As long as the thermofoil finish stays undamaged, care is minimal. Thermofoil cabinets are easily cleaned with a clean cloth or soap and water.
---
Solid Wood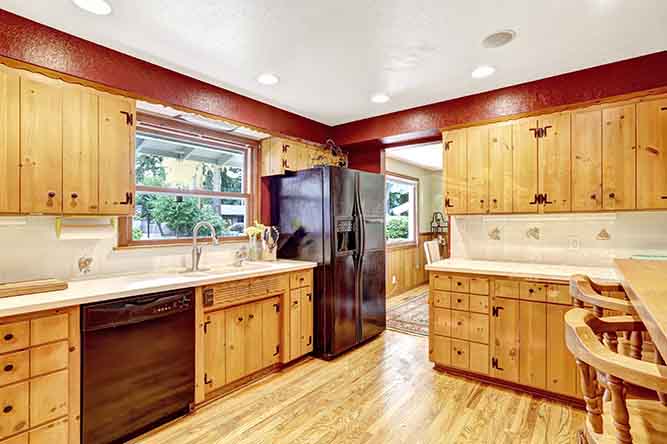 Pros: Solid wood slab cabinets are a durable and beautiful option for slab doors. You also have the benefit of being able to achieve a beautiful natural finish. As an added bonus, installing solid wood cabinetry has the potential to raise the value of your home and can have a great return on investment (or ROI).
Cons: Larger solid wood slab doors will require back battens in order to prevent twisting and warping.
Care: Like any other cabinetry, depending on your finish, you should be able to wipe it down with mild soap and water.
---
Final Thoughts On Slab Doors And Drawer Fronts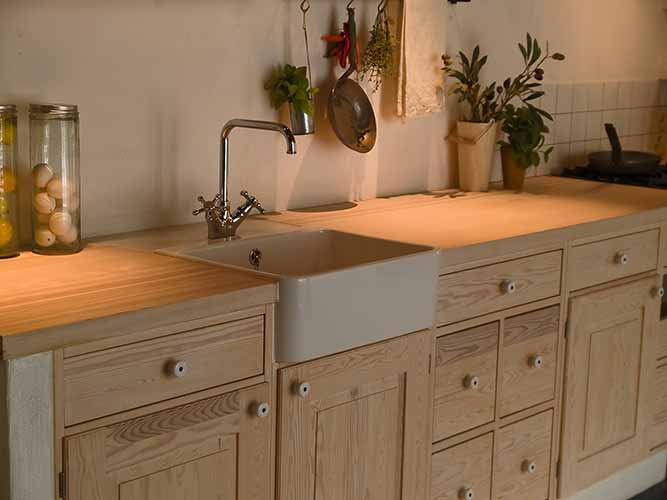 Regardless of whether you choose solid wood or thermofoil, slab-style doors and drawer fronts will create stunning, seamless cabinetry throughout your space. Slab doors and drawer fronts can fit a variety of aesthetics, so it is up to you how to style them.
If you are ready to start ordering or if you need assistance, please feel free to call us at 1-855-669-5222 or send us an email at info@cabinetnow.com. Our team of cabinet experts is here to help with everything from measuring to ordering.