Is it Worth it to Remodel a Kitchen?
From time and effort to cost and labor, remodeling your kitchen is a huge investment. Whether you want to update your current kitchen or you're starting from scratch, remodeling a kitchen can add value to your home, improve functionality, and, in the long run, saves you money. If you're on the fence about a kitchen remodel, read on to learn about the benefits of remodeling your kitchen.
---
Remodel Your Current Kitchen
If you plan to stay in your home for five years or more, invest in a kitchen remodel that you can afford. Smaller kitchen remodel projects have the best return on investment, and they can typically be accomplished by a motivated homeowner.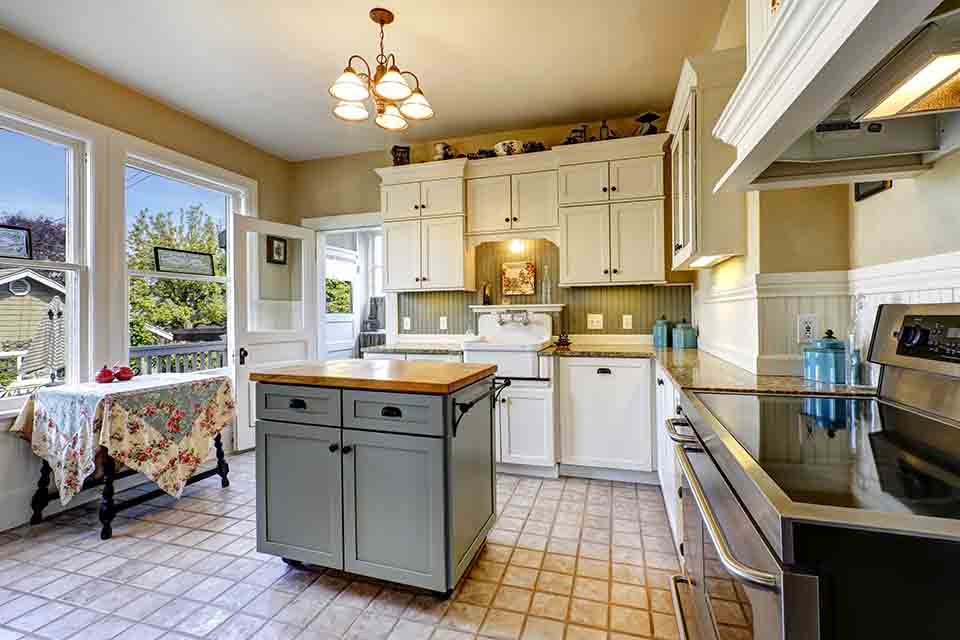 Whether refacing cabinets or completely renovating the entire space, you can get the look and upgrades you want within your budget. There are plenty of benefits for homeowners who wish to do a kitchen remodel, including the following:
Save Money In The Long Run: A remodel includes updating various kitchen elements that may be raising multiple bills. If your kitchen is outdated with old faucets, fixtures, lighting, and appliances, you're probably overpaying for utilities like water, electricity, or gas. Today, there is an abundance of kitchen upgrades that will save you money, including water-efficient kitchen faucets, energy-saving refrigerators, and LED lighting. Once these more efficient appliances are installed, they will cut your water and power bills dramatically.
Sustainable Solutions: Upgrading your electrical appliances and devices to an energy-efficient alternative will make your kitchen an eco-friendly one. Additionally, you could opt for sustainable materials like bamboo or reclaimed wood for your flooring, countertops, and cabinets. Ask all your retailers for eco-friendly options on everything to do with your kitchen remodel to truly make a difference.
Change The Appearance Of Your Kitchen: One of the most obvious things that a kitchen remodel does is change the space's appearance. There's nothing like a fresh, modern look and feel to give a space new life. By hiring the right contractors and designers, you'll soon be cooking in a beautiful new kitchen that you love.
Increase Safety: As you grow within your home, so will your family. Whether you add a child or a cute pet, you need to ensure that your kitchen remains safe for everyone in the home. By remodeling your kitchen, you'll have an opportunity to enhance the space's safety. Sit down with your contractors or designer to ensure your kitchen is free of hazards.
Enhance Functionality: A kitchen remodel is the perfect opportunity to make your space work for you. By either adding or removing certain elements, you can make your kitchen more functional. Older kitchens may still have old technology that you may want to update. Updating these newer things will dramatically decrease the time it takes you to prepare a meal.
Add More Storage Space: If you're updating your cabinetry, now is the time to increase your storage. You can add smart storage solutions like a beautiful pantry, trash pull-out, a lazy Susan, and spice pull-out. Ask your cabinet retailer what smart storage solutions they offer that might work with your kitchen.
Get A Comfortable Kitchen: If your kitchen feels uncomfortable, cramped, and small, a new floor plan could make all the difference. Knocking down walls and reinstalling cabinetry and appliances will make your kitchen more user-friendly.
De-clutter Your Kitchen: Now is the perfect time to get rid of things that don't need to be in your kitchen. Whether it's an old blender or a broken pot, it's time for a fresh start. Take your time and go through everything in your kitchen, so you start fresh once it is renovated. I like to set out two boxes for this activity: one for donations and one for the dump.
---
Remodeling To Sell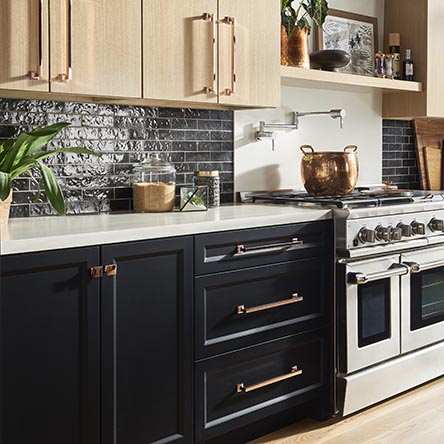 If you're planning to sell your home, you might want to take a different approach by focusing on getting back the maximum return on your investment. Real estate agents state that the kitchen (and bathroom) are the most critical parts of the house. However, this doesn't mean you have to completely redo your kitchen before selling. Potential buyers look for a relaxed, homely, and welcoming space where the entire family can congregate. Before you start your remodel, here are a few tips to make your kitchen appeal to buyers:
Talk to a Pro: Sit down with a local real estate agent to find out what are the must-haves for your kitchen. These professionals will have great insight into what other homes in your neighborhood may have that you don't. Sometimes, it is merely a finish color or brand name that may sway a potential buyer. They can also help give you an idea of the current state of the local market.
Keep It Simple: When it comes to style and color scheme, keep it simple. Opt for neutral tones for the countertops, flooring, cabinets, backsplashes, and appliances. White is always a great, timeless option and can be perfectly matched with any decor elements you choose. But remember that simplicity is key. You want prospective buyers to be able to picture themselves enjoying the space.
Open Up Space: If your kitchen feels cramped and stuffy, and your budget allows you to knock down a few walls, then do so. Many potential buyers are interested in an open floor plan where the kitchen seamlessly flows into the living space. Add a few convenience items like extra drawers, under-cabinet lighting, a pull-out pantry, or stone countertops as it impresses homebuyers.
---
Cost Of A Kitchen Remodel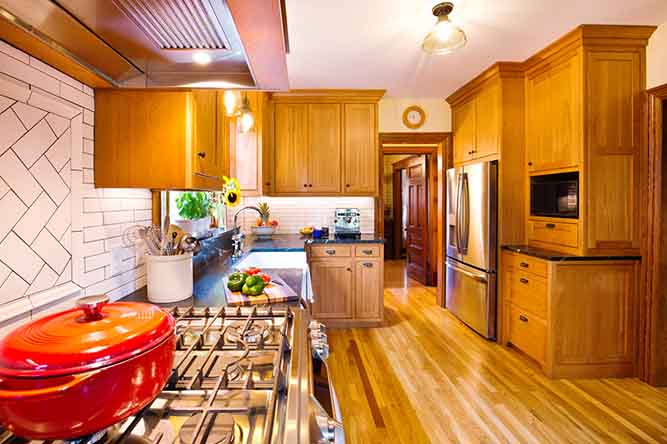 The average price of a kitchen remodel ranges from around $12,000 to $35,000. The main cost factor to take into consideration is the upgrades you include. The standard cost of a kitchen remodel consists of the following:
Design Fees: A kitchen renovation starts with a vision, and many homeowners need help putting their vision together. By adding a designer to your renovation team, you'll not only get the help you need to create the most stylish, functional, and cost-effective space.
Installation Fees: Labour is a significant factor to consider when it comes to kitchen renovations. If you plan to hire help for the project, be sure to get a couple of estimates to ensure you get the right price.
Ventilation: Another high cost for any kitchen remodel is ensuring ventilation is correct. While it could end up being pricy, proper ventilation is a must-have for any functional kitchen space.
Cabinetry: One of your largest expenses will be cabinetry and hardware. Depending on the style and material you choose, as well as the sizing and quantity, cabinetry can quickly soak up a large amount of your budget.
Countertops: New countertops can completely change a kitchen's look, so it is something you want to prioritize. You will want to consider the material and color you choose and how it will interact with the rest of your kitchen design.
Lighting: Even though not essential, adding additional lighting or changing the lighting in your kitchen will make a huge difference. Bright kitchens not only feel larger, but can also feel cleaner and more inviting.
Flooring: A step that is often overlooked is the flooring in your kitchen. You will need to consider how
Walls: A fresh coat of paint will give your kitchen a new look and feel.
Plumbing & Faucets: Adding a new sink is a minor upgrade that will offer a significant return. It is not a must-have item but if you can, it can be worth it.
---
Final Note On Your Kitchen Remodel
The first step to any successful kitchen remodel is planning. You will need to set your budget first. This will determine what you can do in terms of materials and the extent of your renovation. Once you have the budget, you can begin creating a kitchen space that will attract buyers. If you aren't looking to sell, you can use your budget to plan out a kitchen that is both your style and comfortable to use. Either way, the cost of a kitchen renovation is more often than not worth the investment.
If you are ready to get going on your home improvement project or if you need assistance getting started, please feel free to call us at 1-855-669-5222 or an email to info@cabinetnow.com. Our well-trained sales staff can help you with everything from measuring to ordering.