Posted by CabinetNow on 2021-01-21
If you have gotten tired of the way your cabinets look but don't have the time or money for a remodel, then a DIY option could be best for you. DIY options are typically much cheaper, but they can be a bit intimidating. In this guide, we will cover some DIY projects you can that will give your cabinets a new life.
1. Paint Your Cabinets
It may seem obvious, but a fresh coat of paint can completely change the feel of your cabinet doors. If you are interested in something trendy, you could paint your cabinetry in a two-color look. This is can be a great way to add space in a smaller kitchen. You can do so by doing the following:
Remove the cabinet door.
Remove any dirt and grease with trisodium phosphate (TSP), and sand away any nicks and cracks.
Prime your cabinets and let them dry.
Paint your cabinets.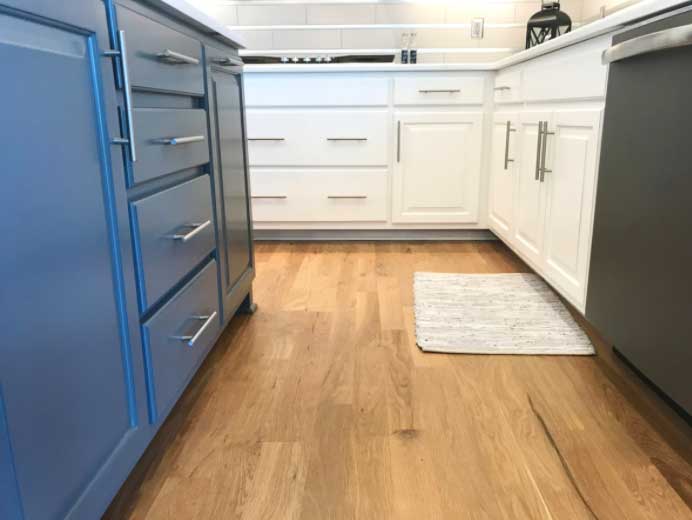 2. Wallpaper Your Cabinet Doors
Wallpaper can be repurposed and used instead to decorate your cabinets. This can be a very effective way to add unique or retro elements to your space. Add surprising color and remarkable designs to your cabinet doors by doing the following:
Paint your doors with a semigloss interior latex paint and let it dry.
Cut a piece of wallpaper to fit the recessed panel of your cabinet door.
Apply a spray adhesive to the back of the wallpaper. Carefully smooth it onto the recessed panel.
You can now use a paintbrush to apply a thin coat of decoupage medium over both the wallpaper and the rest of the door.
Rather than adding to your cabinets, another way to give your cabinets a makeover is by removing your doors. This will automatically extend sight-lines which increases the sense of space and depth in a room.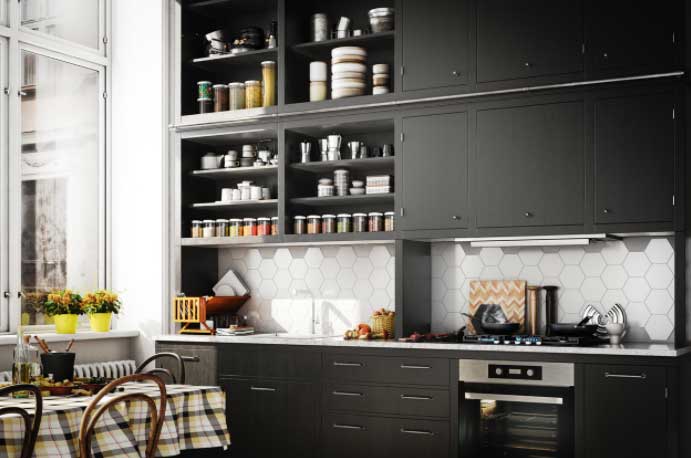 5. Personalize Your Cabinets
Monograms can be a great way to personalize your cabinets. Place your monogram sticker against a contrasting background for the best effect. Alternatively, you could use a stencil and paint to add a monogram or personal design.
Transform your cabinets by replacing or refreshing your hardware. This can be a great way to elevate your cabinets, or an opportunity to add a unique, personal style element. Either way, replacing your hardware is a simply way to be a big difference.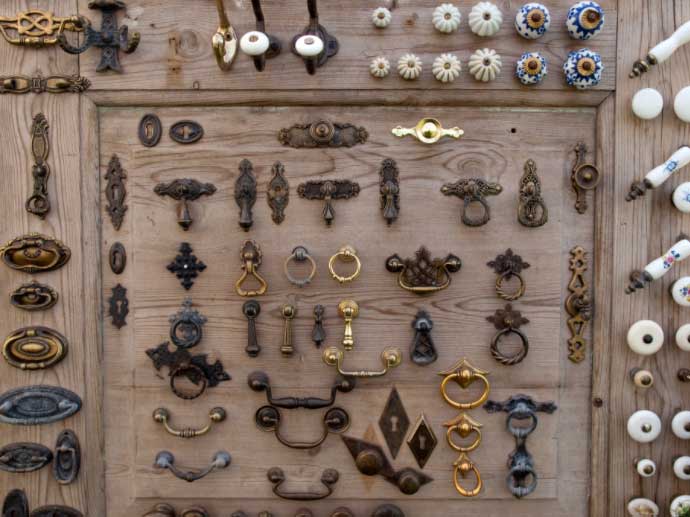 9. Paint The Inside Of Your Cabinets
Often, people will paint the outside of their cabinets but not the inside. Painting the inside of your cabinets adds a level of interest and excitement every time you open them. If you really want to create a stunning effect, paint the interior of your cabinets a different color from the outside.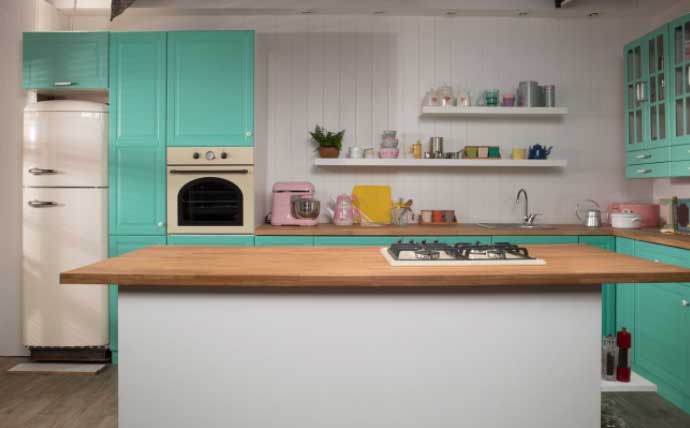 Finishing Up
When you get ready to start on whichever DIY project, remember to be flexible. DIY is a great way to create unique and personal aesthetics, so be sure to make it your own! If you have a project in mind, but need help getting started, feel free to give us a call at 1-855-669-5222 or an email at info@cabinetnow.com.