6 Week Kitchen Remodel Timeline
Depending on the scope of your project and the amount of professional help you have, a typical kitchen remodel can take anywhere between 4 and 6 weeks. While this list does not include every element of the process, it does provide the framework from which you can plan your own project.
It is more helpful to think in terms of frameworks and living documents than trying to pin everything down beforehand when planning your kitchen remodel. From waiting for products to arrive or finding the right contractor for your project, remodeling a kitchen involves many variables that are often outside of your control.
---
Week 1: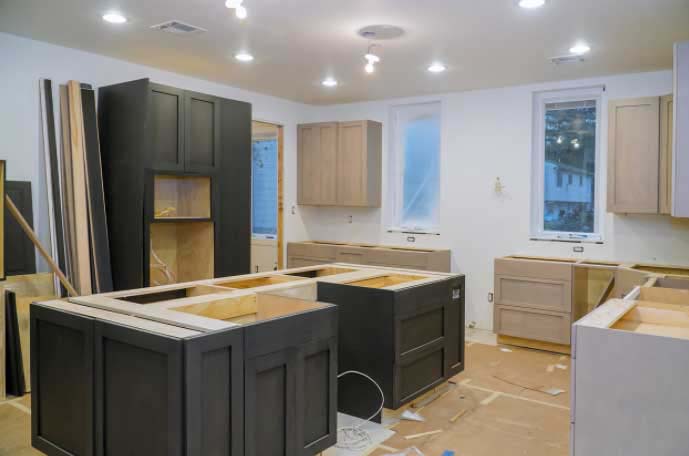 The first week will be mostly prep for your kitchen remodel. Kitchen remodeling can stir up lots of dust and debris. Plus if you hire help, you will also have others moving around the space to work and bring in products. And so, it is wise to err on the side of caution by moving what you can out of the work zone and covering what cannot be moved.
As you prep the site, be sure to label everything that is taken down. If you are removing your cabinetry (like your cabinet doors, drawer fronts, and hardware), be sure to know where each piece goes, where the hinges are placed, and where the screws go. This will save you a lot of headaches at the end of your project when you go to reassemble your kitchen.
Here are a few items up in the first week of your kitchen remodel:
Site preparation (floor coverings, setting up ventilation for painting and sanding, taping off areas, etc).
Demolition.
General outline for electrical/plumbing.
Measure for countertops and order as soon as possible if replacing.
---
Week 2:
P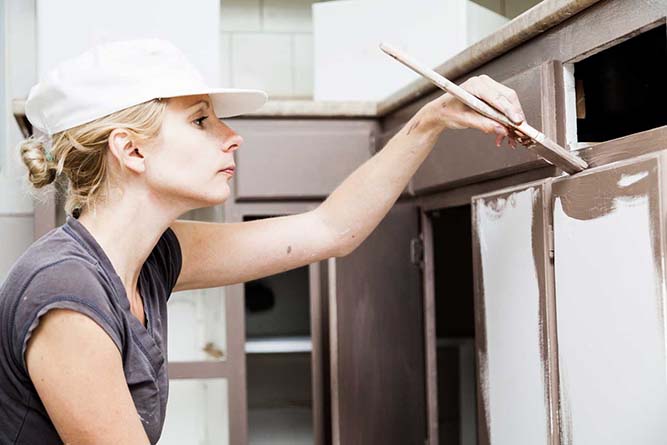 In your second week, you will be assembling the skeleton of your kitchen. This means installing drywall and cabinet boxes. Away from the construction in the kitchen, this is also the time when you would paint your cabinet doors and drawer fronts. If you need help or pro advice with painting or staining, like knowing the ideal conditions for the project, be sure to take a look at our guide to finishing your cabinets.
Here are some of the tasks you will have to look forward to during kitchen remodel week 2:
Hanging Drywall.
First coats of primer, paints, or stains for cabinet doors and drawer fronts.
Installing cabinets.
---
Week 3-4: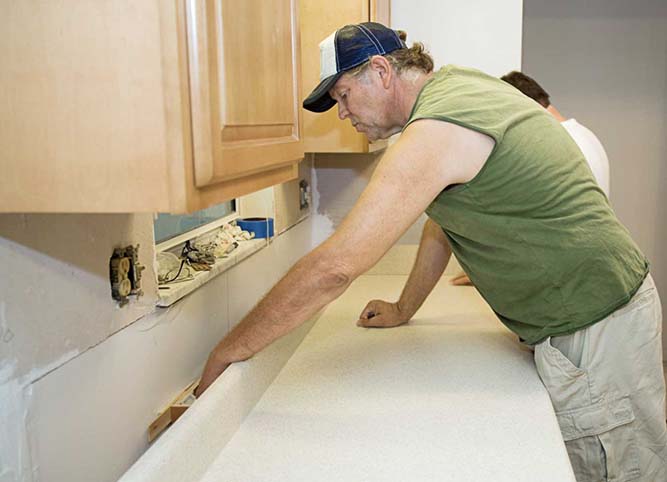 In weeks 3 and 4 of the kitchen remodel you will be focusing on finishing up the skeleton of your kitchen. With your cabinet boxes installed, you will be able to lay down flooring. In addition, this will also be the time that the countertop is installed.
The key objectives to tackle in these weeks:
Floor installation
Install countertop
---
Week 5 (Or After Countertops):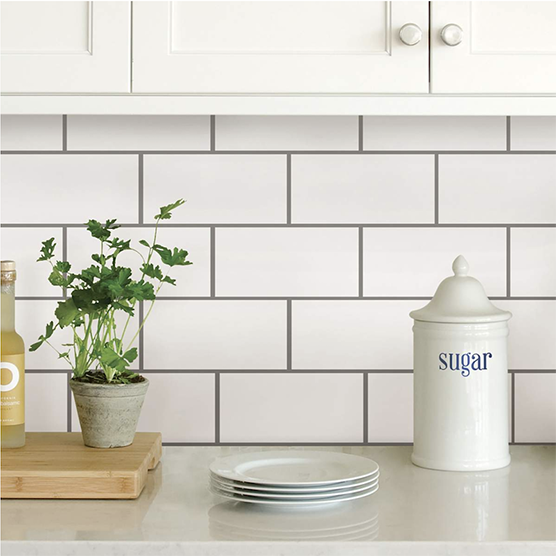 Once the floor and countertop have been installed, you can move on to the backsplash, grout, or paint as needed, and finally, get your appliances and fixtures in place. Here are some of the main items for the kitchen remodel week 5 agenda:
Tile and backsplash installation
Grout, sealants, and coats of paint
Install appliances and fixtures.
---
Week 6: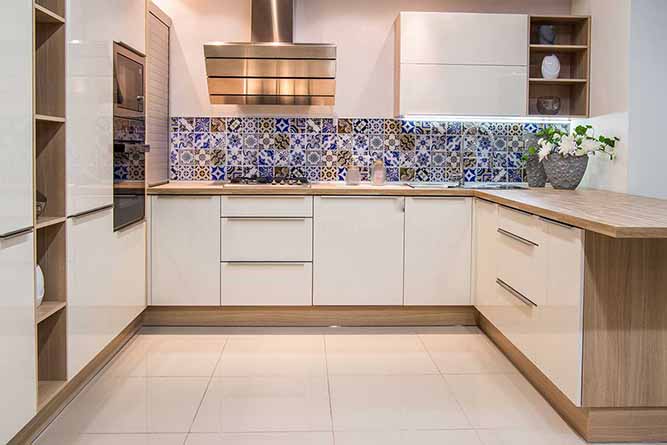 As you near the finish line, be sure not to start cutting corners. This will be the week that you mount the cabinet doors and drawers, which will need to be done as accurately as possible. Depending on the hardware you have selected for your cabinets, your hinges may only be slightly adjustable (1-2mm). It may take some time to ensure all of your cabinet fronts are plumb and level.
In addition, you will also be doing your final clean-up and preparing the kitchen to be used. Below, you will find some of the items that will make up the final week of your project:
Hanging cabinet doors and mounting drawers.
Final cleaning.
Final touches including finishes, paint, etc.
Decorate and enjoy!
---
Finishing Your Kitchen Remodel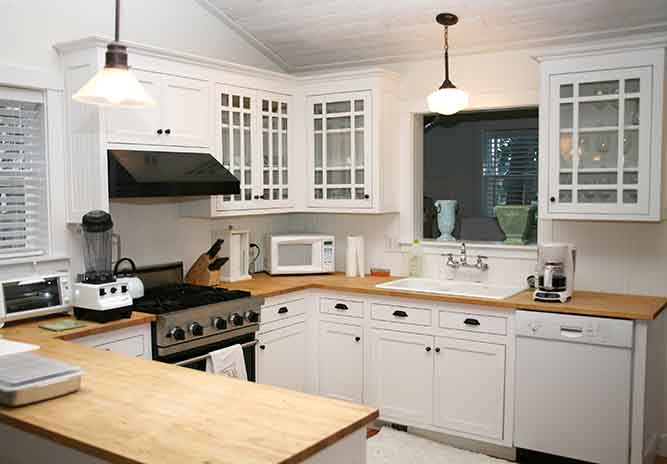 Remember! This is a general guideline and does not encompass every aspect that goes into a kitchen remodel. The purpose of this guide is to get you thinking and planning your own kitchen remodel. Always take into consideration the likelihood of unexpected delays and costs, as well as the time of the year that you will be working.
If you are ready to get going on your home improvement project or if you need assistance getting started, please feel free to call us at 1-855-669-5222 or an email to info@cabinetnow.com. Our well-trained sales staff can help you with everything from measuring to ordering.