No matter whether you have white oak, red oak, walnut, cherry, maple, silver maple, hickory, or any other type of kitchen cabinet doors or drawers, caring for them requires specific measures and precautions. They may look fabulous after installation but tend to show age as time progresses when not cared for properly.
Things like moisture, grease, dust, smoke, and other things can attach to the surface or penetrate it whether you have treated or untreated cabinets. On the flip side, a lot of cleaners have great stain and dirt-lifting properties but can damage the finish or the wood. In addition, the tools used to clean the cabinet doors can have either a good or bad effect on the look and finish. With these things in mind, it is important to understand what is safe to use and what is not. It also helps to know about routine maintenance tasks if you want to enjoy your kitchen or bathroom cabinets for a longer period of time.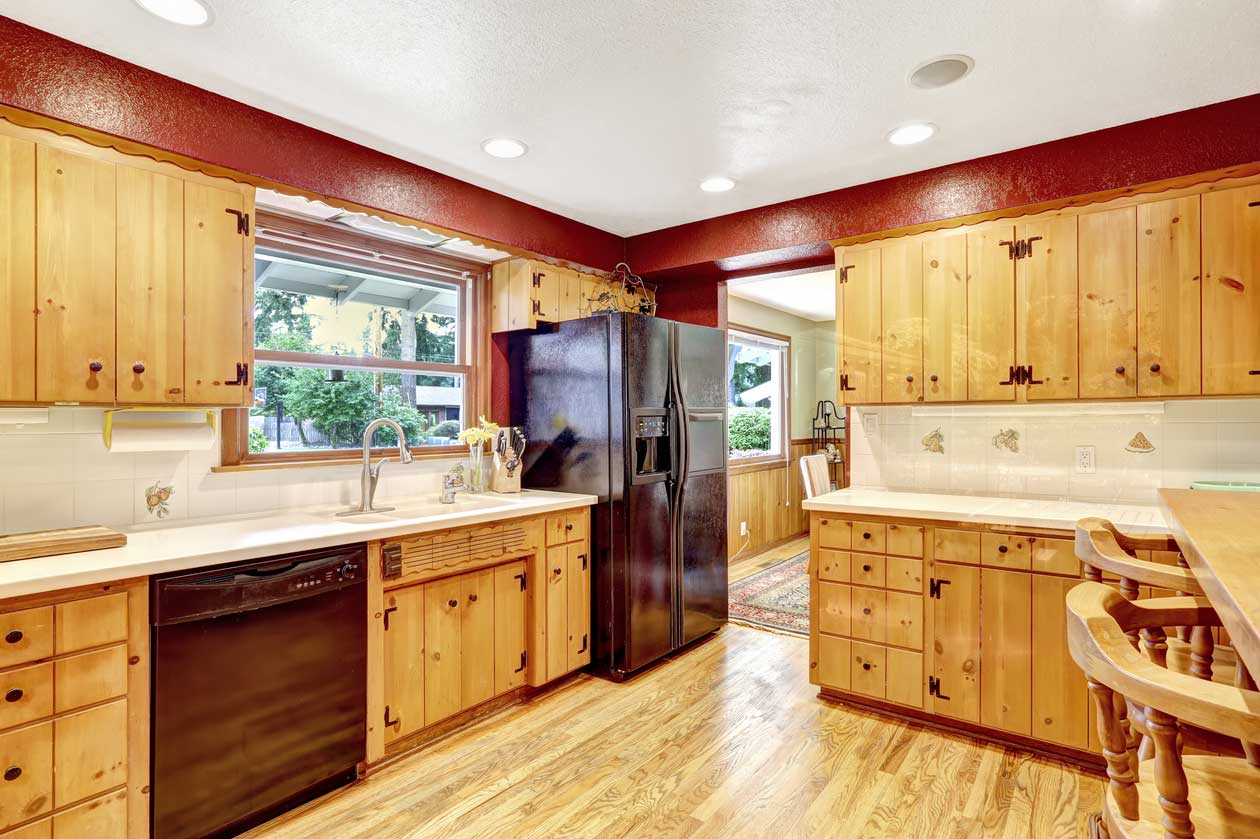 Leftover liquids on cabinet finishes can lead to stains, faded spots, discoloration, and warping of the surface in extreme cases. It can also depend on what spilled, but even sodas, fruit drinks, and water can wreak havoc on the cabinet's finish.