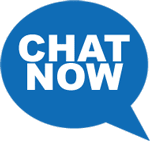 Fax: 1-800-544-4496
Hours: 6am-6pm PT M-F

Shop by Style
Arched Flat Panel Doors
Arched flat panel doors gives your space a traditional look with a feel of comfort and elegance at the same time. There are different types of arch styles. We have bow, bell, and cathedral.
Brow-This type of arch was first built by the Romans and is still commonly used today all over the world.
Bell- This arched flat panel gives just enough detail with it's gentle curve in the middle and the sides have a little more flair being that they extend up rather than down.
Cathedral -This arched flat panel gives off a tad dramatic look with its indented, steeper arch that can resemble a cathedral cut.
Consult with our experts by phone to get started at
1-855-669-5222
| 6am-6pm PT M-F
Cabinets are built to order! See here for shipping time.