When planning for a remodel or update in your home, you should consider your storage needs first. No matter what room of the house you are remodeling or updating, having a detailed plan at the start is vital. Two rooms that can have particularly tricky storage woes are the kitchen and the bathroom. In this blog, we will look at how the right mix of cabinets and drawers can help keep your spaces clean and organized.
The Kitchen Cabinets and Drawers
The typical kitchen will almost always have a good mix of drawers and cabinets for storage. While cabinets can be great for storing cups or plates, drawers are essential for things like utensils, dish towels, and other kitchen necessities. But, how can you know what the right combination of drawers and cabinets is right for you? Before you start measuring and looking at styles, the first step is to take an inventory. What are you currently storing in your kitchen?
Make a list of all the items that are essential to your kitchen routine. It is also helpful to consider how you use your kitchen. Think about what gets used the most, or where you tend to do most of your prep or cooking. This will help you create an efficient plan to organize your kitchen cabinets and drawers.
Adding more shelves to your cabinets can be a great way to increase your storage space in an accessible way. Wood shelves have many material options, so it is important to know what items will be placed on them. In addition, also consider the placement. As an example, you don't want to put your heaviest items on the highest shelves. For lighter weight capacities, laminated shelves are more affordable since they are made from particle or fiberboard and then covered on the surface with a laminate. However, solid wood shelves in oak, cherry, or walnut can handle heavier items and resist moisture better.
When it comes to wood strength, oak and hickory are two of the strongest woods that you can choose from for cabinet shelving.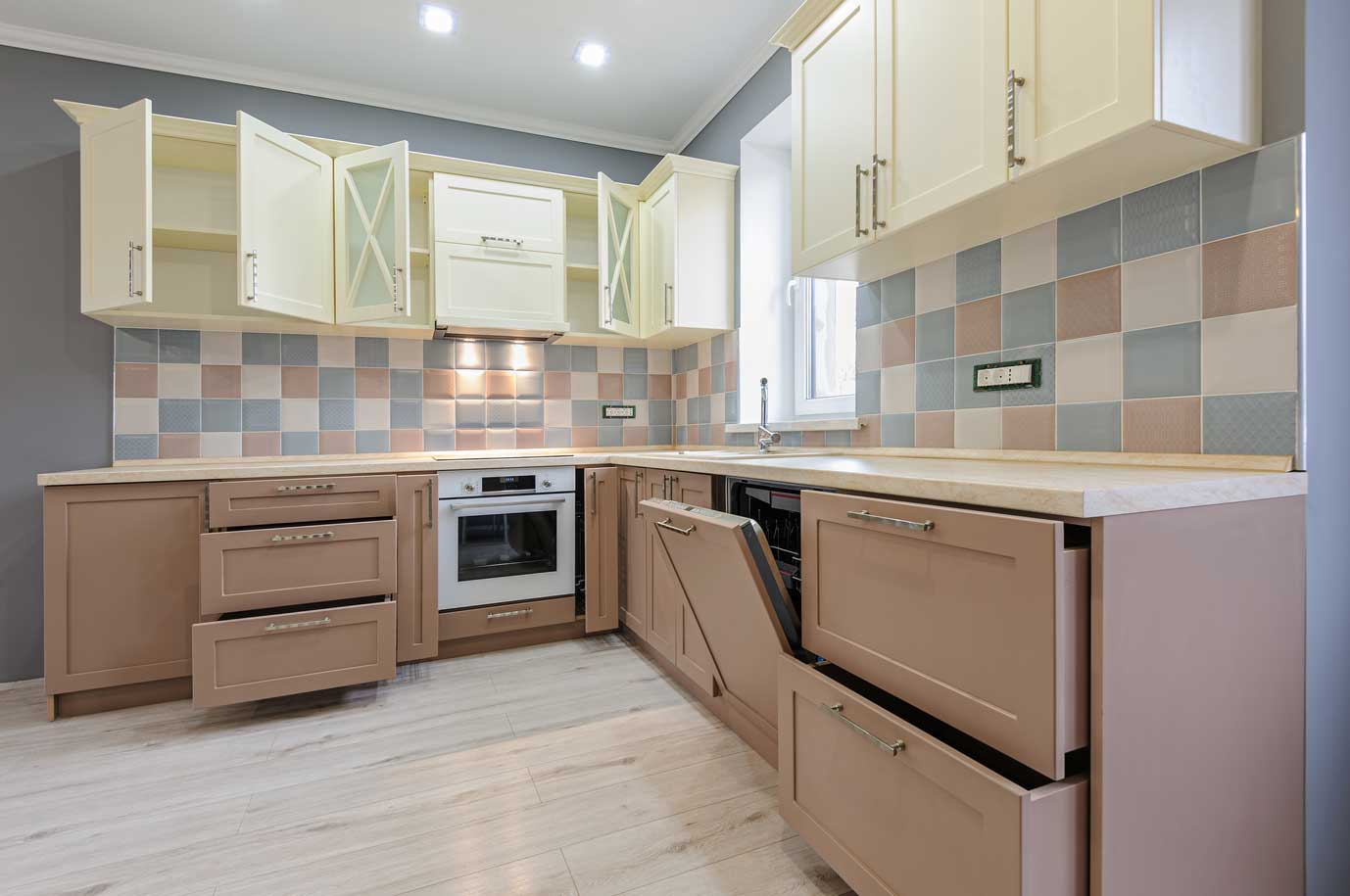 Using solid wood materials is typical for custom made drawers and the same options for shelving apply here too. Hickory and oak are the strongest over many other hardwoods. Particleboard is more cost-efficient, but it can be less reliable and much less durable option.
For lightweight storage in your cabinets and drawers, particleboard will work because it won't have as much weight in it and won't require as much effort or strength to open. However, it still won't last as long so you want to consider that.