5 Creative Ways To Use Floating Kitchen Shelves in a Home
Floating kitchen shelves can be used functionally and decoratively, no matter the floor plan. The open design maximizes usable wall space in a kitchen and allows for limitless decorative options. Below are some creative ideas for adding floating shelves to your next custom kitchen project.
---
Decorate Neglected Walls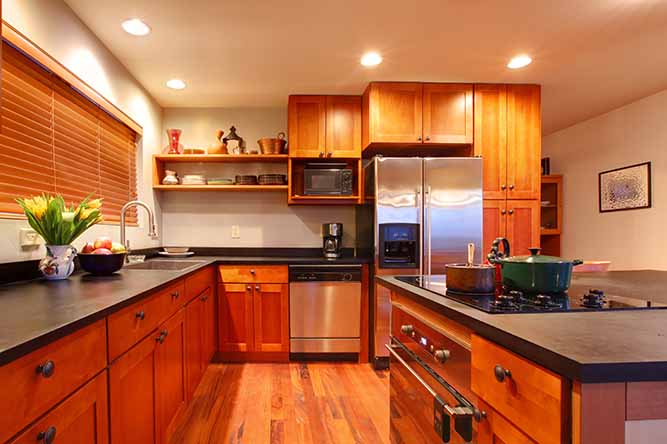 The upper regions of walls in kitchens with high ceilings are often left barren because they are out of reach for most people. Because these areas are not easily accessible, they are not ideal for keeping frequently used items like silverware or cups. However, they are perfect for displaying items on sturdy, well-built shelves. Floating kitchen shelves create open space for decorations like plants or fine china to be easily seen, which enhances the aesthetic of the entire room.
Try matching the color and material of the shelves to your client's kitchen color scheme in order to make the shelves themselves become decorative pieces!
---
Layer Vertically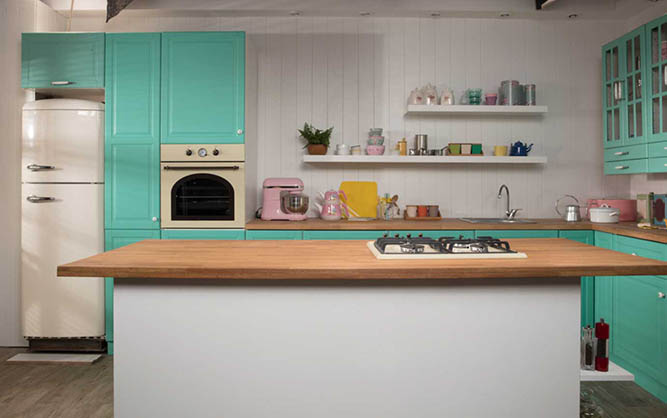 If the home you're working in is tight on space, layering floating kitchen shelves vertically is a great way to maximize storage. Hang shelves at different heights to create more storage options and add character to the overall design. This vertical layering technique can also create an open pantry in kitchens that do not already have some other sort of designated pantry room.
---
Fill Unusually-Shaped Spaces With Floating Kitchen Shelves
A lack of room or an odd floor plan can leave empty spaces that do not lend themselves to the use of drawers or swinging cabinets. These spaces are usually perfect for floating shelves because of the simple installation process. It requires only a few brackets and screws that can usually be installed at what would be considered odd angles for most other shelving options.
---
Make a Designated Area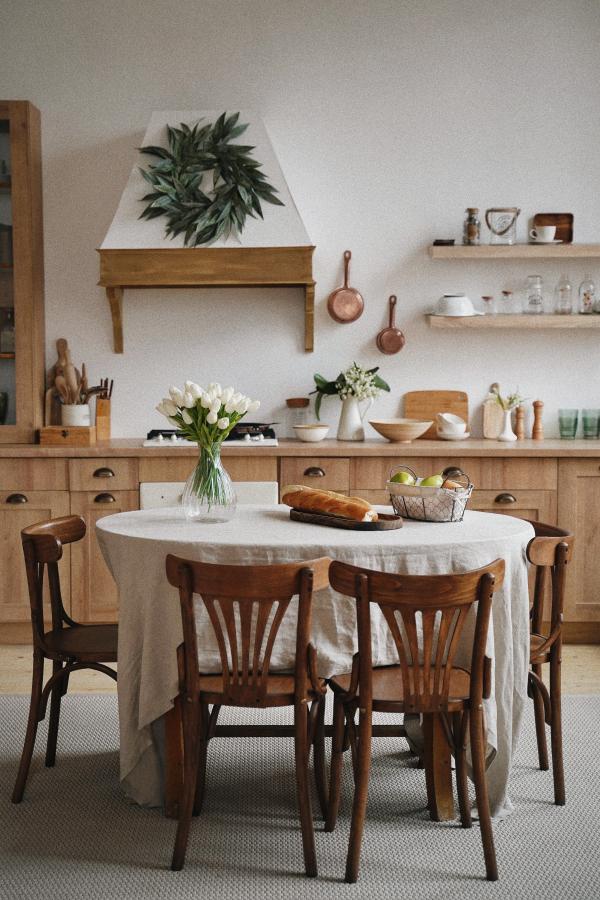 You can place floating kitchen shelves above or below a countertop with a designated space for a coffee maker to create a coffee station. The shelves can store related items like mugs, spoons, sugar, creamer, and coffee grounds. If your clients are not coffee drinkers, you can use this same design to install a dry or wet bar or an area for homeowners to watch television while they cook.
---
Accentuate a Centerpiece With Floating Kitchen Shelves
Hanging floating kitchen shelves symmetrically on either side of a centerpiece is a sure way to make it more distinct. As an example, many contractors will use floating shelves to accentuate windows. Try using wood that contrasts in color with the centerpiece for an even sharper look. CabinetNow offers a wide range of natural wood colors that go with almost every aesthetic.
CabinetNow.com has a team of cabinet experts who can help you find and order the floating kitchen shelves you need for your next custom project. If you found this information helpful and want to learn more, you can get a free estimate by filling out our custom cabinetry request form. Our professional designers will even send you a 3D render and layout, so you know exactly what to expect.
---
Finishing Up
If you are ready to get going on your home improvement project or if you need assistance getting started, please feel free to call us at 1-855-669-5222 or an email to info@cabinetnow.com. Our well-trained sales staff can help you with everything from measuring to ordering.