Posted by John C. on 2021-11-16
Not having enough space for your towels or personal items in the bathroom can be frustrating, and it can even leave you feeling like you cannot even use the space. However, adding storage to your bathroom can be a time-consuming and expensive process when you think about knocking down walls or changing the existing layout.
But, the good news is that there are creative ways to add storage space to your bathroom without having to commit to a large remodeling project. In this article, we are going to take a look at 5 strategies you can use to make your bathroom feel larger without having to break the bank.
---
1. A Fresh Coat of Paint
Whether it is for your walls or your cabinets, a fresh coat of paint can have a massive, nearly instant, positive impact on your bathroom. If you lack a lot of light, then you will want to be sure not to choose darker colors. Bright whites can help to reflect artificial and natural light throughout the room. The increased brightness will help your bathroom not only feel bigger but also cleaner.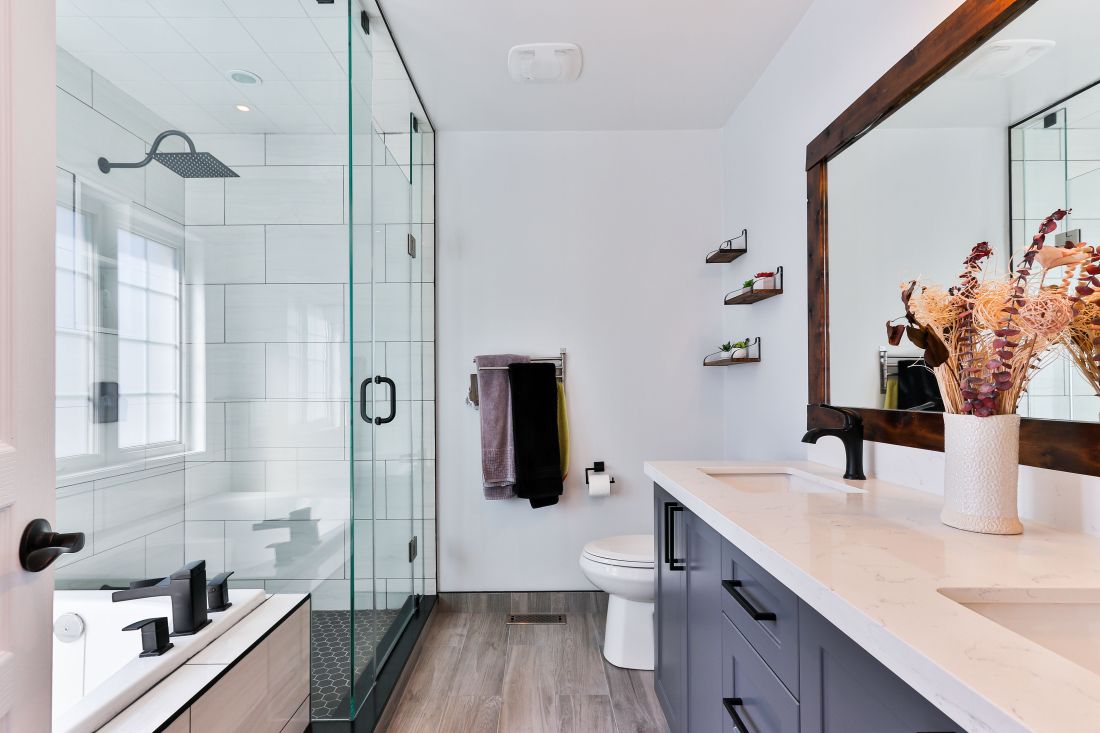 Alternatively, you can achieve this effect with lighter wallpaper. If your bathroom lacks windows or has very limited natural light, then you may consider also adding some lighting options like floor lamps to help brighten the room.
---
2. Mirrors Help Reflect Natural Light
One way to quickly make your bathroom feel larger is to add mirrors. Placing mirrors in strategic spaces in your bathroom will help to make your space feel larger. In fact, this is a common tactic used by restaurant designers for the very same reason.
In addition to the quantity, size, and shape of the mirrors, you will also need to consider the direction your windows face. For example, if you have a window that faces East, then you may consider placing a mirror on the opposite side if you can. This will reflect the light from sunrise throughout your bathroom.
Also, consider how to use the shape of your mirrors to your advantage. Long, horizontal mirrors can help make the room feel wider, while taller mirrors can help the ceilings feel higher. Additionally, placing mirrors on opposing walls can also be a way to use optical illusions to create more space.
---
3. Proper Lighting Makes the Difference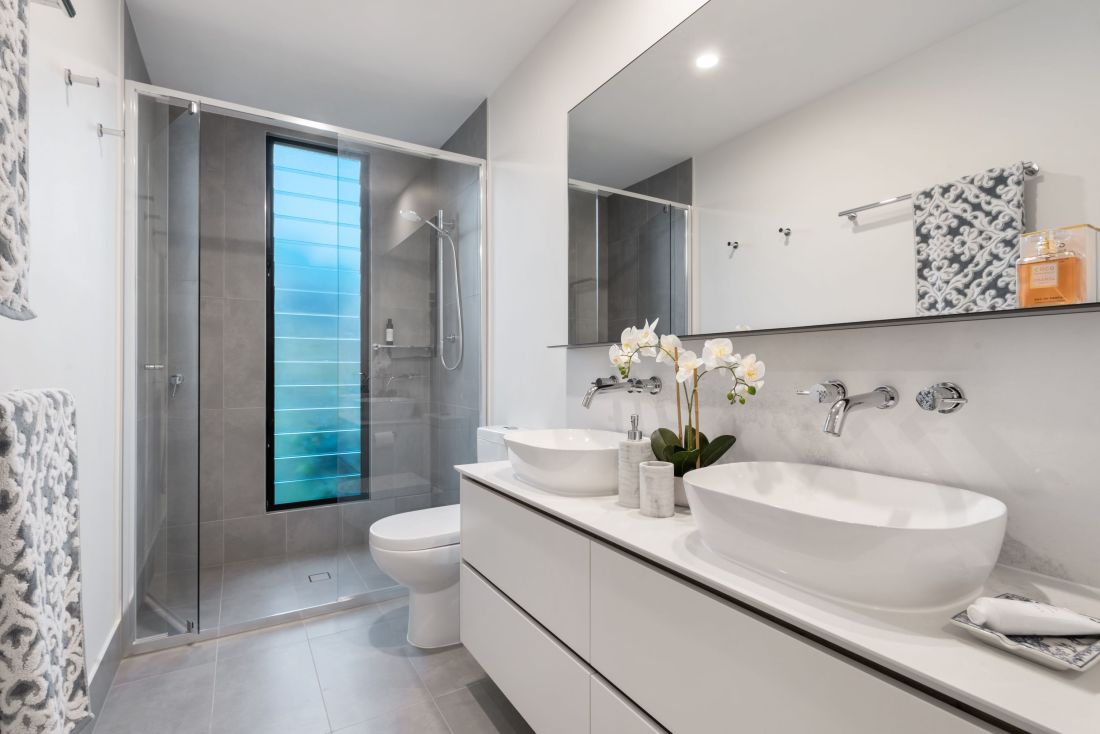 As briefly mentioned above, proper lighting can also have a major impact on the look and feel of your bathroom. Whether you add under cabinet lighting or install recessed lights, you can upgrade your lighting to help your space feel larger. When the room is fully illuminated, the walls will actually seem to be further apart. Keeping the space neat and clean will also help you amplify this effect.
---
4. Maximize Your Floor Space
I know what you are thinking, how can we add floor space without changing the layout? The answer is to invest in vertical storage. Things like tall pantries, wall cabinets, and other creative ideas will help you make the most of your limited floor space. In addition, you can add floating shelves around the bathroom vanity, which can be great for storing those morning essentials.
---
5. De-clutter and Clean Up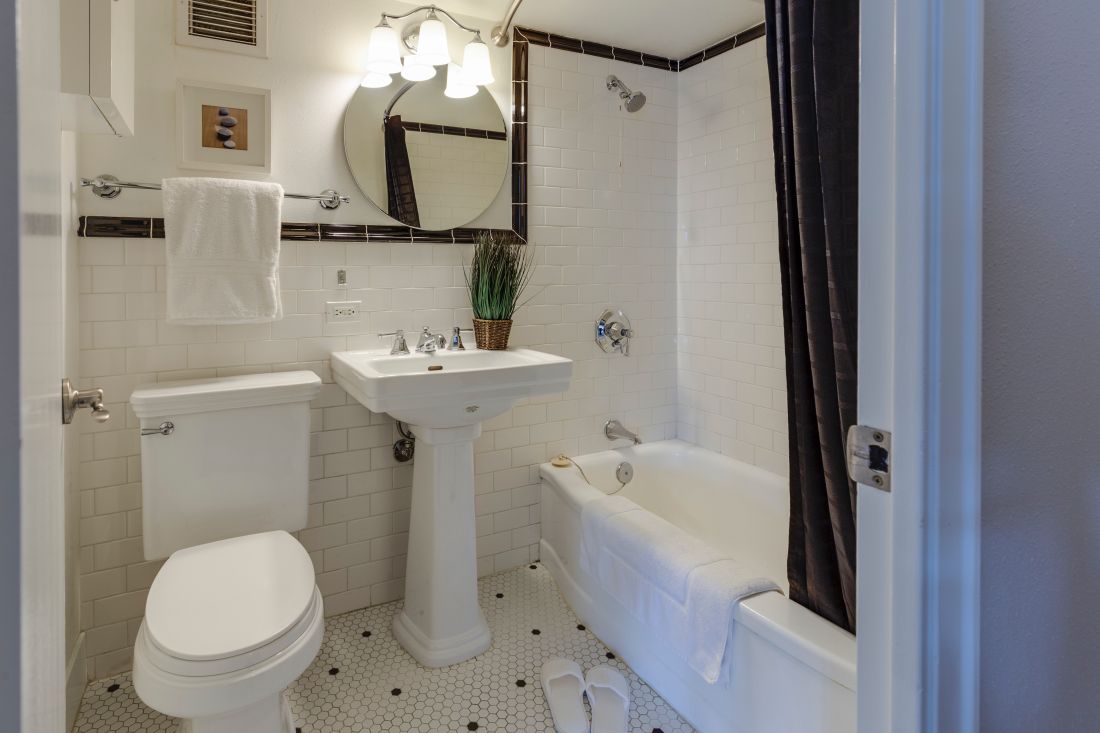 One of the easiest, and cheapest, ways to make your bathroom feel larger is to remove all the clutter. Whether it is a bathroom vanity covered in various toiletries or an overflowing towel rack, eliminating clutter will help open up the room and help you breathe easier. Don't overlook the back of your bathroom door. Organizers, such as ones that hang on the back of your bathroom door, can be perfect for organizing all of your toiletries and daily necessities.
---
Finishing Up the Small Bathroom
Now that you have some inspiration, it is time to get to work. While not all strategies will work perfectly together, these should not be seen as mutually exclusive. Mix and match, or create something brand new. The important thing is that you find effective storage strategies for your bathroom.
If you are ready to start ordering or if you need assistance, please feel free to call us at 1-855-669-5222 or send us an email at info@cabinetnow.com. Our team of cabinet experts is here to help with everything from measuring to ordering.