Kitchen storage always seems to be a bit more complicated than any other room in your home. Before you start donating or throwing away extra spices or appliances try to simply store smarter in your cabinets. By using every nook and cranny in your kitchen wisely, you'll be able to find a place for everything in your kitchen. Use these eight kitchen cabinet storage ideas to stay neat and organized.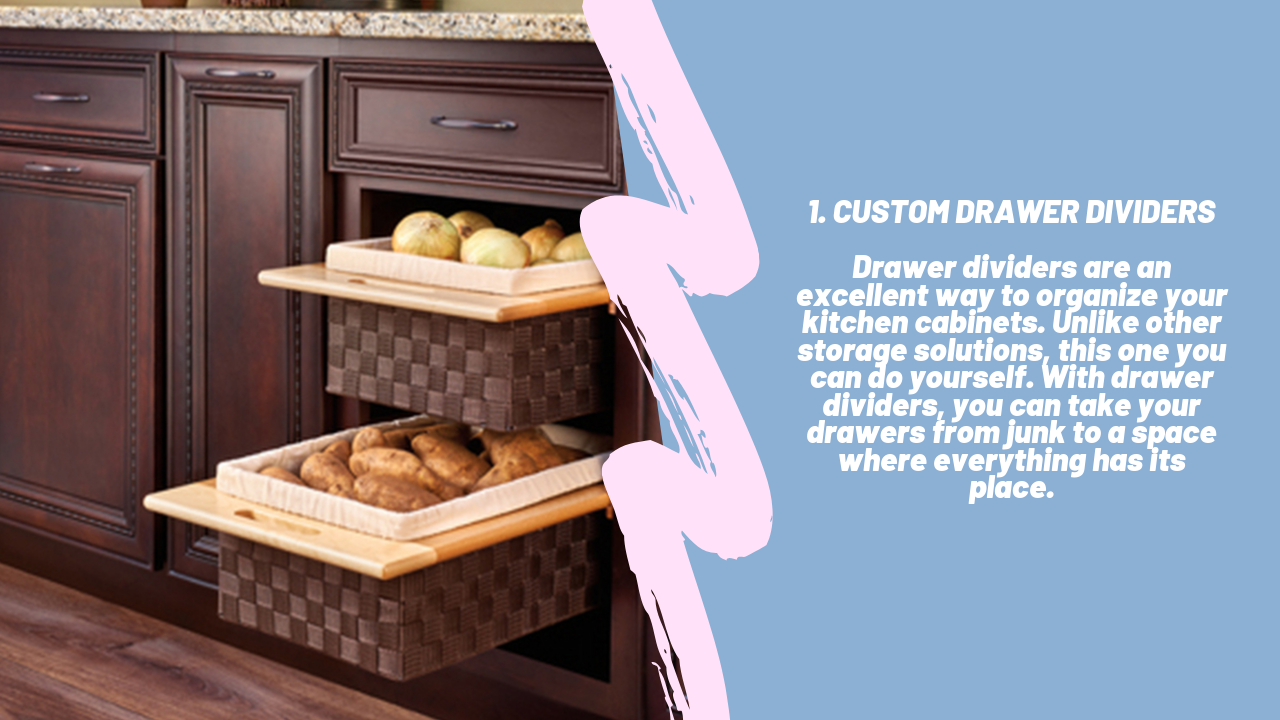 2. Build Your Cabinets Vertically
If you have a smaller kitchen, think vertically. You can create more storage space by building using the height of your kitchen. This is especially ideal if you are in the process of remodeling or getting a custom kitchen built. You can use tall pullouts and drawers to store things that you do not use every day.
3. Customize Your Pantry
One of the most used spaces in a kitchen is the pantry. It is therefore essential that it is used smartly especially when it comes to storage. To achieve your storage goals, customize your pantry by using shelves, baskets, and drawers. Shelves provide storage for bulkier things like cans, bottles, and appliances. Pullout baskets and drawers provide storage for smaller items like vegetables and cutlery.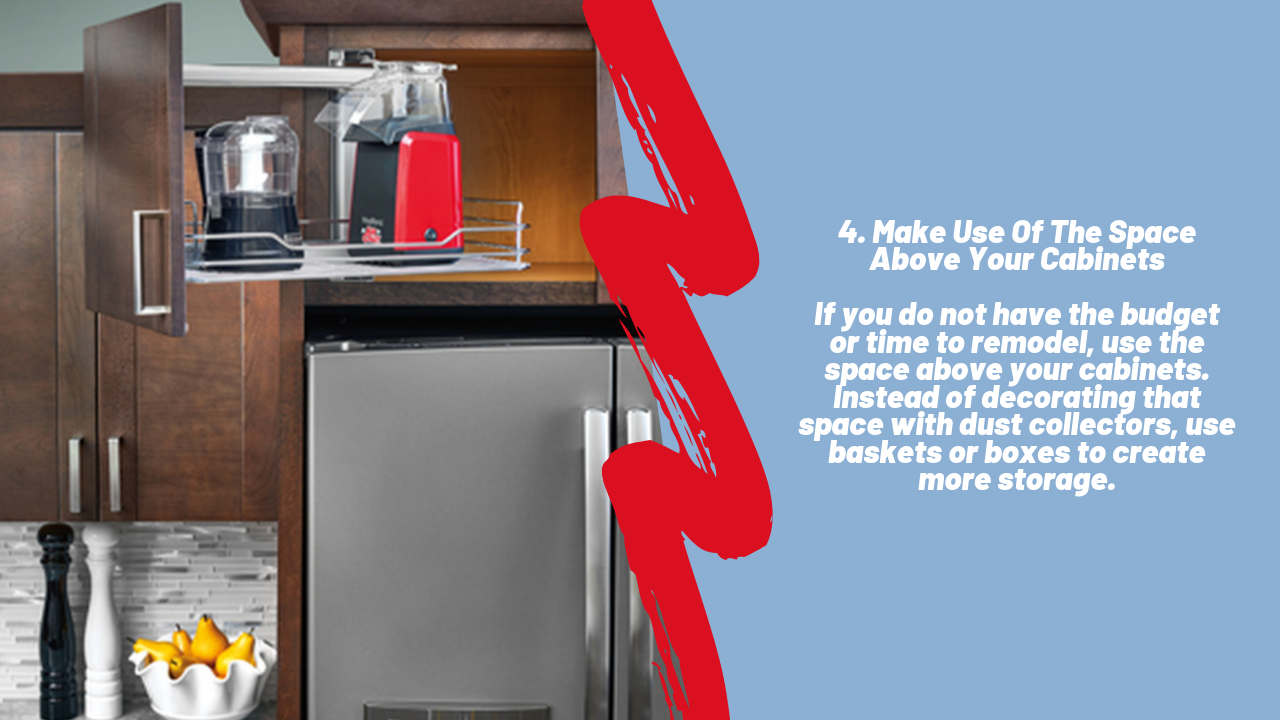 5. Use Practical Dish Drawers
Another drawer storage hack is to add pegs which are placed at the base of the drawer. These pegs keep your dishes in place, makes them easier to lift and helps with organization.


6. Try A Rolling Cabinet
If you're looking for extra counter and storage space, then try a rolling cabinet. Rolling cabinets is a cabinet on wheels and can be used for anything from a kitchen island to a bar. Because it is on wheels it can be moved around to suit your counter top and storage needs.


7. Make Use Of Open Shelves
Not only does open shelves provide plenty of storage, but does not limit your storage to the inside of a cabinet. It also allows you to keep your dishes, pots, and pans within reach.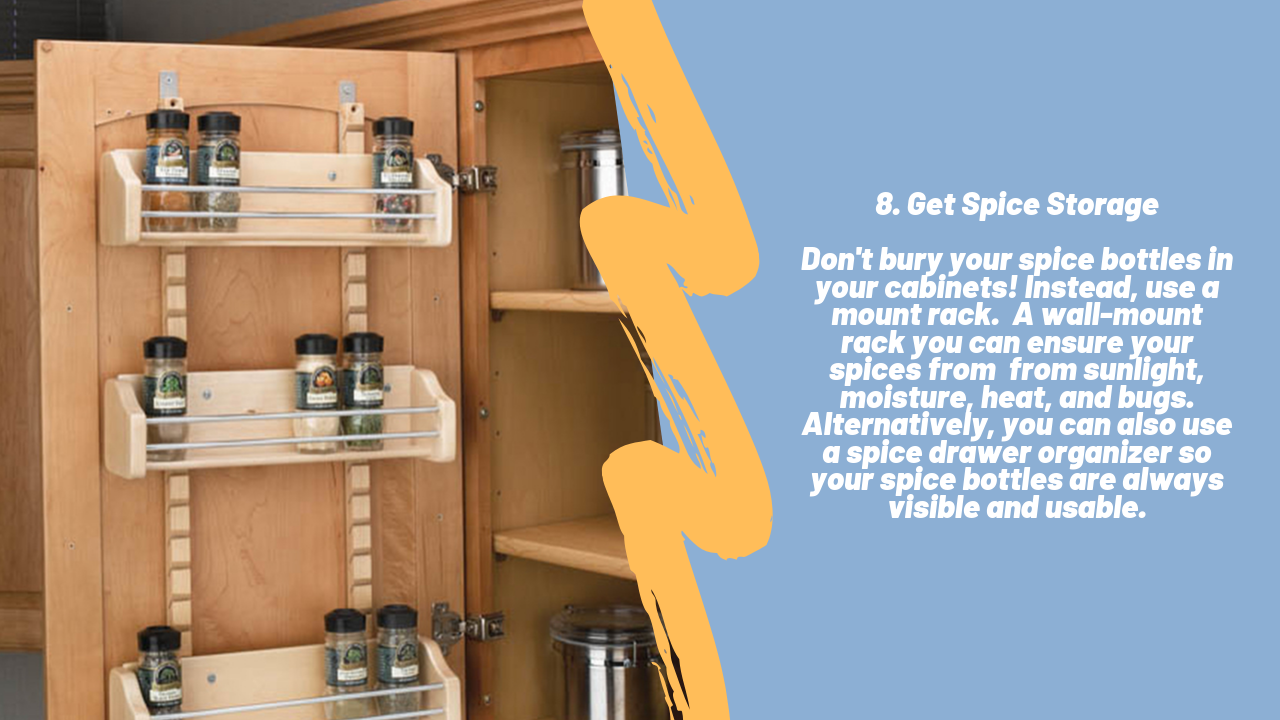 With these eight kitchen cabinet storage ideas, you can store your kitchen appliances, dishes, and food in a practical way. If you use your space wisely, storage will be made simpler. Check out our kitchen cabinet organization section to see different appliances you can add to your cabinets.