Posted by Cabinet Now on 2019-12-27
We love helping people achieve their dreams kitchens, and want to share a project recently completed by Joey H. of Charleston, South Carolina. He's a first time cabinet builder that designed and built his own custom kitchen using our full-custom offering. We think it looks great, and are excited to work with you on your dream kitchen! From a full-custom framed walnut kitchen, to modern, textured melamine doors added to IKEA boxes, we've got you covered. Here's what Joey had to say!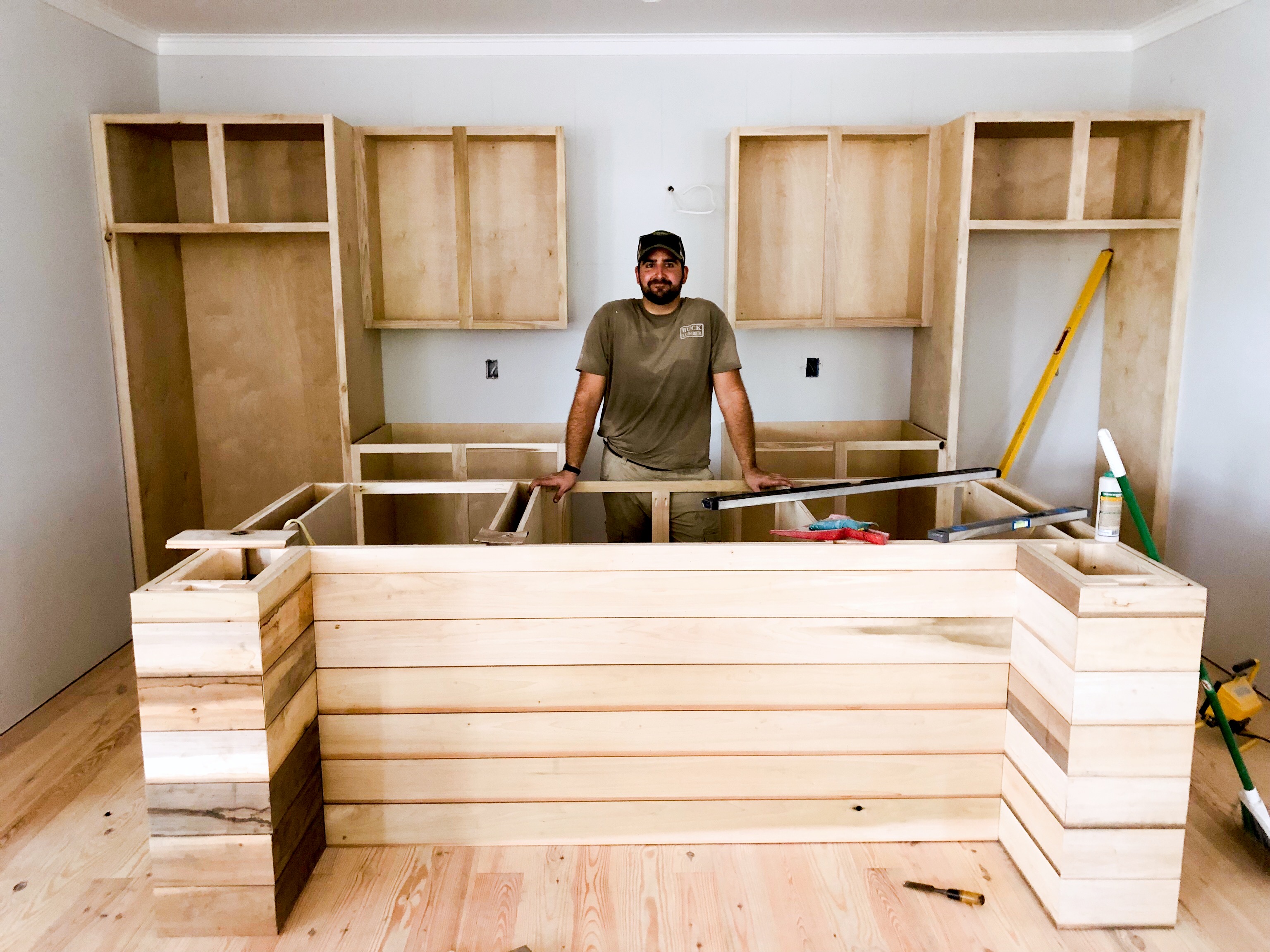 "I recently purchased my doors/drawer faces and drawer boxes from Cabinet Now and installed onto my custom built boxes and kitchen island. I ordered in unfinished maple frames with MDF shaker style panels. Attached is my before and after photos of the kitchen overall. The doors finished beautifully and really bring the whole assembly together. I'm excited to get some hardware installed put this hard worked kitchen to use. This is for my personal home that I just built on James Island in Charleston, SC.
Thanks for being a great resource! I will surely use the service again for future projects." - Joey H. Well, thanks Joey for using our product, and we can't wait to serve you in the future! Make sure to tell your friends, we'd love to help them too.