How To Measure For A Drawer Box
A broken or damaged drawer box can cause a lot of headaches in the kitchen. However, when it comes to replacing a drawer box, it can be difficult to know where to start. At CabinetNow, we are here to help. The first step is to get your measurements. And so, grab a notepad, pen or pencil, and a tape measure.
If you have never replaced a drawer box, you may be wondering how you even measure one. Measuring for cabinet doors and drawer fronts is simple enough, just height and width. But with the boxes, you will also need to find the depth and your slides or undermount drawer glides. With that in mind, let's get started.
1. Measure The Width And Height
When ordering a replacement drawer box the first thing you need to do is measure the height and width of the cabinet box opening. And so, carefully measure and record the horizontal (width) and vertical (height) pieces of the face frame's drawer opening.
2. Pick A Mount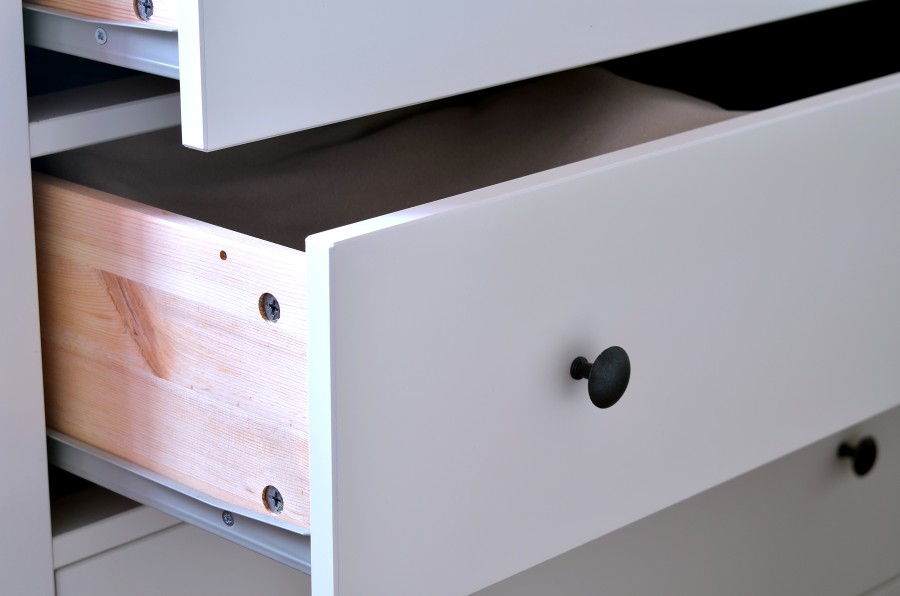 Once you have your height and width, you will need to subtract enough space, or clearance, for your hardware. There are two main styles of drawer box hardware: undermount glides or side-mount slides. You should always check the manufacturer-recommended clearance for your drawer box hardware, as they will have the most accurate information.
In general, if you are using an undermount drawer glide, then you will need to subtract about ⅝" from the width of the cabinet box opening. Next, you will need to subtract about 1" from the height.
For side-mount drawer slides, you will need to subtract around 1 1/16" from the width of the opening. Next, subtract ¾" from the height of the cabinet box opening. Since this style of hardware is attached to the sides of the drawer box, you will have to subtract a bit more from the width than for the undermount.
These are general guidelines for sizing your height and width for your drawer box. Be sure to check with your manufacturer to get the exact clearance required for your hardware.
3. Measuring The Depth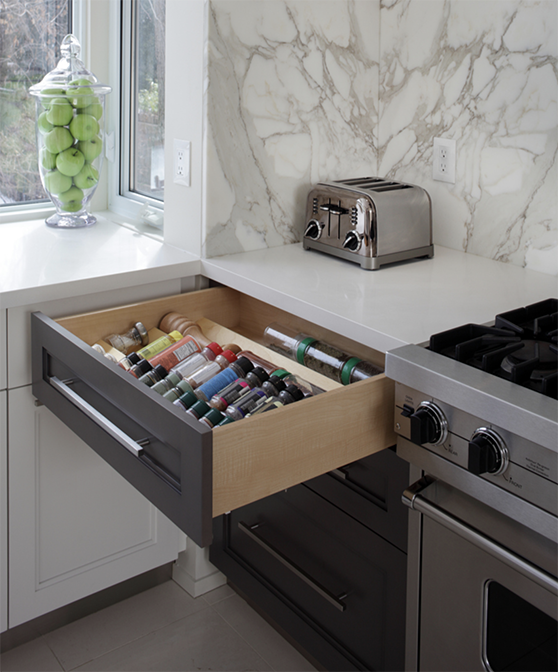 The last step is to measure for depth. Tape measure in hand, measure the distance from the front of the cabinet box to the back wall. Be sure to take note of any obstruction that could impede your installation of the drawer box. These obstructions could include pipes, cords, or even electrical boxes.
Like with the height and width, you will not be ordering the cabinet drawer box at the full width. For example, if your cabinet space measures 22 6/8", then you should subtract about 1 6/8" to order a 21" deep drawer box. Again, these are general guidelines, and so you should check the manufacturer's recommendations before proceeding with your purchase. You do not want to order a drawer box that will not fit into the cabinet opening.
Final Notes
Once you've done all your measurements, you are ready to choose a material. We'll gladly assist you in choosing from our range of drawer boxes including maple, aspen, cherry oak, and red oak. If you run into issues or have more questions about measuring for your drawer box, feel free to call or email us at CabinetNow.com to talk to one of our trained sales reps. We can also help you pick out the perfect drawer front to go on your new drawer box.
Our high-quality drawer boxes are available in dovetail and dowelled construction. If you are ready to start ordering or if you need some assistance, feel free to contact us! Our cabinet experts would love to help you with everything from measuring to assembly.