When you are planning to build a new kitchen, there is so much that goes into the process. You'll need items like countertops and flooring as well as construction materials such as nails, caulking, and hardware; then of course everything needs an aesthetic touch too. From paint colors all the way down to choosing the type of light fixtures, a complete kitchen remodel can feel daunting.
It's really important before starting any project at home, get yourself together with some key info: What do I want it to look like? How big am I going to make my space anyways? Am I doing something completely different than I had before?
In addition, you will need to consider a schedule and budget for your project, both of which will depend on the scope of the project. You must also factor in whether or not you plan on hiring any professional help with this task. The time of year that you schedule your kitchen remodeling project will also be a factor for your budget.
In the warmer months, more people will be doing similar projects so materials and labor could be limited or pricy. In contrast to this, in colder months you're likely to find ample available resources, but you will have to contend with less than ideal weather conditions. These differences between seasons can make a big difference when looking into what type of work can be done.
---
Planning Your Kitchen Layout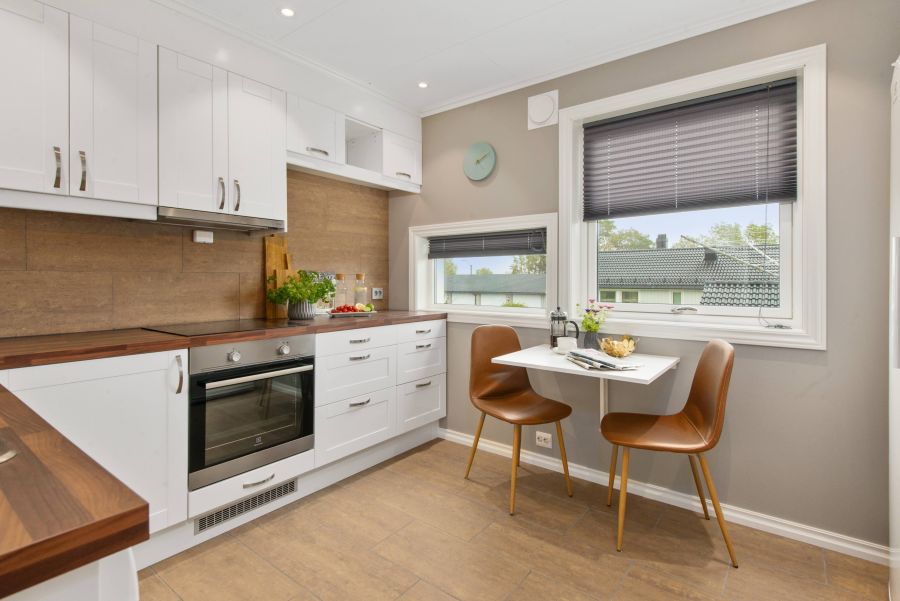 I know a lot of people who love designing their dream kitchen and having every detail in place. It is such an immersive process, from deciding on the colors to being able to see what it will look like as if you're standing right there! While the freedom to choose is exciting, there are a few things you should consider when planning your kitchen's layout:
Smaller kitchens will by necessity be more minimalistic in design. This is for the simple reason that there just isn't enough space for everything. Designs for small kitchens should focus on things like hanging and vertical storage, multi-use appliances, storage solutions. You won't want your new kitchen to feel so cramped and disorganized that you are discouraged from using it.
If you have a medium amount of space available for your kitchen remodel, then you may consider an L-shape design. The L-shape is great for creating a large work surface with your countertop. In addition, if you choose to hang wall cabinets above your base cabinets, then you will be able to increase your storage without sacrificing square footage.
If space and storage aren't of concern to you, then you may want to consider a U-shape design. Surrounded by storage and countertops, a U-shape design can be great for the home chef. If your design vision also features wall cabinets around the room, then you may want to think about adding glass panels to some of your cabinet doors. This can help keep the room feeling bright and open, despite being surrounded by cabinetry.
It's important to know what your needs and desires are before you start taking down measurements. It is easy to make mistakes or overlook small items that will be needed to make your project a success.
---
Paints and Stains
Your kitchen is likely to experience high traffic levels. This means you'll want flooring that can handle this wear and tear, so you might consider solid wood or more durable laminate options. And so, you will need to take into consideration who is using the space and how often. For example, if you have dogs you may consider flooring options that offer more scratch resistance, as dogs' toenails can leave marks on your floors.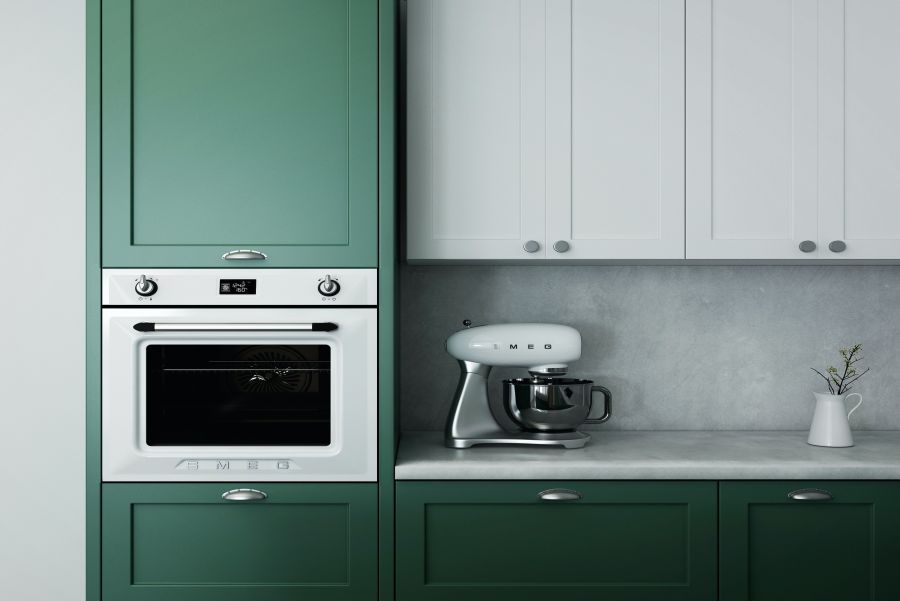 The same concerns apply when selecting the paint for your walls. The price and durability of the paint will depend on its base and sheen. Glossier finishes can hold up better against humidity and can more easily be cleaned. This can be a huge plus for those with small children that tend to spill things more often.
---
Cabinets and Storage
At this point, you should have a good idea of what the bones (skeleton) for your kitchen will look like. You know how much space and which items are going into it; now is all about configuring that layout! With so many customizations available through us when ordering cabinets from afar there can be endless possibilities to come up with an arrangement plan - just make sure not to miss out on any possible ideas because they may turn out better than expected or even necessary once in person based off who uses their own personal style as well as needs/uses within home cooking lifestyles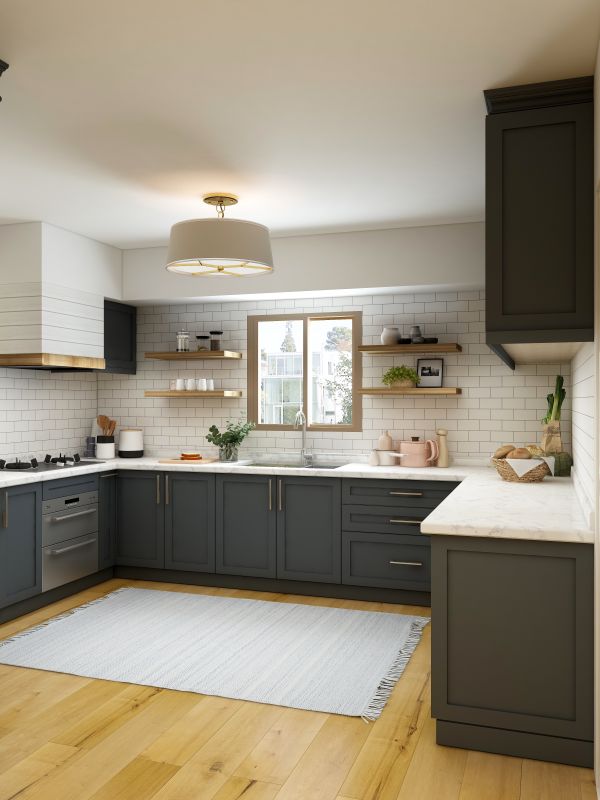 It's time to think about which style of kitchen will work best for you! If bright whites and natural colors are more your speed, then opt for a traditional design. Fans of stainless steel or bold color schemes would be better suited with modern themed styles instead.
When designing your kitchen, don't forget to keep the countertop in mind. Your choice of cabinets may match or complement what's on top! We all know that just because an item matches one color doesn't mean it will work well with another; be sure to take any decorative touches into account as well so everything matches up nicely.
---
Lighting, Plumbing, And Ventilation
Kitchen remodeling can be an exciting process, but it's not always easy. The larger items will be a concern mostly for those working on a new kitchen and plumbing work should only take place when you are consulting with licensed professionals who know what they're doing to ensure safety standards are met throughout the whole project! In addition, make sure that fixtures like sinks or appliances match whatever style/design aesthetic considerations were had before selecting these parts so everything matches aesthetically within one space.
---
Finalizing Your Kitchen Checklist
Remodeling your kitchen is a large undertaking, but one that can be well worth the work. According to Zillow, American homeowners can expect between 50-80% return on investment for a kitchen remodel depending on the location, materials, and upgrades chosen. A kitchen remodel can be a long and tricky process, but with proper planning, your project will be sure to impress!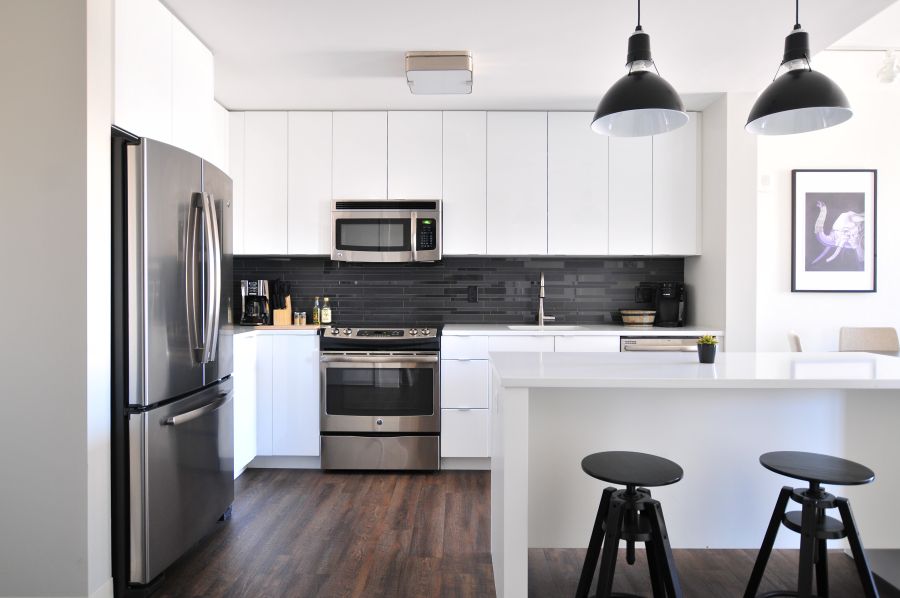 If you are ready to start ordering or if you need assistance, please feel free to call us at 1-855-669-5222 or send us an email at info@cabinetnow.com. Our team of cabinet experts is here to help with everything from measuring to ordering.