Thermofoil cabinets can be a great choice for your kitchen remodel or refacing project. These cabinets arrive fully finished, and they are more budget-friendly than solid wood. Thermofoil is a vinyl laminate that is heated and pressurized onto a medium-density fiberboard, or MDF, core. MDF is denser and heavier than particleboard and provides a much smoother appearance and more durable exterior. It is possible for thermofoil to resemble wood textures, marble, and even granite. In this blog, we are going to cover everything you need to know about thermofoil cabinets.
---
Caring for Thermofoil
Our thermofoil doors and drawers can be easily cared for and low maintenance. With its non-porous surface, it resists liquid substances and therefore difficult to stain. Since thermofoil isn't absorbent it is tremendously easy to wipe clean. You will want to be cautious with placement for your cabinets, as high levels of heat or moisture can damage thermofoil cabinets.
---
Advantages of Thermofoil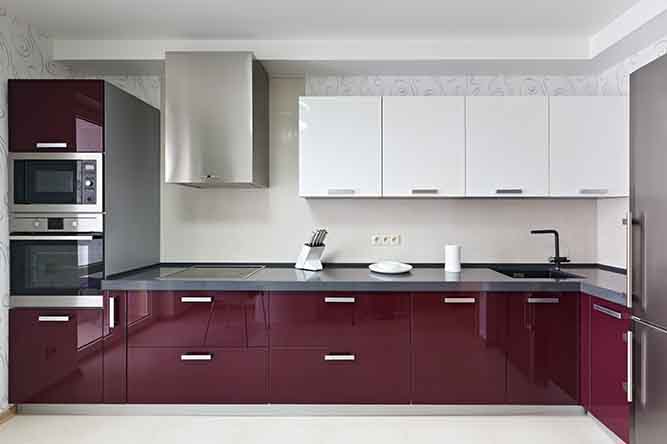 There are several advantages to choosing thermofoil cabinets, despite the bias against laminate cabinets. The first major advantage of thermofoil cabinets is that they arrive already finished. This means you don't have to spend the time or the money on paints, primers, or stains for your doors. In addition to arriving finished, they are also easily cleaned. Thermofoil is also available in an extremely wide variety of colors and textures. With new thermofoil cabinet designs being released, you will no doubt be able to find what you need.
---
Color and Design
Like we said above, a major advantage of choosing thermofoil cabinets is the wide range of color and pattern options. The unique sealed vacuum chamber allows wrapping constructed doors without compromising the fine details. The vinyl sheeting can be imprinted with a very realistic simulation of wood grain creating the impression that the cabinet is actually made of genuine wood. This means you can use thermofoil cabinets to create stunning modern designs, or you can use them to style a beautifully traditional or transitional space.
---
Disadvantages
Thermofoil does have some drawbacks. Firstly, thermofoil doors and drawers are not entirely waterproof. If the laminate coating is damaged, and water seeps into the core, the cabinet can be irrevocably damaged. So even though they are moisture-resistant, they are not completely moisture-proof if the laminate is damaged. Another drawback is thermofoil isn't great in excessively heated areas. While many homeowners install thermofoil cabinets and drawers in their kitchen, they have poor heat resistance such as an oven. Extreme heat can cause the vinyl laminate to separate from the MDF core of a thermofoil cabinet. A solution can be installing heat shield strips between the cabinets and the heat source.
---
Final Thoughts on Thermofoil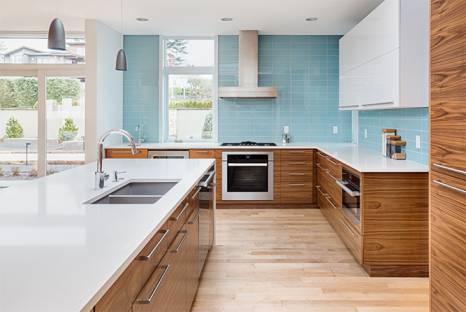 Thermofoil cabinets have many clear advantages and may just be perfect for you. Easy to clean and inexpensive to purchase, thermofoil cabinets have long been a staple of smaller home remodels. With enough care, thermofoil cabinets can serve a homeowner well for many years.
If you are ready to order or if you have questions, feel free to give us a call at 1-855-669-5222 or an email to info@cabinetnow.com. Our trained team of cabinet experts would love to help you achieve your project goals.