Posted by Cabinetnow on 2019-10-22
Decorative hardware is the final touch to completing the look of your cabinetry project. It is also a cost-effective way to change up your space without doing a complete cabinet overhaul! The style that you pick can really impact the feel of your space. CabinetNow offers a wide variety of pulls and knobs, as well as hinges designed to coordinate easily to your cabinets. Each one is made with precision, sized to fit everything and can easily be replaced if/ when your sense of style changes.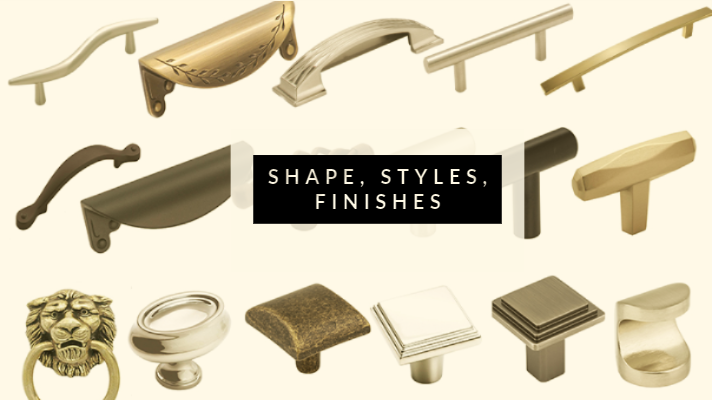 The hardware that you pick out is like jewelry for the project whether it's updating or remodeling.It may seem overwhelming at first but choosing the right knob or pull is a well deserved timely task to consider. You need to look at the decor, style, length, and ease of use. What a better way to update your kitchen cabinets than with a pop of color or design. Are you wanting a vintage feel? Than using antique-styled knobs can be what you need to compliment your decor. When it comes to modern styled pulls can be paired well due to the sleek and simple design.
Knobs Or Pulls On Cabinets?
It is based on your personal preference and the elements of your space. You should keep in mind that you will be using them every day.
Knobs:
Pulls:
Whether you've recently installed some new custom cabinet doors or you just need to revamp your space, cabinet hardware can make all the difference. Make sure you have the style that compliments the cabinet style you are going for and when in doubt keep it simple. Beyond knobs and pulls, CabientNow offers offer numerous collections of cabinets and vanity selections in traditional, transitional and contemporary styles. These pieces come unfinished and ready to paint or stain to the sync of the rest of your design.