Scheduling your next kitchen remodel or renovation may seem like an easy task. However, the time you choose for your remodel can have a large impact on your project, including the price. Having a well-defined schedule and plan is one of the most important parts of ensuring your project is completed on time and within budget.
Each season comes with its own uniques challenges and benefits. And so, planning out when to remodel your kitchen or bathroom will mostly depend on the specifics of your project as well as available time. Most homeowners want to get the remodeling done as quickly as possible, but there can be an advantage to waiting in certain cases. Read on to learn which season might be right for your project.
---
When to Remodel?
The season you choose will have an impact on your kitchen remodel. Unfortunately, there is no one "best" season for your kitchen remodel, as each has its own unique benefits and drawbacks. We have done our best to work up this quick list to give you an idea of what to expect:
---
Keep an Eye Out for Deals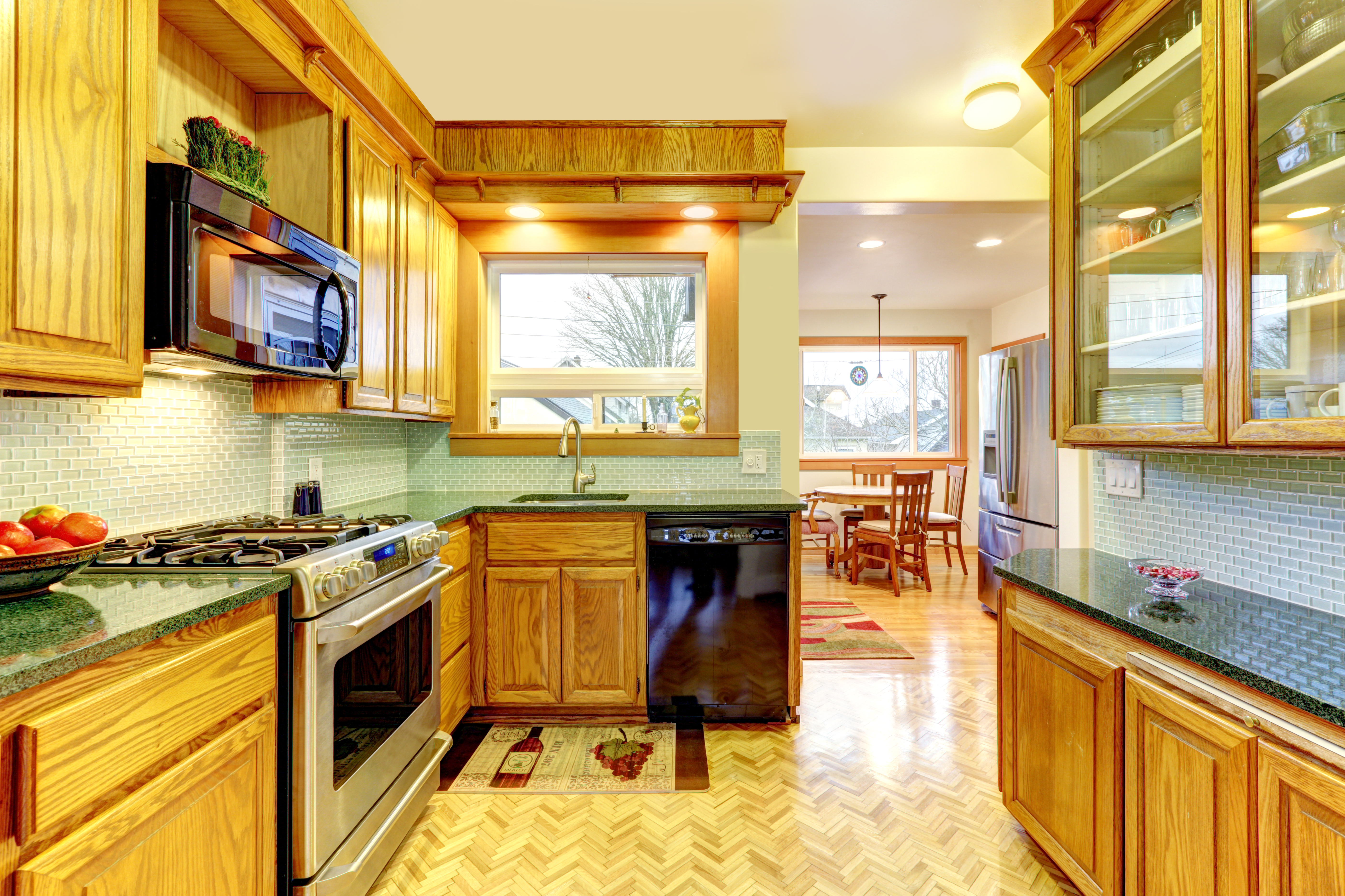 Especially for those who aren't planning a kitchen remodel right away, keep an eye out for discounts and sales. Black Friday and Cyber Monday are two of the best days to save big on a variety of projects including cabinet doors. Be sure to check your spam folders, as emails announcing sales can end up there.
Black Friday & Cyber Monday: Even though you likely won't have to camp out to get deals, you can save by planning to purchase your cabinets on Black Friday or Cyber Monday.
Christmas: If don't have any guests or travel plans, Christmas can be a great time to secure some deals on your kitchen remodel supplies. In addition, it may also be easier to find professionals to hire, as the winter is typically a slow month for home improvement and construction jobs.
Holiday Discounts: Another common trend is for companies to run sales around holidays. From Presidents' Day to Labor Day, it can pay to keep your eyes peeled for the next big deal.
---
Make a Plan and Stick to It
In addition to strategically planning when to remodel, our experts wanted to share a few other tips on how you can make your kitchen remodel as frictionless as possible. Delays, while sometimes unavoidable, can drive up the costs of your project quickly. Delays can be caused by anything from weather to waiting on a replacement for an incorrect order. One of the best ways to avoid delays is to start every project with a thorough plan and timetable. Check out these tips from our experts below:
Plan Ahead: Like mentioned above, making a schedule is a great way to ensure your project stays on track. It can also be helpful to make a full list of when each part of the project will be completed.
Opt for Engineered Materials: Engineered building materials such as MDF (medium-density fiberboard) and thermofoil laminates are a great way to help keep costs down during a remodel. Thermofoil has the added benefit of arriving fully finished, so you don't have to worry about any paints or stains.
Reface Instead of Replace: Often, it is only the cabinet doors and drawer fronts that actually need to be replaced. Before you start ripping out cabinets, you should check if your current cabinet boxes are still structurally sound. If they are, you can save big by choosing to just replace the cabinet doors and drawer fronts (also known as refacing).
Put Off Soft Close: Soft close hinges are definitely a luxury item that is on everyone's list. They are great for eliminating doors and drawer fronts slamming shut, which can damage your cabinets over time. However, they do drive up the bottom line. And so, if you are looking to save, then you should opt for self-close hinges and drawer glides. And don't worry, as you can always upgrade them at a later date.
---
Final Thoughts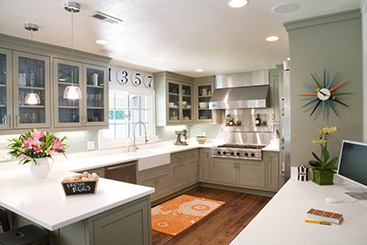 There are lots of ways to make your dollar go further in your kitchen remodel. The best way to get started is with a detailed plan. This way you will know exactly how much you expect to spend, what you need to order, and a rough timeline. A kitchen remodeling project can be an exciting time, and with a solid plan, you can make it as smooth as possible.
If you are ready to start ordering or if you need assistance, please feel free to call us at 1-855-669-5222 or send us an email at info@cabinetnow.com. Our team of cabinet experts is here to help with everything from measuring to ordering.