Posted by CabinetNow on 2020-10-12
Whether you're renovating your new home or your current kitchen needs a new look, picking the right cabinet door style is an essential part of the process. Your cabinet doors make a significant impact on the look, feel, and flow of your kitchen. The small but impactful element is one of the most critical choices you'll make throughout the renovation process. From rustic and traditional to contemporary and modern, you can truly personalize your kitchen space with the right cabinet door style. Therefore, it is essential that you do your research, weigh up your options, and make an informed decision when picking your cabinet door. The last thing you want is ending up with cabinetry that you don't like.
Your cabinet doors are a crucial element in elevating your kitchen from nice to outstanding. Your cabinetry takes up a significant portion of your kitchen, so ensuring that you absolutely love it is essential. To do this, you need to know your options. Obviously, your budget will have a significant role to play when deciding on the right cabinetry. But remember that if this decision is made wisely and you spend a little extra on it, you can have a kitchen that will last you a lifetime. To help you narrow down your search for the perfect cabinetry, we've created a list of our top ten door styles that are all made to be durable, strong, and functional.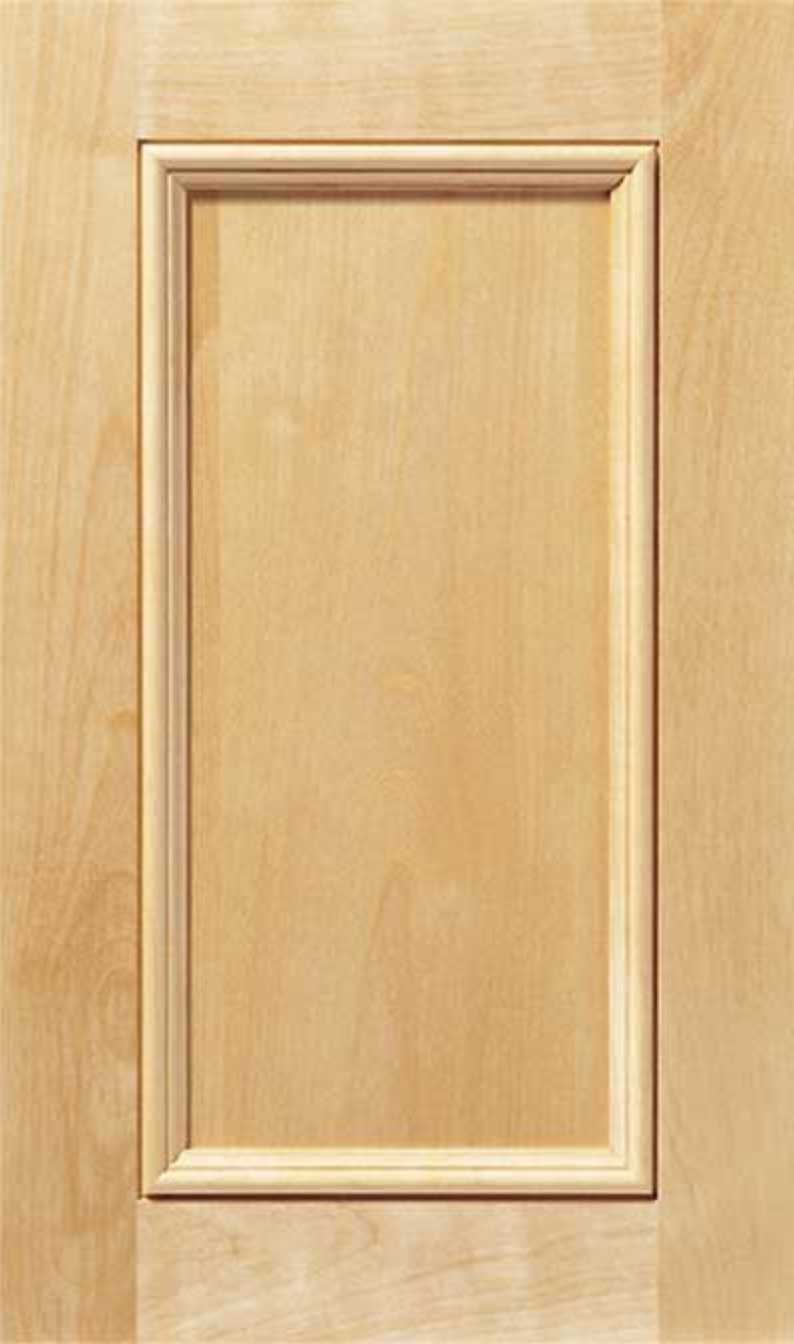 1. Laguna Cabinet Door
If you're looking for a chic flat panel cabinet door style, opt for the stunning Laguna cabinet doors. Even though minimalistic and straightforward, this cabinet door style has an elegance and traditionalism to them that is unmatched. Each cabinet door has stylized inside edges, which beautifully surrounds a flat recessed panel. Laguna cabinet doors look fantastic with an unfinished wood grain for a natural look, or opt for a more sultry look and feel with a deep dark color. To add more dimension and light to your kitchen, customize your cabinets with glass and French lites.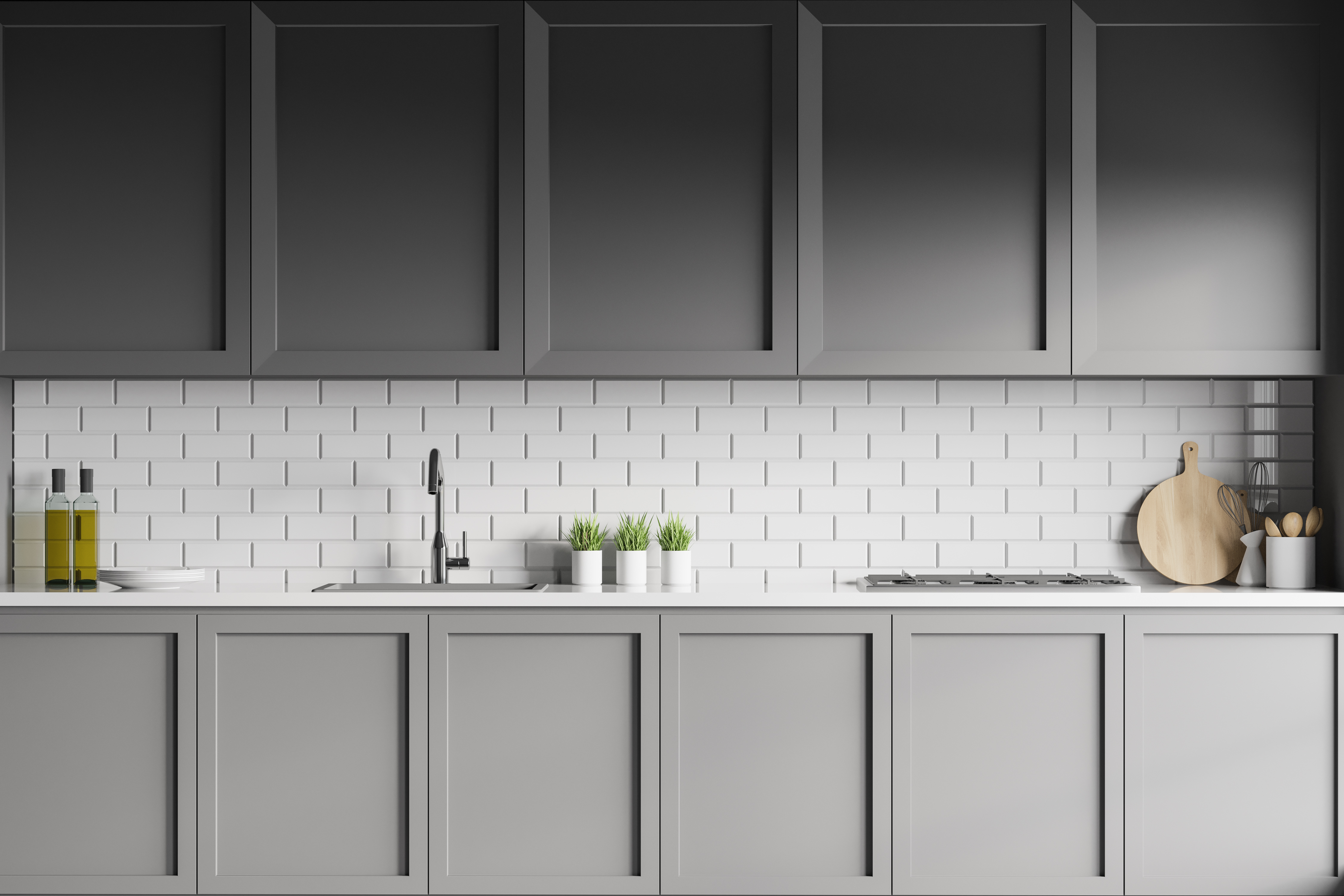 2. Shaker Cabinet Door
Dating back to the 18th century, Shaker cabinet doors offer homeowners high functionality and quality craftsmanship. With a five-piece, flat panel door and recessed panel design, Shaker cabinets are known for its simplistic and minimalistic look and feel. Each cabinet door has no detailing and clean lines, which classic look that is suitable for almost any kitchen. These doors are best when manufactured with any high-quality unfinished wood grains. Shaker-style cabinets work best with a simple stain or neutral color like pure white. It also beautifully pairs with open shelving and two-tone cabinetry.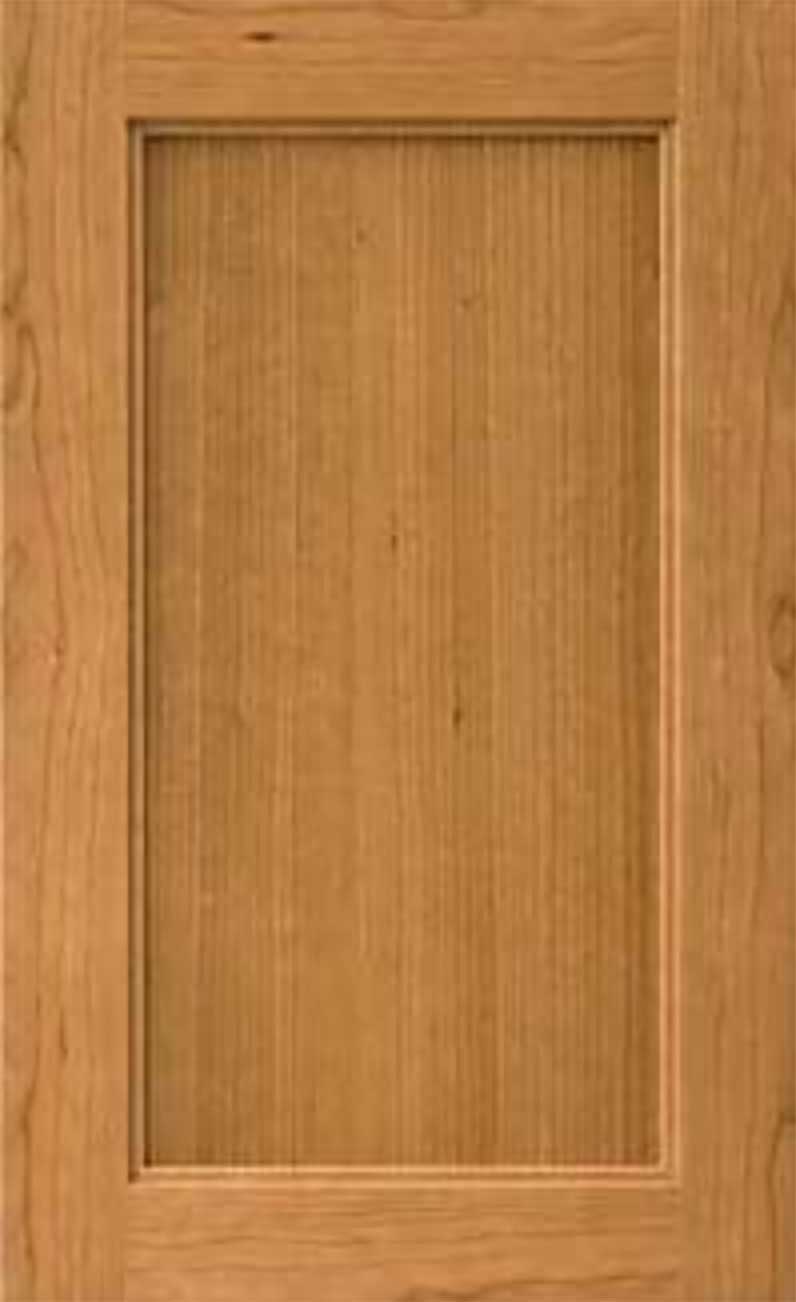 3. Campbell Cabinet Door
A beautiful variant of the shaker door, the Campbell cabinet door style has a classic recessed panel that features clean lines and sleek edges. These flat panel doors have routing patterning that helps visually to ease the depth transition between the frame and inset panel. Additionally, the routing pattern makes the door seem to pop out from the frame even though it has an inset panel. Opt for alder, maple, or red oak for a natural look that will give your kitchen plenty of character. Alternatively, paint these cabinets in a dark hue to give your kitchen a luxurious richness.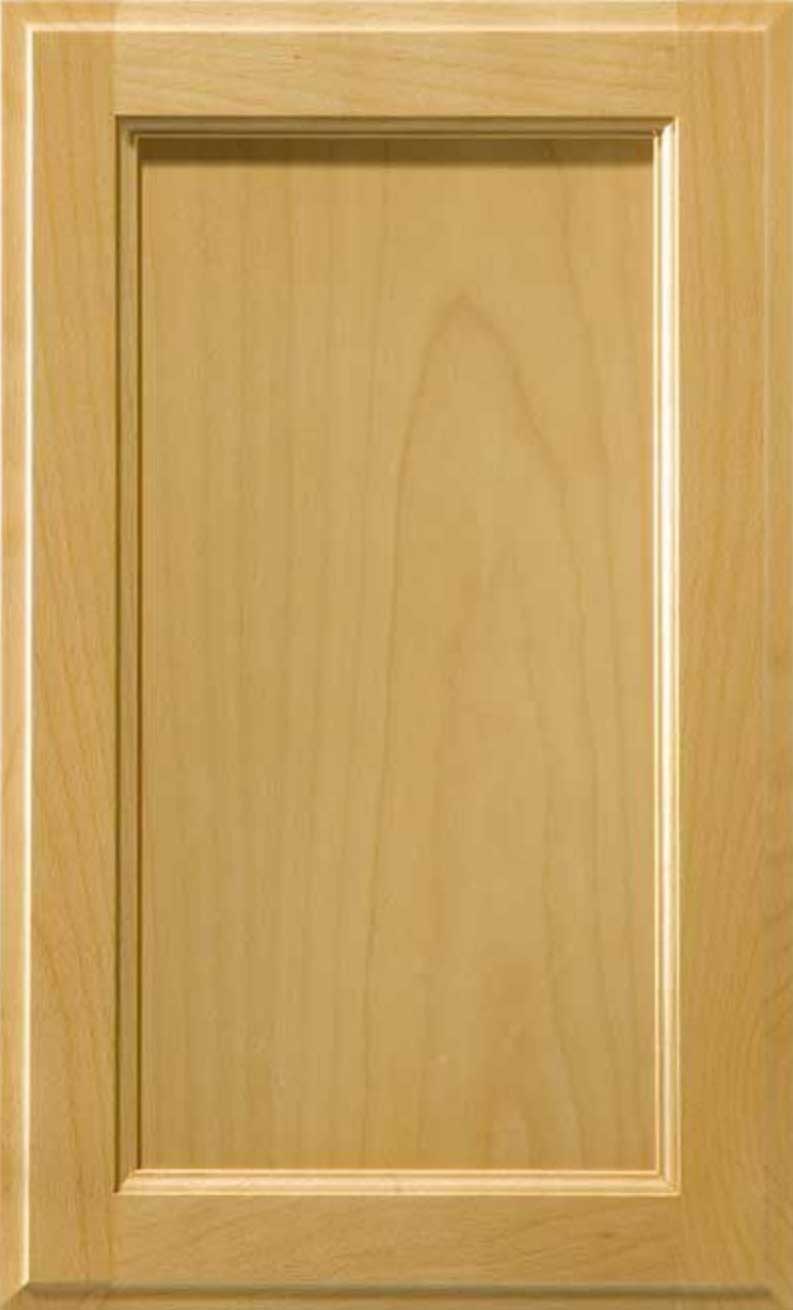 4. Adobe Cabinet Door
If you are looking for a flat panel cabinet door style that evokes the essence of traditional quality, go with Adobe doors. Complementing various design styles, the Adobe 3/4 inch door is strikingly stunning, but it also adds a homely, comfortable look and feels to any room. Additionally, this cabinet door has a recessed square panel that gives it a classic look that will work well in almost any kitchen. From birch to pecan, Adobe cabinets can be paired with virtually any wood type for an unfinished, rustic look for your kitchen.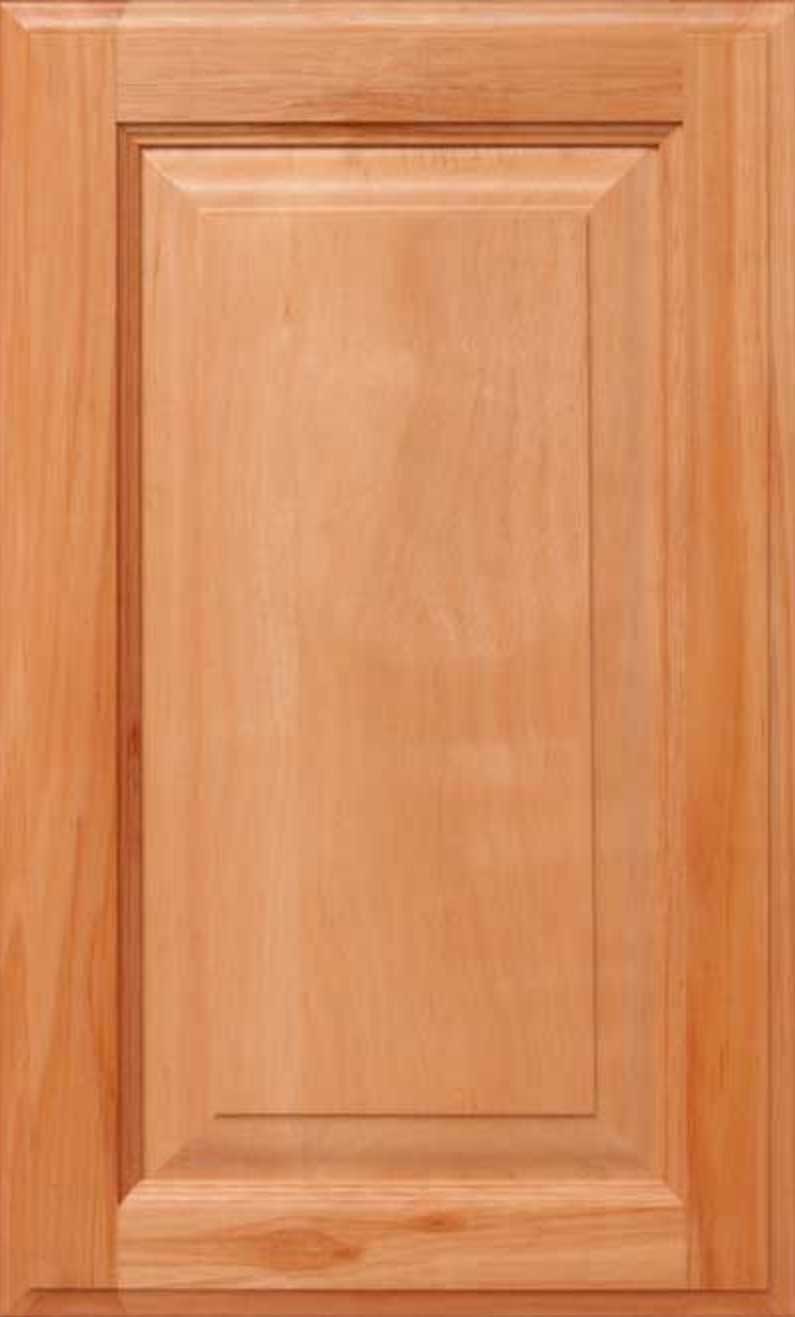 5. Heritage Cabinet Door
Add a touch of trendy sophistication to your classic kitchen cabinetry with these Heritage doors. Featuring a raised, detailed center panel with an extra wide border, these doors are truly something special. If you're looking for a traditional cabinet door style with a luxurious look and feel, opt for these cabinets. Complement your heritage doors by choosing a light unfinished wood like cherry, pecan, or maple. Alternatively, add a coat of white paint for a clean, sophisticated look and feel.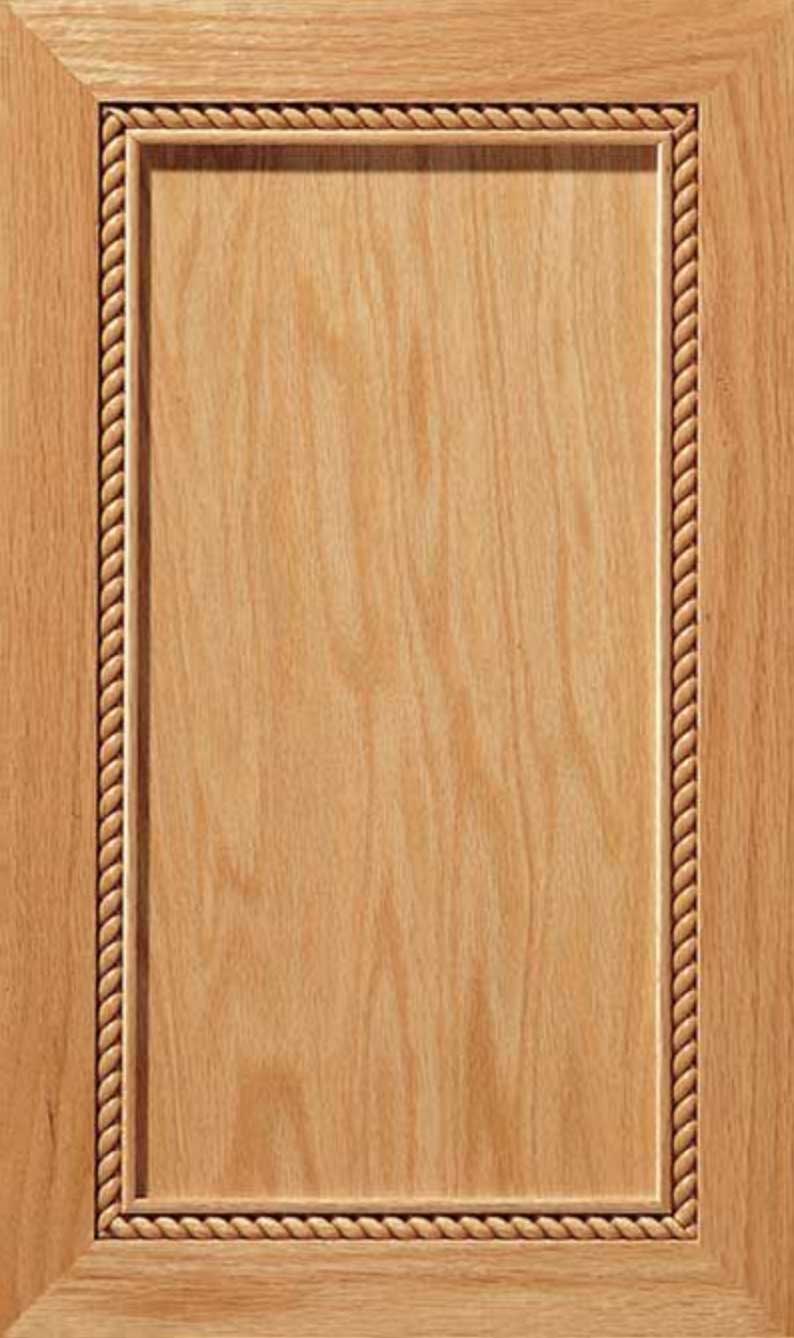 6. Woodhaven Cabinet Door
With its intricate detailing, Woodhaven cabinet doors are a real standout piece in any kitchen. Swaying far from traditional, this cabinet door style has a charming rope edging detailing, which is perfect if you're planning on a countryside-inspired kitchen. Featuring an extra-wide, shallow recessed panel, you can easily replace the wood inset with glass and French lite styles to add brightness to the room. To complete the look of your kitchen, pair these doors with matching five-piece drawer front.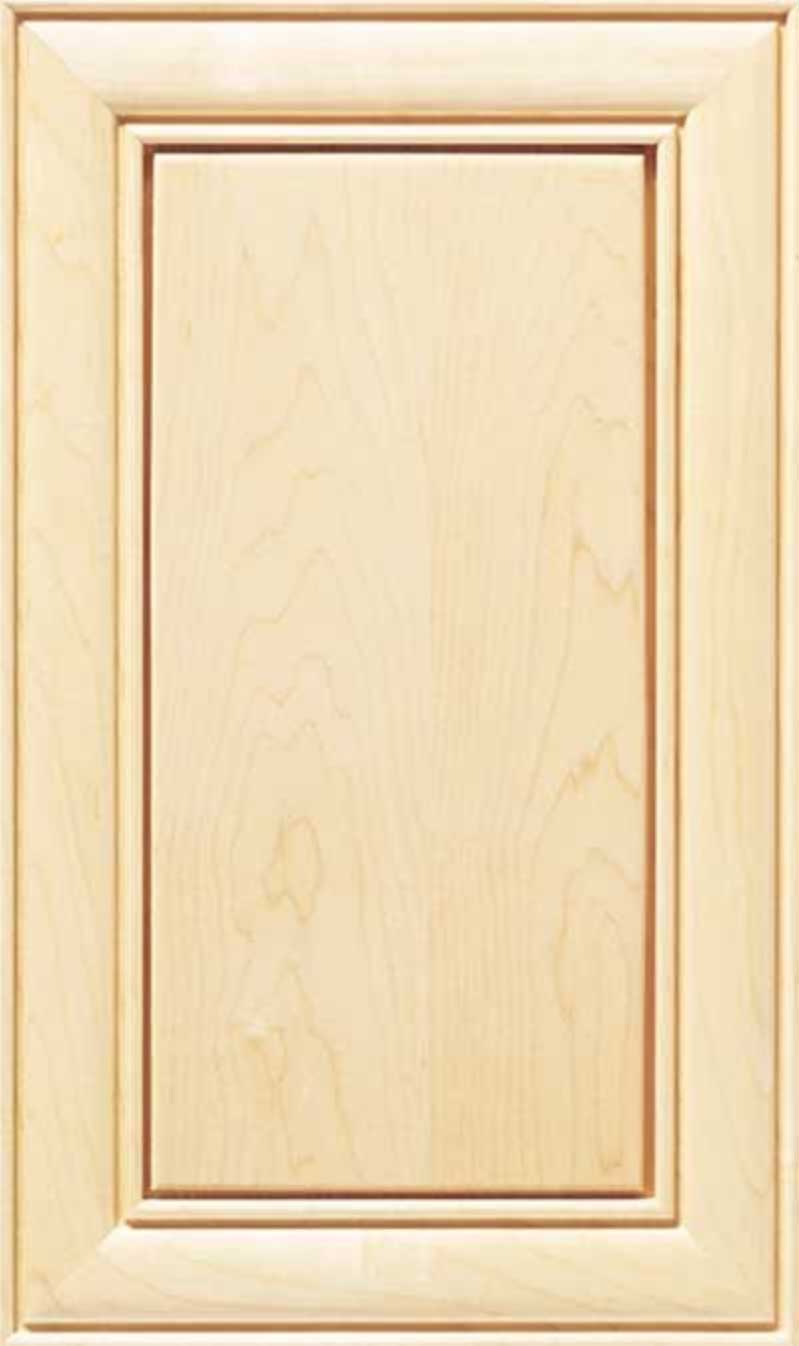 7. Vermont Cabinet Door
If you're looking for a classic example of American architecture, look no further than Vermont cabinet doors. Whether you're remodeling or refacing your cabinets, Vermont cabinet doors add a classy touch to most kitchens with its clean and simple design. Creating a beautiful frame around each cabinet door is the square raised panel and complementing inside and outside edges. Accentuate your new cabinets with a Vermont-style five-piece drawer front, unfinished wood grain, and a few glass and French lite selections.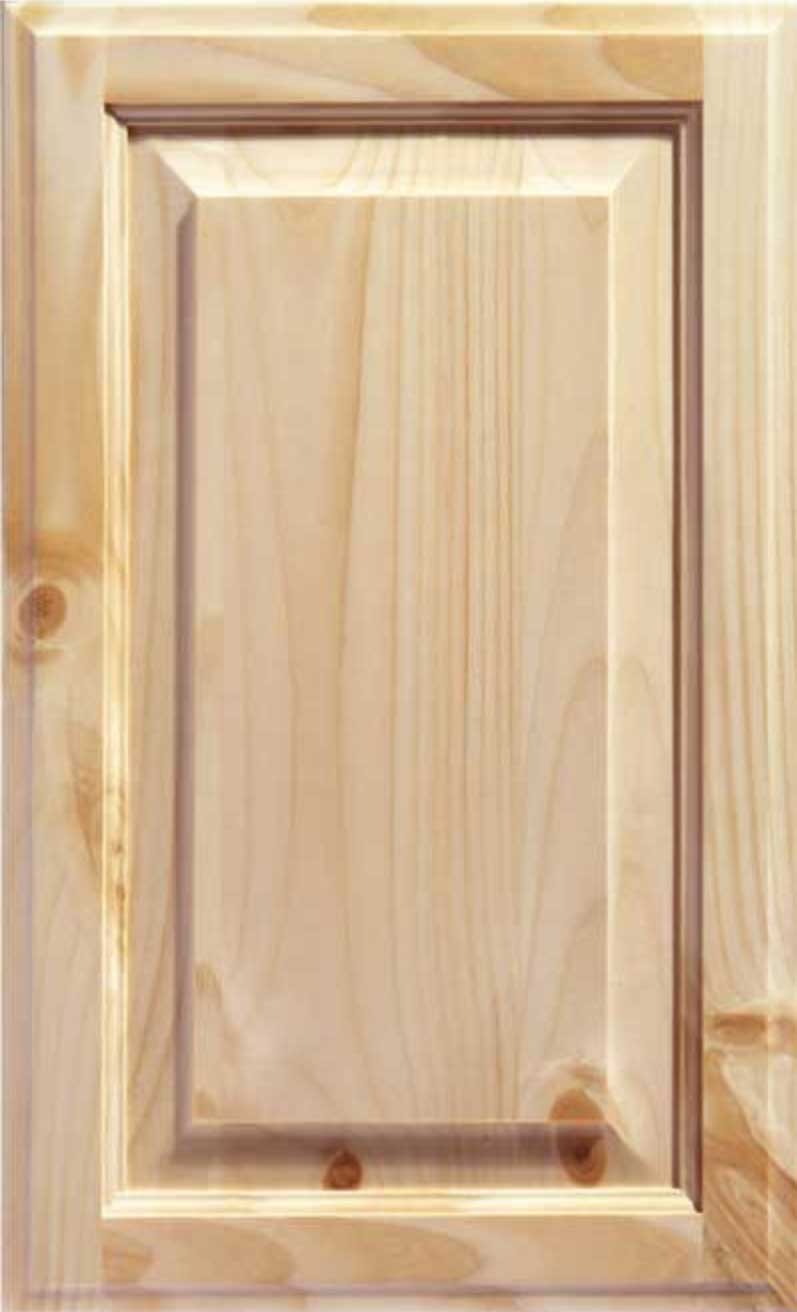 8. Eagle Cabinet Door
Add a bold yet traditional look and feel to your kitchen with these eagle cabinet doors. Each cabinet door has a stylistic edging with a raised panel, which creates a stunning look for a family-style kitchen. To bring out the simple but high-quality detailing, opt for unfinished light wood. Alternatively, this style of doors is perfect for a traditional kitchen or bathroom, especially if painted in white.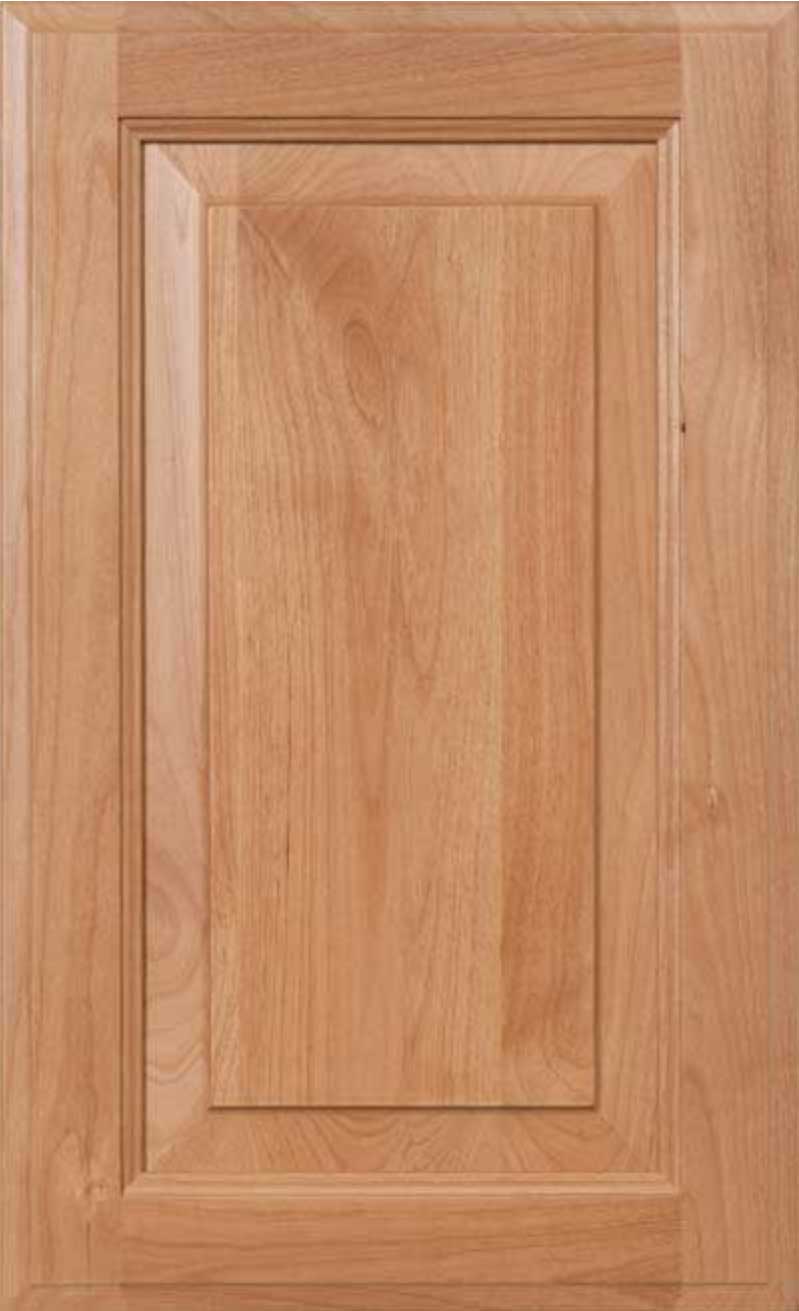 9. Revere Cabinet Door
Complementing a variety of design styles and almost any wood type, the revere doors are perfect for a kitchen remodel. This popular traditional style has a raised panel that is accentuated by a concave inside edging, crafted border, and outside edging. The revere cabinet door is almost an exact match to the eagle cabinet door; however, the revere's stiles and rails are 1/4" larger. You can further customize this cabinet door with gorgeous unfinished wood options and stylistic glass options.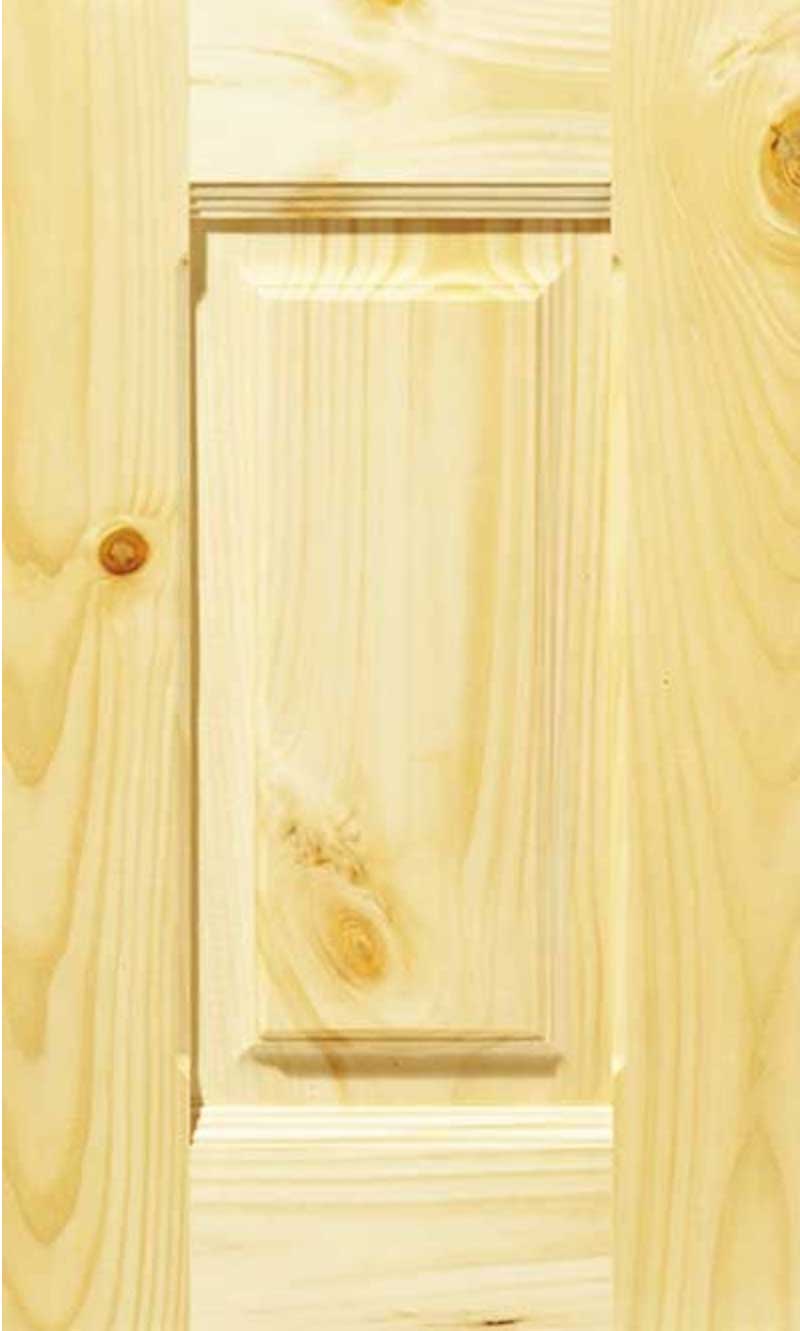 10. Del Oro Cabinet Door
Get a one-of-a-kind rustic look for your cabinetry with these Del Oro doors. Showcasing the beauty and detail of the wood type chosen, Del Oro style doors feature a thick frame and simple frame design. With just the right amount of detailing to the top and bottom inside edges, the square raised panel is beautifully accented. Perfect for a vacation cabin, this cabinet subtly incorporates a southwestern feel to the room.
No matter what cabinet doors you go with, any one of these ten popular options will look amazing in your kitchen. Take your time and weigh up your options and what works for your budget to truly get what's best for your home. Remember that the cabinetry you choose will be a large part of your kitchen, so don't rush in picking the perfect cabinet doors for it.